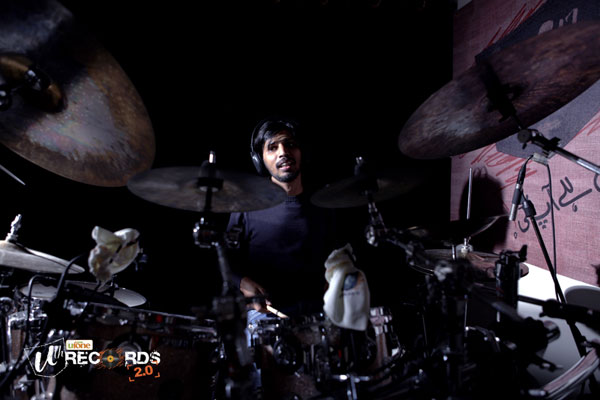 The new season of Ufone Uth Records has finally returned albeit with a few changes. One of the producers from the first season, Omran Shafique, has parted ways with the show. But musician/drummer Gumby is still serving as music producer alongside Zeeshan Parwez who is back as director.

Our introduction to the new season was with a recap of the first season, which included artists like musical prodigy Usman Riaz, punk-funk outfit Ramlal, sweet sounding Natasha Ejaz, grungy Karachi-based Jumbo Jutt, Bollywood-inspired Ather Sani and Yasir & Jawad (and their lead singer Wali) with the poetry of Ghani Khan.

For the uninitiated, Ufone Uth Records is a music reality show which essentially serves as a platform for upcoming, aspiring musicians to showcase their talent. And they get the opportunity to work in a "professional studio environment" with seasoned musicians, producers and guest artists.

In the second season, we are introduced to an equally different line-up of artists, compared to the first season and that's a relief. The thing about this show, which makes it so appealing, is that it tells you everything about all the artists featured on the show. The focus stays on the artist and everyone else is secondary.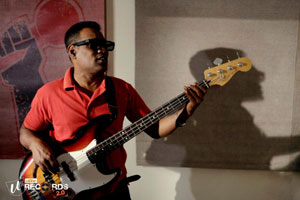 The first man to make the cut on the show was Jarar Malik, who currently lives in Virginia, USA and hopes to contribute to the Pakistani music scene. We learn that Jarar has been making music since he was a young kid. He picked up the guitar when he was just seven or eight years old. Through the show, we learn who Jarar Malik is. He is candid and comfortable in front of the camera as he reveals his musical influences that range from The Beatles to Michael Jackson, U2, Vital Signs and Junoon among others. Like many aspiring musicians, Jarar too finished school and started working a 9 to 5 job and continued to pursue music on the side. As he says on the show, "I was miserable, I hated every minute of it and I had always been doing music on the side but I made a conscious decision to quit the corporate life and record an album, do music professionally."

Jarar Malik's mother also makes an appearance on the show as she reveals how her son was always interested in music, even as a child and how they are each other's best friends. It was rather sweet.

Coming back to Jarar, he reveals further that he's produced his first album himself and has done everything on the record at his home studio in Washington D.C. Jarar's like many other self-taught musicians who have the talent but no place to showcase it. Jarar had seen the first season of the show and he liked it enough to apply and luckily for him, he got selected. Come 2012, his chance finally came. We follow Jarar as he packs his bags and heads off to Dulles airport to fly out to Pakistan.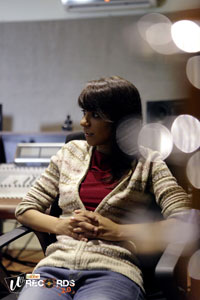 As Jarar flies out, right here at home, music producer Gumby and director Zeeshan Parwez drive out to the airport in the middle of the night to pick him up. And this is where the show moves away from just Jarar and gains some momentum because the interaction between newbie Jarar and Gumby is what sets the pace for the rest of the episode.

Jarar's music is a brand of groovy pop and rock, a genre that is as mainstream in Pakistani music as it gets. This also means that if Jarar wanted to make a mark, he really had to come up with something spectacular and different. As we watch the show, we wait and see if he has the goods to deliver. Because he has all the help he needs.

On the show, Jarar belts out most of his album and eventually his song, 'Bewafa' gets selected by the music team led by producer Gumby who states jokingly that he selected this song because it represents the director (Zeeshan Parwez) really well.

Once the song is selected, collaborating musicians arrive in the form of seasoned bassist Russell D' Souza. Rough jam sessions begin soon enough with Gumby, Russell and Jarar and it's interesting to see how the song takes structure.

More surprising is the entry of Natasha Humera Ejaz who reveals she is assisting recording and audio engineer Mohammed Agha (one half of the musical outfit Ramlal). Natasha made her presence felt last year when she appeared on the show as an artist and collaborated with producer Taha Malik on the breezy single, 'The Right Way to Fall'. But this time, Natasha is helping out in the creative process, pitching ideas and more. After jam sessions, the recording process begins. All the different parts of the song are recorded such as bass, vocals, drums and the song is finally ready.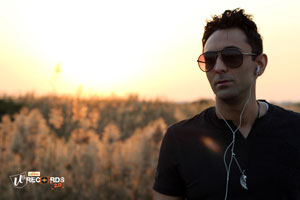 The good news is that together, the musical team nails the song. 'Bewafa' sounds good. No, it certainly doesn't qualify as groundbreaking music but it works as a pop rock number. Jarar Malik certainly knows riffs and Russell plays gorgeous bass to make the song sound groovy. And despite his drumming abilities, Gumby doesn't overtake the song and keeps it simple. All these elements make Jarar's 'Bewafa' more than average. They make him sound excellent. To me, Jarar Malik sounds slightly like Zoheb Hasan as far as vocals go but that's alright too. He doesn't sound like he's trying to sound like Zoheb from his old days.

Ultimately, that's what Jarar set out to do, produce a quality track and at Uth Records, he's done just that.
–Photos by Shahrukh Khurshid