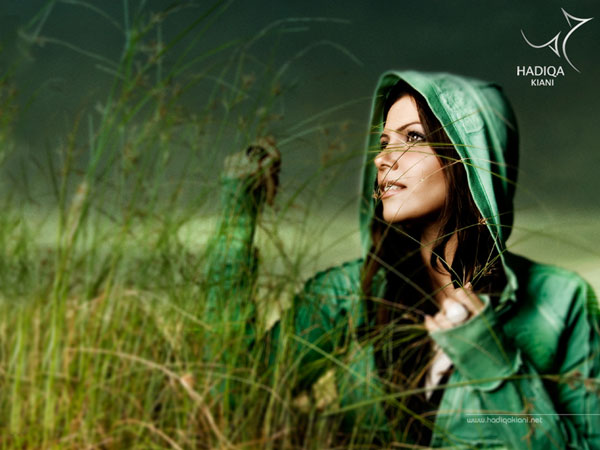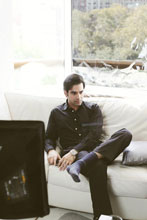 Junaid Khan

Junaid Khan is a man of many talents. When he's not singing with his rock 'n' roll outfit Call, Junaid is working on his solo musical projects. Just recently he collaborated with American singer Jennifer Jandris on the single 'So Close So Distant'. In addition to music, Junaid also has a flair for acting. He made as much clear when he appeared on the serial Mujhe Roothne Na Dena opposite Komal Rizvi and held his own. Ace director Mehreen Jabbar took note of his talent and signed him up for her serial, Mata-e-Jaan Hai Tu soon after. With a star-studded cast including Sanam Saeed, Sarwat Gillani and Adeel Hussain, the show has been on-air for a couple of weeks and Junaid is definitely making his mark. It's a daring step for Junaid because it's a negative role, yet he plays it with such conviction that it leaves you astonished.
Fawad Khan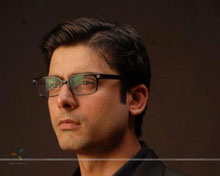 There is absolutely no doubt in our minds that Fawad Afzal Khan, in addition to being an explosive musician, is a talented actor. As the conflicted Sarmad in Shoaib Mansoor's debut feature film Khuda Kay Liye (who went from being a pop musician to a mullah and back), Fawad's portrayal of the character was heartbreaking and moving. He wasn't the first choice for the role (Ali Zafar was the original pick) but he made the role his own. It's hard to imagine any other actor as Sarmad.

In his other breakthrough role, Asher Hussain in Humsafar (which concluded recently) he was equally impressive. His restrained, understated acting had the whole nation captivated. These intense roles have come to define Fawad. And yes, it's been an impressive body of work but dare we say it; it's too much intensity for one actor.

Retail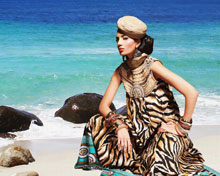 The difference is a huge, glaring one when one sees a collection of gorgeous outfits at any given fashion week and then like a flash in the pan it's gone. The few wise retailers like Asad Tareen of Designers or the Hussains of Ensemble immediately prepare their boutiques for the arrival of those collections where fashion lovers then hurry off to.

That being said we hope fashion week designers can walk off the ramps and straight into stores. For those major retail brands (we're looking at you Sheep and you too, Daaman) that do have seasonal collections in their stores, should look into making their way to fashion weeks to reach a wider audience through fashion weeks major media coverage.

Fashion Weeks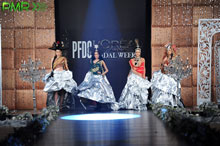 The country is abuzz with fashion weeks, of which there are four taking place this month alone; it's a big flare that fizzles out once the shows are over for most designers. A few new designers have made their mark and moved on to retail while bigger designers without retail presence have stuck to 'appointment only' which leaves most consumers high and dry. In times of prêt wear, the only thing that merits a one-on-one between designers and customers is bridal wear.

Lollywood moms!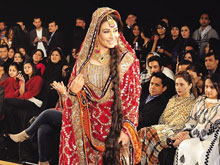 No, we don't mean like Nisho or Neelo, we mean, current Lollywood divas who may or may not be with child. Rumour has it that Pakistan's reigning queen of cinema, Reema Khan is pregnant! We were totally pleasantly surprised when Reema married Dr Tariq Shahab, and loved catching a glimpse of any part of the wedding while it was going on, and now she may or may not be producing a Lollywood baby! If this is true, this is great news, as obviously the birth of a child is something to celebrate but also because now we might have our very own Suri Cruise type entity.

Lollywood ladies on reality TV

No, seriously, we think if we say it enough we might make it happen. Haven't you had enough yet of the luscious fruits of Lollywood brawling on TV, getting married on TV, fighting with muftis on TV and just generally making everyone fight over their right to be themselves versus the right to be national nuisances? Just writing that frazazzled us so we'll say this: Ladies! Do something low-key for a couple months. Start a Tumblr, make macaroni heirlooms - actually make movies! Just stay off the reality TV circuit for a while.

The Hunger Games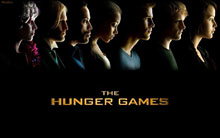 Never fear dear young, impressionable demographic, as the next big thing has hit theatres around the world already. Based on the trilogy by Suzanne Collins (no relation to Joan or Jackie, sadly), The Hunger Games has already swooped in to be declared 'top-grossing film of the year'. THG was still on top during its second weekend run in the United States and Canada, making $61.1 million in ticket sales and has received reviews that are mostly good. The Hunger Games is a step apart from The Twilight Saga, as here we see young Katniss Everdeen step in place of her sister to fight to death, Battle Royale style, in The Hunger Games. She will fight Peeta Mellark…and though we know they have 23-1 odds of dying, might there be some romance brewing? Oh and the film starts Liam Hemsworth, better known as Thor's brother, so you know, plenty of sulking young men here.

Unstitched Lawn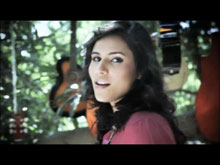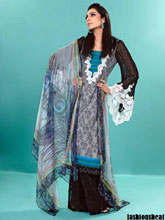 What's the first breeze of spring if it doesn't come from a thaan of lawn being unfurled by a shopkeeper in your direction? The flowery prints riding the waves of an airy piece of lawn is what most women wait for every summer and dream about the rest of the year. Most women take a direct cue from beautiful lawn catalogues with highly styled suits and often just shove them into their tailors' faces but that doesn't have to be the case if more designers jump on the stitched lawn bandwagon. No more soaking suits and rushing to have them stitched, the time is now ripe to cut out the middle man.

Stitched Lawn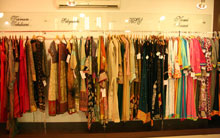 Many lawn designers have luckily taken a cue from retail brands and have taken it upon themselves to furnish their shops with stitched three piece lawn suits. Maria B is the one to be credited for the trend, since she is a prêt wear designer it seemed like a natural progression for her to start offering stitched lawn suits. This season Junaid Jamshed lawn followed up the success of their lawn fabric with stitched pieces on offer. Even their snarky marketing campaign calling out tailors won them more favour with women who have to fight endlessly with darzis!

The Twilight Saga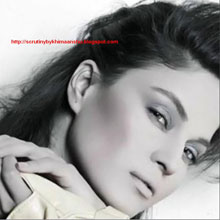 Being dispassionate about franchise fiction is hard. We've had our love for the Star Trek and Wars, for the superheroes and Middle-earth. We even watched Harry Potter and his crew grow up. The literary equal of Harry Potter in terms of how popular it became (albeit for a mostly females of all ages readership) was probably Twilight, which later was adapted to film as The Twilight Saga with its numerous parts. Scoff at it all you want, TTS did really well, with opening weekends ultimately beating out all competition. While we may not understand the first thing about the Twilight appeal, or why an undead old man who stalks his young love day and night (acted badly, we might add) is something to covet, but it is what it is. Edward Cullen and Bella Swann have captured the imaginations of younger people everywhere and with the last installment releasing this fall, this ship is about to sail for everyone.

Zoe Viccaji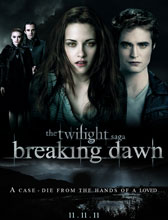 Since the summer of 2011, Zoe Viccaji has been going from strength to strength. She charmed us all with her stint on Coke Studio and followed it up with a fabulous solo show, where Zoe covered artists like Nazia Hassan and Adele. Her cover song with Strings, 'Mera Bichara Yaar' is equally enthralling. Zoe's acapella version has brought the song back in vogue.

For those who wished Zoe would deliver some solo material, she's done just that with her beautiful new single, 'Jo Chaho'. With music produced by Shehzad 'Shahi' Hasan and Zoe in top form, the song is much more than just another pop-rock ditty. It's hopeful and playful with an incredibly powerful melody. But the song's biggest asset is its singer Zoe Viccaji who is proving with every passing day that she is one of the best female musicians around.

Hadiqa Kiyani

Hadiqa Kiyani had an interesting year in 2011. She co-sang two of the biggest hits of last year, namely 'Hona Tha Pyar' and 'Kaho (Aaj Bol Do)' with Atif Aslam on the soundtrack of Bol. Hadiqa followed it up with a solo song on the Bol OST in the form of the poppy 'Dil Janiya'. And if that wasn't enough, she joined Ali Zafar and Sanam Marvi on the sufic-trance-dance number 'Oa Lala' for the film London, Paris, New York, which came out just a few weeks ago but dare we say it, the song belonged to Sanam Marvi. Just for now, Hadiqa Kiyani needs to regroup and reinvent her sound.