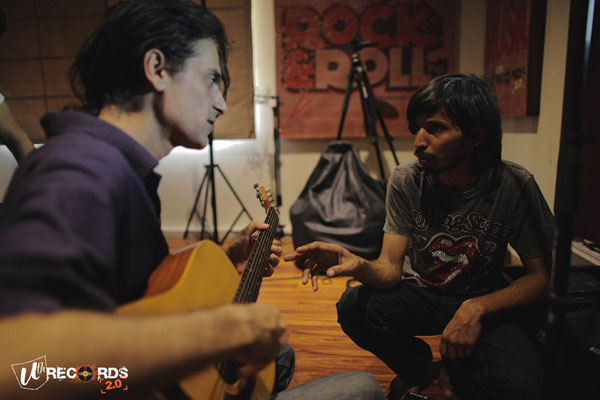 If the first episode of the second season of Ufone Uth Records was interesting, the second episode is, in a word, sublime.

The show, which serves as a breeding ground for upcoming, aspiring musicians, is focused on bringing out new, deserving talent.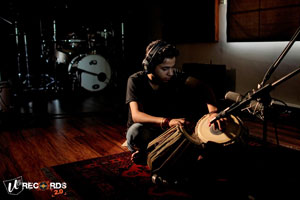 Time and again, music producer Gumby has emphasized that there is a standard that needs to be met. Thousands apply to Uth Records each year but not everybody makes the cut. This tells us that the all the artists featured on Uth Records are a cut above the rest.

One such name is Affaq Mushtaq, the featured artist on the second episode of Uth Records. Hailing from a small town in Rawalpindi, Islamabad, 24-year-old Affaq, we learn, learnt music from his father when he was young.  Affaq tell us that he sings at a restaurant in Islamabad. He's honest, he's not pretentious - it's really a sweet story of a sweet, talented boy.

Affaq is all smiles when he learns that he's been selected for Uth Records but he stays humble. The real musical dynamics begin once Affaq lands in Karachi and meets music producer Gumby.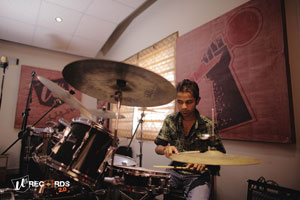 On his part, Gumby is visibly thrilled with Affaq because as Gumby says, Affaq is not only talented but he's got the skill too. Very early on, we're also introduced to Aamir Zaki, the collaborating artist for the day. These guest collaborations between seasoned and young musicians always makes for exciting viewing. Moreover, it adds to the sound of the song, which is ultimately the point of the show.

Aamir Zaki of course needs no introduction. He is one of the most elusive yet explosive musicians Pakistan has ever produced. He has a cult following, fans who defend him and his incredible guitar-picking ability and call it unparalleled to this day.

On the show, Gumby reveals that he's learned a lot from Zaki and played with him at the age of 12 or 13 and they've been in close association for a long time. That kind of musical camaraderie will only add to the recording process and it does.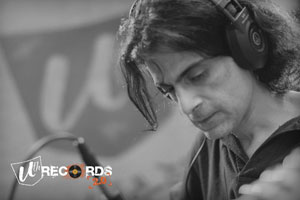 The real challenge begins when Aamir, Gumby and Affaq get together to shortlist a song. We learn that Affaq can play keyboards beautifully as he sings two songs for the music team.

'Aangun' gets picked, a song that is all the more special for Affaq because his father composed it.

Once Affaq starts to sing, is when it hits you how soulful and commanding he really is. It propels producer Gumby to say that we could do six episodes on Affaq alone. And Gumby's got it right. Affaq's got a very powerful voice and he's definitely skilled. I'd even go to the extent of saying that he's much better than half the forgettable singers we see on our music channels. Affaq's story hits close to home for Gumby. He played at hotels and restaurants just like Affaq does now and Aamir Zaki understood where Gumby was coming from. On a similar note, he understands Affaq and that's what makes this collaboration crucial to the show.
There's also the fact that Aamir Zaki is not someone who is a regular fixture on music channels. Zaki says about Affaq, "He's really talented. I really enjoyed working with him. He must be one of THE most talented people of his age that I've seen around."

Uth Records is not just serious music all the time. The producer and director keep the mood of the show light and fun such as audio engineer Mohammed Agha making burgers and teasing viewers.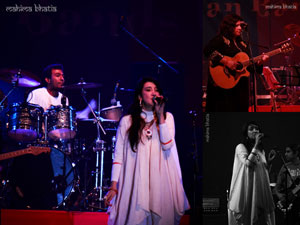 Coming back to the music, after rough sessions and jamming, the guys including Zaki and co are ready to record the song.

Instruments are recorded separately. Acoustic guitars are followed by tablas followed by drums. As Affaq is up to record vocals, he admits that he's happy but also nervous.

The final tune that comes out is pretty special. It's a beautiful melody, textured with tablas, Zaki's not-too-ambitious guitars and bass and Gumby's restrained drums. But it's Affaq who shines on the number. It's a melancholic tune and he sings with beautiful control. Whether this song takes Affaq's career to greater heights remains to be seen but at least, he made his first mark. And hopefully it won't be the last we see and hear of him.