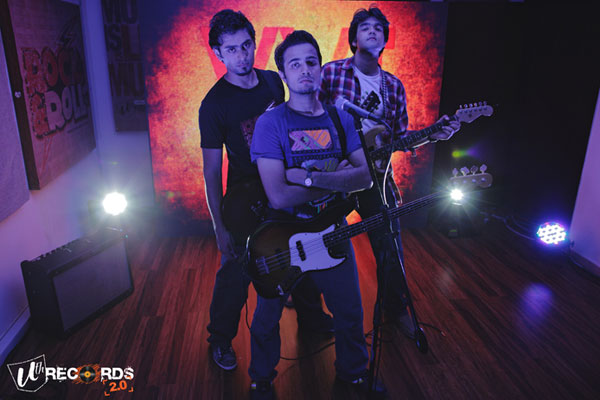 Now in its second year, Ufone Uth Records has quickly established itself as the go-to show for discovering young, ambitious and exciting talent. So far, it's been an interesting season with Virginia-based Jarar Malik and Islamabad-based Affaq Mushtaq showcasing their musical talent. While Jarar Malik belted out a very decent and catchy pop-rock tune 'Bewafa', it was Affaq Mushtaq's collaborative effort with guitar legend Aamir Zaki on the heartbreaking and melancholic 'Aangun' that really made one sit up and pay attention. Even though, Uth Records hasn't been around for long, it really is proving to be an increasingly important show for many aspiring musicians who are unable to get their songs on air and make a mark on a national level. As a show, Uth Records is increasing musical awareness at a time when musical possibilities are endless.

The fourth episode was, because of these reasons, all the more interesting. As viewers, we know that the show is not about established stars although guest appearances are common and make for exciting viewing. Ultimately the show is about creating new musical stars.

Unlike the first couple of episodes which were focused on individual performers, this particular episode featured an underground band, XXI (21).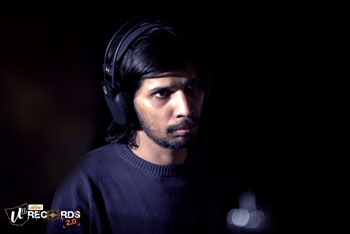 Hailing from Lahore, XXI consists of Yahya Farid on vocals/bass, Moheet ul Islam on guitars and Mohammad Taimur, also on guitars. On the show, we learn about all the members of the band and discover what makes them tick as musicians.

Taimur tells us that the band is called XXI (21) because 21 is an age when anything seems possible. We follow them in Lahore and discover that they are students of LUMS. We trace them to their hostel where the boys' reveal what their lives are like and tease each other.

Vocalist Yahya tells us that when his band mate Moheet first told him about being selected for Uth Records, he thought it was a joke.

"It's great because Uth Records is a great platform for the youth," says Yahya.

We see them in their hostel in Lahore where they play out a song on their guitars and as we cut to Gumby, he says about XXI (21): "They are into their music, they're studying as well as making music, and given that they're in university, you need dedication, something that gets you going. Their musical aesthetics are in place, and that was my reasoning for getting them onboard."

Back to the boys, who are visibly thrilled to have gotten a chance on the show. We see them load their luggage into cars as they tell us that they've been fans of the show since its first season. "It's great exposure for a band like ours," says Yahya, as the boys are heading off to the airport.

Once the band makes it to the Uth house and settles in, that's where the music begins.

Games and fun aside, Gumby tells the boys of XXI that the show is about them and he is open to ideas and concepts. And soon enough, a guest artist is introduced. This time around, its drummer Ahad Nayani who's been brought in to collaborate with the band. This was actually a surprise because Gumby is a drummer himself. But he chose to step aside and gave Ahad a shot to play with the band because, as Gumby explained, "He is a great rock drummer; he's probably one of the best out there right now".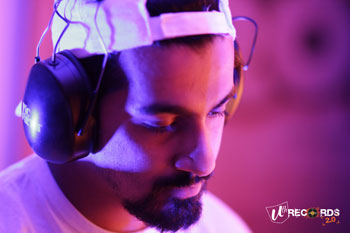 It's important to add here how Gumby has grown into his role as a music producer. It's not just the music that sounds good but as someone who is a crucial part of every episode, Gumby makes his presence felt. And yet, he doesn't come across as intimidating even though he is considered one of the most seasoned musicians in the scene. Gumby keeps the jokes rolling, he'll break into a song and at the same time, he doesn't take up too much screen time. The focus, as always, is on the artist.

Coming back to the music, as the show progresses, we move onto the recording sessions where a song is selected and worked upon furiously until it sounds right. Once all the individual instruments are recorded, the song is mixed and finally finished.

And it has to be said, as a tune, the final version of 'Taare' works. Ahad Nayani delivers as a drummer; he keeps the beat going. Come to the bass and it's haunting while guitars are crunchy and distorted, all of which makes 'Taare' a crisp rock song with a lot of groove. Yes, it's not a genre that we haven't heard before but 'Taare' as a song has that quality that instantly commands attention.

In the end, it's quite an achievement for an underground band. But then again, that's what we've come to expect from Uth Records. And so far, they've delivered every time.