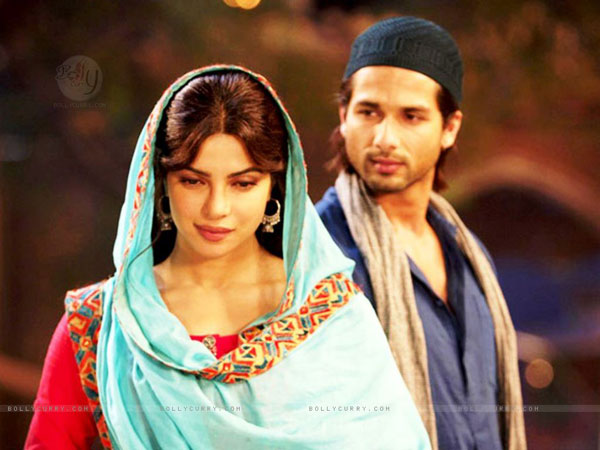 Lip-synced songs, melodrama and slender heroines clad in chiffon saris, fluttering their eyelashes and dancing around trees are some of the facets that have come to define Indian cinema over the years. Bollywood has often been typecast as a 'formulaic' industry churning out scores of films with a predictable plot embellished in glitz and glamour. Directors such as Yash Chopra, Suraj Bharjatia and Karan Johar have been the torch bearers of love triangles and family sagas which have been relished en-masse across the subcontinent and the South Asian diaspora living abroad.

With the phenomenon of multiplexes snowballing into a potent force in India's metropolises, films which deviate from Bollywood's traditional style have discovered an avenue for release and in the process at times even acquire the status of a hit.

Indian filmmakers have over the years experimented with a wide spectrum of themes and genres. Recent flicks such as Delhi Belly or Kahaani might be Bollywood's foray into alternative or avant garde cinema but the trade mark style of the archetypical commercial pot boiler is still etched in popular culture and comes to mind as a reference point for Hindi cinema.

Teri Meri Kahaani belongs to the genre which epitomizes Bollywood. It makes no bones about flaunting the avatar of mainstream Indian cinema in which the hero and the heroine meet via an accident, initially hate each other and then morph into smitten kittens. Suffice to say it is old wine in a new bottle. As the film reel moves on you tread through the familiar territory of clichés, coincidences, confrontations, hurdles and passionate romance.

It is the fresh treatment of the film though which makes it into a cinematic experience which is pleasurable in parts. The film does not follow a linear plot but juxtaposes short stories of couples in different eras.
Kunal Kohli has stepped out of his comfort zone in Teri Meri Kahaani. He has let go of the Yash Raj banner for the very first time in his career and produced his own film. The director, whose filmography boasts veterans like Rani Mukherji, Kajol, Amir Khan and Saif Ali Khan has chosen to cast the relatively fresh pair of Shahid Kapoor and Priyanka Chopra this time around. The talented duo who appear for the second time in a film, add a certain charm on screen. 

Bollywood in the last decade or so has introduced a genre post Dil Chahta Hai which has redefined Indian cinema through its portrayal of urban dwellers. Breaking away from the shackles of family sagas and action films which swarmed the 90's, this new brand of cinema proved to be mint fresh in its appeal. Kal Ho Na Ho, Hum Tum and Salaam Namaste and the recent Ek Main aur Ek Tu are recent examples of Bollywood chick flicks which especially cater to the urban elite in South Asia as well as the Non Resident Indians and Pakistanis.

Nostalgia time and again propels producers to revisit the 60's and 70's and this has proven to be a recipe for success as validated by the likes of Om Shaanti Om and The Dirty Picture. Period films have also harkened back to the times of the British Raaj and sagas like Lagaan, Kisna and Mangal Pandey have been shot lavishly with a dash of history thrown in.

Teri Meri Kahaani is a concoction of all these genres and director Kunal Kohli thus stands at the helm of a challenging project, dabbling with varying styles in one film. Kohli proves his versatility as a filmmaker by doing justice to each sub-narrative. 

The 60's era is splashed with subdued lighting showing the old streets of Bombay, girls with their hair tied in a bouffant, in fitted saris relishing ice cones and spicy snacks, dilapidated apartments painted in bright colours and steam engines - all portrayed quite artistically. Shahid Kapoor clad in a hat and suspenders, plays the boy next door cum Romeo quite aptly in his signature chocolate hero style while Priyanka Chopra gives a subtle rendition of a feisty yet dreamy actress.

The contemporary era on the other hand is set in the picturesque university town of Nottingham, with its bustling campus life in England brimming with trendy happy go lucky youths.  This narrative is a take on the dynamics of relationships between young couples in the age of Facebook and Twitter. This portion is bound to make you smile at many points and also roll your eyes and laugh at the exaggerations.

The portion set in 1910, Lahore appears unconvincing in some sequences. Shahid Kapoor as a Punjabi boy has a very strong Urdu accent and follows the character sketch of the typical Muslim boy in Hindi films doing perpetual adaabs and mouthing substandard poetry, reminiscent of Amir Khan in Kunal Kohli's  2006 blockbuster Fanaa. Priyanka Chopra who has in the past proven her mettle as a great actress, disappoints in her portrayal of a Punjabi lass, not seeming to convince in her line delivery and accent.

Kunal Kohli's direction has come of age and deserves a mention; the composition of shots and the way the camera pans reflects a maturity he has acquired as a director over the years. The cinematography of the film especially in songs is quite eye catching which is an improvement from the rawness exhibited in his earlier releases.

The track record of Kunal Kohli's films might not be flawless but music is generally a strong point of his movies. The song 'Jab Se Mere Dil Ko' mirrors the feel of Shami Kapoor's yesteryear, hand-shaking disco numbers and so does its visual grandeur. The song 'That's What I Really Want To Do' is a peppy, jingly number that breezes through the film and is shot in a creative manner with a hydraulic effect, split screens and lyrics and emoticons floating about the frames.

It seems like Rahat Fateh Ali Khan is being considered a lucky mascot in Bollywood as reputed producers and directors almost deem it mandatory to place a track or two of his in their films. 'Rab Jaane' is a soft and melodious, romantic ballad sung by the musical maestro, captured beautifully across a vast canvas with a very traditional Priyanka and Shahid dancing around in the rain and Priyanka's dupatta flying in slow motion in the quintessential Yash Chopra way.

All in all, Teri Meri Kahaani, is a tribute to Bollywood's 'feel good' cinema drizzled with listenable music, captivating visuals and following the format of Kunal Kohli's previous Yashraj films which do not promise intellectual stimulation but present the masses with the fantasy that true love stands the test of time and surmounts all obstacles.

— Abbas Hussain
*CINEMATIC SUICIDE
**FORGETTABLE
***WATCHABLE
****COLLECTIBLE
*****AWARD-WORTHY



In the picture
Most Popular Hollywood Divorces
Welcome to Heartbreak Hotel situated in the lush Hollywood hills; where everyday hundreds of mansions are built and thousands of marriages are demolished. It's Hollywood, baby, you either play the game or get played.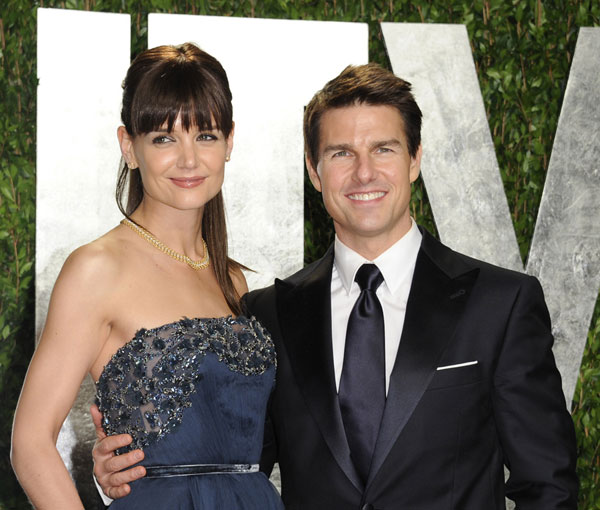 Demi Moore and Ashton Kutcher

Demi Moore and Ashton Kutcher almost made it through the slippery slopes of their six year marriage and we thought they just might be a successful couple despite their age difference. Even Demi's ex-husband, Bruce Willis, gave the couple his blessing and they were just like the Brady Bunch for a while (except with more money and Ashton didn't have kids). So, the sketchy details revealed that Demi and Ashton had an open marriage but technically Ashton had cheated on Demi because the incident happened without her knowledge and without her presence. That's cheating in any marriage.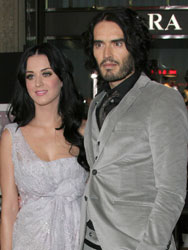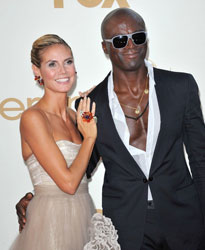 Tom Cruise and Katie Holmes

Tom Cruise and Katie Holmes wed on November 18, 2006 and had Suri Cruise on April 18, 2006. Most people weren't surprised that this marriage would fall apart. In all honesty it seems to have lasted longer than most thought. Katie went from a beautiful young Hollywood star to a disheveled housewife within the first year. The toll of the marriage showed in her prematurely aging face. The couple was reported to be locked up in a Manhattan apartment that they bought to discuss the details of the divorce but Katie threw a curve ball when she filed for sole custody of their daughter.

Heidi Klum and Seal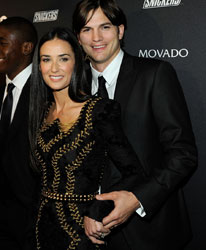 We really envy this couple because they were totes happy together as seen in their public photos and even their divorce was a smooth one. Maybe they're just good people which is just as rare as a long marriage in Hollywood. In early 2004, while still pregnant, Klum began a relationship with musician Seal. Klum and Seal became engaged in December 2004 and married on May 10, 2005 on a beach in Mexico. They have three biological children together. Soon after, in December 2009, Seal officially adopted Leni, and her last name was changed to Samuel. Heidi filed for divorce three months after the couple announced their separation last year.

Arnold Schwarzenegger and Maria Shriver

Maria Shriver grew up in the shade of her family's political dynasty and when she married an Austrian bodybuilder/ actor she thought she had completely distanced herself from politics. Arnold Schwarzenegger went from being the Terminator to the Governator. What really went wrong in this marriage was that the charming, flirty and handsome man always had a way with the ladies and the skeletons just kept falling out of that closet. Poor Maria had had enough even after having been married for 25 years.
Russell Brand and Katy Perry

Two love birds which could never get enough of each other until they're married were Russell Brand and Katy Perry. They were a match made in Hollywood; both a bit zany and fun. The whirlwind romance led Russell to propose to Katy while the two vacationed in India. Perry and Brand married on October 23, 2010, in a traditional Hindu ceremony near the Ranthambhore tiger sanctuary in Rajasthan, India, where Russell had proposed to Katy. After only 14 months of marriage Russell Brand filed for divorce stating irreconcilable differences, but this is one couple that we hoped could really make it work. Their divorce will be official this month.