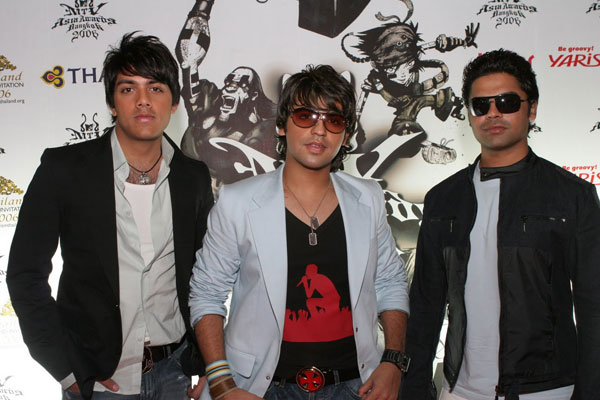 In 2002, when people first heard the song 'Aadat', they were captivated. Some assumed it was a one hit wonder from an unknown band, Jal. Many were proven right as lead vocalist Atif Aslam left the band after the release of this song. Despite Atif's departure, Jal weren't finished.

Soon, Jal found a new vocalist, Farhan Saeed, and released another single 'Woh Lamhey'. The soft and melodic 'Woh Lamhey' managed to win over fans. Even as fans lapped up the song, many didn't realise that it was Goher who had composed the song and penned the lyrics. But all that changed in 2004 when Jal's debut album, Aadat, arrived on shelves and it became clear that this was a band that was here to stay. With songs like 'Teri Yaad' and 'Dil Haray', Goher finally established his reputation as a talented guitarist, composer, and songwriter.

Jal managed to repeat their success story again in 2007 when they released their second album, Boondh. Thankfully for Jal, Boondh was received well by critics and fans alike, not just in Pakistan but across the border as well. Following the release of 'Sajni', Jal's lead single off Boondh, the band picked up Lux Style Award nominations and even picked up Best Song at the LSA ceremony in 2008.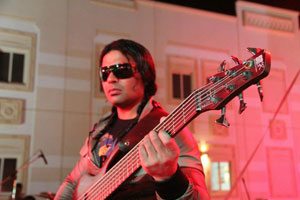 As a band, Jal has had its shares of highs and lows. A high point came for the band in 2011 when Jal made their debut on Coke Studio with the songs 'Panchi' and 'Ik Aarzu'. But a few weeks later, Jal's front man Farhan Saeed announced his decision to quit the band to pursue a solo career. For Jal, this was the second time in as many years where the lead vocalist quit the band. Goher and Shazi, the two remaining members, continued to look ahead and the departure of Farhan Saeed from the band didn't stop them from going ahead and working on the third album.

When asked about the new album, Goher reveals that unlike Jal's first two albums (which were produced by Xulfi and Mekaal Hasan respectively), the upcoming album would be produced by the band themselves.
"In the previous two albums, we were not so closely involved with the production. Our upcoming album, Piyaas, features a sound that we've always wanted. This time around, we worked on the album at my studio, GM Studioz, so we had no shift problems, and spent a lot of time making changes, redoing things, brainstorming on a particular song, etc.," Goher tells Instep.

Goher Mumtaz is to Jal what Omran Shafique is to Mauj and what Bilal Maqsood is to Strings. As a musician, Goher admits that challenges are necessary as they help the songwriting process. And the biggest inspiration behind the new album are the loyal Jal fans.

"I respect the fans who have always been loyal to Jal," says Goher and adds with a grin, "Come to think of it, our fans are more loyal than our vocalists. Atleast they stay with you! They have supported Jal through thick and thin, which motivates us to write for them. Jal was always about melodies and lyrics which people could relate to. I think that's the key to Jal's success. Even after all the controversies, at the end of the day, there has to be a catchy tune with strong lyrics and a vocalist who understands it and delivers it with feeling. That's enough to make a song popular! We strive to produce ever lasting tunes which can touch people's hearts."
It's been a long time since the band's debut in 2002, and a lot of the fans have grown up alongside Jal. "We do think differently now as we are no longer boys," agrees Goher. "The band which used to perform in cafes now inspires the world. This puts a lot of responsibility on our shoulders, which is good in a way that it makes us take this profession very seriously. Our live performances are going especially great now. They were not up to the mark in the beginning. That was nearly 10 years ago, but now, we know exactly what sort of production sound we require for our song, how to give it rhythm, and how to carry ourselves on stage and how to deliver. We have improved with the passage of time. The focus has to be quality rather than quantity."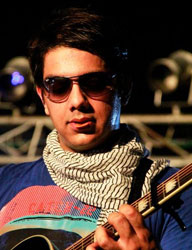 So what can we expect from Jal this time around? According to Goher, the new album will contain all sorts of numbers, from slow to punk, to sufi to folk to unplugged. "I personally think that one should reinvent himself and experiment," explains Goher. "Our songs will still have that Jal essence but a lot of things are new, which fans will find interesting. After composing popular songs like 'Aadat', 'Sajni', 'Lamhay', 'Dil Haray', with a normal arrangment, this time, we have given a lot of time to arranging the songs. We have also experimented with a few songs, combining folk with the Jal feel."

The most noteworthy change of course will be in the lead vocals. "It was the band's decision that I take over the vocals, rather than look for a new vocalist," admits Goher and continues, "There is a very interesting song written and composed by Shazi on the new album. He has been a great support in keeping Jal alive . He's very talented and it shows on this album."

On a concluding note, Goher reveals that the album release is tentatively set for the first week of September. Going by Jal's track record, itcan be safely said the band won't disappoint with their upcoming third album. All objections overruled.