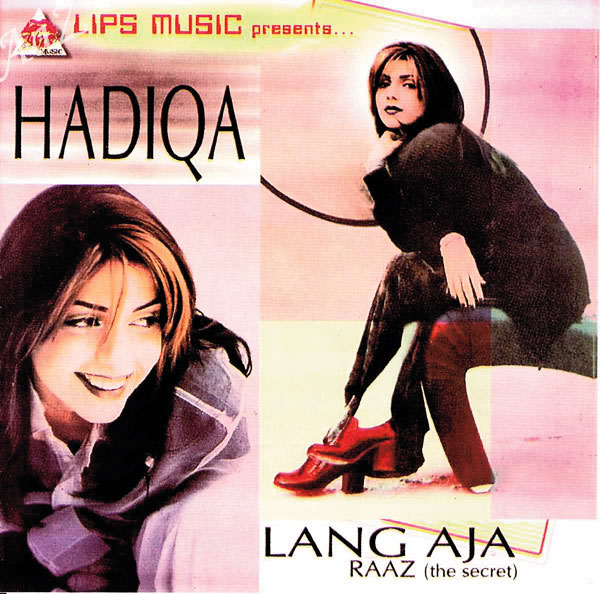 Hadiqa Kiani didn't exactly burst onto the scene - she had slowly built herself a following with her hosting gig on VJ - Video Junction, a music chart show from Lahore rivaling the popularity of Music Channel Charts in the early '90s. VJ had stood out because of its slightly snarky humour as compared to most television at that time and Hadiqa stood out as a bubbly girl who was really into music. With her singles 'Jeevan', a tune that fit in with the upbeat synth-pop of that time, and 'Dil Ne', a slow lament of love which still managed to be uplifting, Hadiqa made her presence felt in the industry. The natural progression of things led to the release of her first album, Raaz, in 1995, which was cause for celebration, as Hadiqa Kiani was the first 'proper' female act in Pakistan after Nazia Hassan.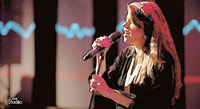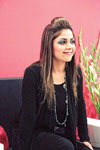 It wouldn't be wrong to say that Hadiqa's large fanbase was built on the strength of her folk numbers. Be it 'Manne Di Mauj', a traditional Kashmiri tune, or 'Boohey Baariyan', the sweet Punjabi melody with an equally sweet video, Hadiqa Kiani managed to tap into Pakistan's sense of nostalgia with her simple songs, and girl-next-door image.

Come 2000, Hadiqa finally started to come into her own. With her video for 'Dupatta', a bouncy track which topped charts, Hadiqa set foot in the experimental direction which was to become her trademark eventually. The 'Duaptta' video released at a time that Matrix and all its characters were all the rage and Hadiqa cleverly used those elements in the video, which raised her profile even as it left many wondering what The Matrix had to do with the lyrical content of 'Dupatta'.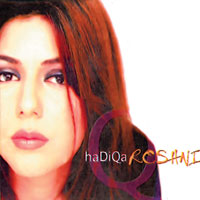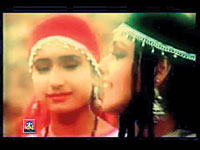 Hadiqa is a musician who tries to use her celebrity to further causes she believes in. In 2007, she was part of the anti-terrorism anthem, 'Yeh Hum Naheen', along with Haroon, Ali Haider, Ali Zafar, Shafqat Amanat Ali and Strings. In 2010, she once again lent her voice to a cause - that of water conservation and climate change control. Hadiqa, Ali Noor, Ali Hamza and Farooq Ahmed (Aaroh) sang 'Rung Saja do, Piyas Bujha Do', a public service message by UNDP and Ministry for Environment. Being aware is something that is important to Hadiqa, as she said in an interview with Instep while talking about Laal. ""Laal are amazing. They do music that is relevant to our situation, our surroundings. Ignorance is not bliss. We can't be naive about who we are," she had said.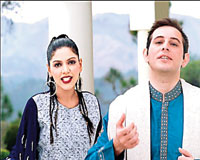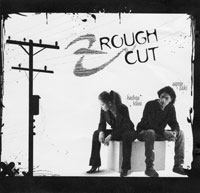 2007 saw the release of Rough Cut, Aamir Zaki's long in gestation baby, on which he collaborated with Hadiqa as the main vocalist for his words and music. Rough Cut invited lots of criticism as the lyrical content was all English, thus not holding appeal for anyone but hardcore fans of Zaki or Hadiqa. "I feel that as a human being it's all part of our journey to discover," Hadiqa said later of the feedback the album had got. "Music is something you need to explore."

It's 2012, and Hadiqa Kiani is once more surprising us with her beautiful songs on Coke Studio. With 'Kamlee', Hadiqa Kiyani breathed new life into verses by Bulleh Shah and showed off her skill and command as a singer. And she's all set to impress us further with 'Rung', her upcoming song on the show.

While Hadiqa spent the latter half of the last decade experimenting with her music and look, as evidenced by her daring red crop in the 'Mehr Ma' video, and with her funky, hip makeovers which didn't work out too well for her, she regained her balance as the decade rolled on to its end. 'Jaanan', a Pashto song featuring Irfan Khan reminded us why we fell in love with Hadiqa Kiani in the first place, and Hadiqa's contribution to the Bol soundtrack shot her right back to the top. Mostly duets with Atif Aslam, Bol's music featuring Hadiqa was cleverly easy-listening and became a favourite with audiences across the board.