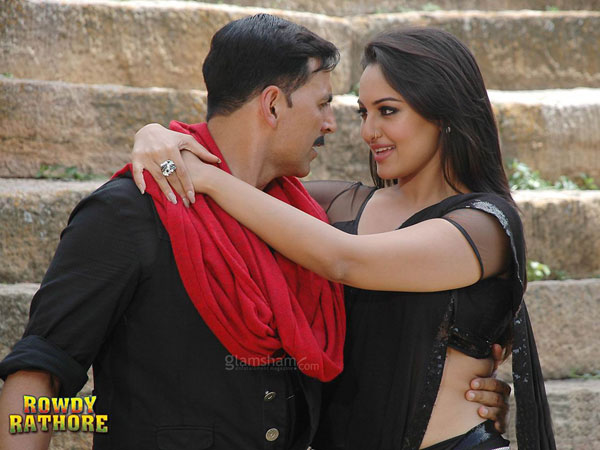 Well-known dancing start, actor, and now director, Prabhu Deva is translating films from the South into Bollywood and quite successfully so. He began this experiment with Wanted which did extremely well at the box office, and his most recent release, Rowdy Rathore too has been a true hit. A complete entertainer, Rowdy Rathore is the remake of Telugu smash hit Vikramarkudu (2006) plays with the action genre with a comedy touch.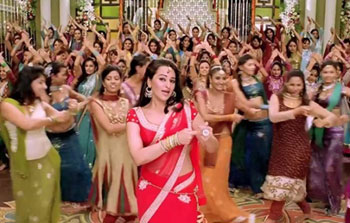 With his performer's acumen, Prabhu Deva has his finger on the pulse of the audience. Rowdy Rathore is a remake, but changes have been made to it keeping the audience's tastes in mind. An absolute masala flick, Rowdy Rathore checks all the boxes for a summer blockbuster, with some people actually going back to watch it again.

Although the story is tried and tested regulation Bollywood, the masala elements are generously used, beginning with the very desi cinema art posters, the pertinence of which becomes clear upon watching the movie. As with most Bollywood cinema, Rowdy Rathore has its share of humour, however, unlike most Bollywood, the humour is not laden with innuendo that would embarrass the viewer.

Akshay Kumar is known for his brand of comedy, and though some of his recent movies have been extremely cheesy bordering onto cheap, such as Housefull 2, Rowdy Rathore has him play a more serious role, but with restrained elements of humour. Akshay Kumar can be bawdy with the best of them, but here he nails the kind of comedy that is required of him.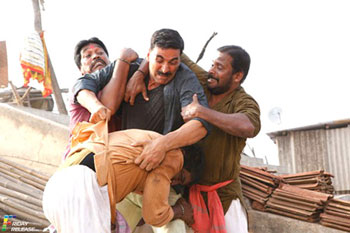 He is truly cool as Shiva - to the point that he has elicited applause from viewers. As for Sonakshi Sinha, she does the desi girl roles quite well as evidenced by Dabangg, and though her facial expressions need some work - she appears blank at times - her dialogue delivery is almost flawless. The second surprise Sonakshi has up her sleeve is that she dances really well. As Prabhu mentioned in one of his interviews, "Sonakshi is a good dancer. She was taught the steps once and would give the shot in the exact way I wanted."

Nasser is tremendous in his role as villain; he has the power to make his audience hate him and that is credit to his acting prowess. Mushtaq Khan and Paresh Ganatra provide us with a few laughs but Akshay remains the star of the show.  In a nutshell, Rowdy Rathore is an entertainer for the masses, and though there are those who look upon the genre with disdain, it serves its purpose, which is to engage people and make them laugh, well.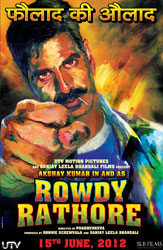 Musically, Sajid-Wajid deliver yet another hit with the soundtrack.Songs like 'Chinta Ta Ta' with the cameo by Kareena Kapoor is a winner and Prabhu Deva makes 'Dhadang Dang Dang' and 'Aa Re Pritam Piyaare' livelier. 'Chamak Challo' was kind of unnecessary but nonetheless served to showcase Sonakshi's dancing talents.

To sum up, a great script, able acting and delightful soundtrack make Rowdy Rathore a crowd pleaser that must be watched!

–Faiz Rohani

*CINEMATIC SUICIDE
**FORGETTABLE
***WATCHABLE
****COLLECTIBLE

*****AWARD-WORTHY