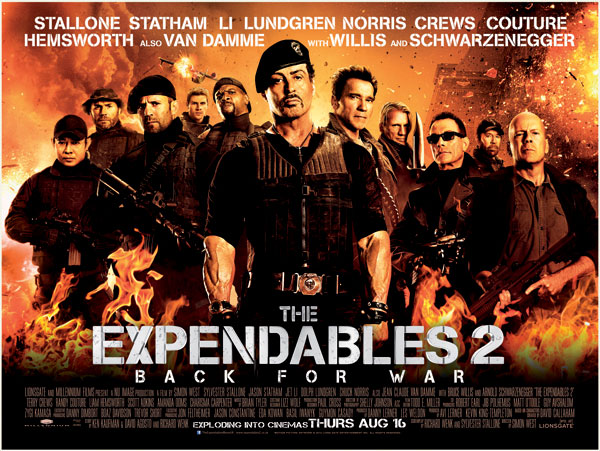 Action movies are not everyone's cup of tea, and non-diehard viewers need a story that actually makes sense. Expendables 2 is the second installment in the franchise, the first of which was released two years ago, introducing this army of men led by Barney Ross (Sylvester Stallone).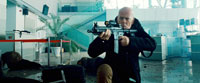 They're known as The Expendables, and for a group of dudes called that, they sure have some cool stunts that amaze viewers. The sequel is co-written by the star of the movie, Sylvester Stallone himself.

The star lineup obviously not only does it for action fans, it tugs at a sense of nostalgia, generating more interest in the movie than may have been otherwise. It is a little choppy and confusing at times, such as at the beginning, where one couldn't identify that if it was the actual movie or a trailer, with the link with the previous part. There are new faces to be seen in the movie, Maggie (Nan Yu) and Billy (Liam Hemsworth), both of whom act well. Although, clearly Billy is plugged in for the ladies' viewing pleasure and Maggie for the gentlemen.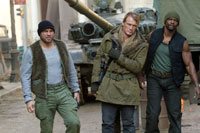 Maggie joins the pack to her own benefit. She is pivotal to the squad in accomplishing their mission and is with them throughout the movie, thus not just being a pretty face. All the action sequences in the movie are stunning, and although the only aim in the movie seems to be to kill everyone, the manner in which they go about it isn't as disturbing as the visuals in Safe House. Safe House had a very morbid approach, which was simply not acceptable - in Expendables 2 they had a clear good guy vs. bad guy approach which is always easier to stomach. Safe House seemed to center around killings that happened for no reason, while Expendables 2 has the advantage of Stallone mentioning the gang's reasons over and over.

Another perk of the film lies in the script, where a one-liner sets the audience up for, and leaves them wanting more. The stunts were very innovative, with even the manner in which someone dies leaving one awed. Of course the film encourages a rise in testosterone, and an urge to mimic our heroes, but remember: life and movies are two separate things; humanity is to be loved, not killed.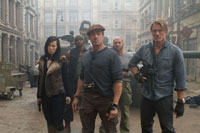 The movie was short and sweet, and it made the time fly! The entire audience was completely engrossed which is a big achievement for any movie; but allow me to reiterate that violence in movies is something we mustn't allow to be cultivated into our own lives.

This is a guy's movie by the looks of it, but ladies, do not fall for stereotypes and give this one a watch, you won't be disappointed!

— Faiz Rohani
*CINEMATIC SUICIDE
**FORGETTABLE
***WATCHABLE
****COLLECTIBLE

*****AWARD-WORTHY