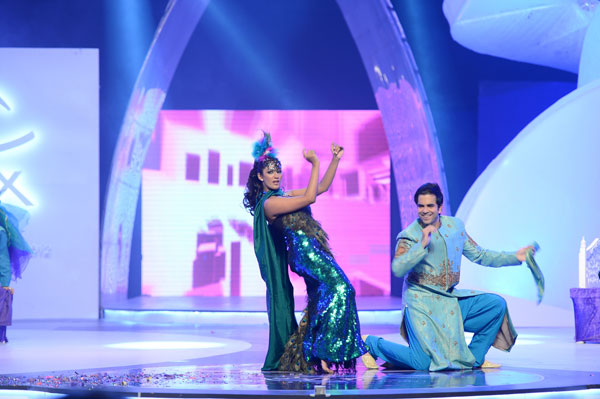 Remember Junaid Khan, the singer who channeled Chris Cornell almost as an art form in his early days of Call? Those were the days when Junaid was coming up as one of the new voices of rock music in Pakistan and 'Nishaan' gained the status of cult music. Those were the days of Jilawatan… Songs like 'Nishaan, 'Pukaar' and newer singles such as 'Ho Jaane De' established him as one of the most commanding and cherished rock singers in the country.

Today, even as Junaid continues to make music with his band Call as well as a soloist, it's his jump into acting (like contemporaries Ali Zafar, Fawad Khan) that has set the ball rolling. Working with the likes of director Mehreen Jabbar and actors such as Sanam Saeed, Komal Rizvi among others, Junaid has quickly established himself as an actor to watch out for.

Earlier this year, Junaid danced alongside Mathira at the soon to be aired Lux Style Awards and managed to stun, thrill and surprise audiences across the board. His star power, it seems, is on the rise and Junaid has no plans of slowing down.

2012 having a very productive year for him. After being a part of the entertainment world for nearly a decade, the singer-turned-actor has recently started exploring the different avenues of the industry, and has been a part of a steady stream of projects over the last few months, displaying his talent in singing, acting, and performing. "Being an artist, I wanted to explore all avenues and test my skills," says the multi-talented entertainer. "I guess I got that creativity from my mother's side. She was a gold medalist in fine arts; hence I could sketch well too, then tested myself in music, and then had to challenge myself in the field of acting too. Now it's up to people to decide how I did in all the respective fields."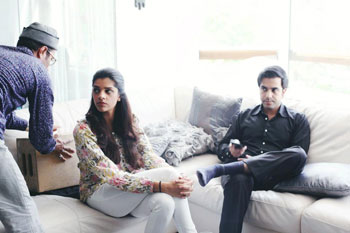 Acting

We initially knew him as a singer, when he made his name as the lead vocalist of the band Call. But before he had established himself in the mainstream, Junaid had already had a taste of acting. "I started off in 2003, so I have been in the music field for approximately ten years," recalls Junaid.

"Interestingly, before I was a musician, I did theater in university and also did a few festivals in Lahore, so I always had the taste for acting and performing arts. But after Call, I got occupied with music, and I was also completing my engineering and then later MBA at that time, so I wasn't able to find time to get into acting. But I did have it in mind that once I'll be able to find time and if I get a challenging character to test myself, I'll go for it."

That chance eventually presented itself in the form of television serials. "I started off with Jawad Bashir's serials Kabhi Na Kabhi and Dil Ki Lagi, then did Mujhey Roothney Na Dena followed by Mata-e-Jaan, and now Yahan Piyar Nahin He. There's Madiha Maliha also coming up and the shoot for Qadoorat has just started; both are for Hum TV."

He confesses that it's been smooth sailing for him as an actor, and he hasn't faced any difficulties in this field, but that he has learned something from every project. "The first one, Kabhi Na Kabhi, was challenging because it was my first play and I had less knowledge regarding the technicalities. But in terms of acting, I think the most challenging was Mata-e-Jaan because the character demanded more than hundred per cent and I had to give it my all if I wanted to make it convincing. As far as fulfillment is concerned, I would say Yahan Piyar Nahin He because that brought me to the masses."

His latest project is Madiha Maliha. "There are two phases in the play," Junaid explains. "Half of it revolves around my youth and half of it is about the post marital relations. The good thing about the play is that the characters are very real, and it is about the situations we face in daily life, hence people will relate to it. It has me, Zhalay Sarhadi, and Urwa Tul Wusqa as the leads, plus Badar Khalil is playing my mother. Badar auntie sure is an icon, and I had a fun time working with her; she brings the set to life."

Junaid is also working on a new acting project. "The play that I am shooting right now is titled Qadoorat, which literally means "grudge". I am playing the character Danial, and Moomal Sheikh and Sanam Saeed are playing opposite me. The cast also has Imran Aslam, Deepak Perwani, and Angeline Malik as the main characters. The project is being executed by Moomal Productions, and is being directed by Abis Raza whom I already worked with in my previous play Mujhey Roothney Na Dena. For a change, the character I am playing is very positive. I was requested by my fans a lot of times that I should end the streak of all the negative characters I played recently. Madiha Maliha is positive too, and so is Qadoorat."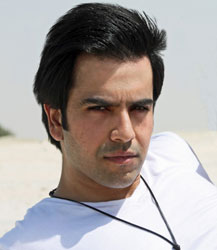 Junaid feels that the Pakistani television industry is "surely at the top these days" and that the Pakistani film industry is "actually coming out of that confusion stage", with the leading directors of the country turning their focus towards the big screen. "I think the next few months will decide how this industry is going to progress, but I am really hopeful," Junaid says. "And yes, I have yet to challenge myself on the big screen so that is on my mind for sure." But it isn't just Lollywood that interests Junaid; he thinks our local talent should set their sights on global projects. "Bollywood is a leading entertainment industry. Not just Bollywood, Hollywood is something that we artists should be aiming at. Representing Pakistan across the globe should be our priority and every step on the way counts." He says he is currently considering some Bollywood projects and will make an announcement as soon as they are finalized.

Singing

Acting isn't the only activity that is keeping Junaid occupied these days; he is also busy working on his debut solo album. "I am going song by song," says the singer. "I'll be releasing them one by one as soon as I translate them from my heart on to a paper. 'Keh Do' is the second song from the album after 'So Close So Distant', and others will follow afterwards really soon. The album is being produced by Sami Khan, who has already proved himself with the band Lagan and also now as a solo artist and a producer. And I will be writing and composing most of the album." That doesn't mean other artists won't be a part of the project. The first two songs from the album have seen the vocalist collaborate with American singer Jennifer Jandris and former Junoon bassist Brain O'Connell, and Junaid clearly appreciates the importance of working with other musicians. "There will be [more collaborations on the album] for sure. I am very keen to collaborate with other artists as music is a continuous journey and it becomes interesting when you get to work with talent from across the world. You get to learn a lot as an artist and share views, ideas, and processes, and hence gain knowledge, which I believe is continuous in our life. We should keep learning and I plan to do the same."
And what will be the next offering from the as-yet-untitled album? After releasing two mellow songs in a row, the singer is planning to go back to his rock roots with his next release, and unleash a track that will "bring back [his] rock side". The song is currently under production, and "it is going to be real heavy," Junaid reveals.
No record labels are attached to the record as yet, and the singer says he thinks online distribution seems promising. "In Pakistan, the record label business isn't going so well, hence the online medium is more feasible and functional. Outside Pakistan, I have a few labels that I am in discussion with right now."
Junaid hasn't done any gigs as a solo artist yet as he felt he hadn't released enough solo material to warrant a concert performance. "I have had offers after 'So Close So Distant'," he explains, "but I didn't go ahead with them as I wanted at least two of my originals out before I hit the stage solo. So after 'Keh Do's release I'll be ready to perform." He thinks putting a band together for live shows won't be difficult because of the immense talent in the music industry. "Our country is full of talented musicians. In fact, it gets hard to decide who to work with considering the fact that we are loaded with experienced talent".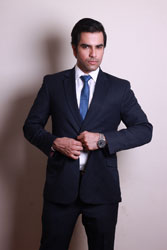 Now that he has tasted solo success, how does he feel about working with a band? How does working solo compare to working with a group? "Well, performing on stage and the creative input that you share between band members is something that every artist loves to experience," he says. "Solo experience is also quite interesting. An artist gets to use his own capabilities and the sound comes out unique but working in a band is also quite fun. I have enjoyed performing with the band throughout the past ten years, and every time we perform its like you become a new human being. The interaction between band members is quite fun." As for Call's future, the singer won't reveal much. "Well, right now I am totally focused on my solo career while the other band members are occupied too with their respective projects," he says.

And despite his many activates, Junaid assures us that he remains loyal to music. "Music is my passion and will always be my first priority," he concedes. "Music is my way of expressing myself and that won't end for sure. Though both mediums [acting and music] have their own fun elements, but right now my solo album is my first priority, so you can say music is on my mind now."

Performing

A concert stage isn't the only platform you can find Junaid on. He also performed a dance sequence at the Lux Style Awards! "That was quite interesting," he laughs. "Quite new to me actually. I was given a chance to perform with the leading talent of our country. Using the stage in a different way was interesting for me. We had to do a dance sequence on a section which was done as a tribute to our legend Ahmed Rushdi. The performance had me, Faisal Qureshi, Ahsan Khan, Sana, Meera, and Mathira. It was a great experience. Faisal and Ahsan are already great friends and lovely people to work with whom I already had interaction with previously. The ladies were quite interesting to work with. I think out of the lot, Sana was the humble one."
Junaid wasn't only a performer but also a nominee at the ceremony in both acting and music categories. "It felt great," he says about being nominated. "To be able to get recognition in both the fields is a great, great feeling to have. Especially in the acting field in which I am relatively new and being nominated amongst the hotshots of this country was a great achievement for me. I believe a talent is motivated when it is recognized and rewarded, and fortunately and unfortunately we have just a couple of events happening which is not sufficient with respect to the immense talent pool we have. We need to have more talent shows and award functions to keep this industry rolling and motivated. The LSAs are, without a doubt, the best we have and it's still going strong everywhere. Credit goes to Frieha Altaf and her team for executing it and Unilever for financing it every year."

Junaid clearly has a lot on his plate at the moment, and he aspires to do even more. "The journey is never ending and the sky is the limit," he says. "I'll keep exploring myself and keep entertaining my fans in the various ways I can. Working for myself and representing my country in the best possible way is my ultimate goal, and I'll work accordingly."

caption

Singing, acting, dancing star: Fawad became one of Pakistan's sweetheart with Humsafar, Ali Zafar has made it huge in Bollywood, Atif played his pop star self in Bol - the stage has been set for people who can do it all and Junaid Khan is one to watch out for. Concentrating on dramas and a solo album at the same time, it will be interesting to see where he ends up. As he correctly points out, the sky is the limit!