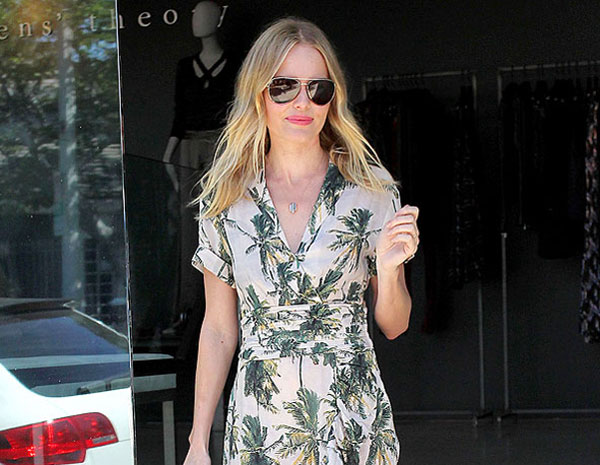 You know what we love? The high street. You know what we love even more? High street fashions worn by celebrities! Singers, actresses and high profile socialites all have access to free designer stuff and mostly they carry it off well at all the big wig events. But we will never wear a couture gown no matter how dreamy it would look on us. It's when celebs rock high street gear that there is nothing stopping us from going out and grabbing the same rocking looks as our favourite starlet.

Just when we thought Kate Bosworth couldn't get any cooler, she manages it - again. This tropical-print dress is from H&M's charity collection that raises money for WaterAid. Style with a conscience? Yes, it can look this good.

Style savvy celebs do high street fashion



The simplest way to update an outfit? Pile on some statement jewellery. Savvy stylista Carly Rae Jepsen bought her wow necklace at ASOS.

Kate Middleton seems to have been focused on expanding the designer section of her wardrobe of late, so we were thrilled to see her rocking a £35 Hobbs dress to launch a charitable sports initiative ahead of the 2012 Olympic opening ceremony in London.

Lana Del Rey may be a high fashion darling, but she sure fell hard for Topshop at 2012's House Festival - sourcing her dress, belt and shoes (unseen) from the label.When the heat is on, Dakota Fanning keeps her cool - and her pennies, apparently! This gorgeous crop top and matching skirt set is real a Topshop find.