Falling off the cutting edge
Kolachi looks at gadgets which have lost their techno-touch
From the walkman to the iPod
Twenty eight-year-old Hina Faisal reminisces about the time when she used to plug in her headphones and insert a Junoon cassette in the black, shiny walkman before solving complex math equations. The small walkman soothed her nerves when she sat down to study. At other times, it made her happy to be at ease and listen to songs at full volume without disturbing her family.
Kolachi looks at gadgets which have lost their techno-touch
From the walkman to the iPod
Twenty eight-year-old Hina Faisal reminisces about the time when she used to plug in her headphones and insert a Junoon cassette in the black, shiny walkman before solving complex math equations. The small walkman soothed her nerves when she sat down to study. At other times, it made her happy to be at ease and listen to songs at full volume without disturbing her family.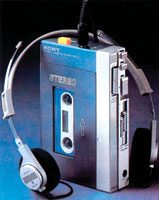 "This was the first walkman in my family, which my elder brother got for me from abroad. None of my friends had it, and I cherished every bit of listening to songs on the gadget and carrying it with me whenever I could."
But the walkman's charm soon became overshadowed with the arrival of the digital age, and soon CDs came marching into the market---paving the way for Discman, where a compact disc would be inserted into a device instead of a cassette.
Hina also soon acquired a discman and constantly listened to boy band CDs on it. It made her appear much cooler in the age where computers were becoming a household commodity. The trend carried on for some more time, before the advent of the pocket-sized MP3, MP4 and finally the path-breaking iPod. These gadgets no longer played cassettes or CDs but required music to be downloaded, either legally or illegally, from the internet. To keep pace with the technology, entrepreneurs sprang up everywhere and would download your favourite music for you for a small price if you were not net savvy. .
An employee of Al Nayyar Electronics, located in Saddar's electronic market, said that there is hardly any shop which sells walkmans and Discmans any more. "Those days are over, and there are no buyers or suppliers of walkmans or discmans anywhere. We only have MP4 and iPods in our shops. People also increasingly go for those mobiles which have enough memory to store songs."
Hina agrees, and says that her mobile phone serves as a radio and a music player. "Even if walkmans or discmans are launched again, I don't think they will appeal to the masses. In this fast-paced life, people are opting for those gadgets which act as everything in one go. The walkman era was fun too, but now people prefer ease over fun."
--Rabia Ali
Do or dial
A senior journalist working for a mainstream media organisation still considers the dial-up internet connection as the most reliable mean to connect to the worldwide web although he nowadays uses a trustworthy broadband service to remain connected to his office, colleagues and friends and family living around the globe.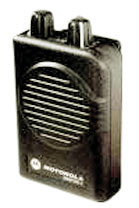 According to him, the broadband device he is using is powered by electricity and when there is no electricity, which is a very common phenomenon in Karachi and the rest of the country, he connects his laptop to the landline phone and uses the telephone company's dial-up internet connection to email his news stories.
"Once I had just completed my story and was about to email it to my boss when an electricity breakdown occurred. Although my laptop was functioning, I lost my internet connection. At that moment, I realized that I could use the dial-up connection to send and receive my emails even in the absence of electricity," he recalled.
But a majority of internet users have long abandoned using dial-up connections due to a variety of reasons but most importantly due to the availability of cable internet connections at far cheaper rates and with a relatively high speed, as well as emergence of wireless internet service providers.
These days, even a student can afford an internet connection with 1MBPS speed for just Rs. 800 per month while some internet service providers are providing internet connections with a maximum speed of up to 10 MBPS, provided one has enough money in his kitty to afford and enjoy high speed connectivity.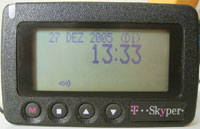 Until a few years ago, having a fast and reliable internet connection was just a dream and most people used to rely on dial-up connections. Most people remember the distinctive and irritating noise and delays before connecting their computers to the internet. Many people, especially students, used to buy scratch cards to connect to the internet but there were lots of complaints regarding their unreliability and the poor service of companies providing dial-ups. There was also the problem of busy phone lines while you were surfing which was most inconvenient.
Thanks to the fiber-optic link and telecom revolution in Pakistan, the troublesome dial-up internet connection is now virtually a thing of the past. They are now enjoying wireless connectivity through USB devices and dongles. But there are still people like the journalist friend who continues to rely on the increasing obsolete technology for connecting to the web.
--M. Waqar Bhatti
A stale dish
Tall antennas of all shapes and sizes perched up on the rooftop… Does that ring a bell? It surely must do for most people of a certain generation. Before the emergence of private channels, most people were dependent on antennas to watch PTV--the state channel.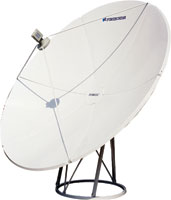 In order to get a clear picture, they would twist, turn and even curl the steel antennas. Others who could afford the more costly dish antennas installed them in their houses to connect to the outside world.
Middle-aged Farrukh Jameel is thankful that his antenna buying days are over. "When it would rain, we would remove the antenna. It was such a hassle." And who could forget the hassle of tampering with the huge and unwieldy dish from a rooftop and having to make adjustments every time there was a strong wind blowing?
Another Mansoor, a banker, remembers the emergence of Shaheen TV, SPTV antennas in the mid 1990s, which showed international English channels with the exception of Indian channels.
"It was good for family viewing as all obscene scenes were censored. Now there is no concept of censorship in times when even the cartoons have become unfit for children's viewing."
The cable networks jumped in when the private channels were able to operate, and since there has been no looking back. Cable operators are running a successful business and as for the antennas, they are no more in sight--at least in the urban areas.
--Rabia Ali
What happened to the VCR?
Perhaps it was in the early months of 2003 when a senior elected representative was presented with a documentary about the transport situation in Karachi on a video cassette. The official, who had a DVD player at his office and home, asked his staff to arrange a Video Cassette Player so that he could watch the documentary that was especially arranged for him.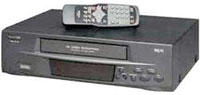 The staff of the elected representative started their search for a VCR so that their boss could watch the documentary but to their surprise, neither the local video shop nor any person in the area had any such machine with them as they had quickly been replaced by VCPs that played CDs or DVD players.
Ultimately, the staff got the documentary converted into a CD and it was shown to their boss on his laptop.
A survey done by a business organization some time ago found that most people had abandoned using VCRs and VCPs soon after start of cable TV service in the city as cable operators were showing Indian movies, Pakistani dramas, and songs on the cable and hence there was no need to buy or get VHS cassettes on rent as in the past.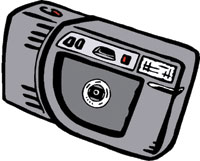 But soon all the Hollywood and Bollywood movies as well as dramas, songs and all the video stuff started arriving in the form of compact disks (CDs) and later in the form of Digital Video Disks (DVDs), and people were quickly accustomed to the new, more affordable and friendly technological marvel of the modern era. The death of the VCR also meant the end of an era when the video rental shop was an important and common feature of life.
Many people interviewed said that after the replacement of video cassettes with CDs and then DVDs they were more at ease as they were more reliable and better in quality than VHS prints and a lot cheaper than their earlier counterparts.
Similarly, DVD players were also cheaper and easier to handle as compared to VCRs and VCPs while CDs and DVDs could also be played on the CD and DVD drives of their computers, making them more acceptable.
Shopkeepers at Rainbow Center told Kolachi that they had converted thousands of video cassettes into DVDs as people had huge collections of old movies, Pakistani dramas and Hollywood movies on their video cassettes.
--M. Waqar Bhatti
No longer the reel thing
Like many other electric and electronic products, the reel based camera has also gradually been replaced by digital cameras. These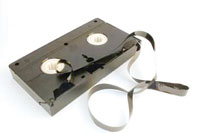 cameras are economical, comparatively small in size and give better results than the old reel cameras. Digital cameras arrived in the local market in mid '2000 and sales have witnessed rapid growth since 2007-8.
Earlier, most people used to take pictures from film rolls or cartridges inserted into their camera and then visited to the photo laboratories to develop the negative. This process took at least couple of days and sometime results and quality was also disappointing.
The digital camera, on the other hand, gives immediate results and the quality of a picture can be improved through computer based software. The computer technology also gives a lot of options to change the background, angle, size, and colour of a photo.
These cameras are also available in pocket size which makes them easier to carry everywhere and people can capture their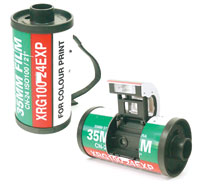 memorable events with ease. Meanwhile, the prices of digital cameras have fallen rapidly , and those used today provide the user with a lot of options and save them the hassle of developing films. Digital cameras also make the work easier for the professional and amateur user and has now become a first choice for them.
While the old fashioned reel-based cameras still exist, most of them are now relegated to the lower end of the market and serve those who do not have access to computers.
--Zeeshan Azmat
Sorry, wrong number
The country has witnessed exorbitant growth in the telecom sector since the late 90's. During that era, a couple of private companies started operating coaxial cable-based telephone services and change the nature of the telecommunication sector.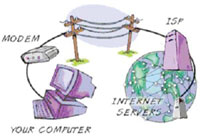 In 1997, two companies, Telecard and Telips, installed pay card phone booths in most parts of the metropolis to facilitate the general public. Before the service had been introduced, people used to make calls from public call offices (PCOs) which operated during specific period of time only.
These PCO mainly used land lines which in those days often failed to work properly as the quality was not up to the standard. Secondly, people running PCOs operated only at specific times in a day and after that no service was available to make phone calls.
Owing to these reasons, the pay card business received a warm response from the masses when it was first introduced. However, due to the rapid availability and acceptability of cellular phones in the country, the pay card phone business began to suffer. winded up in 2004-5. Today, mobile phone users are growing at a rapid pace and cell phone subscribers in Pakistan number more than 100 million as of Oct 2010.
--Zeeshan Azmat
A page from the past
This techno revolution has spared no one. In a bid to catch up with fast changing trends, people buy, adopt and discard new gadgets very fast. The pager or beeper and the fax machine are among those. In the 90s, before the arrival of mobile phones, there were pagers. These black or silver coloured devices normally had a three inch digital screen. In Pakistan, a company called DC Pager introduced this gadget. "Doctors and reporters used to get short messages like 'call home' or 'contact office immediately'," said Noman Qadir, who used deal in pagers. "It had become a status symbol then as not many people could afford it." But he said that the pager was never used by housewives and teenagers. "Mostly, professionals used to have them. We also had supply contracts with some large companies." Though, the device was not marketed like mobile phones, its appearance in popular television series and Hollywood blockbusters like The Siege had added to its popularity.

Muhammad Idrees, Chairman of Karachi Electronics Dealers Association, said that pager was first introduced in the market at a price of around Rs10,000. If I can recall correctly, monthly charges were Rs500." The price of the pager soon plunged to Rs5,000 and even less in its dying days, he said. "It's no longer in use in the country. There was only one company, which used to market it and that has closed operations a long time back."
The fax machine is another gadget that is gradually fading away. Today, they are definitely not in vogue. And dealers say that it is not long before this communication device will also become part of junk history.
The growing use of the internet and emails has made the use of fax negligible, said Salman Ahmed, a one-time dealer. "In the mid-nineties, use of fax machine was at its peak. It was really a matter of pride for small entrepreneurs. Every office seemed to have a need for it even when it was operated just once a month." Between 1980 and 1996, the fax was based on thermal paper, a chemically wrapped sheet that was heated to convert electronic signals into alphanumeric characters. "I remember, that used to cost Rs50,000. Now that machine can be bought for as low as Rs10,000." Salman adds: " To be honest, fax will be redundant in a few years."
Sending a fax abroad used to cost as much as the calling charges, he said. "Now you have internet and besides sharing the documents, you can do ten different other things. So why have a fax machine?" Growing consciousness to make offices green is also promoting the culture of paperless work places. "There is software available, which allows you to receive fax via email. So even if some offices are still using fax machines, their counterparts not necessarily need to have one to communicate."
--Saad Hasan