Hotstepper of the week
Maria Wasti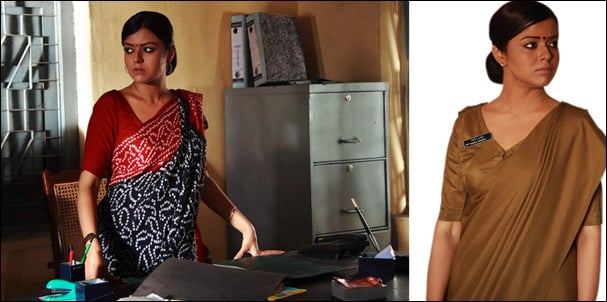 An actor par excellence, Maria Wasti has been a familiar face on Pakistani television for long. She has been seen wowing audiences in her blow away performances in television series such as Paranda, Kuch Dil Nay Kaha, Boota From Toba Tek Singh and her super hit drama series Kallo which left audiences raving over her performance. Maria has been seen playing diverse roles through out her career and hasn't yet been typecast into a particular role. It is her strength as an actor and her confidence in her abilities that sees her doing diverse roles ranging from portraying prominent Pakistani women Salma Murad and Bilquis Eidhi in a serial while managing beautifully to act as Kallo in her acclaimed television serial Kallo.
Her best performance yet was recently brought to the limelight when we saw her playing the part of Kamla, the warden with much heart and soul in the recent heart-felt and critically acclaimed Mehreen Jabbar film Ramchand Pakistani. Though all the actors in the film have rendered their roles brilliantly and beyond expectations, specially the young Ramchands played by Syed Fazail Hasan and Navaid Jabbar, it was Maria Wasti playing the warden, and the beautiful relationship she had with young Ramchand that touched the heart of the audiences the most.

In Mehreen Jabbar's magnum opus project, it was Maria Wasti's performance that was a delightful surprise and left the audiences stunned, which proved once again why she remains such a bright talent in the television and now film industry.

After seeing the same faces again and again in films over the past many years, we badly need fresh faces in the film industry and Maria Wasti's move from television to films is a much welcomed move.
And so this week, after seeing her most moving performance as an actor, we pick Maria Wasti as Instep's Hotstepper of the week. And if you haven't yet seen the film, do watch it to know what we are talking about.