olympics
Pakistan fail to win any medals at three successive Olympiads
The team included the celebrated left full-back, the drag flick ace Sohail Abbas, in its line-up. Sohail made more goals (11) than anyone else in the entire hockey tournament, scoring as many as four times in Pakistanís 7-0 victory over Egypt and twice more in the 8-2 drubbing of Great Britain
By Gul Hameed Bhatti
No medals were won by Pakistan at the Athens Olympic Games in 2004. Yet again. Their cupboard had been bare for three successive Olympiads now. They had returned home empty-handed from Atlanta 1996 and Sydney 2000 also. The 'goldení period of the years gone by had already become a distant memory.
olympics
India missing from Olympics hockey in centenary year as Pakistan look for glory
Chief selector Islahuddin has rated his team among the top four in the Olympics. 'The competition will be very close there and I believe that my team will be among the first four and if they do that it will be a big accomplishment on part of the teamí
By Gul Hameed Bhatti
At Beijing, the Olympic Games menís field hockey event turns 100 years old, after having made its first appearance at the fourth Olympiad staged at London in 1908. In the twenty subsequent events held, India have won the most gold medals -- eight, with Pakistan and Great Britain claiming three each, Germany and Netherlands picking up two each and New Zealand and the current defending champions Australia having won the title once each.
olympics
Pakistan fail to win any medals at three successive Olympiads
The team included the celebrated left full-back, the drag flick ace Sohail Abbas, in its line-up. Sohail made more goals (11) than anyone else in the entire hockey tournament, scoring as many as four times in Pakistanís 7-0 victory over Egypt and twice more in the 8-2 drubbing of Great Britain
By Gul Hameed Bhatti
No medals were won by Pakistan at the Athens Olympic Games in 2004. Yet again.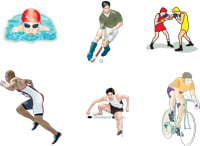 Their cupboard had been bare for three successive Olympiads now. They had returned home empty-handed from Atlanta 1996 and Sydney 2000 also. The 'goldení period of the years gone by had already become a distant memory.
Apart from hockey, however, the several other individual sports had brought Pakistan only two medals in a period spanning fifty-six (56) years. A bronze through wrestler Mohammad Bashir at the Rome Olympics in 1960 and another medal, also a bronze, was won by boxer Syed Hussain Shah at Seoul in 1988. All other eight medals, including three gold, were bagged by the national hockey team which had managed to break the stranglehold of neighbouring India on the Olympic Games hockey title finally at Rome in the year 1960.
Even hockey had brought no joy for Pakistan since they had won their last medal at

the Olympics -- a bronze -- when the hockey team was placed third behind Germany and Australia at Barcelona in 1992. It slipped to a dismal sixth place at Atlanta 1996, raised itself a little to fourth at Sydney 2000 and, at Athens four year later, it was down to the fifth spot.
This in spite of the fact that the team included the celebrated left full-back, the drag flick ace Sohail Abbas, in its line-up. Sohail made more goals (11) than anyone else in the entire hockey tournament, scoring as many as four times in Pakistanís 7-0 victory over Egypt and twice more in the 8-2 drubbing of Great Britain. When he hammered three goals as Pakistan beat New Zealand 4-2 later on, his team was already playing in the match for fifth or sixth place as it had been ousted from the medals race.
Although Sohail faded away from the hockey scene with a world record 280 goals in his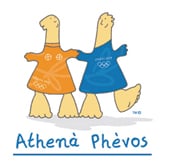 bag, he was, unfortunately, never part of the Pakistan team in a major international triumph. He appeared in only two Olympic Games, his first was at Sydney in 2000, and ended with a tally of 19 goals for Pakistan, nosing ahead of brothers Abdul Hameed 'Hameedií, who scored 16 goals in four Olympiads, and Abdul Rasheed Junior, who netted 15 in three such competitions.
Hameedi was Pakistan captain at Melbourne 1956 when Pakistan won their first Olympic Games medal, a silver, and then again at Rome 1960 when they bagged their first gold. Under Rasheed as skipper, the team took the bronze medal at Montreal in 1976.
AUSTRALIA CLAIM FIRST OLYMPICS HOCKEY GOLD
Australia won the menís hockey gold medal for the first time in history after beating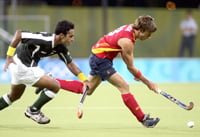 Holland 2-1 with a golden goal at Athens 2004 in extra time from Jamie Dwyer. Ronald Brouwer put the Dutch ahead in 29 minutes but Travis Brooks levelled after 37 minutes for the Australians. With no further goals, the final went into extra-time and then Dwyer struck the winner from a penalty corner.
Bjoern Michel also hit a golden goal in extra-time as world champions Germany beat Spain 4-3 to capture the bronze.
Australia had been one of the great forces of world hockey but their previous Olympic appearances had yielded only three silvers and three bronzes. Their victory denied Holland their chance of becoming only the second team after India to win three successive gold medals.
Michel scored Germanyís winner with five minutes left of extra-time after both sides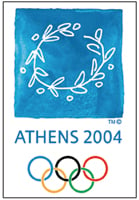 were locked at 3-3 in regulation play. Sascha Reinelt, Eike Duckwitz and Bjoern Emmerling were Germanyís other scorers, while Santi Freixa and Eduard Tabau (2) struck for Spain.
When the hockey competition was in its early stages, Pakistan moved into a dominating position at the top of Group A as Rehan Butt helped guide them to a 3-0 win over South Korea.
The then 23-year-old set Pakistan on their way when he deflected a free hit into the goal eight minutes after the break. He then broke clear of the defence to set up Shakeel Abbasi who coolly slotted home Pakistanís second before Sohail Abbas completed the scoreline.
Pakistan then needed only a win and a draw to progress to the semifinals. But they lost to Spain four-nil soon afterwards before prevailing over Great Britain. They couldnít make the last-four stage.
At the start of the tournament, world champions Germany were made to work hard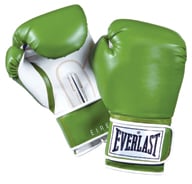 before beating Pakistan 2-1 in their opening match. Germany led 2-0 through Bjoern Emmerling and Bjoern Michel before Rehan Butt gave his side hope.
However, the defeat was not nearly as bad as the 6-0 battering Pakistan received at the hands of the same German team during a preparatory tour of Europe a few months ago. Defeat in the opening tie notwithstanding, the morale in the dressing room remained high.
Pakistanís star player and penalty-corner specialist, Sohail Abbas, said the time was ripe for Pakistan to regain its lost pride in hockey. Dutch coach Roelant Oltmans was optimistic too at that early stage, but subsequent developments proved otherwise.
PAKISTANíS SLUMP DISAPPOINTS 'PROFESSIONALí TEAM
Pakistan made a grand second half rally to beat New Zealand 4-2 in a classification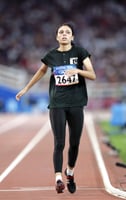 match for the fifth place in the Athens Olympics hockey tournament. The former Olympics and world champions were trailing 1-2 at half time and a second half impressive show led them to a win for their face saving after the green shirts were knocked out of the semifinal run suffering a defeat at the hands of Spain.
The Pakistan hockey team being coached and trained by a four-member foreign professional team failed to perform up to the expectations and finished one step down at fifth compared to their fourth place in the Sydney Olympics in 2000.
In the other classification matches, India beat South Korea 5-2 for the seventh place, England beat South Africa 4-3 in a penalty shoot out to take ninth place and Argentina beat Egypt 4-2 for the 11th place.
Meanwhile, Pakistan hockey team officials expressed their disappointment over the performance of the team in the Athens Olympics hockey tournament and urged the need of continuation of efforts on solid lines to build the team to take on challenges of modern day hockey.
At Athens, the Pakistan hockey team was captained by experienced forward Mohammad Nadeem ND who, after having been dropped from the Atlanta-bound outfit in 1996 had played at Sydney 2000. His deputy was Waseem Ahmed, who too had featured at Sydney four years earlier. Others playing in their second successive Olympiad were goalkeeper Ahmed Alam, who was captain at Sydney, Ali Raza, Sohail Abbas and Kashif Jawwad.
The first-timers were the reserve goalkeeper Salman Akbar, Ghazanfar Ali, Dilawar Hussain, Zeeshan Ashraf -- who is leading the team at Beijing 2008, Tariq Aziz, Mudassar Ali Khan, Adnan Maqsood, Shakeel Abbasi, Rehan Butt and Mohammad Shabbir. Mohammad Saqlain had again missed selection, being dropped due to charges of indiscipline as he was before the Sydney Olympics. But he is back for the Beijing event.
The Pakistan hockey team at Athens had Lt Col Dr Yousuf Baig as its manager. The assistant manager was Roberto Tolintino, the head coach Roelant Oltmans and assistant coach Tahir Zaman -- a veteran of three consecutive Olympics from 1988 to 1996, the last time as vice-captain. The technical staff included F R Maria Jansen while the physiotherapist was Derek Jan Verder.
POOR DISPLAY IN HOCKEY PRIOR TO ATHENS
Since the Sydney Olympic Games in 2000, Pakistan failed to win either of the two other major international hockey competitions -- the World Cup or the Champions Trophy. It took them some time to get into the victory mode when, under new captain Mohammad Sarwar, a two-time Olympian, they won the Six-Nation Invitation Tournament in Kuala Lumpur in January 2002. Australia were relegated to second place while Olympic champions Holland finished third.
It was not until March 2003 that Pakistan won only their second international title before Athens 2004, by picking up the Azlan Shah Cup title in Ipoh, Malaysia. Mohammad Nadeem was now the teamís captain. Germany were second in the tournament and New Zealand third in the five-team competition. Pakistan won their third Azlan Shah gold medal since 1999.
For the Athens Olympiad, Pakistan had to qualify through an Olympics Qualifier event played in Madrid, Spain, in March 2004.
Twelve nations took part, and they played a round robin in two groups of six. The top seven teams joined Australia (Oceania Cup winner), Argentina (Pan American Games winner), South Korea (Asian Games winner), Germany (European Nations Cup winner) and Egypt (All Africa Games winner).
Netherlands beat Spain 2-1 in the Qualifiers while Pakistan ended third defeating arch-rivals India 4-2 in the bronze medal match. The other three teams that moved into the Olympic Games were Great Britain, New Zealand and South Africa, making it a total of 12.
Pakistan started the year 2001, still under their Sydney Olympics captain Ahmed Alam, by finishing second in the Prime Ministerís Gold Cup event in Dhaka where India won. There was a second place in the Panasonic Cup played in Hamburg. At the 2001 Azlan Shah Cup as well as the Champions Trophy in Rotterdam, Pakistan ended a poor fourth.
New captain Sarwar started with a top of the podium finish in Kuala Lumpurís Six-Nation Invitational, but Pakistan were fifth at the 2002 World Cup, also played in Kuala Lumpur. After having missed the semifinals at the inaugural Commonwealth Games hockey competition in 1998, Pakistan at least earned a bronze medal at Manchester 2002.
The Champions Trophy later that year in Cologne brought them another third place but Pakistan slumped to number four at Asian Games in Busan, failing to win a medal for the first time in 12 events at this level.
The year 2003 brought a gold medal at the Azlan Shah Cup in Ipoh but skipper Nadeem was place under a ban soon afterwards for having played in a tournament in Germany without the hockey federationís prior permission. Ahmed Alam returned as Pakistan toured Australia where in the two three-nation contests the team finished third and last. Nadeem was back at the helm by the time the Champions Trophy came about at Amstelveen.
Pakistan took the bronze medal and were then second in the Asia Cup staged in Kuala Lumpur. They had to be content with a silver medal only, as hosts India took gold, at the Afro-Asian Games held in the Indian city of Hyderabad.
In the 2004 Azlan Shah Cup in Kuala Lumpur, Pakistan slipped to second place. However, in spite of a third-spot finish at Madridís Olympic Qualifiers, they made it to the Athens Olympiad. They were second in a tri-nation tournament in England, which was won by Great Britain with Australia ending third.
Pakistan were the runners-up in a four-nation tournament in Hamburg, where hosts Germany were the winners. They managed third place only in the Rabobank event in Amstelveen and later won a triangular competition at Alcala la Real in Spain. The other two teams were Spain and Argentina, but the Pakistan team management felt that on the eve of the Athens Olympiad winning a tournament was a 'good omení.
PAKISTAN BOXERS HAVE THEIR DREAMS SHATTERED
When a record five boxers qualified for Athens -- Faisal Karim, Mehrullah Lassi, Ahmed Ali Khan, Asghar Ali Shah and Sohail Ahmed Baloch -- everyone in Pakistan hoped for a renewed medal haul. These young and enthusiastic boxers helped win Pakistan nine of the 10 gold medals available in the South Asian Federation (SAF) Games in March of the year 2004. They added three more golds in the Olympic qualifiers.
However, Pakistanís participation in Athens was soon over. Their last hope, Ahmed Ali Khan, surrendered meekly to Kazakhstanís Gennadiy Golovkin, who went on to win the silver medal, in the 75kg middleweight.
According to boxer Asghar Ali Shah, it was not the tough draw that proved instrumental in dashing Pakistanís medal hopes. He told the BBC: "It is the continuous apathy shown by the powers that be in Pakistan towards us that has destroyed our medal aspirations.
"They [the boxers from Kazakhstan and Cuba] have two hands, we have two hands. Whatís the difference? The difference is that they travelled to five or six countries in their preparations for the Olympics.
"We could only afford to travel to Cuba before coming here. How do you expect us to visit five or six countries on the 100,000 rupees ($2,000) we receive from the government as an annual grant?" asked Shah.
He defeated Uzbekistanís Volodymyr Kravets -- a much higher-ranked fighter -- convincingly to reach the round of 16 but lost there to Cubaís legendary Mario Cesar Kindelan Mesa. Kindelan was the reigning world champion in the 60kg lightweight category and won gold at Athens. Britainís Amir Khan, a boxer with Pakistan connections, took the silver medal.
Shahís team colleague Mehrullah Lassi said the standard at the Olympics was just too high for South Asian boxers. "I had come here as the Asian Games champion, but I was taken aback by the standard of some of my opponents.
"Had I had a few preparatory bouts with them prior to coming here, you would have seen a totally different Mehrullah."
Asghar Ali Shah had won silver medals at the 1999 SAF Games in Kathmandu and the Busan Asian Games in 2002. Faisal Karim took bronze at Kathmandu and a gold medal at the Islamabad SAF Games in 2004. In the latter event, Mehrullah Lassi, Sohail Ahmed Baloch and Ahmed Ali Khan had also picked up gold medals.
Mehrullah won a gold medal at the Busan Asian Games in 2002, with silver medals going to Asghar Ali Shah and Ahmed Ali Khan. In 2006, after having claimed gold at the South Asian Games in Colombo, Mehrullah and Faisal Karim were handed out life bans by the Pakistan Boxing Federation (PBF) on doping charges. They were stripped of their medals too. For Mehrullah especially, who was once the toast of the country being loaded with cash awards, it was a sad end to a promising career at the age of 27.
SUMAIRA ZAHOOR ONLY HAD HUMBLE AMBITIONS
The only woman in Pakistanís Olympic track and field team for Athens had ruled out targeting a medal and instead set herself the humble ambition of not finishing last. "I know the star-studded line-up in the 1500 meters leaves me nowhere in the medal race but for me the main thing is that I donít come last," Sumaira Zahoor told a news agency.
Pakistanís 45-member contingent for the Athens Games included two female athletes with 13-year-old Rubab Raza set to become the countryís first female swimmer to jump into an Olympic pool.
Before Sumaira, Shabana Akhtar became the first ever female athlete to represent Pakistan in an Olympics when she competed at Atlanta 1996. Shazia Hidayat featured in the Sydney Olympics four years later.
"Shabana and Shazia were established athletes and I am just four years into athletics but I would try to do my best and gain experience which would help me in the 2006 Asian Games in Qatar," Sumaira said. "Itís an honour to represent your country in the Olympics but I want this honour with grace so that I am not ashamed of myself," said the then 25-year-old.
The International Olympic Committee (IOC) allows member countries which do not qualify from lead-up events to send at least one male and female athlete to compete in various events at the Games. Sumaira, fellow male athlete Mohammad Sajid, swimmers Rubab and Mumtaz Ahmed and shooter Khurram Inam had thus entered through wild cards.
"Since our standard is far behind other countries, we canít qualify for the Olympics, so I am going there on invitation and would like to improve my personal record," said Sumaira.
A newspaper report said: "Her first participation at the international level was at the 2002 Asian Games in Busan, South Korea, where she finished the 1500 metres race with five runners behind her." That was, however, far from the truth. Sumaira actually ended ninth out of 10 runners, with a time of 4:41.57 minutes. Indiaís Sunita Rani took gold with a time of 4:06.03.
Sumaira won a silver medal in the SAF Games in Islamabad in 2004. "Winning a silver medal in the SAF Games with a Pakistan record of four minutes 31.41 seconds is my greatest achievement," said the Rawalpindi resident.
"You achieve something when you get competition and at the SAF Games I was pushed hard by an Indian athlete so I hope to better my record in Athens." She said she was a novice to Olympics but her desire to compete was enough for her.
Sumaira did finish 15th and last, with one runner not starting, in the 1500 metres at Athens. She ended with a poor time of 4:49.33 minutes, with the girl in front of her, Kyrgyzstanís Tatyana Borisova having finished the race almost 36 seconds before Sumaira!
Sajid was seventh out of eight in his 400 metres heat with a time of 47.45 seconds. Incidentally, this mark remained the athleteís personal best in his career. Both he and Vanuatuís Moses Kamut, who finished eighth and last, ran their seasonís best. Kamutís time was 48.14 seconds.
The two swimmers lasted just one round each. Rubab Raza, the teenaged female, finished her 50 metres freestyle heat in 30.10 seconds, in an event won by Netherlandsí Inge de Bruin in a time of 24.58 seconds. Mumtaz Ahmedís menís 100 metres freestyle competition was won by Pieter van den Hoogenband, also of the Netherlands, in a mere 48.17 seconds.
Skeet shooter Khurram Inam, who also participated at Sydney 2000, ended at a very poor 37th place out of 41 contestants. He had done much better four years ago, although even then he finished at 23rd place out of 49 marksmen.
OLYMPIC GAMES RETURN TO THEIR BIRTHPLACE
In 2004 the Olympic Games returned to Greece, the home of both the ancient Olympics and the first modern Olympics. For the first time ever a record 201 National Olympic Committees (NOCs) participated in the XXVIII (28th) Olympic Games. The overall tally for events on the programme was 301 -- one more than in Sydney 2000 -- in 28 sports.
Popularity in the Games soared to new heights as 3.9 billion people had access to the television coverage compared to 3.6 billion for Sydney. Womenís wrestling was included in the programme for the first time. Swimmer Michael Phelps won six gold medals and set a single-Games record with eight total medals.
Leontien Ziljaard-van Moorsel became the first female cyclist to earn four career gold medals and six total medals, while canoeist Birgit Fischer became the first athlete in any sport to win two medals in each of five Olympics.
Runner Hicham El Guerrouj of Morocco won both the 1500m and the 5000m, while on the womenís side Great Britainís Kelly Holmes triumphed in both the 800m and the 1500m. In team play, Argentina won the menís football tournament without giving up a goal, and the U.S. softball team won by outscoring their opponents 51-1.
A total of 10,625 athletes, comprising 4,329 women and 6,296 men, participated. Athens 2004 marked the first time since the 1896 Summer Olympics that all countries with a National Olympic Committee were in attendance.
Athens was chosen as the host city during the 106th IOC Session held in Lausanne in September 5, 1997, after surprisingly losing the bid to organise the 1996 Summer Olympics to Atlanta nearly seven years before, on September 18, 1990, during the 96th IOC Session in Tokyo.
The Games mascots were based on a clay model at the National Archaeological Museum. Since the 1968 Winter Olympics in Grenoble, France it has been the tradition to have a mascot for the games; for 2004, the official mascots were sister and brother, Athina and Phevos, named after Athena, the goddess of wisdom, strategy and war, and Phoebus, the god of light and music, respectively. They were inspired by the ancient daidala which were dolls that had religious links as well as being toys.
United States topped the medals table with a tally of 102, that comprised 36 gold, 39 silver and 27 bronze. China were second with 63 medals (32-17-14) and Russia third with a total of 92, including 27 gold, 27 silver and 38 bronze.
The other nations among the top ten were: Australia 49 (17-16-16), Japan 37 (16-9-12), Germany 49 (13-16-20), France 33 (11-9-13), Italy 32 (10-11-11), South Korea 30 (9-12-9) and Great Britain 30 (9-9-12). Hosts Greece claimed 16 medals -- six gold, six silver and four bronze.
THIS 14-PART SERIES OF ARTICLES has now ended. It was started on May 11, 2008 and covered all the 14 Olympic Games Pakistan have participated since their first at London in 1948. The series appeared in every subsequent issue of 'The News on Sundayí without a break
The writer is Group Editor Sports of 'The Newsí
gulhbhatti@hotmail.com
bhatti.gulhameed@gmail.com
PAKISTAN AT 2004 OLYMPIC GAMES: ALL RESULTS
ATHLETICS
400 metres: Heat 7 Mohammad Sajid 47.45sec 7th out of 8 (ranked 48th overall out of 63)
1500 metres (women): 1st round heat 3 Sumaira Zahoor 4:49.33min 15th out of 15
BOXING
Light Welterweight (64kg): Round of 32 Faisal Karim lost to Ionut Gheorghe (Romania) on points 26:11
Featherweight (57kg): Round of 32 Sohail Ahmed Baloch lost to Bekzod Khidirov (Uzbekistan) TKO
Lightweight (60kg): Round of 32 Asghar Ali Shah beat Volodymyr Kravets (Ukraine) on points 21:17, round of 16 lost to Mario Cesar Kindelan Mesa (Cuba) on points 24:9
Bantamweight (54kg): Round of 32 Mehrullah Lassi beat Aibek Abdymomunov (Kyrgyzstan) on points 36:22, round of 16 lost to Guillermo Rigondeaux Ortiz (Cuba) TKO
Middleweight (75kg): Round of 32 bye, round of 16 Ahmed Ali Khan lost to Gennadiy Golovkin (Kazakhstan) on points 31:10
HOCKEY
Preliminaries Group A: Pakistan lost to Germany 2-1 (half-time 2-0), beat Egypt 7-0 (h-t 5-0), beat Korea 3-0 (h-t 0-0), lost to Spain 4-0 (h-t 2-0), beat Great Britain 8-2 (h-t Pakistan 2-1). Pakistan finished third after Spain and Germany in Group A 5 played, 3 won, 2 lost, GF 19, GA 8, points 9. 5th to 8th places playoffs Pakistan beat India 3-0 (h-t 0-0). 5th and 6th place match Pakistan beat New Zealand 4-2 (h-t New Zealand 2-1). Pakistan finished 5th
SHOOTING
Skeet: Qualification round Khurram Inam score 114 joint 37th out of 41 didnít qualify for final
SWIMMING
100 metres freestyle: Heat 1 Mumtaz Ahmed 59.19sec 6th out of 7 (ranked 68th overall out of 72)
50 metres freestyle (women): Heat 3 Rubab Raza 30.10 5th out of 8 (ranked 59th overall out of 75)
PAKISTAN DID NOT WIN A MEDAL
olympics
India missing from Olympics hockey in centenary year as Pakistan look for glory
Chief selector Islahuddin has rated his team among the top four in the Olympics. 'The competition will be very close there and I believe that my team will be among the first four and if they do that it will be a big accomplishment on part of the teamí
By Gul Hameed Bhatti
At Beijing, the Olympic Games menís field hockey event turns 100 years old, after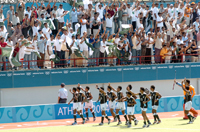 having made its first appearance at the fourth Olympiad staged at London in 1908. In the twenty subsequent events held, India have won the most gold medals -- eight, with Pakistan and Great Britain claiming three each, Germany and Netherlands picking up two each and New Zealand and the current defending champions Australia having won the title once each.
Of the other leading hockey nations of the world, like Spain and South Korea, no one else has as yet put its hands on an Olympic Games gold medal. Even India, who have dominated the Olympic scene with as many as 11 medals over the years, have not won anything since the Moscow event in 1980 where they struck gold for the last time.
But, horror of horrors, India are not even represented at Beijing 2008 as they failed to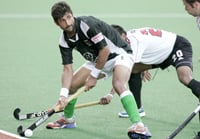 win the qualifying tournament held in Santiago, Chile, in March earlier this year. After both India and Great Britain had battered their rather weak opponents in the league round, it was Great Britain who beat India in the final by a 2-0 margin. For the first time in 80 years, India will not be featured in an Olympic Games hockey competition!
Pakistan broke Indiaís stranglehold on the hockey title when they finally won gold at Rome in 1960. They won three gold medals, at Mexico City in 1968 and at Los Angeles in 1984 they didnít even have India as their opponents in the final. At Melbourne 1956, Pakistan took silver as India beat them in the final; at Rome the result was the other way round, Pakistan winning by 1-0. At Tokyo 1964, India took gold again, beating Pakistan by a lone goal.
Since Barcelona 1992, where they took the bronze medal, Pakistan have gained no more medals in three successive Olympiads. At Atlanta 1996, they suffered a slump to end at sixth spot. At Sydney 2000, they made the semifinals but only managed the fourth position. At Athens 2004, they were down to the fifth place.
Australia took their first, and so far the only, gold medal at Athens four years ago. This after they had won three silver and three bronze in earlier competitions. They lost in the finals to Pakistan in Mexico City 1968, to New Zealand at Montreal 1976 and to Germany at Barcelona 1992. In 2004, they beat Netherlands 2-1 to win gold after their opponents had taken the title in the previous two consecutive Olympic Games.
Indiaís golden run started at Amsterdam in 1928, when they were still termed as British India. As an independent nation, their first hockey gold came at London 1948, but it was in fact their fourth successive triumph. India were champions a record six times in a row before Pakistan snatched away the gold medal from them at Rome in 1960.
Pakistan have made it to Beijing by the skin of their teeth. They are in because they had finished third at Asian Games hockey event at Doha, Qatar, in 2006. If silver medal winners China had not automatically qualified being hosts of the 2008 Games, Pakistan would not have gone to Beijing.
The twelve teams in the menís Olympic hockey tournament in 2008 qualified through a series of tournaments. China, as mentioned earlier, has been given an automatic entry as the Olympic host nation. Five continental championships were used to determine eight other qualifiers. Teams who did not qualify through these tournaments were invited to attend three Olympic qualification tournaments to determine the final three entrants.
South Korea qualified as champions of the 2006 Asian Games while South Africa have gained entry after winning the African Olympic Qualifier. Canada won the Pan American Games while Netherlands, Spain and Belgium qualified from the EuroHockey Nations Championship. Australia had won the Oceania Cup in September last year.
The remaining three teams joining in won the other three qualifying tournaments conducted. They are New Zealand, Great Britain and Germany.
Pakistan have been placed in Pool B of the hockey competition at the Beijing Olympic Games. Their campaign starts tomorrow (Monday, August 11) with a match against Great Britain. Of the more prominent hockey sides in the world, Pakistanís Olympic record against Britain is quite encouraging, six wins in nine matches, with 25 goals scored and a goal-difference of as much as 14.
But Pakistan must beat Great Britain, Canada and South Africa in their pool to take the full points if they intend to make the semifinals. Of the other two matches, they would be expected to beat at least one of either Australia or Netherlands to complete their ascent into the last-four.
Against Australia, Pakistan have won five of their eight Olympic hockey matches with three lost. They have scored 15 goals against Australiaís 16, so the defending champions should start with a sort of psychological edge. Overall, against Netherlands, Pakistan have won six and lost two of their 11 Olympic Games hockey encounters, with 29 goals scored for and 19 against. But Beijing 2008 could be hugely different.
When Pakistan face the Netherlands in their last Pool B match on August 19, it will be their 100th such encounter at the Olympic Games hockey tournaments. At the start of the Beijing Olympiad, of their 95 matches, Pakistan have won 65 and lost 19. Eleven games ended as drawn while Pakistan have netted 269 goals with 107 scored against them, for a goal difference of 162.
According to the latest International Hockey Federation (FIH) menís team rankings, Australia enter the Beijing competition as the world No. 1 closely followed by Germany. Netherlands are third in the list, Spain fourth and South Korea fifth.
Pakistan are at the number seven spot. The rest of the teams are placed as follows: Great Britain eighth, New Zealand 11th, Belgium 12th, South Africa 13th, Canada 15th and China 17th.
Nations which are currently placed in the FIH ranking higher than China, but havenít qualified for the 2008 Olympics, are Argentina at number six, India at nine, Japan at 10, Malaysia at 14 and France at the 16th spot.
ZEESHAN ASHRAF LEADING PAKISTAN AT BEIJING
Defenders Imran Warsi and Adnan Maqsood made a comeback to the national hockey team announced for the Beijing Olympics while three members of the Pakistan junior team are also a part of the 16-member squad. "Our endeavour was to form a combination having experience and youth in the ranks and the team announced for the grand event is capable of fetching glory," said President Pakistan Hockey Federation (PHF), Mir Zafarullah Khan Jamali, at a news conference in Lahore at the National Hockey Stadium after three-day trials.
Jamali alongwith chief selector Islahuddin Siddiqui and selector Colonel (retd) Mudassar Asghar watched the final dayís trials. Also present were Secretary PHF Mohammad Asif Bajwa and Senior Vice President Khalid Mahmood. Chief coach Khawaja Zakaudddin and coach Naveed Alam were also present.
Jamali sounded confident when asked about the teamís prospects in the Olympics saying, "It is my wish it should win the title but to be more realistic the Olympics is a very tough event with little difference left between the top and the lesser known teams."
Full-back Zeeshan Ashraf will lead the team while Mohammad Imran will be his deputy. The team comprises goalkeepers Salman Akbar and Nasir Ahmed, full-backs Zeeshan Ashraf, Mohammad Imran and Imran Warsi, half-backs Mohammad Javed, Mohammad Saqlain, Adnan Maqsood and Rana Asif and forwards Waqas Sharif, Waqas Akbar, Rehan Butt, Shakeel Abbasi, Abbas Haider, Mohammad Zubair and Shafqat Rasool.
Warsi has made a comeback after being dropped from the team for one year after the tour of Russia where the team won a four-nation tournament last July. Adnan was dropped after the Champions Trophy in 2007 in Malaysia where Pakistan finished fifth.
The three players coming from the junior team to the ultimate level of the game are Mohammad Javed, Mohammad Zubair and the captain at the Junior Asia Cup Shafqat Rasool.
The PHF Chief said the selection was based on performance of players in the past and present and only those players have been selected who really deserve to represent the team in the Olympics.
Answering a question, chief selector Islahuddin rated his team among the top four in the Olympics. "The competition will be very close there and I believe that my team will be among the first four and if they do that it will be a big accomplishment on part of the team," he added.
Jamali disclosed that former PHF secretary Khalid Mahmood, who is now the senior vice president of the PHF, would also accompany the team. Khalid was replaced by Olympian Asif Bajwa as Secretary recently following an order of the federal sports ministry.
The four other officials with the team are Khawaja Zakauddin (head coach), Naveed Alam (coach), Faiz-ur-Rehman (physio) and Nadeem Lodhi (video analyst).
Half-back Mohammad Saqlain, a former captain, is likely to make his first appearance in the Olympics Games in a decade-long career. Earlier, the seasoned campaigner -- a strong candidate for the Olympics squad in 2000 and 2004 -- could not get his place due to various reasons.
Saqlainís omission was a surprising one in the year 2000 when PHF chief Akhtar Rasool was replaced by Arif Ali Abbasi and the temperamental player was omitted. In the next edition in 2004, Saqlain was axed for hitting one of his teammates which angered the then coach Roelant Oltmans.
'PAKISTAN CAN REACH THE VICTORY STANDí
The Pakistan hockey teamís captain Zeeshan Ashraf, who had been named captain for the tour of China earlier, then went on to lead the team at Sultan Azlan Shah Cup event and the long-drawn tour of Europe later on. He has said his team would go into the Beijing Olympics with the aim to win the title.
He said fitness problems of the players have been sorted out. "The recent tour to Europe was very useful as it helped the national team prepare well for the mega sporting event," he said. He also said the players were working hard on their fitness level and weaknesses were noted during the recent tours.
Zeeshan believed that Salman Akbar was the best goalkeeper available in the country who was passing through a rough patch. He hoped Salman would soon regain his form and fitness. Zeeshan further said the teamís fitness level was so high as the players appeared to play the full 70 minutes at the same pace.
Zeeshan is thus hopeful about his team making it to the podium in the Beijing Olympic Games in spite of it being placed in a tough pool alongside the Netherlands, Australia, Great Britain, South Africa and Canada.
Zeeshan, also the flag carrier of the Pakistani contingent at the Games, told a daily newspaper: "We have some tough opponents in our pool such as Australia and the Netherlands and should also not underestimate Great Britain. It will indeed be quite challenging for us to reach the top."
When asked about the presence of any penalty corner specialist in the side who could be groomed into another Sohail Abbas, Zeeshan said: "We donít have a player of Sohailís calibre in our ranks, but in Mohammad Imran we have a striker who has the ability to turn the game in favour of Pakistan."
Including Zeeshan himself, four other players also represented Pakistan at the Athens Olympiad in 2004. They are Salman Akbar, Adnan Maqsood, Shakeel Abbasi and Rehan Butt. Salman and Rehan have both captained Pakistan teams in the recent past.
Speaking about the strengths of the current hockey squad, Zeeshan said: "We are participating in the Olympics with a strong side and it is a good combination of senior and junior players."
Among the junior players accompanying the squad, Shafqat Rasool and Mohammad Zubair stand out with their potential to excel at the top level.
PHF chief Jamali has announced cash incentives for the hockey players: "The federation is offering good cash incentives to the team for the Olympic Games. Besides that, I would like to announce $500 for each player as they depart for the Olympic Games. Around 160 million Pakistanis have medal hopes with the hockey team and I wish them good luck," Jamali concluded.
AUSTRALIA 'MISSINGí INDIA AS THEY LOOK FOR GOLD
Reigning Olympic champions Australia are disappointed not to be able to test their mettle against eight-times hockey gold medallists India in Beijing. Hockey celebrates its Olympic centenary at the Games but, for the first time, India will not be at the event after they lost to Britain in the final of a qualifying tournament in Chile in March.
Indiaís absence is already being felt by Australiaís captain Bevan George. "Itís disappointing that they are not going to be there," the defender said. "I was looking forward to playing them. But I am sure they will be back at the next Games."
Australia, who won their first hockey gold four years ago, start as favourites after a remarkable year in which they won a record-equalling ninth Champions Trophy in June to leapfrog Germany to the top of the rankings.
The Kookaburras followed that up with a 2-0 victory in a three-match series against South Korea at home last month to lend the finishing touches to their preparations. "We are feeling good... the lead-up has been really good," George told Reuters.
"Itís very sad that they (hockey team) are not here," Randhir Singh, secretary-general of Indiaís Olympic association, told Reuters. Indiaís decline coincided with the gameís switch to artificial turf with the emphasis shifting to power, speed and accuracy rather than deft stickwork.
India finished seventh in the previous two Olympics and 11th at the last World Cup, the downturn blamed on the countryís hockey federation, suspended on corruption charges.
"They have some terrific young players and I am sure they will work their way back," George said.
In highlighting Indiaís golden age, the part of Pakistan in shoring up hockeyís majesty and sophistication in 1960 cannot be underestimated. But the euphoria has now evaporated and Pakistan is struggling to retain its identity.
The European hegemony emerged in 1972 when Germany claimed the gold at Munich in a tempestuous final against Pakistan. Slowly and inexorably, the balance shifted with the Netherlands and Germany surfacing as a powerhouse followed closely by Australia, the current champions.
It is against this backdrop that one should endeavour to evaluate the emerging power alignment at Beijing. Will the Aussies be on top of the podium again? Teamed with the former champion and the finalist at Athens, the Netherlands, in Pool B, Barry Dancer and his Aussie team will have to beat off a challenge.
World champion Germany, and Spain constitute the force in Pool A, with New Zealand and Korea forming an unpredictable quotient. Yet to strike gold after 1992 in Barcelona, Germany had to go through the qualifier in Japan.
No team mirrors the excellence of the coach like Spain. The aura of Maurits Hendriks is all over the Spanish squad that always basks in the incandescence of strikers Pablo Amat, Eduard Tabau and Santi Freixa. Spain is still chasing a golden dream after two silvers, in 1980 and 1996.
If consistency has been the virtue with New Zealand, it is the lack of it that makes South Korea unreliable. The Aussie coach, Adam Commens, who coaches Belgium, is pragmatic enough to estimate an eighth spot for his team.
Kim Ryul, the South Korean coach has given China the inspiration but the expected podium finish may be a mirage.
Germany defends the title in the womenís section which features the three times champion Australia, and the one-time winner the Netherlands. The dream of Argentina, silver medallists in the last two editions, may well become true in Beijing.
The womenís event comprises the following teams: Pool A -- The Netherlands (1), Australia (4), China (6), Spain (7), Korea (10), South Africa (12); Pool B -- Argentina (2), Germany (3), Japan (5), New Zealand (8), Great Britain (9) and USA (11).
A LITTLE MOMENT OF HISTORY
At the 1908 Summer Olympics, a field hockey tournament was contested for the first time. Six teams entered from three states. The United Kingdom of Great Britain and Ireland was represented by a team from each of the four home nations: England, Ireland, Scotland and Wales.
Germany sent a championship club team while France sent a team composed of players from three different clubs. England won the gold medal, Ireland the silver, and Scotland and Wales the bronze medals. There was no match to decide third and fourth place.
WHERE THE MEDALS WENT: India (11 medals) 8 gold, 1 silver, 2 bronze. Pakistan (8) 3 gold, 3 silver, 2 bronze. Great Britain (9) 3 gold, 2 silver, 4 bronze. Netherlands (8) 2 gold, 3 silver, 3 bronze. Germany (8) 2 gold, 3 silver, 3 bronze. Australia (7) 1 gold, 3 silver, 3 bronze. New Zealand (1) 1 gold. Spain (3) 2 silver, 1 bronze. Denmark (1) 1 silver. South Korea (1) 1 silver. Japan (1) 1 silver. Belgium (1) 1 bronze. Soviet Union (1) 1 bronze. USA (1) 1 bronze. At London 1908, two bronze medals were awarded -- to Great Britain (Scotland) and Great Britain (Wales)
FOURTH PLACE FINISHES: Pakistan 3 (1948, 1952, 2000). Netherlands 3 (1972, 1976, 1992). France 2 (1920, 1936). Great Britain 2 (1956, 1960). Spain 2 (1964, 2004). Germany 2 (1968, 1996). Australia 2 (1984, 1988). Belgium 1 (1928). Poland 1 (1980)
PAKISTANíS PERFORMANCE: Apart from their eight medals performances, Pakistan finished 4th in 1948, 1952 and 2000, 5th in 1988 and 2004 and 6th in 1996. The country did not take part in the Moscow Olympic Games in 1980 being part of a US-led boycott
OLYMPIC GAMES BEIJING 2008
PAKISTAN MENíS FIELD HOCKEY SCHEDULE: POOL B
Day Time (PST) Match Venue
August 11 8:30-10.00am Preliminaries Pakistan v Great Britain Pitch A
August 13 4.00-5.30pm Preliminaries Canada v Pakistan Pitch B
August 15 4.30-6.00pm Preliminaries Pakistan v Australia Pitch A
August 17 4.00-5.30pm Preliminaries Pakistan v South Africa Pitch B
August 19 6.30-8.00am Preliminaries Netherlands v Pakistan Pitch A
August 21 6.30-8.30am Classification 9th/10th 5th Pool A v 5th Pool B Pitch A
August 21 9.00-11.00am Classification 7th/8th 4th Pool A v 4th Pool B Pitch A
August 21 4.00-6.00pm Semifinal 1 1st Pool B v 2nd Pool A Pitch A
August 21 6.30-8.30pm Semifinal 2 1st Pool A v 2nd Pool B Pitch A
August 23 6.30-8.30am Classification 11th/12th 6th Pool A v 6th Pool B Pitch A
August 23 9.00-11.00am Classification 5th/6th 3rd Pool A v 3rd Pool B Pitch A
August 23 4.00-6.00pm Bronze Medal Match Loser of B1 v A2 v Loser of A1 v B2 Pitch A
August 23 6.30-8.30pm Gold Medal Match Winner of B1 v A2 v Winner of A1 v B2 Pitch A
August 23 8.30-9.00pm Medal Ceremony
Note: All matches will be played on two grounds -- either on Pitch A or B -- at the Olympic Green Hockey Stadium in Beijing
The six teams in Pool A are hosts China, Germany, South Korea, New Zealand, Spain and Belgium
OLYMPIC GAMES MENíS FIELD HOCKEY
MEDAL WINNERS 1908-2004
Olympic Games GOLD SILVER BRONZE
1896 Athens Hockey event not held
1900 Paris Hockey event not held
1904 St Louis Hockey event not held
1908 London Great Britain (England) Great Britain Great Britain
(Ireland) (Scotland)
Great Britain (Wales)
1912 Stockholm Hockey event not held
1916 Berlin Olympics cancelled due to WW I
1920 Antwerp Great Britain Denmark Belgium
1924 Paris Hockey event not held
1928 Amsterdam India Netherlands Germany
1932 Los Angeles India Japan USA
1936 Berlin India Germany Netherlands
1940 Tokyo/Helsinki Olympics cancelled due to WW II
1944 London Olympics cancelled due to WW II
1948 London India Great Britain Netherlands
1952 Helsinki India Netherlands Great Britain
1956 Melbourne India Pakistan (United)
Germany
1960 Rome Pakistan India Spain
1964 Tokyo India Pakistan Australia
1968 Mexico Pakistan Australia India
1972 Munich West Germany Pakistan India
1976 Montreal New Zealand Australia Pakistan
1980 Moscow India Spain Soviet Union
1984 Los Angeles Pakistan West Germany Great Britain
1988 Seoul Great Britain West Germany Netherlands
1992 Barcelona Germany Australia Pakistan
1996 Atlanta Netherlands Spain Australia
2000 Sydney Netherlands South Korea Australia
2004 Athens Australia Netherlands Germany
Note: The Olympic Games were not held in 1916 due to World War I and in the years 1940 and 1944 because of World War II. Pakistan took part in the Olympic Games menís field hockey event for the first time at London 1948