Much has been said about Coke Studio. Perhaps too much. Then again, it remains the most talked about and influential musical entity to have sustained itself through trying and testing times, evolving each year.
In a month flooded with reports of airplane crash and crippling and devastating floods, Coke Studio breathes new life into live, connecting people, bringing joy in seemingly dense surroundings.

As the third season comes to a close, Instep takes a look at the five most groundbreaking, innovative, important, influential and gobsmacking tunes to have come out of the Coke Studio Sessions... so far.
1. 'Allah Hoo'
Ali Zafar and Saeen Tufail Ahmed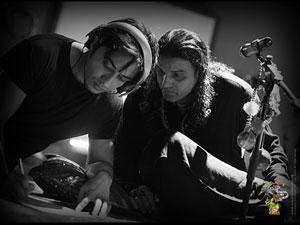 The haunting undertones of 'Dastaan-e-Ishq', the delight of the celebratory 'Yaar Dhadee', or the heartwrenching ballad-esque charm of 'Nahin Ray Nahin' can't be ignored. Nor can the beats and rhythm of 'Channo' or 'Rangeen'.

In 2008, before Tere Bin Laden elevated Ali Zafar to movie star and material and amidst the playfulness of Ali Zafar's blend of pop ditties and an image that comes with its set of limitations, plastic pop and what not, Coke Studio came calling.

By now, the songs are irreverent to music junkies. But the moment that changed it for Ali, his fans and the media happened with Saeen Tufail. It was a groundbreaking moment for Ali Zafar, whose raw talent hit like a lightning rod. It paved for his stint on season two and the beautiful melodies that followed. But most importantly, it broke Ali Zafar away from just pop-rock and helped in creating a balance between contemporary and the earthy folk.
2. 'Aik Alif'
Noori and Saeen Zahoor
Saeen Zahoor, a man of the shrines, came into our consciousness in 2006 with Khuda Kay Liye's 'Allah Hoo'. In 2009, Saaen Zahoor joined hands with Noori, who were opening a new chapter for themselves. The timing couldn't have been better.

One had never seen Noori in such a light before. It was Noori-Saaen working together alongside Rohail Hyatt and the house band which led to 'Aik Alif', the song that went onto become the anthem of 2009.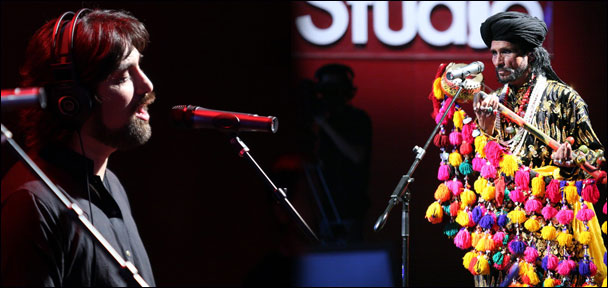 The response was overwhelming. Noori couldn't be written off just yet. It was a new beginning of sorts for the band that is nowhere near slowing down with news of a new record in the near horizon.

Saeen Zahoor isn't just a voice of the masses. He has penetrated through the masses and the classes with poise, charm and purity.

Ultimately, one cannot deny the soothing strains of Saeen Zahoor 'Toomba' or Noori's genius on 'Saari Raat Jaga', the instrument of Saagar Veena and Noori's heartwarming, sonorous rendition of Hamid Ali Bela's 'Hor Vi Neevan Ho' but 'Aik Alif' led to the evolution. As fans overlap and audiences merge, the power of 'Aik Alif' weaves its magic around even today. It's success is a sign of encouragement, one that Noori followed without missing a beat.
3. 'Paimona'
Zeb and Haniya featuring
Sadiq Sameer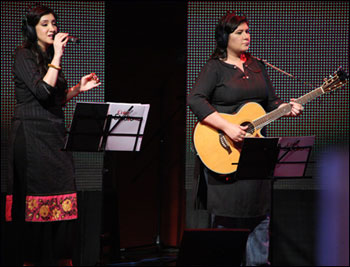 Just one-video old Zeb and Haniya arrived as the only female act on the second season of Coke Studio. To say that this show has helped this act attract a more mainstream audience wouldn't be unfair.

Zeb and Haniya's talent, their bluesy, earthy acoustic pop numbers, had shortly turned them into an intriguing act for a long time but for a niche market. Coke Studio helped elevating them on a national level.
The girls went to New York this year to perform at the first New York Sufi Music Festival. Before this they performed at Kuala Lumpur and Paris.

On Coke Studio II and III, Zeb and Haniya have upped their game and they are impressive each year. Whether it's the beautiful 'Bibi Sanam Janam' or the arresting 'Chal Diye', Zeb and Haniya continued to charm their way into our consciousness.

But it was 'Paimona' that turned hearts and minds. With Sadiq Sameer on rubab, the girls performed a rendition of 'Paimona', a track that has its roots in the verses of Omar Khayyam, the language of Kabul and the scent of Peshawar.

4. 'Alif Allah'
Arif Lohar and Meesha Shafi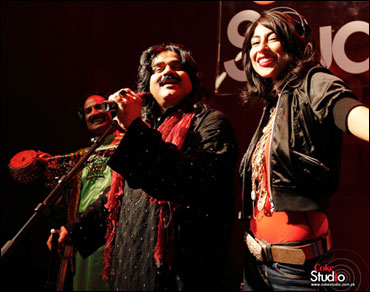 It is the most unlikely collaboration if there ever was. Arif Lohar, a Lollywood star, a singer of the masses, colourful, vibrant and mighty even as he travels around the world taking his father Alam Lohar's name forward as the son of the soil.

Meesha, on the other hand, a fashion model and a singer whose full potential was previoulsy not exposed. With Overload's lead singer, Pichal Pairee, Meesha's talent became obvious. But it wasn't fully explored on the record, even as Meesha dazzled on certain numbers.
Together, the two stars, from two different worlds, catering to different audiences, joined hands, bridging the divide between each other's audience.

Listening to Arif Lohar became cool. Meesha Shafi, the haunting singer, had arrived.
The platform was Coke Studio and the song, the inimitable and groovy, 'Alif Allah Chambay Di Booti'. For Meesha, the success was unprecedented. Her follow-up 'Chori Chori' (an old number by Reshma) hasn't gone unnoticed. And neither can one take away from the pure metallic folk frenzy of Arif Lohar's 'Mirza Sahibaan' but it is 'Alif Allah' that has paved path. The intrigue in both stars has risen dramatically. And it will continue to rise because what they showcased was, in its entity, raw talent and vigour and its magic continues to spread.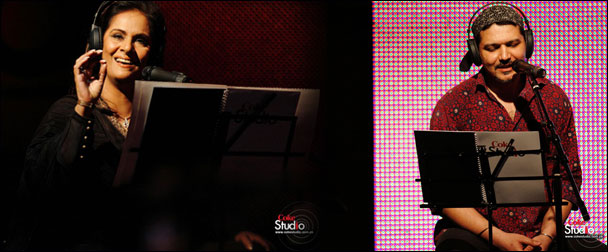 5. 'Mori Araj Suno'
Tina Sani and Arieb Azhar
Tina Sani returned to a recording studio after sixteen years and it was well worth the wait. As she brings ancient (and pertinent) poetry back to us with her classical singing, it is blissful. Tina Sani is a giant, one whose shows pack halls even today. And the inclusion of Arieb Azhar was a stroke of genius. Arieb remains one of the most underrated musicians in Pakistan. His stint on Coke Studio last year was absolutely brilliant. And he has left an imprint with his single, 'Na Raindee Hai' which debuted earlier on the show. But it's the combination of his reading and Tina's soaring vocals that make 'Mori Araj Suno' such a delight.