65 out of 65
We started looking for 65 achievements and we got stuck. The images, the facts, the landmarks, the lives, were all negatively inclined. This is how we are trained to think about us. We persisted. We started finding them, remembering them, counting them. From five to ten to 34 to 56 to 65; we could even go on. But we put a stop at that. This August 14, we decided to pick 65 achievements because Pakistan turns 65 this year. Here are sixty-five reasons to celebrate our
Independence Day.
(In no particular order...)
We started looking for 65 achievements and we got stuck. The images, the facts, the landmarks, the lives, were all negatively inclined. This is how we are trained to think about us. We persisted. We started finding them, remembering them, counting them. From five to ten to 34 to 56 to 65; we could even go on. But we put a stop at that. This August 14, we decided to pick 65 achievements because Pakistan turns 65 this year. Here are sixty-five reasons to celebrate our
Independence Day.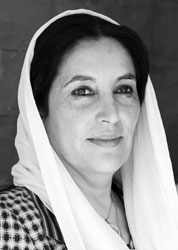 (In no particular order...)
1 Squash Jehangir Khan and Jansher Khan are legends of squash and have won several World Squash Championships and other international tournaments. Pakistan has won the Squash World Open 17 times and British Open 12 times — the highest by any country. Carla Khan is Pakistan's most successful sports woman, having won five titles in her career. Her highest ranking was 21st. Carla's first tournament was at the British Open in 1999.
2 Cricket One of the most popular games of the subcontinent, cricket is also the most widely played sport in our streets or grounds. The laurels that make us proud are international events like winning the Cricket World Cup 1992 against England by 22 runs and the 8-wicket win versus Sri Lanka taking the ICC World T20, 2009. The national team has also been a runner-up in the Cricket World Cup 1999 and the ICC World T20, 2007. Alongside Australia, Pakistan is the other team to have registered over 400 ODI victories. Pakistan's Under 19 team also won the World Cup in 2004 and 2006. In 2009, Imran Khan was named ICC Cricket Hall of Fame. Since 1996, Shahid Afridi holds the record of the fastest ODI century, a 37-ball 100 against Sri Lanka. Afridi also holds the most sixes in career world record with a tally of 298 6's in the span of 15 years. In 1997 Saeed Anwar's 194 runs against India held the record of most runs by a batsman for 11 years, until Sachin Tendulkar broke that record in 2010. Wasim Akram at the time of retirement had the most wickets in career record with 502 wickets followed by Waqar Younis with 416 in ODIs. Muhammad Yousuf is best known for his achievement in 2006 when he broke the world record for most Test runs in a single calendar year. In the Women's cricket Kiran Baluch holds the current record with her 242 runs which is the highest score in a women's test match.
3 The Green Shirts won home 4 golds in Hockey World Cup — in 1971, '78, '82 and '94.
4 Yatching & Sailing Pakistan's history of sailing is a rich haul of eight gold medals in Asian Games and Asian Championships. Byram Dinshawji Avari represented Pakistan at the 1978 Asian Games in Bangkok, and again at the 1982 Asian Games in New Delhi. He also won a silver medal at the Enterprise World Championship held in Canada in 1978. In 2004, Mohammad Tanveer of Pakistan won silver medal in Mistral Asian Championship held in Bombay. Shazli Tahir won silver and Junaid Ahmed won bronze medal in first CAS International Sailing Championship in April 2008.
5 Boxing Pakistan has won medals at the Olympic and Commonwealth Games. Haider Ali won gold at the 2002 Commonwealth Games as a Featherweight. Umar Khan captain of the Under-19 team, has won 13 gold and 10 silver medals at international level.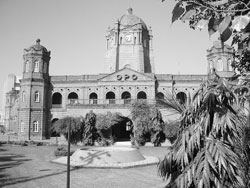 6 Mountaineering Hassan Sadpara is the first Pakistani to have climbed six eight-thousanders including the world's highest peak Everest besides K2, Gasherbrum I, Gasherbrum II, Nanga Parbat and Broad Peak. Nazir Sabir has also climbed Mount Everest and four of the five 8000m peaks in Pakistan, including K2 also known as Chogori in 1981, Gasherbrum II and Broad Peak 8050m in 1982, Gasherbrum I in 1992 and he became the first from Pakistan to have climbed.
7 Shandur Polo Tournament Shandur Polo Tournament, played at the world's highest polo ground every year, is one of the biggest tourist draws to Chitral and Gilgit. Prominent players include — Murad Ismail, Raja Sami Ullah, Raza Muhammad Ali Khan Bangash, and Hissam Ali Haider. Raza Bangash is Pakistan's No 1 Polo Player since June 2009 Playing for President's Body Guard Team.
8 Snooker championship At the international level, Mohammed Yousuf was the 1994 IBSF World Snooker Champion and the 2006 IBSF World Masters Champion. Shoukat Ali is Pakistan number one player and an Asian Games Gold medalist.
9 Wrestling Gama Pehalwan was an undefeated World Wrestling Champion from Pakistan. Gama Pahalwan's nephew Bholu Pahalwan also represented Pakistan in wrestling. Wrestling has seen Pakistan win medals at international games, such as Muhammed Akhtar, a 3-time gold medalist in 2007.
10 Tennis Recently, Aisam-ul-Haq created history in Pakistani tennis when he reached the finals of 2010 US Open Men's Doubles and 2010 US Open Mixed Doubles. Khawaja Saeed Hai was the first Pakistani to reach a Grand Slam tournament. Haroon Rahim was the winner of a number of ATP Singles and Doubles titles.
11Movement against Ayub Khan The Democratic Students Federation, established in Karachi during the 1950s, played a major part in forcing the dictator Ayub Khan to resign from office. What initially started out as a movement to establish a university in Karachi soon transformed into a radical left-centered movement that heavily opposed Ayub Khan's rule. The movement brought personalities like Dr. Mohammad Sarwar, Dr. Syed Haroon Ahmed, Dr. Adib-ul-Hasan Rizvi, Dr. Jaffar Naqvi, Mohammad Kazim, Abid Hasan Minto, Sher Afzal Malik, Husain Naqi, Johar Husain, Fatehyab Ali Khan and Meraj Mohammad Khan, to name a few to the limelight.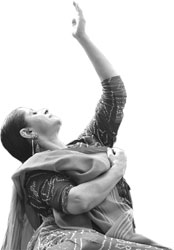 12 Benazir Bhutto became the first Muslim woman prime minister in 1988.
13 Islamic Summit Conference The second Islamic summit conference took place on February 22, 1974 in Lahore where delegates from 37 Islamic countries gathered to discuss different issues faced by the Muslims around the globe. Many issues were passionately debated on specially the Palestinian question. This was an initiative of Zulfikar Ali Bhutto, then Prime Minister of Pakistan. In its memory an Islamic summit minar has been erected near the Charing Cross, Mall Road, Lahore.
14 NFC award Article 160(1) of the 1973 Constitution constitutes the National Finance Commission Award. The Award was introduced in the aftermath of the 1971 during which East Pakistan went on to become Bangladesh. Financial Resources are equally split between all provinces to ensure adequate redistribution of wealth, which wasn't practiced prior to 1971. The award redistributes revenue gathered from income tax, general sales tax, wealth tax, taxes gathered from capital gain and custom duties.
15 1973 Constitution The 1973 Constitution was the first consensus constitution in Pakistan. The 1973 constitution consisted of a preamable, 280 articles and 6 schedules. Mahmud Ali Kasuri- the Elected Chairman of the Committee drafted the constitution. The constitution is also described as an adaptation of the British House system, where in Pakistan's case the parliament was divided into two houses. The Upper House is known as the Senate while the lower is known as the National Assembly. The National Assembly approved this constitution on April 10, 1973 while it was formally adopted on August 14, 1973.
16 Indus Waters Treaty Jawaharlal Nehru, the Prime Minister of India and Field Marshall Ayub Khan, the President of Pakistan signed the Indus Waters Treaty in Karachi on September 19, 1962, with the World Bank serving as the prime arbitrator of the Treaty. The Treaty as described by various analysts and historians remains as the basis of the sustenance of Pakistan's Agro- Based Economy. The provisions of the Treaty give India control of the Eastern Rivers, up till the point they enter Pakistan, while Pakistan exercises full control over the Western Rivers comprising Sutlej, Ravi and Beas.
17 Tarbela Dam Tarbela Dam, built in 1974, is the largest earth and rock filled dam in the world. In terms of structural volume, it's the second largest. It is located at the Indus River in Haripur District, Khyber-Pakhtunkhwa. The primary function of the Tarbela project is to regulate the water flow for the benefit of irrigation. A secondary function is the generation of electric power. Incidental benefits include limited flood control, commercial fishing and tourism.
18 Beaconhouse School System Founded by Nasreen Kasuri in 1975, the Beaconhouse School System is the largest private schooling network with 145 branches locally 35 abroad, primarily in the Far East and the Middle East. They are currently teaching above 34,000 students and expanding their domain to make other associated schools and colleges such as The Educators and Beaconhouse National University, Lahore.
19 Debating Parliamentary Debates is one activity which is prevalent in all big cities of Pakistan. Some of the first institutions to introduce debating are Aitchison College, KGS, and GCU and eversince there has been an expanding debating circuit. With the formation of The Debating Society of Pakistan which super wises the All Pakistan Sonnu Rehman Under 17 and Raziuddin Sheikh Under 19 Nationals Every year the DSP selects the best speakers, forming a team that goes and competes on an international platform in the World's Schools Debating Championship. Team Pakistan has been in the finals twice in the 90's and some of our speakers have ranked in the top ten best in the world such as Shehryar Sheikh and Anser Aftab.
20 Arfa Karim Randhawa Arfa Karim was the world's youngest Microsoft Certified Professional up until 2008, earning the title at the age of nine. The Arfa Technology Park in Lahore is named in her honour.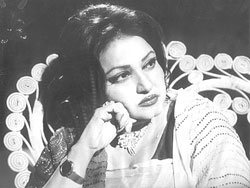 21 Dr Abdus Salam won Nobel Prize in Physics (1979).
22 NCA & Indus Valley The Mayo School of Arts in Lahore came about in the late 1800's in order to honour the late viceroy in British India, Lord Mayo. In 1958 it was transformed to the National College of Arts (NCA), which is recognised as the most prestigious art university, focusing primarily on fine arts, architecture and design. Indus Valley School of Arts in Karachi was set up by some of the alumni of NCA.
23 Sports and surgical goods of Sialkot London 2012, Olympic soccer games, or some FIFA tournament would give any Pakistani enough reason to be overjoyed and overwhelmed with excitement. Not because Pakistan is amongst the two teams vying for success in the game, but because the most integral part of the sport, the ball, has come from our very own Sialkot. With the highest per capita income in Pakistan, the fourth largest economic hub in Punjab, Pakistan's second largest source of foreign exchange earnings (through its exports and remittances from the overseas manpower) Sialkot is one of the most urban and industrialised cities of the country. The city is the world's largest producer of hand-sewn footballs, with local factories manufacturing roughly 70per cent of the world production. Dental instruments and surgical instruments and other export-oriented goods are also produced in the city. Sialkot International Airport (with the longest runway in Pakistan) is also the first-ever private-sector airport of Pakistan managed by the Sialkot International Airport Limited (SIAL) consortium.
24 Telecom Industry The Telecom industry, one of the leading sectors of Pakistan, has diversified and had a widespread impact on the economy through direct and indirect channels for the past one decade. From the CEOs of a company to the janitor, almost everyone in Pakistan owns a mobile phone these days. Cellular mobile sector shares 67 per cent of the total telecom revenues, whereas fixed line services share is 26 per cent of total revenue generation of telecom sector. Revenues of telecom sector reached all time high in the year 2011 with Rs. 363 billion, showing 5.4 per cent increase as compared to previous year. Also, during this time, a 7 per cent growth was seen in the contribution to the national exchequer of the country.
25 Textile Industry of Faisalabad The old Lyallpur or today's Faisalabad is the third largest metropolis of the nation. It has been one of Pakistan's major industrial cities and thus is sometimes even referred to as the 'Manchester of Pakistan'. Approximately 70 per cent of the textile exports of Pakistan originate from Faisalabad. Indeed, it is the second largest revenue generating city in the country.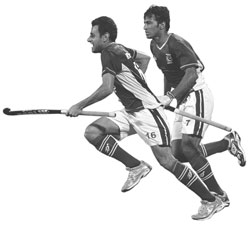 26 Early press In 1947, infant Pakistan's infant press comprised of major Muslim-owned newspapers namely the Pakistan Times, Imroze, Dawn, the Civil and Military Gazette, Jang and Anjam. Pakistan's early press was dominated by these select few newspapers, which actively criticized Pakistan's government and politicians, actively propagating the Freedom of the Press and Speech. Times Magazine declared Pakistan Times the best edited newspaper of the 1950s. Pakistan's early press actively criticized Field Marshal Ayub Khan's dictatorial regime which led to the press being muzzled in 1958 as it was taken into direct control by Ayub Khan's government.
27 Sindhi press Sindhi press became part of mainstream cinema during the late 1960s, with the establishment of the Daily Ibrat and Kawish. With the Daily Ibrat and Kawish serving as the most widely distributed Sindhi Language papers of Pakistan, both newspapers cover all areas from sports to politics, and entertainment to the economy; both papers cover all aspects of the news. Furthermore, the Sindhi press isn't just limited to print media; the Kawish group went on to establish KTN, which serves as the first television channel aired in the Sindhi language. Both these groups have outreach not just in Sindh, but their subscribers are spread throughout Pakistan as well abroad.
28 Private news television As cable television replaced dish television during the early 2000s, the phenomenon of private television channels hit Pakistan in 2002 with the Geo Network being the first private Pakistani channel. Various other channels followed suit. These included the ARY Network, Aaj TV, Hum TV to name a few. Private News channels enjoy unprecedented freedom, as they actively voice criticism against various governments in office. Private channels revolutionized the concept of a single state-run channel as they delivered news and revolutionized the concept of entertainment through dramas and various other sitcoms.
29 Karakoram Highway The Karakoram Highway is the highest paved international road in the world. It connects China and Pakistan across the Karakoram range through the Khunjerab pass. It is sometimes even referred as the 'ninth wonder of the world' due to its high elevation. It was blasted and bulldozed through an intractable landscape of raging rivers, deep ravines and precipitous peaks in the 1960s and 1970s.Unfortunately 801 Pakistani and 200 Chinese workers lost their lives in the unbearable conditions during the construction. No doubt it is a 1200 km marvel of engineering and serves as a magnet for adventure seekers and tourist.
30 Islamabad Situated against the backdrop of the Margalla Hills at the northern end of the Potohar plateau, Islamabad is the first planned city of Pakistan. A Greek firm Doxiadis Associates devised a master plan based on the grid system. The city is divided into eight basic zones: administrative, diplomatic enclave, residential areas, educational sectors, industrial sectors, commercial areas, and rural and green areas. Compared to the other big cities in the country, Islamabad's climate is healthier and less polluted, with plentiful water resources and greenery. It is considered modern with wide roads and avenues, elegant public buildings, bazaars and markets.
31 Food streets For food enthusiasts, the metropolitan cities of Pakistan have streets specifically devoted for eating out. The first one was the Gawalmandi Food Street in Lahore but unfortunately it was closed. Now, the Fort Street located behind Badshahi Mosque near Roshnai Gate serves as the new food street. Islamabad has opened up two streets, one is the Melody Food Street and the other one is the Blue Area Street. Port Grand is a delight for the people of Karachi along with the Burns Food Street and Boat Basin Food Street which are famous for traditional food offerings. In Peshawar too there is a food street named as Ghanta Ghar.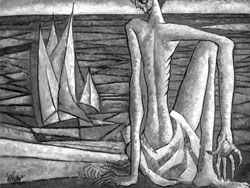 32 Ajoka Established in 1983 as a movement against the oppressive military regime of General Ziaul Haq, with its strict censorship codes, Ajoka is the only theatre group in the country to have survived over the decades whereas most other groups disintegrated and vanished into oblivion. Ajoka continues to perform meaningful plays that have a strong political message/content, such as Jaloos, Takay Da Tamasha, Bullah and Marea Hoya Kutta. It has taken its shows abroad, too, and won many international awards. Ajoka is also the pioneer in holding Punj Pani Festival, an annual affair that brings together the theatrical talent from the two neighbouring Punjabs — of India and Pakistan — at a single platform in Lahore.
33 Rafi Peer World Performing Arts Festivals Rafi Peer Theatre Workshop (RPTW) has the sole credit of keeping the art of puppetry alive and also showcasing the world's talents in country music, classical dance and experimental theatre at their annual performing arts festivals that, started in 1992, grew bigger and bigger with each passing year, till an incident of terrorism coupled with numerous threats forced them to wrap up.
34 PTV drama The legends attached to PTV's Urdu drama have it that serials like 1977's Waaris and 1986's Tanhaiyyan created such a frenzy that the entire nation would be glued to their TV screens on the days these plays would go on air, leaving the streets deserted and forcing businesses to close. Pakistan Television's plays found a solid fan base across the border also and a lot of our writers (Hasina Moin, in particular) and actors (Marina Khan, Sajid Hasan) were invited to work in India by Star TV. Most recently, Sony TV's Kuch Toh Loag Kahenge is a valentine to the 87's cult Dhoop Kinare.
35 Sharmeen Obaid Chinoy won an Oscar for her hard-hitting documentary, Saving Face, in 2012.
36 Kathak exponent Naheed Siddiqui
37 NAPA Where PTV and Alhamra's training units didn't quite deliver, enter National Academy of Performing Arts (alias NAPA), in the year 2005. Under the presidentship of Mr Zia Mohyeddin, the eminent faculty of NAPA comprises a highly educated and qualified team of academics and experts such as Dr Enwar Sajjad, Talat Hussain and Rahat Kazmi. The curriculum combines comprehensive courses and workshops in Theatre Arts and Music.
38 Radio drama Radio would qualify as the ape in Darwin's theory of evolution, if compared with the progress in the world of media. Just two to three generations ago, families crowded around a box like device, feasting their ears with the most 'in' piece of radio drama as their favourite pastime. In 1957, Radio Pakistan's drama was touching its pinnacle. From the cult Bachon Ki Dunya, which was broadcast live and moderated by the late Abdul Majid early Sunday mornings, to serious programmes like the evergreen Studio Number Nau, broadcast every Saturday night at 9pm, Radio Pakistan was the staple diet for the common people. Lahore was the first place to have a radio station, in 1928, followed by one in Peshawar. The credit for any advancement in drama today ought to be attributed to literary giants like Imtiaz Ali Taj, Shaukat Thanvi, Ashfaq Ahmed and Rafi Peerzada, among others.
39 All Pakistan Music Conference At the time of partition, Pakistan was so deeply involved with insurmountable social, economic and political trouble that fine arts remained completely ignored. During such upheaval, not a single melody was heard apart from what Radio Pakistan had spared the country. Live music concerts had faded to mere memories and singers as well as musicians had fallen into the background. But then came hope. On September 15, 1959, an ensemble of concerned volunteers met at the famous Coffee House of Lahore and founded the venture All Pakistan Music Conference. Promotion of music and musicians by organising concerts, conferences and festivals, was the main objective, to initiate a sort of renaissance. Events on national level were held to focus attention on Pakistani musical culture because that was the first step towards the revival/recognition. APMC has done commendable work in the revival of cultural music and has preserved not only an art, but a part of Pakistan's identity.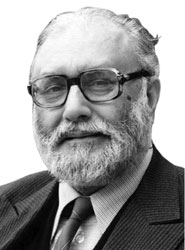 40 Alhamra At the heart of Lahore stands "a woman dressed in red clothes" (translation of the Arabic word—) Alhamra, the hub of art and drama in the country. An edifice, built in 1979, comprising three separate wings, each shaped like an octagon and providing a platform for actors, dramatists, dancers, painters and all those associated with the world of art, so they may exhibit and display their talents. As the first ever arts council, Alhamra has patronised arts like no other institution in the country and has been a major contributor to the revival of drama and other 'endangered' art forms. It has also helped cultivate names that are a source of pride for the nation — people like Faiz Ahmed Faiz, Madam Noor Jehan and Roshan Ara Begum. Alhamra's Academy of Performing Arts is also in place and effective since 2002, in the very premises of the Lahore Art Council, and provides education/training in music and dance along with courses in ceramic, photography, drawing/painting and calligraphy.
41 SKMCH Operating since 1994, Shaukat Khanum Memorial Cancer Hospital (SKMCH), Lahore, is providing free treatment to poor cancer patients who come from all over the country as well as abroad. Founded by veteran cricketer turned politician Imran Khan, the hospital is a charitable institution. Founded and funded predominantly from the donations coming from everywhere, the annual expenditure of the hospital is around Rs 4.7 billion. With a staff of 1,524 including 59 consultants, physicians and surgeons, the facility claims it provides financial support to 75 per cent of its patients and has one of the most transparent audit and accounting mechanisms in place.
42 Edhi Foundation Starting as a small dispensary in 1951 in Karachi, Edhi Foundation has over the years grown into a huge charity offering endless philanthropic services to the masses. The fact that it manages the world's largest network of ambulance services with more than 2,000 vehicles in its fleet makes every Pakistani feel proud. Under the supervision of Abdus Sattar Edhi and his wife Bilqees Edhi, the foundation provides medical care, emergency services, air ambulance service, burial services for unclaimed bodies and shelter to mental habitats, besides managing old homes, child welfare services, safe houses for abused women and so on. Edhi Foundation is always the first to respond to disasters and tragedies and, hence, enjoys immense public trust, something which is evident from the volume of public donations flowing into its accounts.
43 AKRSP Aga Khan Rural Support Programme (AKRSP), a non-profit organisation founded in 1982, has been nothing less than a lifeline for the people of what is now Gilgit-Baltistan. Supported by the Aga Khan Foundation, it has helped improve the quality of life of these people through community-based projects such as irrigation schemes, roads, bridges, dykes, drinking water supply schemes etc. The areas had been victims of state neglect mainly due to their physical remoteness and poor communication infrastructure. Economic development and skills impartment have been corner stones of the programme which has been replicated all over South Asia.
44 SIUT Torchbearer of the crusade against human organ selling and exploitation of donors, the Sindh Institute of Urology and Transplant (SIUT), Karachi, provides free medical treatment for kidney and liver diseases and cancers. It is acknowledged worldwide as a renowned centre for "ethical kidney transplantation." Starting with an 8-bed unit in 1971, it is now a 450-bed facility. It runs on donations from philanthropists, zakat and alms money, government grants and individual donations. The phenomenal success of the institute can be attributed to the selfless struggle of SIUT Director Dr Adeeb Rizvi.
45 The Citizens' Foundation No country can progress without quality education. This is something the government has to realize and if it does not, the citizens of the country should. Founding of The Citizen's Foundation (TCF), a non-profit organization, in 1995 seems to be driven by this thought. The organisation has established 830 purpose-built school units nationwide with an enrollment of 115,000 students and provides quality education to children irrespective of whether they can afford it or not. TCF also offers books on discounted prices and on easy installments to make them affordable for students.
46 LRBT Layton Rehmatulla Benevolent Trust (LRBT) was founded in 1984 with a contribution of Rs 1 million two successful businessmen- the Late Graham Layton and the Late Zaka Rahmatulla. The town was used to build and run a mobile eye-hospital in Tando Bago a small town 250 kilometres east of Karachi. Upon his death, Graham Layton left his estate for the benefit of LRBT. To date, the Trust has treated over 22 million patients in OPD and performed over 2.2 million major and minor surgeries. LRBT offers all eye related treatments and surgeries absolutely free of charge. The Trust runs 17 hospitals and 39 Community Eye-Health Centres/outreach clinics in four provinces of the country.
47 CARE Foundation Managed by CARE Foundation, these schools are imparting quality education to 150,000 students. The organisation claims it reaches 5 times more children per donor amount than any other recognised charity in Pakistan. It has also pioneered a unique private-public sector concept in education sector and adopted government-run schools to improve the conditions and produce results. For just Rs 700 per month, a donor can help a child pursue a bright future. This is not all; scholarship fund of CARE supports its graduates who are studying in prestigious institutions like King Edward Medical College (KEMC), University of Engineering and Technology (UET), LUMS, Kinnaird College for Women and Lahore College for Women.
48 Public response to disaster Natural disasters have continued to hit the country without fail, and test the patience and endurance of its people. Another test has been that of their ability to fight back and help those in need. One can proudly say the nation, on the whole, has delivered on this count. In such cases, people instantly come with donations in the form of cash or kind and those who cannot offer their services for relief efforts. In recent years, the 2005 earthquake is a case in point. The ordinary man has always been there to extend the helping hand, much earlier than the state machinery could come into action or international help arrived.
49 Rescue 1122 With the success of the Rescue 1122 service which started in Lahore during 2004, the Punjab Emergency Service Act, 2006 established The Punjab Emergency Service (Rescue 1122) in all districts of Punjab. The service is characterised by a state of preparedness to deal with emergencies, providing timely response, rescue and emergency medical treatment to the persons affected by emergencies. Rescue covers the Emergency Ambulance, Rescue & Fire services and Community Safety programme. The Service has provided a sense of safety to the citizens by rescuing over 1,466,071 victims. The rescue service reaches all victims within seven minutes of the reporting of the incident.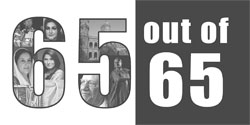 51 Motorway Police The year 1997 saw the birth of the Motorway Police in the aftermath of the construction of the M-2, which links Lahore to Islamabad. With the initial force being trained by foreign experts from the UK and Nordic countries at the Police College Sihala, the force has its own training College set-up at Sheikhupura. The Motorway Police is one police force which is known for bringing everyone to justice as it has a record of not just charging civilians with traffic violations while also charging Bureaucrats, dignitaries and various high level officials for traffic violations. Recently on May 7, 2012 two officers of the Motorway Police were awarded the President Police Medal (PPM) for their bravery and effortless service.
52 National Art Gallery Situated in Islamabad, the National Art Gallery is Pakistan's premier Art Gallery. Inaugurated on Sunday, August 26, 2007, the Art Gallery is designed by Naeem Pasha and Suhail Abbasi. The gallery covers an area of 1800 square yards, has 14 galleries with adjacent display areas, lecture halls, workshops and a library. With an entire Gallery covered with Sadequain's work, other works include artwork by Allah Buksh, Gulgee, Chughtai to name a few. The Gallery is predominantly covered with the works of Pakistan's various leading artists.
53 Literature What constitutes Pakistani literature is a question that should haunt every sane Pakistani as much as it haunted Manto, soon after he decided to migrate to Pakistan. But, leaving the philosophical questions aside, Pakistanis have continued to enrich the literary landscape with their writings in both poetry and prose. Partition did play a huge part in giving this landscape its identity; the new nation was quick to own Allama Iqbal as its national poet. The regional literature was a force to reckon with, though it faced a tough competition from literature in Urdu and more recently English. After Iqbal, Faiz Ahmed Faiz also picked Urdu for his poetic expression and many more poets followed in their footsteps. Prose saw its heavyweights in Manto, Intizar Husain, Shaukat Siddiqui and an endless list. More recently, our writers following the example of Bapsi Sidhwa (like Mohammed Hanif, Mohsin Hamid, Kamila Shamsie and Daniyal Mueenuddin) have published in English and made their mark on the international scene.
54 Johar Joshanda "Johar Joshanda", which literally translates into "essence of boiled stuff", is a mixture of different herbs and medicines, mostly eucalyptus, tea, fennel, peppermint and hyssop that are combined to form the ultimate cure for all sorts of colds and flus. This 8-rupee- wonder of a packet is something that hits home for all Pakistanis.
55 World renowned calligrapher and painter Sadequain (1930-87)
56 Chughtai To Ali Imam, artist, teacher, and owner of the prestigious Indus Gallery, Abdur Rehman Chughtai was "undoubtedly the most outstanding original painter that the sub-continent has produced in the twentieth century." A painter and an intellectual, Chughtai created his unique painting style influenced by Mughal art, miniature painting and Islamic art traditions. In his sixty-year-long association with art, Chughtai produced nearly 2,000 watercolours, thousands of pencil sketches, and nearly 300 etchings and aquatints. He published three books, of which 'Muraqqa-i-Chughtai', an illustrated edition of Mirza Ghalib's Urdu poetry, is considered the finest achievement in book production in the country. He is also known as a short story writer and an art critic. He designed stamps, coins, insignia and book covers.
57 Rashid Rana In his series titled 'Veil I, II and IIIl', Rashid Rana critiques the negative stereotypes of the Pakistani society by juxtaposing thousands of small, unfocused pornographic stills of women to depict an anonymous woman-clad in a burqa. Through his work, he struggles between the traditional and modern, to discover a secret path along the common route so oft treaded by South Asian artists. His distinct style of aggregating, juxtaposing and re-imagining imagery has fetched him international acclaim — he is in fact known to be the most expensive artist in the history of the country.
58 First test tube baby Professor Dr. Rashid Latif was the first physician to set up an IVF centre in Pakistan and successfully deliver the first test tube baby not only in Pakistan but also the first in South Asia in 1984. It allows for fertilization to take place in a test tube, under sterile conditions, and for the zygote to be transferred to the endometrium for development. This was a break through in Pakistan as babies could be conceived even at a later stage of marriage. It opened a new door for scientists across Pakistan, to develop and work on this idea even more. Dr. Rashid managed to introduce test tube babies in Pakistan only 11 years after its inception in the international community and he was awarded a Sitar-e-Imtiaz for his excessive work in the field of gynecology. Currently, the first test tube baby of Pakistan is 23 years old and living a healthy life.
59 PIFD The massive growth and expansion of our Fashion Industry in the last couple of years has led to more and more youth becoming involved in the same arena. This led to the formation of the Pakistan School of Fashion Design (rechristened Pakistan Institute of Fashion Design in 2004) in 1995. The revamped institute consists of 4 branched out schools that focus on Fashion Design, Marketing and Promotions, Textile Design and Accessories and Products respectively. Backed by the Ministry of Commerce with a 100 per cent employment rate, it is the only one of its kind in Pakistan today.
60 Malika e Tarannum Noor Jehan (1926-2000).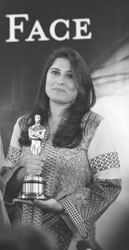 61 Qawwali Today, every second band in town can say that they sing "Sufi Rock" but to be honest there is only one true devotional musical art form and it is Qawwali. And, if George Harrison famously can say that "400 years from now only Dylan will be remembered in Rock history," then it can be infamously said here that Nusrat Fateh Ali Khan will be, for all times to come, be known for Qawwali. And, if Nusrat was not perhaps one of most melodious of singers, he was the master of timing — one moment serene Buddha: repeating phrases endlessly, the next moment, Indra himself, breaking down words so quickly that it felt like the deconstruction of time itself.
62 Ghazal What would one say about ghazal without Mehdi Hassan? The remarkable thing about Mehdi Hassan was that he fashioned along with Begum Akhtar a style of singing that did not exist before them. Ghazal as a song was not part of our culture before the 20th century. It was part of the canon of poetry which was recited and read, but not sung. Mehdi Hassan changed all that. Many good singers came after him, for instance Jagjit Singh and Ghulam Ali. But for most, the idea of ghazal was linked to Hassan. Perhaps, it was his expression, of a man lost elsewhere, thinking about the words being carried by his voice. And, what a voice it was.
63 Sufi While there are many who have practised the art of ecstasy, there are two that encompass it. A thin, frail man, whose voice was as frail as his appearance. The other, a woman whose entire presence seems to carry an inner strength. Pathaney Khan, sad eyes sunk inside what looked like skin tired, was an oddity. He had a voice that faltered, but it was also that brought grown up men to weep. Because his voice itself seemed to carry human fragility, it said that man would never be perfect, but that doesn't mean that it cannot love, and that love was the only salvation. Abida Parveen might have the same kalam to play with, but she plays it very differently. Where Khan embodied the weakness of men, Parveen, with her powerful, yet serene voice sings to instill human courage. And, while Khan's audience always seemed be in between anxiety and wonder, Parveen instigates, pushes and pulls an audience into ecstasy itself.
64 Pop Pakistani pop can be whittled down to its essence with just four names. The rest, as they say, is all part of the mix. Vital Signs, Junoon, Abrar and Atif Aslam. Vital Signs showed us that four blue-eyed boys from Islamabad can rule one's heart with two things, patriotism and heartbreak. While Vital Signs only hinted at politics, Junoon wore it on its sleeve and made everyone head-bang along with them. And, while both of them, usually wanted to be taken dead serious, Abrar came along, told us to look pretty, gel back our hair and search for Billo. While Atif Aslam blew everything over and proclaimed that Rock 'n' Roll is only truly made when you are eighteen.
65 Lawn Cotton has always been Pakistan's staple agricultural produce which has given way to a lot of textile hybrids. The hot and humid weather conditions have made lawn an ever-popular option for many. However, now lawn has actually become a big player amongst designers of all sorts. Come spring time and all fashion designers launch their own lawn creations.