Editorial
Dec 27, 2007 to Dec 27, 2008. It has been quite a year. The tragic assassination a year ago had left most of us almost numb and helpless. The future looked uncertain. Some didn't even care about the future if Benazir Bhutto was not around.
investigation
Who killed Benazir Bhutto?
The million dollar question that still remains unanswered
By Amir Mir
Despite the installation of a PPP government in Islamabad, the ouster of General (r) Pervez Musharraf from the presidency and the elevation of Asif Ali Zardari in his place, the mystery surrounding the Dec 27, 2007 tragic assassination of the country's twice-elected Prime Minister Benazir Bhutto in the garrison town of Rawalpindi remains unsolved as the PPP government seems reluctant to proceed against any of the murder suspects.
A year after Benazir
"She couldn't be stopped from achieving her goals"
— Husain Naqi, journalist, human rights activist
I see Benazir Bhutto's politics as quite different from that of her father who had not been through the mill. He was inducted into the cabinet of a martial law administrator whereas Benazir had to experience endless difficulties after the martyrdom of her father. She had to experience life in captivity as well as exile. Benazir had great vision and took the politics of her party beyond the slogans of the past. She thought the phase of mobilising people and calling for reform had been over and the party should look beyond that. That's why she used to say that PPP under her leadership was a totally new party.
The story in her own words
— excerpts from Daughter of the East
My father knew that you can imprison a man, but not an idea. You can exile a man, but not an idea. You can kill a man, but not an idea. But Zia was blind to that, and was trying to send another message to the people. Look at your Prime Minister. He is made of flesh and blood like any ordinary man. What good are his principles to him now? He can be killed just as you can be killed. See what we are doing to your Prime Minister. Imagine what we can do to you.
Dec 27, 2007 to Dec 27, 2008. It has been quite a year. The tragic assassination a year ago had left most of us almost numb and helpless. The future looked uncertain. Some didn't even care about the future if Benazir Bhutto was not around.
It didn't seem then we would survive a year as a federation to write editorials on her first death anniversary. But we have. The crises did not end with her death; they only continued, changing forms maybe and one leading to the next. For a time it seemed Benazir Bhutto went at the back of people's minds. She did appear in the form of posters, as an inspiration for the income support programme but not as someone we had lost for ever.
Meanwhile the party rallied behind her husband, and rather quickly; even the most disgruntled elements did not make their disagreements public, as if to please her. Or perhaps to genuinely protect an asset — their party — they couldn't afford to lose.
It was not that Benazir Bhutto was going to lead the country for ever. She was not at the helm of affairs long enough to let people harbour such thoughts. But there was a symbolism associated with her that somehow sustained them. Even in exile, she signed the Charter of Democracy with Mian Nawaz Sharif, the leader of the other major party PML-N, thereby laying down the rules of the polity in black and white, and precluding the way of military coups in future. A politician to the core, she talked politics with a military dictator from exile, paving way for general elections and her own and Nawaz Sharif's return to the country.
Analysts may now think that if she was not assassinated, the establishment would have rigged the elections and brought PML-Q into power. It is obviously hard to comment on how she would have dealt with the situation but most of the intelligentsia is convinced that she would have handled the current crises in the best possible way.
The year has been a mixed bag. The country has been facing a lot of tough time but by and large the political leadership has tackled problems by the logic of collective wisdom, relying mostly on its chief repository — the parliament. There are certain issues that have remained unresolved like the restoration of the pre-Nov 3, 2007 judiciary or even placing responsibility for Benazir's murder. The battle with the establishment is continuing as well. The country is currently facing tension with India with the situation on its Western borders still not under control.
So a year after Benazir, the sense that she should have been alive is rekindled. The role model is there if the leaders choose to follow.
Who killed Benazir Bhutto?
The million dollar question that still remains unanswered
By Amir Mir
Despite the installation of a PPP government in Islamabad, the ouster of General (r) Pervez Musharraf from the presidency and the elevation of Asif Ali Zardari in his place, the mystery surrounding the Dec 27, 2007 tragic assassination of the country's twice-elected Prime Minister Benazir Bhutto in the garrison town of Rawalpindi remains unsolved as the PPP government seems reluctant to proceed against any of the murder suspects.
The million-dollar question that remains unanswered on Benazir Bhutto's first death anniversary is: who actually orchestrated her murder and why? Having spent eight years in exile, she had returned to Pakistan on Oct 18, 2007 to campaign for a third term in power, only to be assassinated barely ten weeks later. A year later, her ghost continues to haunt distraught Pakistanis amid allegations and counter allegations about her possible assassins, prompting them to weave a web of conspiracy theories to explain the murder of the country's first woman prime minister. The people of Pakistan may never know who killed her, yet there is no dearth of probable suspects to choose from — al-Qaeda and Taliban linked extremists, rogue elements within the military intelligence establishment or some contract killers hired by her political adversaries at that time, including General Musharraf?
Despite official claims by the Musharraf regime soon after the tragedy that some Islamic extremists might be involved in her murder, Bhutto's close circles were reported by the Pakistani media as having said that some rogue elements in the establishment persuaded religious extremist groups to pool their resources and even rehearse the fatal attack on her outside the Liaquat Bagh, where she was finally gunned down, followed by a suicide attack that killed over 20 people. The PPP had called for a wider inquiry by the United Nations to establish the identity and motives of the assassins, similar to the one involving the murder of former Lebanese Prime Minister Rafik Hariri who was killed in a car bombing in Beirut on Feb 14, 2005.
General Musharraf, however, ruled out any UN involvement in investigating what he described as a 'simple' murder and which he insisted could be handled internally with the help of Scotland Yard. A five member Scotland Yard team was subsequently hired. On Jan 11, 2008, the British High Commission in Islamabad made public terms of the reference agreed between the Scotland Yard team and the Pakistan government, according to which the Pakistani authorities were the principal investigators while the British squad was only mandated to assist the Pakistani authorities in providing clarity about the precise cause of Bhutto's death.
A subsequent murder investigation report, made public by the Scotland Yard on Feb 8, 2008, concluded that Bhutto had died after hitting her head against a hard object (possibly the lever of the sunroof of her vehicle) as a result of the suicide bombing, and that the gunman and the suicide bomber were one and the same person. Most importantly, the report said nothing as to who might have sent the killers, thus raising more questions than answers and was subsequently rejected by the PPP, maintaining that the report only corroborated the account of events provided by the Musharraf administration immediately after the killing. In fact, the Scotland Yard did not carry out an independent investigation of its own but restricted its role to assisting the Pakistani investigators.
The PPP also questioned the Scotland Yard's conclusion that only one killer was involved, given the fact that a taped conversation of militant leader Baitullah Mehsud, which was released to the media by the Ministry of Interior on Dec 28, had spoken of at least two killers being involved. Therefore, the PPP leaders were of the view that Bhutto was targeted by more than one shooter followed by a suicide bomber. They point out that one of the shooters [who could be seen in the video] fired at her from the left side vehicle while her death was caused by a wound on the right side of her temple.
The implication of the Scotland Yard findings was that if they were correct, the taped conversation was inaccurate, and its authenticity suspect. Questions were also asked as to how the Scotland Yard reached its conclusions in the absence of an autopsy and the washing away of crucial forensic evidence by the Pakistani authorities. According to Ms. Bhutto's political secretary Naheed Khan, who was sitting beside her at the time of the attack, Bhutto apparently died of a bullet wound as she had fallen down inside the vehicle a few seconds before the suicide bomber exploded himself.
When Bhutto was taken to the Rawalpindi General Hospital shortly after the attack, Doctor Musaddiq Khan, who treated her, told PPP leader Babar Awan, that he had seen such a case for the first time in his life. Those accompanying Bhutto at the time of the attack maintain that the finding of the skull fracturing from being hit by the sunroof is impossible, saying that had Bhutto not been killed by the gunshot, the sheer intensity of the suicide blast would have blown off her head or at least inflicted severe wounds on her as had happened to dozens of those surrounding her vehicle at the time of the blast, most of whom died on the spot. The theory effectively belies the official claim that Bhutto died because the intensity of the explosion smashed her head against the lever used to open the sunshade of the armoured vehicle.
Some senior police officials involved in the investigations believed the suicide bomber was sent to eliminate the shooter and obliterate evidence of his crime. Nonetheless, the intent of those who wanted to kill Bhutto was to ensure the role of the shooter in the crime was concealed. All explosions yield a variety of clues to the type of explosives used and the trigger devices employed which are usually considered vital to establish the possible identity of groups involved in the crime. But inexplicably, hours after Bhutto's assassination, the administration instructed fire brigades to wash the Rawalpindi spot where the suicide bomber had wreaked havoc, consequently spawning theories about the possible role of the establishment in the murder. One might ask: what was the great hurry in hosing down the crime scene the same evening, instead of preserving it in accordance with the standard procedure of international criminal investigations?
Therefore, the allegations of official complicity in the murder keep haunting the then ruler, especially Musharraf. That the Musharraf regime had been tying itself in knots over the assassination case is beyond any doubt. First, on Dec 28, barely 24 hours after the murder, Interior Ministry spokesman Brig (r) Javed Iqbal Cheema claimed that Benazir Bhutto died because her head had been smashed against the lever of her vehicle's sunshade. This could as well have become the official version of the murder. But much to the Musharraf regime's discomfiture, many privately-run television channels released on Dec 29 chilling images of a sharp shooter firing at Bhutto a few seconds before the deadly explosion took place. It was only then that the Musharraf administration sought the Scotland Yard's assistance which eventually endorsed the official version.
On Jan 19, 2008, only two days after the PPP had approached the UN for the Bhutto murder probe, the Pakistani authorities arrested a teenager, allegedly part of a five-man terrorist squad which had been assigned to kill Bhutto at Liaquat Bagh. Arrested from the Dera Ismail Khan district of NWFP, the 15-year-old Aitzaz Shah confessed his involvement in the murder plot the very next day, on Feb 20, 2008. But these claims were rejected by PPP spokesman Farhatullah Babar as a "cock and bull story" intended to reduce pressure on Musharraf, adding that the so-called confession was obtained under coercion amidst repeated calls for an independent investigation by the United Nations. The arrested youth said exactly the kind of things the Musharraf regime wanted to hear, backing up conclusions that seem to have been reached within hours of the killing.
Since her tragic assassination, Benazir Bhutto's old e-mails and interviews have been circulating wherein she had pointed the finger at some high and mighty in the establishment as her would-be killers. Addressing his first press conference after the murder, Bhutto's widower, Asif Zardari, made public her Oct 26, 2007 email to Wolf Blitzer of the CNN which mentioned the name of her would-be assassin. "The said e-mail should be treated as Bhutto's dying declaration. She talks about her murderers from her grave and it is up to the world to listen to the echoes", he said. Bhutto wrote to Wolf Blitzer in her e-mail: "If it is God's will, nothing will happen to me. But if anything happened to me, I would hold Pervez Musharraf responsible". Blitzer received the e-mail on Oct 26 from Mark Siegel, a friend and long-time Washington spokesman for Benazir. That was eight days after she narrowly escaped an attempt on her life on Oct 18, 2007 when her welcome rally in Karachi was attacked by suicide bombers. Bhutto wrote to Wolf: "I have been made to feel insecure by Musharraf's minions".
Benazir Bhutto pointed out in her mail that she has not received the requested improvements to her security and was being prevented from using private cars or vehicles equipped with tinted windows. She added that she had also not been provided with signal jammers to prevent remote controlled bombs or with police mobile outriders to cover her vehicle on all sides. According to Mark Siegel, Benazir Bhutto had asked permission to bring in trained security personnel from abroad. In fact, she repeatedly tried to get visas for such protection but the government denied them again and again. She urged Musharraf to improve her security after the Karachi suicide bomb attack, besides requesting American and British diplomats to pressurise Musharraf in providing adequate security to her. But Musharraf never listened.
Benazir Bhutto's security concerns and Musharraf's refusal to address them have also been highlighted by a Pulitzer Prize winning US journalist Ron Suskind, in his book titled The Way of the World: A Story of Truth and Hope in an Age of Extremism. Published in Aug 2008, the book is full of disclosures, with its fair portion about Musharraf-Benazir conversation including Musharraf's quote "You should understand something, your security is based on the state of our relationship". The writer disclosed that the US intelligence agencies had taped Bhutto's phone calls, prior to her arrival in Pakistan, in a bid to play under-the-table, cut-throat games more effectively. About those bugging Bhutto, Suskind writes on Page 293 of the book: -"What they'll overlook is the context and her tone in the many calls they eavesdrop on – overlook the fact that she's scared and preparing for the possibility of imminent death."
Narrating Musharraf's message to Bhutto that her safety "is based on the state of our relationship", Suskind wrote: "It was all but like a Mafia threat. And this is something that the US, frankly, deep down understands, too. They let this process unfold. And ultimately, folks around Bhutto now are saying that she was abandoned by America." On his part, when asked at a media briefing Islamabad on Jan 1, 2008, if he had blood on his hands, Musharraf said the question was "below my dignity" but he wanted to give a public answer in any case. "I am not a feudal and I am not a tribal. I have been brought up in a very educated and civilized family with beliefs and values and which believes in character. My family is not a family which believes in killing people, assassinating, intriguing. That is all that I want to say."
Musharraf's clarification apart, the fact remains that Benazir had many powerful enemies in the establishment as well as in the militant organisations which first wanted to stop her homecoming and later wished her to be eliminated. By her own estimate, no fewer than four different jihadi groups backed by powerful elements in military and intelligence establishments wanted her dead within hours of her homecoming. However, Bhutto herself was convinced that the most serious attempt on her life, carried out on Oct 18, 2007 on her welcome rally in Karachi could not have been possible without the consent of President Pervez Musharraf.
On Nov 13, 2007, hardly a few weeks before her murder, Benazir told this scribe in a one-on-one meeting in Lahore that the Karachi attack could not have been possible without the blessing of the General. In her off-the-record conversation with the writer at the Lahore residence of Senator Latif Khosa [a few hours before being put under house arrest by the Musharraf regime in a bid to prevent her from leading a long March in Islamabad], Bhutto said she knew fully even before returning home that an attempt would be made on her life. "I have come to know following investigations by my own sources that the Oct 18 attack was masterminded by some highly placed officials in the Pakistani security and intelligence establishments. My enemies in the establishment had first engaged an al-Qaeda linked militant leader who in turn hired one Maulvi Abdul Rehman Otho alias Abdul Rehman Sindhi [an al-Qaeda linked Lashkar-e-Jhangvi (LeJ) militant from Dadu district of Sindh] — to execute the Karachi attack," Bhutto disclosed.
Bhutto said while realising her mistake after the Karachi attack, she had already written another letter to someone important, naming her would be assassins. Asked if she had named Musharraf in that letter and to whom, the letter was addressed, Bhutto smiled and said: "Mind one thing, all those elements in the Pakistani establishment who stand to lose power and influence in the post-election set up are after me, including the General. I can't give you more details at this stage. However, you can name Musharraf as my assassin if I am killed."
Bhutto said she was in London when she first came to know of a conspiracy to assassinate her upon her return. "Having come to know of the plot, I instantly wrote a letter to Musharraf, naming three persons in the establishment possibly conspiring to kill me, seeking appropriate action against them. However, it could not occur to me at that time that I was actually committing a blunder and in a way signing my own death warrant by not naming my number one enemy as one of my possible assassins." Bhutto said the inquest into the Karachi bombing has already been wrapped up under instructions from the Musharraf administration since she had accused one of the General's close aides of involvement in the Karachi attack.
On Oct 19, 2007, a day after Bhutto narrowly escaped the Karachi suicide attack, she disclosed at a press conference that she had informed Musharraf in a confidential letter [written on Oct 16, 2007] that three senior government officials were planning to assassinate her upon her return home. "However, I had further made it clear to Musharraf that I won't blame Taliban or al-Qaeda if I am attacked, but I will name my enemies in the Pakistani establishment," she told journalists. In an interview with French magazine, Paris-Match the same day, Bhutto said: "I know exactly who wants to kill me. They are dignitaries of General Zia who are behind extremism and fanaticism."
Although Benazir did not name the three persons, the PPP circles informed the media that they were Director General Intelligence Bureau, Brig (r) Ejaz Shah, Chief Minister Punjab Pervez Elahi and Sindh Chief Minister Arbab Ghulam Rahim. However, while concluding the letter, she asserted that her life was in danger, particularly from Ejaz Shah. Incidentally, it was Shah who had arranged the surrender of Sheikh Ahmed Omar Saeed, the killer of Daniel Pearl, on Feb 5, 2005, in Lahore. Then, Shah was the home secretary of Punjab. Shah knew Omar's family well as both of them belong to the Nankana Sahib area of the Punjab province.
Asked in an interview on NBC television a day later [on Oct 20] whether it was not risky to name a close friend of Musharraf as being someone who's plotting against her, Bhutto said: "Well, at that time I did not know whether there would be an assassination attempt that I would survive. And I wanted to leave on record the suspects. I also didn't know that he was a friend of Musharraf. But I asked myself that even if I knew that he was a friend and I thought of him as a suspect, would I have not written? No, I would have written."
However, almost a year after Bhutto's assassination, it appears that her murder case has been thrown into cold storage by none other than her own party's government. President Zardari, who had stated soon after the murder that "She talks about her murderers from her grave," is now reluctant to order a fresh investigation by the local agencies and keeps insisting on an UN-sponsored probe. Therefore, it seems that like all infamous murder cases, the mastermind of the Bhutto murder will also remain a shadowy figure on whose role people will only speculate about in whispers.
Excerpted from Amir Mir's newly published book "The Fluttering Flag of Jehad" published by Mashal Books
"She couldn't be stopped from achieving her goals"
— Husain Naqi, journalist, human rights activist
I see Benazir Bhutto's politics as quite different from that of her father who had not been through the mill. He was inducted into the cabinet of a martial law administrator whereas Benazir had to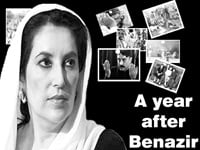 experience endless difficulties after the martyrdom of her father. She had to experience life in captivity as well as exile. Benazir had great vision and took the politics of her party beyond the slogans of the past. She thought the phase of mobilising people and calling for reform had been over and the party should look beyond that. That's why she used to say that PPP under her leadership was a totally new party.
She had the full support of the rank and file in the party as well as its members representing feudal and tribal leaders' community. The latter preferred her over Murtaza Bhutto whose radicalism would not suit them.
A major quality that differentiated her from other political leaders was that she was well-aware of the structure of establishment and the role of army in the polity. Soon after coming into power she took a clear-cut stance on the issue of Khalistan movement and the establishment's resolve to attain strategic depth in Afghanistan. Her point was that unlike in the case of Kashmir, there was no outstanding dispute regarding the partition of Punjab. Therefore, she withdrew all the support that this movement was getting from this side of the border. She also followed a similar policy on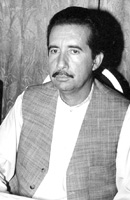 Afghanistan and replaced ISI DG Gen (retd) Hameed Gul when his Jalalabad plan failed miserably.
Benazir had worked closely with her father and would often get his advice. He had even told her which global leaders she should turn to for advice in time of need. It was she who visited different countries as the head of government against the advice of the establishment. One such example is North Korea where she went and succeeded in securing Pyongyang's support for Pakistan's missile programme.
Benazir is also remembered for her clarity about the problems facing the country like terrorism. She rose above politics of personal interest and signed the Charter of Democracy (CoD) with Nawaz Sharif for the restoration of democracy and an end to dictatorship. Had she been alive, she would have addressed the challenges facing the country one by one. She would definitely have restored judiciary by now and dealt with terrorism in an efficient way.
She knew that Pakistan was fast turning into an "epicentre of terrorism" and was determined to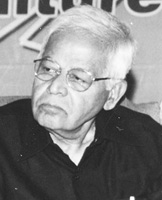 dismantle the structures supporting this phenomenon. Though her party is in power, a government led by her would have made a lot of difference. She was the type of leader who couldn't be stopped from achieving the goals set by her."
"I admire her courage and commitment with the poor of this country"
— Taj Haider, senior PPP leader, former Senator
Her assassination is a big loss, a big setback. She was there to guide, decide and mobilise and she had the support of the people. Everyone listened to her.
Personally I admire her courage and her commitment with the poor of this country. Other qualities people do learn with experience. But these are inherent qualities that cannot be learned. Of course, she had other qualities — to analyse, find solutions — but these were mental abilities which could be developed and learned.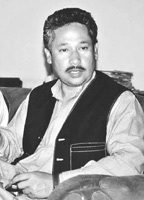 Now [after her] we sit and suggest ideas and solutions which are then decided according to the collective wisdom. But she had this sense that now is the time to do it. Her courage was unmatched.
I shuddered at the thought of calling her back to the country but she said "Taj, I have promises to keep. I have to come." The wise people amongst us tend to become cowards but not her.
Why did we not want to have her in the country? Because we knew the establishment would not tolerate her. There has been physical elimination of leaders in this country. Benazir herself was the biggest hindrance in the way of dictatorship and establishment. They tried to scare her but she did not budge. So they killed her.
I am very optimistic about the future because it's the people who bring about change and the change in people has already come about, mainly in two areas. People are politically more conscious than ever before. They question each and every thing. In a way, we are in a consistent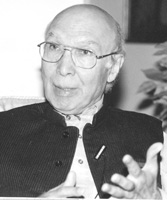 revolutionary situation. A revolutionary situation is one in which all people start having an opinion on political issues and expressing it. There is now a much bigger involvement of people. They are taking collective action and coming on the roads for their rights.
This political consciousness is irreversible. In a revolutionary situation, people only march forward not backward. The other major achievement of Benazir Bhutto is that the women of this country are coming out to make and change their future. They are a part of every sector and surpass men. Nothing can stop a nation whose women decide to raise their voice for a better future from achieving greatness.
Besides the worst is now over, the economic pressures etc. We have weathered the storms through collective wisdom. In India, after the Mumbai attacks, we have seen different political forces are ready to pull each other down; there is a clash of political opinion. Here the Pakistani politicians have come together in this moment of crisis.
So now there may still be a danger of dictatorship returning to this country, but it's impossible that any political force will join it. The people are united against extremism. These are all positive developments.
"We could easily tell her what we wanted to"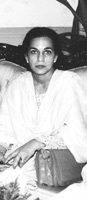 — Afrasiab Khattak, senior leader ANP
I feel proud to have had the honour of working with her as a coalition partner. I found her to be an emblem of intelligence and dynamism. No doubt it was her continued struggle for democracy and unflinching resolve to empower people that had refined her personality over time.
Unlike many other contemporary political leaders, she had a very clear vision of a democratic and prosperous Pakistan. We all miss her at this critical juncture of our history and find no political leader able to fill the void created by her death. Had she been alive she would have handled the situation in a much better way.
This is not a generalised remark; I can give several reasons to support this claim of mine. For example, she had a great understanding of the issues facing the world in general and Pakistan in particular and could suggest practical solutions to them. Over the years she had acquired the type of exposure and experience that our leaders need the most. She had returned to Pakistan amid great dangers and everybody was seeing her as a saviour. But all these hopes diminished with her assassination, planned and executed by some elements that could not see Pakistan prosper.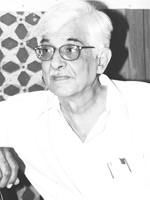 Therefore, I think I won't be overstating if I say that in her death we have lost an outstanding leader of our entire history.
On a personal level I had found her to be a very warm-hearted lady, blessed with a quality to befriend people very easily. This quality had made her highly popular among the political leaders of the world and the general public alike. She was very open and frank in discussions. During our political meetings with her we could easily say whatever we wanted to and she would never mind. On the contrary she would listen to suggestions with great interest, discuss them with others and finally act on them if approved by the majority.
This is something that we badly need now to create harmony among people of Pakistan and transform them into a cohesive force."
"She believed provincial autonomy would pre empt military coups"
— Sanaullah Baloch, leader BNP, former senator
Frankly, things haven't changed even after Benazir Bhutto's death. However, I believe that things, perhaps, would not have been as bad if she was alive.
The country is facing a very tough time and PPP's vision, unfortunately, has not been translated into reality after her martyrdom. The provinces are still waiting for their due autonomy and rights. Establishment still seems dominant. The old policies of Pervez Musharraf regime are continuing. And even the government is still clueless about Benazir's murderers.
The Balochistan issue stands still. I believe that there were chances of policy shift and change if she was alive. The ruling party seems helpless in resolving affairs. It seems people's expectations are not being fulfilled in the light of Benazir's vision.
I recall my one-on- one meeting with her when All Parties Democratic Movement (APDM) was formed in London in July 2007. After the meeting, BB herself invited me for a separate meeting to consult on Balochistan. She was clear about making efforts to give full and due autonomy to provinces. She wanted to know the factual position in Balochistan. She assured that if she comes to power, she will ensure all political and fiscal rights of provinces.
In the meeting, she said political empowerment at the provincial level is a must in order to make Islamabad less attractive for any future military coup."
"She would have implemented the Charter of Democracy fully"
— Sartaj Aziz, leader PML-N, economist
Benazir Bhutto's death has created a deep vacuum in the political structure of Pakistan. Things would have been different if she was alive. General (r) Pervez Musharraf, during his regime, took strong actions to curb the two mainstream parties PPP and PML-N. By doing so, he provided the political space for ethnic, religious and small parties. He affected the federation's unity by acting against the two major parties who had also signed the Charter of Democracy (CoD).
Benazir could have handled Pakistan in a better way in the current situation because of her popularity in the world and her friends in different parts of the world. She would also have evolved a different approach from the current leadership and implemented the CoD fully.
The current PPP, obviously, cannot come up to her leadership level. Though the current leadership is trying to do its best but, actually, no single party can handle the current situation, including the specific Indo-Pak tension.
The best way to revive her political vision is to run the ruling coalition in a proper and unified political manner."
"Very few people know she had a great sense of humour"
— Shehnaz Wazir Ali, PPP leader, a personal friend
She was absolutely charismatic and vigorous — a strong compassionate woman who was committed to what she was doing. She had tremendous abilities. She would talk about everything under the sun — books, current affairs, global issues and even fashion.
What a few people know is that she was very witty and had a great sense of humour. She was a very caring friend. She always remembered people's birthdays and anniversaries. I remember when she came to my daughter's wedding. I thought to myself "each and every moment of this woman's life is busy. Yet she takes time out so that people around her don't feel left out."
Her personality was the singular source of energy for party workers. She would never let anyone know that what she was going through, never let the weakness surface and always talked confidently with everyone.
What I appreciated about her was that even when she was living in exile for such a long time, she was so connected to Pakistan. I would go to see her abroad and be amazed at how she knew even the details of what was going on back home.
She remembered Pakistan every single day while living abroad. She was the most well-informed person I had ever seen.
I also think she would have been better equipped to handle the present situation. She would have given great attention to human resource development, something the present government should focus on."
"I feel broken"
— Sajida Mir, political worker, MPA
There is no leader of her calibre around. She was a visionary leader and not "made" by the establishment. I am sure she would have handled the present crisis in a much better way than the present administration.
We are in a warlike situation with India, our people are being killed and we are going through very difficult times even internally. Benazir had the capability to take everyone along and keep the situation calm, which is the prerequisite of a good leader. For the past few years, we went to Larkana for Zulfikar Ali Bhutto's anniversary with the hope that Benazir would join us. This year we just can't hold back our tears. She was the quintessential woman — a visionary, an excellent administrator and an ideal mother. She is truly a shaheed.
She was truly the zanjeer of the four provinces, the emblem of national unity. Party workers like me had a worth because of her. Today, I don't have the support of the party. I can't help thinking about her. I feel broken."
— excerpts from Daughter of the East
My father knew that you can imprison a man, but not an idea. You can exile a man, but not an idea. You can kill a man, but not an idea. But Zia was blind to that, and was trying to send another message to the people. Look at your Prime Minister. He is made of flesh and blood like any ordinary man. What good are his principles to him now? He can be killed just as you can be killed. See what we are doing to your Prime Minister. Imagine what we can do to you.
On the principles of Zulfikar Ali Bhutto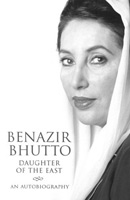 Why am I here? I don't understand Jail, now. A remote jail in the desert of Sindh. It is cold. I hear the prison clock strike one then two. I can't sleep. The chill desert wind sweeps through the open bars of my cell, four walls of open bars. The cell is more like a huge cage, an enormous space with only a rope cot in it.
I twist and turn on the cot, my teeth chattering. I have no sweater, no blanket, nothing. Only the shalwar khameez I had been wearing when I was arrested in Karachi five days ago. One of the jailers had felt sorry for me and quietly passed me a pair of socks. But she was so frightened of being caught for her charity that this morning she had asked for them back. My bones ache. If only I could see, I could at least walk around. But the electricity is turned off in my cell at night. From seven onwards, there is nothing but the cold darkness.
The police had come for me on March 7 at 70 Clifton. But I wasn't there. I had spent the night with Samiya, keeping away from the policy meeting my mother was holding at 70 with the leaders of the MRD. The police had evidently gone quite berserk in their efforts to locate me, raiding my cousin Fakhri's house and 70 Clifton where they first arrested my mother, then tore the place apart searching for me. "What do you think she is a beetle?" my sister Sunny had asked the police when they emptied matchboxes searching for me.
In solitary confinement, Sukkur Jail, 1981
There are moments in life which are not possible to describe. My return to Lahore was one of them. The sea of humanity lining the roads, jammed on balconies and roofs, wedged in trees and on lamps posts, walking alongside the truck and stretching back across the fields, was more like an ocean. The eight mile drive from the airport to the Minar-i-Pakistan in Iqbal Park usually takes fifteen minutes. On the unbelievable day of April 10, 1986, in took us ten hours. The figure of one million people at the airport grew to two million then three million by the time we reached the Minar-i-Pakistan.
Hundreds of coloured balloons soared into the sky as the airport gates opened. Rose petals, not tear gas, filled the air, showering onto the truck until they rose above my ankles. Garlands of flowers flew through the air. I saw a girl whose brother had been hanged and threw a garland to her. More garlands were thrown onto the truck, as were hundreds of hand-made dupattas and shawls. I put one dupatta after another on my head and slung others on my shoulder. When we passed former political prisons I recognized in the throng, I threw flowers and the embroidered cloths to them as well as to the families of those who had been hanged or tortured, and the young and very old women who linked the route.
The black, green and red colours of the PPP seemed the only colours in Lahore that day. PPP banners and flags billowed in the dry, hot breeze until they formed an almost continuous canopy. People were wearing red, green and black jackets, dupattas, shalwar khameez, hats. Donkeys and water buffalo had PPP ribbons braided into their manes and tails. The same colours rimmed photographs and posters of my father, my mother, my brothers and me.
"Jeevay, jeevay, Bhutto Jeevay!" Live, Live Bhutto Live!" the crowds roared in Punjab, a sentiment that just three months before would have cost them rigorous imprisonment and lashes. "Munjhe bhen, thunje bhen", Benazir – My sister, your sister Benazir, others called out in Sindhi. There were slogans in Urdu, in Pashtu, in every dialect of every region in Pakistan "Benazir, ay gi, inqilab ly gi" - Benazir will come, revolution will come our supporters had said before my return. Now they called out loudly: "Benazir ay hai, inqilab ly hai" - Benazir has come, revolution has come. When I waved, the crowds waved. When I clapped my hands over my head as my father had done, the crowds clapped back, their upraised arms undulating like ripples on a vast field of wheat.
There were times when I was in detention in Islamabad in that almost empty house that I would wakeup in the morning, hearing the roar of a crowd. I would fight the mist in my mind, trying to identify that crowd. Who were they shouting for? And what tone were they shouting in? Were they shouting in anger against Zia? Or were they shouting in joy at seeing the doors of Rawalpindi Jail swing open and my father step out? That was not to be. But I continued to hear the roar while I was in Sukkur Jail, in Karachi Central Prison, in detention at Al-Murtaza and 70 Clifton. I would search my mind to identify the sound, but it always eluded me. As I moved through the tunnel of sound in the street of Lahore on April 10, I suddenly realized that this was the roar I had heard all those times before.
On returning to the country after Zia's Martial Law was lifted in 1985
As we approached the November elections. Pakistan hovered at the crossroads of democracy and continued dictatorship. The people of Pakistan were crying out for self-determination. Their voice was the Pakistan People's Party. And Zia knew it. After eleven and a half years, he was still unable to hold free and impartial elections for fear that the PPP would sweep them…
Bludgeoning the population into acquiescence with guns and tear gas might win capitulation and resignation, but not the soul. Zia knew he had never been able to win the hearts or the support of the people. Instead he had ruled by terror and threat.
Just as a flower cannot bloom in the desert, so political parties cannot flourish in a dictatorship. That the political parties managed to survive and flourish for eleven years despite the draconian measures taken against them was a tribute to those who gave their lives for democracy and to the people of the Pakistan who realized that their rights could be restored and protected only if they banded together in a national party. We were, and are, the conscience of the country, the future and the hope.
On the 1988 elections