instep
tribute
Man in the mirror
Michael Jackson: 1958-2009
He walked through fire. He literally changed his skin colour. He made the world dance. He was the centre of tabloid headlines. He was revered and reviled. For almost four decades, he ruled the world.
He was Michael Jackson, the King of Pop.
By Saba Imtiaz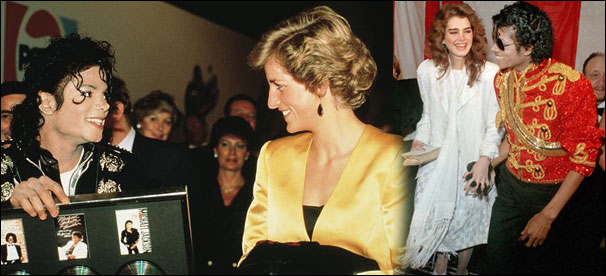 After days of sobbing and mourning Michael Jackson and watching videos of him on repeat, I've come to understand why it is that everyone feels such sorrow over his sudden demise. His death really is the end of our childhood. It is the end of an artiste who provided the soundtrack that accompanies every memory of the years past: the first song we danced to, the first celebrity poster we put up on our bedroom wall, the first album we bought – he really is part of our collective life story. Generations of people who were born in the '70s, '80s and '90s have all grown up watching this gawky young man turn into the world's biggest superstar, and in the same way that our parents may remember the deaths of Elvis Presley or John Lennon, we will remember Michael Jackson.
| | |
| --- | --- |
| But what makes Michael Jackson so iconic? As I write this, I find myself asking why we are still mourning his death. The truth of the matter is that he wasn't just a singer and performer; he wasn't even just the world's biggest celebrity – for there have been many before him who made headlines on a daily basis, including Princess Diana, Elvis Presley and The Beatles. He was all of those and much more: Michael Jackson was a cultural phenomenon. | |
HIStory
How did this boy with cherubic young looks garner millions of screaming, hysterical fans world over? Born in a time when the civil rights movement in the USA was still ongoing and segregation between black and white people was still very much a part of life, Michael was the seventh of ten children to be born to Joseph and Katherine Lee Jackson. He belonged to a household that may have wanted much – including, as it turned out, love – but they had one thing: talent. The enterprising father, Joseph, was quick to catch on to this. In the early '60s, five of the Jackson brothers made their musical debut as the Jackson Brothers – later known as the Jackson 5 – performing at schools and talent competitions in Indiana. Their success came in part due to the dancing skills of the youngest brother,
Michael, whose routine won over judges. But what paved the way for them to make it into the mainstream was when Motown Records – a music label that promoted African-American artistes – signed them on. Jackson 5 became one of the biggest pop acts of the 1970s, turning all the brothers into household names. And while the brothers ventured into solo careers; they continued to be part of the group, still managed by Joseph Jackson.
"I was so little when we began to work on our music that I don't remember much about it. When you're a show business child people make a lot of decisions concerning your life when you're out of the room".

But in 1983, Michael, whose incredible talent had taken the country by storm, could not help but have his talent outshine his band of brothers. Performing at an anniversary concert for Motown Records, Michael debuted a dance move that performers worldwide are still trying to master 26 years later: the moonwalk.
At this stage, Michael had already had several successful solo albums, including the critically acclaimed dance infused Off the Wall. But it was the 1980s – and that performance – that set the stage for Michael's metamorphosis from a child prodigy into a phenomenon. It was also that success at such an early age that shaped Michael's mind and choices in life: and eventually led to his decline.
The way you make me feel
What made Michael Jackson such a musical legend? For one, his music was groundbreaking: it ushered in a wave of music that had combined incredibly groovy hooks, hip-hop, R&B and rap with exemplary song writing. Nothing was off-limits: he sang about racism and ridicule, about groupies and gangs, about colour and celebrity, about loneliness and love, about dance and drama, far before it was 'cool' to do so. But all of Michael's albums – particularly from Off the Wall to HIStory – featured not just a great vocal range but with each of them he upped the ante. And there was true soul in the music – pieces of Michael's tortured past, glorious present, uncertain future all melded into it.

If 'Billie Jean' spoke of a woman who alleged Michael had fathered a child with her, the angsty 'Beat It' was a defiant anthem while the haunting 'Stranger in Moscow' spoke of his loneliness. Michael made every song his own – his trademark 'owww', the expletives, and the controversial lyrics. His music didn't get caught in clichés or stuck in a timeframe: it became inherently timeless. And despite the fact that he only released ten studio albums through a solo career that started in 1971; those ten albums were mind-blowingly good. The sound that emanated from each track became an influence for musicians worldwide: you can pick up any contemporary pop album today and find traces of Jackson's influence resonating within.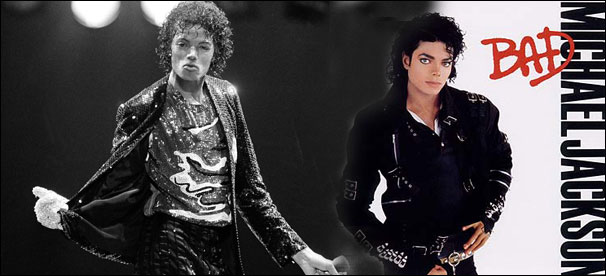 You knock me off my feet
Michael Jackson's single most important influence has been felt on the world of modern dance. Not only did he invent a new dance move – the moonwalk – but he was the first artist to showcase choreographed dance sequences in his videos. But this wasn't just restricted to the videos: Michael's stage performances took the dancing to a new level altogether: he would perform for hours and hours on end to screaming audiences and never miss a beat.
"And my goal in life is to give to the world what I was lucky to receive: the ecstasy of divine union through my music and my dance."
When Michael moved it seemed like his entire body was made of elastic - every dance step was fluid and passionate. Michael's dancing skills were to credit for his metamorphosis into the world's greatest entertainer: he could and still can get millions to their feet, and that influence has been felt through the decades from Pakistan to the Philippines, from the US to the UK, everyone wanted to learn how to dance like him. A 1980s clip of the Pakistani satire show Fifty-Fifty showcased Ismail Tara dancing on 'Billie Jean' as he robbed a house, in a clip called 'Disco Chor.'

After Michael, hundreds of boy bands and pop artistes – particularly Justin Timberlake - made synchronized dancing a part of their videos and stage routine. He is counted as the single-most important influence for choreographers around the world, including at home in Pakistan, where choreographer Sonu Dangerous learned how to dance using Michael's videos as his bible.
I'm not going to spend my life being a colour
Last year saw the election of Barack Obama, a child of mixed colour, as the President of the United States. For millions it was the culmination of the success of the civil rights movement that had made it possible for a black man to become President, and into a globally prominent figure. Even though before Obama there were other successful African Americans who were prominent figures in the US, including Oprah Winfrey, Diana Ross, Stevie Wonder and Mohammad Ali. But these are still very much American household names. The only man to have achieved a similar kind of household name recognition to Barack Obama was Michael Jackson.
"I'm a black American, I am proud of my race. I am proud of who I am. I have a lot of pride and dignity."

Michael literally yanked opened the door for African Americans to become recognized globally. Never before had a black man received so much airtime, so much media coverage, and so much attention until he came along. His incredible talent and unprecedented success made it impossible for American media to ignore him. Through the '80s, everything he touched turned to gold – whether it was his work on films such as E.T., his charity single 'We are the World' that featured some of the most prominent black singers of that time, and his albums Thriller and Bad both became insanely popular worldwide. He made MTV what it was via the release of the video for 'Thriller', that not only paved the way for black singers on American television but also gave birth to a trend that is now an industry standard: music videos.

As his popularity grew, Jackson met with President Ronald Reagan, and that was just the tip of the iceberg. Over the years the adorable child star from Indiana was to meet with the world's leading icons including Prince Charles and Princess Diana, Nelson Mandela, Frank Sinatra and former President Bill Clinton. He became one of the richest men in the entertainment industry, amassing a fortune worth billions, investing in property and song copyrights. Ironically, even though his skin colour changed from black to ghostly pale white, which according to Michael was due to a hereditary pigmentation problem, he was the first African American to become a worldwide phenomenon.

The man in the mirror
But what the world was slow to awaken to that despite all the success and fame, Michael was a tortured soul, a young child trapped in an awkwardly adult body. Since he became a child star, Michael's life was never in his control: it was either in the hands of his tyrannical father, or the record labels, or his empire that forced Michael to constantly be working, on the road, producing albums and videos. He kept reiterating – via his music and interviews – that he was terribly lonely, that he felt he would die a tragic death in the same way that Elvis Presley did.
"Success definitely brings on loneliness. People think you're lucky, that you have everything. They think you can go anywhere and do anything, but that's not the point. One hungers for the basic stuff."
The sudden and completely unprecedented levels of fame skyrocketed Michael to the top but without any regard for what it did to his fame of mind. In the '80s - and this is in a time when 24/7 news still did not exist – stories began to emerge that the world's biggest star was erratic to a laughable degree. There were rumours beyond one's wildest imagination: Michael was living in an oxygen tank to defy the aging process, Michael was
| | |
| --- | --- |
| undergoing plastic surgery, Michael was addicted to painkillers, Michael's best friend was a chimpanzee. The paparazzi followed him around to every corner of the world, even into public bathrooms. Trapped in a vicious cycle, Michael began to believe in his own legend: that he really was royalty and could do whatever he wanted. He had no family around him – only a slew of highly paid staff that promoted him and praised him to the skies. He turned into a Peter Pan figure, building a huge fantasy-like house called Neverland. There was no one to bring him back down to earth or to convince him that he was alright: even though members of his family, including his first wife Lisa Marie Presley did try, but to no avail. | |
"Please keep an open mind and let me have my day in court. I deserve a fair trial like every other American citizen. I will be acquitted and vindicated when the truth is told."
And then came the biggest blow of them all: Michael was alleged to be a paedophile. An ugly media circus erupted, with Jackson as its star attraction. Almost a decade after the first allegations, Michael was cleared by a US court of the charges – but by that time his mind and life had both begun to deteriorate and he had already been convicted by the media as a has-been, a molester, a failure. Following the success of Dangerous, one of Michael's most exemplary albums, Michael seemed to have lost the plot, having spiralled down via an addiction to painkillers. He released HIStory, an album that did go platinum but was not even a patch on his earlier work. His next two albums – Blood on the Dance Floor and Invincible – followed in the same vein. He became a laughingstock for the world, a figure for public derision. The man was still followed: but not on tour, instead into supermarkets where he and his children wore masks to protect themselves from the cameras, or around the world, as Michael escaped the media frenzy to the US to be befriended by sheikhs in Brunei and Bahrain who funded his lavish lifestyle and spending sprees. The man was still the King of Pop, but he was bankrupt and living up to the name a British tabloid had given him: Wacko Jacko.

But despite all this a hope still persisted in the hearts of millions that Michael Jackson would one day become a force to be reckoned with again musically and re-emerge as a star. He came close to it several times, performing on an anniversary tour in 2001, appearing in public, releasing a special edition of Thriller called Thriller 25 in 2008 which featured a remix of 'Wanna Be Startin' Something' with Akon.
The final curtain call
And then early this year, Michael Jackson dropped a bombshell by announcing that he would deliver a "final curtain call" in a series of 50 concerts in the UK. If the world had written him off as a relic, they were thoroughly proved wrong as the concerts were sold out in a matter of hours, and even though reports emanating from the US said that the 50-year-old Jackson was in debilitating health, he was reported to be rehearsing eight hours a day for the concerts in August.

It was in the midst of rehearsals for his comeback performances – he was preparing to take a final bow as the King of Pop – that Michael's heart simply stopped beating. With his death comes an end to an era but his legacy continues to live on in everything we see: the fact that Barack Obama is the first
black American President, the fact that MTV and other music channels exist, the fact that pop music is a worldwide phenomenon. Michael has been reincarnated in every pop record made after he first released Thriller, and in the decades to come, he will remain the gold standard by which we will judge popular culture by.

When I think of Michael's impact on the lives of millions of people around the world, there's no one who could have put it better than Michael himself. He hit the nail on the head by comparing himself to ET, the central character of the Steven Spielberg film. Because like that lovable alien, Michael was otherworldly. He came out of nowhere, filled us with all kinds of wisdom and taught us how to fly. Who else can hold a candle to that?
"I love ET 'cos it reminds me of me. Someone from another world coming down and you becoming friends with them and this person is, like, 800 years old and he's filling you with all kinds of wisdom and he can teach you to fly. That whole fantasy thing which I think is great. I mean, who doesn't wanna fly?"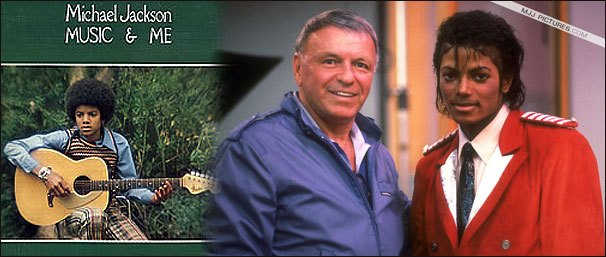 Michael Jackson Discography
Michael Jackson released ten studio albums and four compilation albums as a solo artist, over a career that started when he became the youngest member of Jackson 5 in the mid-1960s. Instep takes a look at the music that rocked the world.
Studio albums
1972 - Got To Be There
Michael's first album as a solo artist, Got To Be There also featured a cover of the Bill Withers song 'Ain't No Sunshine'. Rolling Stone called it "slick, artful and every bit as good as the regular Jackson 5 product... a sweetly touching voice... innocence and utter professionalism... fascinating and finally irresistible.."
1972 – Ben
The single off this album 'Ben' was Michael's first to top the American charts. The album was notable because of the track 'My Girl' which was written and produced by Smokey Robinson and Ronald White.
1973 – Music & Me
This album did not have Michael playing any instrument – and several of his requests to his record label for the album were ignored. Following the release of Music & Me, Michael's father Joe Jackson negotiated a contract with CBS and the Jackson brothers left Motown Records

1975 – Forever, Michael
This was Michael's last album with Motown Records and would be followed by Off the Wall four years later, an album that set the stage for Michael's world domination.
1979 – Off the Wall
Often claimed to be Michael's best album to date, Off the Wall saw Michael work with some of the musical greats of that time: the album was produced by Quincy Jones, and he collaborated on the song-writing with Paul McCartney and Stevie Wonder.
1982 – Thriller
Perhaps the most iconic Michael Jackson album, Thriller was one of the best pop records ever produced and is the best-selling album of all time. The video for its lead single 'Thriller' was on another level altogether: a 13-minute short horror film directed by John Landis and that revolutionized the art of music videos altogether. Thriller also featured the tracks 'Wanna Be Startin' Something', 'Beat It' and 'Billie Jean'.
1987 – Bad
Bad was on another level of defiance altogether, as Michael explored anti-gang violence themes in this album. The legendary filmmaker Martin Scorsese directed the 18-minute video for 'Bad', and the album included hit singles 'The Way You Make Me Feel', 'Dirty Diana' and the brilliant 'Man in the Mirror'. Contrary to what many thought, 'Dirty Diana' was not about Princess Diana, though when the late Diana saw Michael in concert during his Bad tour, she asked him why he omitted the song from the set list since it was one of her favourites.
1991 – Dangerous
Michael's reign as the King of Pop continued on in the 1990s with Dangerous, yet another chart topping, platinum album that featured 'Black or White', 'Heal the World' and 'Remember the Time'. The album was so widely anticipated that 30,000 copies of it were stolen at the LA airport before its release. The video for 'Black or White' featured one of the biggest sensations of that time, child actor Macaulay Culkin.

1995 – HIStory
HIStory saw Michael taking a more personal, defiant tone against the paparazzi and tabloids. The album included hits such as the duet 'Scream' with sister Janet Jackson, 'Stranger in Moscow', 'Earth Song', 'You Are Not Alone' and the controversial 'They Don't Care About Us'. The album was released as a two-disc compilation and is second to Thriller in terms of album sales.
2001 – Invincible
Invincible was marred with a dispute Michael had with his record label, Sony Music, and the album was neither a patch on his other nine studio albums and had little to no promotion. The album featured the single 'You Rock My World'.
Remixes/Compilation albums
1984 – Farewell My Summer
Love
1987 – The Michael Jackson
Mix
1997 – Blood on the Dance
Floor: HIStory in the
Mix
2008 – Thriller 25
Michael also released four compilation albums that included remixes of his original tracks. Where Blood on the Dance Floor became the best-selling remix album ever made, Thriller 25 was Michael's last work that featured a remix with Akon, who was working on new material with Michael before he died.
A chart-topper even after his death
Michael Jackson's untimely demise had millions of fans craving to listen to his music again. In the days following his death, both Amazon.com and iTunes had at least eight to ten albums by the King of Pop on their best-selling lists, and Michael topped the album charts six years after he last did with Invincible. His greatest hits album Number Ones skyrocketed from number 121 to the top spot, while Thriller, King of Pop, Off the Wall and The Essential Michael Jackson also moved up on charts around the world. After his demise, his albums have also become top sellers in Pakistan.
The way you make me feel