review
Story of Urdu
Writing a definitive history of Urdu literature is a daunting task but Jamil Jalibi is all set to take it to its logical conclusion
By Sarwat Ali
Tareekhe Urdu Adab
Jamil Jalibi
Majlis Tarakkie Adab,
Lahore 2006
Price Rs 800. Pages 1095.
Plays from life
The life of Sean O'Casey, the great Irish playwright and the themes he dealt with
By Toheed Ahmad
A half blind Dublin labourer with barely four years of schooling went on to battle the newly independent Ireland's narrow-mindedness, its priest-ridden state, acquisitive materialism, bourgeois pretensions and its lip homage to the national ideals which it had effectively discarded. (All these themes have a strong resonance in Pakistan today).

A word about letters
Old wine in a new bottle
By Kazy Javed
Intizar Husain's new book carries old stories. They are the stories that grandmothers have been relating to their grandchildren for countless centuries in our South Asian region. They were narrated not only to put young children to sleep but also to transmit to them the wisdom of life attained through the experience of many generations.
Writing a definitive history of Urdu literature is a daunting task but Jamil Jalibi is all set to take it to its logical conclusion
By Sarwat Ali
Tareekhe Urdu Adab
Jamil Jalibi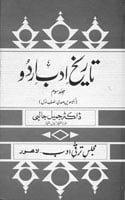 Majlis Tarakkie Adab,
Lahore 2006
Price Rs 800. Pages 1095.
Probably in the 1960s Jamil Jalibi got down to writing the definitive history of Urdu literature, an awesome task he had conceived of finishing in four volumes. The first volume was published in 1975, the second in 1983 and the first half of the third volume has just been published. It is hoped that the next ones do not take that long.
All said and done, if one looks at the entire scope of the work it is a daunting task and the long gaps that exist between the volume have merited justification. It points to the thoroughness of approach in not omitting any detail, if it has any relevance. The third volume covered a period of the first half of the nineteenth century and barely reached the end of the classical period of Urdu poetry if Ghalib can be considered as the last major poet who wrote in the classical tradition. Another volume will be needed just to cover the nineteenth century before the final volume is published; Jamil Jalibi will have to be really concise or else it can easily spill over into limitless number of volumes.
The first volume covered the murky beginnings to the middle of the eighteenth century. The earlier histories of the subject treaded the development of Urdu which had been more active in the Deccan, Gujerat and North India as separate entities but in this volume connections and links were found and developed to chart the course of the evolution of Urdu literature in a more cohesive manner. It was as if one language was developing in separate regions and had common inner compulsions to converge to one focal point.
In the first millennium the Urdu language drew its sustenance from languages that were spoken and written in the area called India. But then in the second millennium it began to draw its inspiration from Persian. It benefited greatly from its long history and a huge reservoir and was so much under its influence that the entire landscape of feelings was expressed in the metaphors of Persian poetic idiom. Persian did to ancient Urdu what later English did to classical Urdu -- opened new avenues for the enrichment of sensibility.
The second volume that was completed in 1983 covered the entire eighteenth century when Urdu was at its most formative phase. It was the era when the contours and features of the language started to become attractive, even fatally attractive. In this volume too he chose an inclusive path that contained historical change, literary criticism and cultural development. He did not treat all these separately because he saw them in a unity. The development of literature was integral to what was going on in society. Through research he authenticated the facts, assisted by critical awareness he reached the right conclusions and by means of culture disclosed the deeply embedded literary meaning.
The volume under review started from the tremendous changes that were taking place in the early nineteenth century and focused on the poetical and literary works of Juraat, Insha, Mushafi, Nashikh and Rangeen as well as Sanaullah Firaq, Waliullah Muhib, Shahzada Suleman Shikoh, Mirza Muhammed Taqi Khan Hawis, Talib Ali Khan Aishi, Jaswant Singh Parwana, Qazi Muhammed Sadiq Akhter and Mehdi Ali Khan Zaki Muradabadi.
He then turned his attention to the Fort William College and the work done there by Mir Aman Dehlavi, Sher Ali Afsoos, Haider Buksh Haideri, Nihal Chand Lahori, Mir Bahadur Ali Husaini, Mazhar Ali Khan Villa, Kazim Ali Jawan, Hafeezuddin Ahmed, Khalil Ali Khan Aashk, Maulvi Ikram Ali, Binni Narayan Jahan, Mirza Ali Lutf, Muhammed Buksh Maejoor, Azmatullah Niaz, Ghulam Ali Eshrat, Mirza Rajab Ali Suroor.
The contribution of writers who ushered in modernity like Ali Ausat Rashk, Barq, Imdad Ali Bahr, Khawaja Muhammed Wazir, Faqir Muhammed Khan Goya, Kalbe Ali Khan Nadir, Mirza Hatim Ali Mehr, Mir Kaloo Ursh, Abdul Ghafoor Khan Nisaah has been acknowledged. The commonplace and subjects that had no earth-shaking significance, the experiences of ordinary people seemed to be gaining some literary importance in these writings. He had critically evaluated the works of Agha Hasan Amanat Luchnavi, Mir Wazir Ali Sabha, Pandit Diya Shanker Naseem, Chukbust, Sharar, Nawab Mirza Shauq, Wajid Ali Shah and Nazir Akbarabadi.
The importance of this work is that it does not treat language and literature in isolation but places it in the changes that were taking place in India. The nineteenth century was indeed a period of great change when the European intellectual and political domination became stabilised. In more than one ways the worldview that was being thrust upon the native sensibility was totally alien. It is quite intriguing to trace backwards the imprints left on out language and literature. Since this volume covers only the first half of the nineteenth century, the second half that will be covered in the next volume, which the author says in the preface is ready and soon to be published, will be even more interesting.
That leaves us with the twentieth century and there too the author seems confident to complete it post haste. Writing the story of a language that may not be very old but has antecedents going back thousands of years is indeed a monumental task.
The life of Sean O'Casey, the great Irish playwright and the themes he dealt with
By Toheed Ahmad
A half blind Dublin labourer with barely four years of schooling went on to battle the newly independent Ireland's narrow-mindedness, its priest-ridden state, acquisitive materialism, bourgeois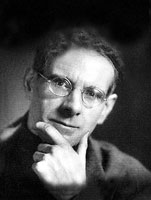 pretensions and its lip homage to the national ideals which it had effectively discarded. (All these themes have a strong resonance in Pakistan today). The record of this battle extends over 25 plays, six volumes of autobiographies, four volumes of essays, stories and poems, over 100 articles and reviews and four volumes of correspondence with friends and admirers all over the world. He is Sean O'Casey (1880-1964), the dramatic genius, whom GB Shaw called a great 'Blaster and Blighter', and Eugene O'Neill wrote to say, "I wish I could write like you".
The first 46 years of his life, which he spent in Ireland, make for a fascinating study. Later he chose to exile himself to England to carry on his battle for the Irish soul from across the sea. He never returned to Dublin except once quietly to settle some family matters. Sean O'Casey, more than any other major modern dramatist, draws his plays from the life as he lived it. His life story, which is vital to understanding his oeuvre, also illuminates a difficult period in Irish history.
Born and raised in Dublin slums, Sean was the last of the five surviving children in a respectable family that rapidly sank into poverty because of their father's untimely death. At the age of five his left eye developed an ulcerated cornea which afflicted him through his life, culminating in almost total blindness during his later years. He was sent to the same school where Shaw had studied but had to be withdrawn at age nine when his widowed mother refused to have young Sean severely caned for having cracked an ebony ruler on his tormenting class teacher.
Poverty prevented any further schooling. Greater part of his future education was conducted by his sister and mother. By his own confession he did not learn to read till he was 16. Sean however, possessed a remarkable ability to memorise passages that his mother read out to him once from his father's few books. "Shakespeare", he later wrote, "was my education. I learnt Hamlet, Macbeth and Julius Caesar by heart".
His father, Michael Casey had been an employee of the Irish Church Mission. Sean, therefore, had a Protestant upbringing, where religious duties played an important part. Regular attendance at church, and Sunday school was strictly maintained, grace was said before meals and his mother read him passages from the Bible that he learned by heart, all contributing to his growing delight in language.
As soon as he reached the age of 14 he signed on as a dispatch clerk and stock boy with a Dublin wholesaler. From his weekly wage of six shillings, he gave four and a half to his mother and the rest he spent on books. Because of his protesting at a fine of two shillings for impertinence, young Sean was soon sacked. He joined a stationery store from where, within a week, he was shown the door for refusing to take off his cap while receiving his pay. Then he joined the Great Northern Railways and worked for nine years before being thrown out for his unionist activism. Later he supported himself by doing menial jobs until when, well into his forties, his first play was staged at the Abbey Theatre Dublin in 1926 and earned him some royalty.
Meanwhile, he passionately read everything he could lay his hands on -- the novels of Charles Dickens, Walter Scott, Balzac and Victor Hugo, the poetry of the romantics, history and Darwin, together with the remaining religious books of his father, 'all backed up with Chamber's Dictionary'.
Around him in Dublin, several currents of patriotic assertion were gathering momentum. Sean plunged headlong into this stream and learned the Irish language from a local priest.
In 1907 he wrote his first article titled 'Sound of the Last Trumpet', a bitter denunciation of the British rule in Ireland. Catholic Church too came under attack for its opposition to the revolutionary ideology of the Irish Republican Brotherhood. All the books he was reading, together with the misery and oppression he saw, contributed to his loss of faith.
From a young age, Sean became a champion of those who fought against what he considered to be a denial of life and freedom, be they priest or laymen. Soon he found himself sucked into the labour movement developing in Dublin. He joined the Irish Transport and General Workers Union founded by the charismatic Jim Larkin who preached his 'divine mission of discontent'. This movement was to lead to a major confrontation between capital and labour and the great strike of 1913 which left thousands of workers out of jobs.
During this period he was writing letters, articles, songs and poems for Larkin's paper 'The Irish Worker' and for the nationalist periodical 'Irish Freedom'. His argument was that the revival of the Irish language and the overthrow of British rule must be allied to the political philosophy of the Labour movement. The cause must no longer be an Irish Republic but an Irish Workers Republic. Sean also became the Secretary of the political wing of the Trade Union militia called Irish Citizens Army, and in 1919, published his first book, 'The Story of the Irish Citizens Army'. "Everything I have written has been combative", he later wrote to Sir Harold Macmillan, "and the sword I have swung so long is now stuck in my hand and I can't let go." A square peg in a round hole, you would say.
His views went beyond those of the leadership of the Union and that of the Gaelic League and the Republican Brotherhood. In 1914, a disillusioned Larkin sailed away to the USA. Sean too concluded that that 'middle class nationalism' was taking over the patriotic movement. The British too had postponed the promised home rule till after the end of the First World War. Attitude towards this war further divided the Irish people between those who cheered the Irish soldiers fighting for the British army and its opponents. Then came the Easter Rising of 1916 when a few Irish rebels were rounded up in Dublin and shot by the British troops. Sean took no part in the rising. In fact by then he had distanced himself from the independence movement, resigned from the Gaelic League and the Irish Republican Brotherhood, and began to concentrate on writing.
Irish independence eventually came after a brief war of independence, with the signing of the Anglo-Irish Treaty of 1921. In Ireland the treaty stirred a civil war. Sean the occasional labourer, had no part to play in any of this wrenching of the Irish soul. His mother died in 1918 and it was then that he felt really lonely.
A number of his plays had been rejected by the Abbey Theatre of W.B. Yeats before. 'The Shadow of a Gunman' was produced in 1923 revealing his critical attitude towards Irish nationalism and the glorification of IRA freedom fighters. The box office success of the play in fact helped revive the sagging fortune of the Abbey Theatre.
He pursued the same themes with greater theatrical brilliance in the two major Abbey plays which followed. These plays in their use of the Irish-English, swift transitions from harrowing tragedy to absurd hilarity and fecklessness of men shocked the contemporary audiences. These three plays, which came to be called the Dublin Trilogy, depict life in the city tenements during these tumultuous times. 'Juno and the Paycock' though dealing with the violence of the Civil War, had enough charm in the characters of Captain Boyle and Joxer to lighten its darker sides. Vociferous arguments raging between the characters throughout 'The Plough and the Stars', set at the time of the Easter Rising, provide a satirical view of contemporary Irish passions. But it was greeted with rioting in the first week of its opening by the nationalists.
In 1926, Sean travelled to London to collect the Hawthornden Prize for 'the best work of imaginative literature' and stayed on, telling the English press that "The Irish have no time for those who do not agree with their ideas, and I have no time for those who don't agree with mine". His next play 'The Silver Tassie', dealing with the horror of the First World War, was rejected by Abbey Theatre for fear of provoking a divided Irish opinion. Sean was bitterly disillusioned with the Abbey movement and decided to stay on in England and married a young beautiful actress Irish-born Eileen Carey, a loyal life-long companion, who bore him a son and a daughter.
In his subsequent works, he introduced the need for young Irish to emigrate if they were to escape the narrow life and loveless marriages imposed on them by materialist aims of their parents, supported by the Church. He was fond of setting himself up as a Communist, though never as an activist but as a sympathiser. He gladly deployed socialism and atheism as weapons of choice to denounce the Church and the capitalist classes.
His later plays, the allegorical 'Within the Gates' (1934); his communist extravaganza, 'The Star Turns Red' (1940); the "wayward comedy" 'Purple Dust' (1942); and 'Red Roses for Me' (1943), saw a move away from his early style towards a more expressionistic and overtly socialist mode of writing. After the World War II, he wrote 'Cock-a-Doodle Dandy' (1949), rated as his most beautiful and exciting work, 'The Bishop's Bonfire' (1955) and 'The Drums of Father Ned' (1958). By now this 'slum dramatist' was known the world over.
On his 80th birthday, Trinity College, Dublin, offered him an honorary doctorate. Though grateful, Sean refused. "Sean O'Casey, Litt. D.! No, Sir", he wrote back, "this would never do. I am a wandering minstrel singing his share of songs at the corners of occasional streets: such I was, such I am, and such I shall die". Ever a square peg in a round hole! Four years later, on 18 September 1964, 'between the sunset and the evening star', Sean O'Casey died in his Devon home.

A word about letters

Old wine in a new bottle


By Kazy Javed
Intizar Husain's new book carries old stories. They are the stories that grandmothers have been relating to their grandchildren for countless centuries in our South Asian region. They were narrated not only to put young children to sleep but also to transmit to them the wisdom of life attained through the experience of many generations. But grandmothers have now stopped telling stories for reasons unknown to me. Perhaps new generations don't need the wisdom of bygone centuries. Maybe grandmothers have lost faith in the continuity of tradition. They are no longer convinced their grandchildren should be taught the art of living.
But Intizar Husain has not committed old stories to paper only to preserve them for the coming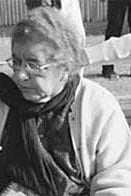 generations. There is another, perhaps stronger, reason too: he wants to restore and strengthen our bond with nature. He wants man to get rid of the irrational passion of replacing God by controlling nature. Instead he thinks that man should make peace with the world around and live within his limits. This desire attracts Intizar Husain to the South Asian civilization which, as against the Semitic and modern western civilizations, carries no patience for exploitation of nature to appease man's lust for supremacy.
The spirit of the Indian Muslim culture and Sufism he usually refers to is also based on the concept of harmony with nature. The stories that he heard from his grannies and has now compiled in his latest book, 'Nai Purani Kahaanian', carry the same message.
If you want to revive the stories that you heard in the good old days of your childhood or if you'd like to give your children a feel of the days that have gone for ever and is also a literary masterpiece, get a copy of 'Nai Purani Kahaanian' from Sang-e-Meel publications.
Tauseef's new award
Afzal Tauseef has perhaps more readers and admirers in Indian Punjab and Delhi than in her own country. She is a newspaper columnist and fiction writer and expresses herself both in Punjabi and Urdu languages. Seven of her books that include collections of short stories and her autobiography, have been transcribed into Gurmukhi script and published from India. Their popularity in the neighbouring country has earned her three literary awards: Lambra Saat, Naag Mani as well as the Millennium award. The Naag Mani award was given by late Amrita Pritam who was a great admirer of her work. She published some of Afzal Tauseef's pieces in her magazine and also wrote many letters to her.
Afzal Tauseef has included some of these letters in her recently published book on Amrita Pritam. She is now thinking of handing over these letters to Amritsar and Patiala universities that have established special sections on Amrita Pritam.
Afzal Tauseef has recently bagged another literary award. It is the Life Achievement Award given by the Copenhagen-based Asian Writers Association. The association was established by Sworn Parwana Singh who hails from Simbli, a small town in Indian Punjab where Afzal Tauseef was born. The award ceremony too, was held at Simbli.
Afzal Tauseef told me she was given a warm welcome at her hometown. Hundreds of people had gathered to receive her with flowers amidst resounding drum beating. The award ceremony was attended by dozens of writers who had come from various parts of East Punjab and Delhi for this purpose.
Indian scholar in Lahore
When the red carpet was being rolled out at Simbli for Lahore's Afzal Tauseef, the intellectuals and peaceniks of Lahore were receiving a young Indian scholar Tridivesh Singh Maini with open arms who came here with his first book, South Asian Cooperation and the Role of the Punjab. His mother, grandparents, Brigadier SS Chowdhry and Mrs. Darshan Chowdhry also accompanied him.
Two functions were held in Lahore within three days to launch and relaunch Maini's book who recently completed his degree in International Development from the American University, Washington DC. He also called on the chief minister, vice-chancellor of the Punjab University and other dignitaries in Lahore.
In the short preface to his 180-page book, he has expressed gratitude to more than 20 people who, he says, provided him with "very valuable inputs and ideas" for his book. One of these persons is Dr. Akbar S Ahmad, a Pakistani sociologist who wrote many books on Islam during the Zia years and now teaches at Washington's American University. Maini says that it was Dr. Ahmad who inspired him to focus his attention on the problems of his region.
One of the two launching ceremonies of Tridivesh Singh Maini's book in Lahore was arranged by Fakhar Zaman, chairman of the World Punjabi Congress whose untiring, and somewhat successful efforts to bring Pakistan and India closer deserve the attention of those who are responsible for awarding the Nobel Peace Prize.
Maini's book carries very few controversial points. His main thesis is that regional cooperation in South Asia cannot be achieved without the active support of the Pakistani and Indian Punjab. The importance of the book cannot be denied. It is the first book on this topic and throws light on the responsibilities of the people of the two Punjabs in brining peace, stability and prosperity to our part of the world.
New Books
Muhammad Hameed Shahid is a fortunate writer in the sense that he has been written about much more than his contemporaries. He aptly deserves this attention of critics and students. His three books of short stories and another three on literary criticism have established him as a remarkable writer. Now his first novel 'Mitti Aadam khati hai' has been brought out by Academy Bazyaft of Islamabad. The 122-page novel has already become a talking point in our literary circles.
Raziud Din Razi is a noted poet, journalist and columnist based in Multan who remains at the forefront of cultural and literary activities of his city. His maiden collection of poetry appeared in 1995 under the title 'Din Budlain gay Janaah'. Since then 10 of his books on various subjects have seen the light of day. 'Riftagan-e-Multan' is his latest book. Published by Kitab Nagar of Multan, it contains 32 pieces written in remembrance of eminent writers, scholars, journalists and other notables of Multan.