issue
A framework of barriers
Once again political differences between Pakistan and India have rendered SAFTA meaningless
By Dr Abid
Qaiyum Suleri
The hopes from SAFTA (South Asia Free Trade Agreement) were never too high as far as the trade liberalisation between Pakistan and India was concerned. It was a common perception that political differences between Pakistan and India would render Safta meaningless.
Newswatch
Bush's brand of vacuity
By Kaleem Omar
Every country has its share of vacuous leaders, some more vacuous than others, but US President George W. Bush's brand of vacuity is strictly state-of-the-art. His vacuity makes even the vacuous Dan Quayle (Bush Senior's vice-president and the butt of countless jokes for his verbal gaffes) look like an Einstein by comparison.
international women's day
Theory of Gender
The subtle differences between the two appraoches -- WID and GAD
-- towards the participation of women in development process
By Beenish Kulsoom
Introduction
The two relative approaches towards women involvement in state development namely WID and GAD have respective influences. While one focuses on the integration of women the other gives preference to the relational aspect.
Web of jobs
Online job posting and hunting is an inevitable fact, giving employers access to a large database of passive candidates
By Sameer Siddiqui
The Internet has greatly affected peoples' lives and their day-to-day activities. Traditional means of posting and searching for jobs has been overtaken by a more efficient and economical way of doing things online.
development
Karachi's Gaza strip
Government's promise of the rehabilitation of slums in Karachi is nothing more than a plan for real estate investment
By Dr Noman Ahmed
In a recent announcement, the City Nazim of Karachi and top officials of Government of Sindh informed that the katchi abadis shall be converted into sites of modern development by introducing sophisticated real estate projects. It was further stated that the assignments shall be completed with 'full cooperation and participation' of concerned communities.
Barrage of criticism
The rehabilitation of Taunsa Barrage, a lifeline to 6 million people in Punjab, has led to serious issues of displacement
By Noreen Haider
Barrages in the Indus Basin are vital parts of Pakistan's irrigation network. Many of the older barrages, built 50 to 100 years ago in Punjab, are in need of rehabilitation to take care of aging, design and construction defects, changes in hydrological conditions and deferred maintenance. Some of them are in dire need of remedial measures.
firstperson
Syeda Abida Hussain
A clean political career
I told Musharraf that I live in a country full of thieves but I am not a thief myself
By Aoun Sahi and
Shahzada Irfan Ahmed
Syeda Abida Hussain was born on March 17, 1946. She is the daughter of late Colonel (retd) Syed Abid Hussain Shah. She started her political career from Pakistan People's Party's platform in 1971. She was selected as the Member of the Punjab Assembly on a seat reserved for women in 1972.
This is your computer speaking
Whether it is the remotely-operated, pre-programmed aircrafts or the UCAVs, the future of technology seems to lie in artificial intelligence, neural networks and quantum computing
By Aziz Omar
It was a popular Native American belief that if one could communicate with the souls of birds such as eagles and hawks, then one could have sight beyond sight. A bird's eye view would lend the warrior a superior vantage point from which to track the movements of the adversary. The winged creature would use its own instinct to follow the target and keep it within its sight.
Once again political differences between Pakistan and India have rendered SAFTA meaningless
By Dr Abid
Qaiyum Suleri
The hopes from SAFTA (South Asia Free Trade Agreement) were never too high as far as the trade liberalisation between Pakistan and India was concerned. It was a common perception that political differences between Pakistan and India would render Safta meaningless. The predictions came true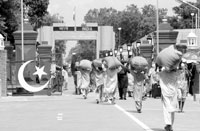 at the conclusion of the second Safta ministerial conference in Kathmandu last month; Pakistan complained that India had decided to withdraw tariff concessions extended to Pakistan under the agreement. Indian side was quick in denying the accusation. However, it raised the question once again: "Can Safta be a meaningful regional trade agreement with the existing attitudes of Indian and Pakistani policy makers?"
One would have to look into the history of Safta ratification to comprehend the problem. At the time of Safta ratification in 2006 Pakistan had three options. The first one was not to ratify the Safta draft which was quite difficult as it would have brought bad name to the country. Second was to ratify Safta and provide 'Most Favoured Nation' (MFN) status to India, enabling New Delhi to export its items to Pakistan subject to Safta's positive list (abandoning the existing import regime vis-a-vis India). The third alternative for Pakistan was to deal with Safta and importable items list from India separately. Pakistan ratified the Safta keeping in view the third option limiting Safta tariff concessions for India to 773 items existing in a bilateral 'positive list'.
Pakistan decided to link free trade with India to a visible progress on political issues between the two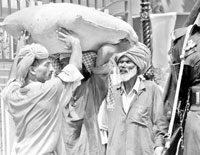 countries including the Kashmir issue through a composite dialogue. Pakistan also presented the argument that opening up of trade with India would not be in favour of Pakistan as the latter's trade balance with India was already negative.
India gave MFN status to Pakistan in 1996. However, Pakistan complains about excessive use of non-tariff trade barriers (NTBs) by Indian counterparts and feels that reduction in tariffs through MFN status is meaningless till NTBs prevail. Here it should be kept in mind that Indian NTBs are not Pakistan specific only. Even the office of United States Trade Representative (USTR), in its recent review of Indian trade policy has identified many NTBs. This leaves Pakistan not being able to prove that Indian NTBs are only aiming against it.
India side on the other hand feels that Pakistan is working against the spirit of Safta by limiting Indian imports to a positive list (that now contains more than 1000 items) and by not granting it MFN status.
Interestingly human beings, by instinct, don't follow win-win paradigm. Most of the time we tend to follow win-lose paradigm (my victory should be at the cost of someone's loss). However, India-Pakistan trade relations presents a lose-lose paradigm i.e., if I don't want to win and I would not let you win either.
This lose-lose paradigm followed by our policy makers is clearly evident in a recently conducted study by The State Bank of Pakistan (SBP). The study has been titled 'Implications of liberalising trade and investment with India' and it calls for liberalisation of trade with India which, it believes, would benefit both the nations. It predicts that Pakistan would benefit more, with imports mopping up net savings ranging from US$ 400 to 900 million. The study estimates that if Pakistan opened up, bilateral trade volume could cross US$ 5.2 billion. The study also reveals that both countries had achieved only two per cent of the total trade potential during the past 25 years.
According to the report, 32 per cent of Pakistan's export products were currently bought by India from other countries and constituted a third of its total imports. About 1,181 items worth US$ 3.9 billion, covering 45 per cent of the total items exported by Pakistan, were at par with India's imports during 2004, it observes.
The report identifies that about 70.3 per cent of the common items exported from Pakistan have unit values less or equal to Indian imports' unit values and there is a large scope for export of those items simply by producing the quality required in India.
The SBP study also identifies that India currently earns US$ 15 billion of export revenue from 2,646 common items being imported by Pakistan from other countries and analyses that in 2004 the unit value for Pakistan's imports were more than unit value of Indian exports in 48.7 per cent of these items. 45 per cent of those common imports were not part of Pakistan positive list and hence their import from India was not allowed. Pakistan was losing out US$400 million dollars to 900 million dollars by importing those items from other sources.
Some of the recommendations of SBP report are rather senseless. However, Pakistan would have to open up its trade with India in order to test the validity of SBP's hypothesis. This is a difficult task, especially keeping in view its record trade deficit which is predicted to cross US$ 12 billion by the end of current financial year. It is estimated that trade deficit with India would be US$ 1 billion during this financial year.
In my opinion Pakistan would be willing to open up trade any further with India for the time being. There is no indication that India would reduce its NTBs (not only for Pakistan but for rest of the world too). At the same time India has made it clear to Pakistan that there cannot be a qualified implementation of SAFTA. India has the option to deny SAFTA benefits to Pakistan because it is not receiving similar benefits from Pakistan under the agreement. India also wants Pakistan to discuss the issue bilaterally, and is proposing another ministerial council meeting to review the issue in six months.
We have already observed that in case of a deadlock in multilateral trading regime (WTO) things start moving towards bilateral trading regime and countries tend to rely on free/preferential trade agreements with each other. The same holds true when things get stuck in regional trading agreements such as SAFTA. The increasing surge of FTAs within South Asia has already been pointed out Pakistan and India are individually trying to sign FTAs with their South Asian neighbours. Pakistan has already signed an FTA with Sri Lanka. Efforts are being made to do the same with Bangladesh.
India, on the other hand is a major partner in Bay of Bengal Initiative for Multi-sectoral Technical and Economic Cooperation (BIMST-EC). BIMST-EC comprises of Bangladesh, India, Myanmar, Sri Lanka and Thailand. This sub-regional group has already signed a framework free trade agreement and aiming to transform into a free-trade agreement in the long run. Nepal is receiving preferential trading arrangement with India.
So what is the fate of SAFTA? Keeping SAFTA aside another important question remains as to why Pakistani and Indian consumers should pay premium price for commodities they get through informal trade or through third country like Dubai or Singapore.
Looking at most recent trends, apart from daily food items, Pakistan is deficient in raw cotton and corrugated sheets that India may supply at a cheaper rate. Similarly India is deficient in wheat and can import from Pakistan. This would simplify the consumer's life across the border. But committed political will from the top and a strong push from the bottom is required if the status quo is to be broken.
Our policy makers should think out of the box and should focus on complementarities with a pro-people approach. The aim should not be to sign another free trade agreement. Rather it should be to provide relief to common masses and to visualise a new South Asia free from hunger and poverty.
Dr. Abid Qaiyum Suleri is a policy analyst and Islamabad based columnist. He can be contacted at suleri@sdpi.org

Newswatch
Bush's brand of vacuity
By Kaleem Omar
Every country has its share of vacuous leaders, some more vacuous than others, but US President George W. Bush's brand of vacuity is strictly state-of-the-art. His vacuity makes even the vacuous Dan Quayle (Bush Senior's vice-president and the butt of countless jokes for his verbal gaffes) look like an Einstein by comparison.
Bush Junior's vacuity has set the standard by which the vacuity of politicians around the world is now measured. On a scale of 1 to 10, his vacuity is at least an 11, if not 111.
Watching Dubya talking to reporters off-the-cuff on television (something he tries to avoid as much as possible, for obvious reasons) can be a painful experience. One feels like yelling, For God's sake,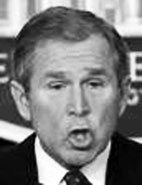 read a book occasionally. Do something. Read a comic, even. Try to ratchet up your IQ a few points. It might not be easy, but please try. And look at the map of the world once in a while so that you will at least have some idea where America is, even if you don't much care where other countries are!
Rumour has it that he did read a book once, but that, wags say, was back in the ninth grade when he happened to come across a dog-eared copy of Dostoevsky's 1868 novel 'The Idiot', which somebody had apparently dropped by accident on the floor of the school gymnasium. The story goes that Bush casually flipped through a page or two of the book out of idle curiosity and then cast it aside, never to pick up another book again.
If you were to ask him about 'The Idiot' today, however, he might say, "You talkin to me?"
To think that someone like him could become president of the United States almost defies belief. What were those Supreme Court judges thinking of when they voted to stop the recount in Florida? Bill Clinton hit the nail on the head when he sarcastically remarked, "Bush won the election fair and square, 5 to 4 in the Supreme Court!"
Bush seems unable to string two coherent sentences together unless he's reading from a prepared script drafted by his speechwriters. Even his all-too-rare press conferences are carefully scripted events, with pre-selected journalists asking pre-prepared questions, for which Bush has pre-prepared answers written out for him on cue cards by his staff. But if some journalist catches him off guard with a question that hasn't been agreed in advance, it completely throws Bush off, reducing him to stuttering incoherence.
This explains why a tongue-in-cheek version of Bush's web site contains the following disclaimer: "dubya, dubya, dubya dot bushisms dot con (no, not com, con) man, good, sure i know i am, but it's hard to know what i think if i am good president, i mean how can i know? dya know what i mean? sure i read newspapers -- where's Quayle?"
At a Republican Party tally in Des Moines, Iowa, a couple of weeks before the US presidential election of 2000, Bush said, "I don't want nations feeling like they can bully ourselves (sic) and our allies. I want to have a ballistic defence system so that we can make the world more peaceful, and at the same time I want to reduce our own nuclear capacities to the level commiserate (sic) with keeping the peace."
Evidently, then, for Bush nuclear weapons and peace are two sides of the same coin. But "commiserate (sic) with keeping the peace must have been a new one, even for the ultra-hawkish neoconservatives with whom Bush likes to hobnob when he isn't chopping wood."
Bush's speeches usually consist of the same few simplistic ideas spelled out in short, declarative sentences, "The US is good. Saddam is evil. We will win. He will lose. Me Tarzan. You Jane."
His speechwriters apparently have instructions to make sure that words of more than one syllable are kept down to a minimum, just to make sure that their man doesn't suddenly come to a dead stop in mid-speech because he's been confronted by a polysyllabic word like, well, like polysyllabic. "Poly-what-a-bic?" Bush might say, a look of bafflement on his face.
When his speechwriters are not around and there are no cue cards to read from, anything can happen and usually does, as, happened, for instance, in Crawford, on August 21, 2002, when Bush told reporters (with a grinning Donald Rumsfeld standing by his side): "I am a patient man.. And when I say I am a patient man, I mean I am a patient man." (Okay, we've got that right.) "Nothing Saddam Hussein has done", Bush continued, "has convinced me that he is the kind of fellow that is willing to forego weapons of mass destruction, is willing to be a peaceful neighbour, that is willing to honour the people, the Iraqi people of all stripes, will values human life. He hasn't convinced me, nor has he convinced my administration."
Well, Saddam Hussein may not have convinced Bush that he was 'willing to be a peaceful neighbour,' but Bush has certainly convinced us that he is not only 'Bomber Bush of Baghdad,' he is also a master (of sorts) of the English language.
The other thing about Bush is that he is a compulsive smirker. Smirking comes as naturally to him as breathing. No matter what the occasion whether it's a State of the Union Address or an Iraq victory speech, you can always count on Dubya to pass the smirking test with flying colours: "My fellow Americans, we're the greatest country in the world (smirk, smirk) -- our farmers are the greatest farmers in the world (smirk, smirk) -- our workers are the greatest workers in the world (smirk, smirk) -- our military is the greatest military in the world -- they're America's finest (smirk, smirk), and I am proud to be their commander-in-chief (smirk, smirk)."
After one of these spell-binding performances, Bush might turn to Secretary of State Condoleezza Rice and say, "How'd I do, Condi?" And she, being the loyalist that she is, will reply, "You did great, Mr President" though, secretly, she's probably thinking, "What a dumbo!"
Bush once said that he's better informed than his father because he gets daily briefings from Rice. Condi will come in and say, "You gotta do somethin, about Eyeraq, Mr President," said Bush in an interview. No, I am not making this up; those were his actual words.
But here's what Condi might say on some future memorable occasion, "Have you learnt your lines, Mr President? Remember, whatever you do, for God's sake don't ad-lib. I mean, why give Letterman and Jay Leno more ammo than they've already got? Right?"
"Right, Condi," Bush will say as he cycles off into the sunset.
According to Mark Crispin Miller, a professor of media ecology at New York University and author of a book titled 'The Bush Dyslexicon,' "Bush is so illiterate as to turn completely incoherent when he speaks without a script or unless he thinks his every statement through so carefully beforehand that the effort empties out his face. His eyes go blank as he consults the TelePrompTer in his head, and he chews uneasily at the corners of his mouth, as if to keep his lips in motion for the coming job, much as a (baseball) batter swings before the pitch."
It is said that the job Bush would really like to have is that of US Baseball Commissioner, and that he only ran for president of the United States because he thought it would look good on his resume when he applied for the Baseball Commissioner's job.

international women's day

Theory of Gender
The subtle differences between the two appraoches -- WID and GAD
-- towards the participation of women in development process
By Beenish Kulsoom
Introduction
The two relative approaches towards women involvement in state development namely WID and GAD have respective influences. While one focuses on the integration of women the other gives preference to the relational aspect.
In developing countries and specially in the context of Pakistan development scene the term 'Gender' is confused with issues related to 'women'. Both the reproductive and productive roles of women are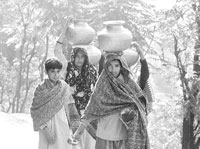 merged into this evasive development jargon. Hence we see that in the different phases of any country's economical, social and political cycle the term 'gender' has been used to benefit a closed set of policies under the rubric of utilising women towards the development of the country.
There are two different approaches in the development that have been so called talked of including the involvement of women in the development of the country and thereby also addressing and elevating their relative positions in the society.
The two approaches under consideration are Women in Development (WID) and Gender and Development (GAD). It is important to highlight the subtle differences between these two approaches towards the participation of women in development process which is contingent upon the country's socio-economic status. The purpose is also to see how different policies resulting from these two approaches have affected women's status.
One of the defining movements of the 20th century had been the relentless struggle for gender equality, led mostly by women, but supported by a growing number of men. During the last three decades women's issues have also been progressively included into the development debate and practice.
In 1979, the United Nations approved the Convention on the Elimination of All Forms of Discrimination Against Women (CEDAW), a path-breaking charter of the legal and human rights of women. But, even under law, the equality of women is not yet assured in many societies -- let alone in practice. Though the struggle is far from over, the claim for gender issues in development practice has undergone important and decisive changes over the years.
In development discourses Gender made its appearance through two main conceptual pushes: the first was 'liberal feminism', also called 'Women in Development', WID. 'Gender and Development' (GAD) is the second dominant perspective in the discourse.
Researchers allocate the sexual division of labour maintained on the premises of 'modernization theory' equating it with industrialisation and breaking through the traditional customs as the consequence of 'Women in Development' (WID).
While we have the other approach namely 'Gender and Development' (GAD) which sees not women as problematic but the social divisions and relations as problematic. The GAD is cross-cutting approach which puts 'analysis' at the centre and calls for a comprehensive understanding of 'socially determined' in contrast to what is 'biologically given'.
From WID to GAD
'Women in Development' or WID, is the name given to the first co-ordinated approach to feminist advocacy regarding development issues, formulated during the 1970s, and implemented mostly during the 1980s, though its influence is still strong today.
The name WID itself emphasises the integration of women into development which remains pivotal to this approach. This claim was not founded just on the marginal attention given to women's issues by development organisations up to the 1970s, but mainly on the declaration that where ever women oriented issues had been taken into consideration it had been done on a very sex-specific terms.
WID advocates asserted that women's inclusion in development projects had been on the basis of their roles as mothers and carers, while men entered the policy process as heads of households. Therefore, mainstream development programmes were targeted mainly to men, whereas women were relegated to the more marginal 'welfare' sector. What WID advocates were contesting was the view of women that they claimed permeated development projects at that time. These claims were based on theoretical debate around gender issues during the 1970s. In fact, those years saw a wave of feminist activism and debate, particularly in northern countries.
Feminist movements were asserting the equality of women with men, especially in civil and political rights within northern states. They also stressed the need to break free from the biological determinism, which constructed women's and men's roles on the basis of their sexual identities, therefore, immutable characteristics. For instance, marginalisation of women from development process was not considered problematic, based on the premise that households are altruistic and that they would be taken care by male heads of households.
Women, therefore, considered as the passive recipients of the development programmes directed towards women, but "only as mothers (nutrition and maternal and child health programmes) or potential mothers (population programmes). Women are seen reproducers, not producers, welfare cases not workers" (Jane S. Jaquette, 1982).
'Gender and Development' (GAD), is the name of another approach to feminist advocacy within the development establishment, developed during the 1980s. Key elements of this method can be deduced from the title itself: the centrality of the concept of gender, and the emphasis on relational aspects implied by the use of the conjuncture and.
Historically, GAD is an approach which has emerged principally in opposition to the WID's liberal approach. The GAD feminist advocacy arose out of criticism of both current development approaches and of Western feminism. Both were accused of 'homogenising' the women of the South, thus creating a 'Third World Woman', which was transformed into both the victim of development myopia and an instrument for feminist entry into the development establishment.
GAD advocates the necessity to shift the focus from women as a group to the socially determined relations between women and men. This 'deconstruction' of gender roles had a prominent aim of evidencing the need to free Third World Women from deterministic assumptions about their needs and interests based solely on their womanhood and the fact that they lived in developing countries. Presently, the work of deconstruction and critique of dominant approaches has entered into the development discourse. This is also being harshly criticised especially for its progressively evident incapacity to reach those whom it was supposed to be aiding most: the poorest people in developing countries.
Policy Implications of these Approaches
The WID approach had contested the preceding sex-based division and called for utilising women in the development process by involving them in the productive roles by integrating them in the development process. The two underlined policy prescriptions were integration of women into ongoing development initiatives and thus avoiding the confrontation with the sources and nature of women subordination and with the emphasis on investing in women education and employment -- the latter being concentrating on women's productive role thus investing in increasing women's skills to enable them to generate their incomes (Rathberger: 1990).
The two policy prescriptions have been in vogue in the 'East Asian Economies' (EAM) in the past and are still in practice in the 'South Asian Economies' (SAM). For instance we see World Bank investing in girl child education programmes in Pakistan, India and Bangladesh. The common assumption remains that income is the effective stimulant for keeping women manage their reproductive and productive roles. Hence we see 'Women in Development' (WID) as the integrative project which is based on justice, equality and efficiency and thus which meant giving primacy to women's productive roles and integration into the economy as a means of improving their status.
In the context of the Micro-Credit Schemes the use of loans is seen as policy prescription. This integrative approach is in contrast with welfare approach in which women are seen as mere dependents of the men. However, it does not question the constraints that women face during this presumably development initiative.
On the contrary 'Gender & Development' (GAD) calls for 'gender analyses' based on the social relations outside the West's understanding of conjugal roles, which will be termed under patriarchy. Here I would like to make a cursory reference to 'patriarchal bargains' (Kandiyoti: 1988) -- which essentially means that women strategise within the constraints to maximize their life options and provide them security in the long-run. This puts 'social' in the centre for a more comprehensive analysis involving both men and women. The approach encourages study of social relations which may inhibit or liberate women from participating in the development process.
For instance the term 'male bias', which essentially means, that a bias that activates in favour of men as a gender, and against women as a gender. GAD is a political project which questions the underlying social constraints that influence the lives of both men and women. It is not integrative project which was step ahead of welfare project and under the rubric of WID. This approach is quintessentially equivalent to what Robert Chambers has been propagating, and which essentially means 'putting last first'; power reversal and questioning the existing structures prevalent in society that discourages men and women to raise their voice against the social injustice and inequalities.
The highlight of GAD projects is the examination of sexual division of labour and the social division of responsibilities. The comprehensive analysis, therefore, is what we term as gender analysis, which puts forth the relational aspect of women.
What lies ahead of us?
Money as the gauge of women empowerment through micro-credit schemes has been the highlight of WID. With this integrative approach of setting up women-specific projects while remaining within the existing structures also remains another strategy for uplifting the women status. The analysis of the two by a leading feminist scholar A.M Goetz, 1998 indicates that the first action has reduced women as mere loan keepers and whilst the other has meant marginalisation of women's issues in the establishment of women's offices in many public institutional frameworks of developing countries. The idea of delegating power to women has been reduced to the creation of small, marginal state offices for "women's issues", with chronic lack of funds and personnel.
This brings us to different yet interrelated information involving Prime Minister Shaukat Aziz who, while meeting Dr. Mohammad Younus said, "as part of our lasting and sustainable poverty reduction strategy we are focusing on creating income-generating avenues for the poor and disenfranchised and specially our women through micro-credit institutions" (The News International: 6 March). In another instance a noted architect Arif Hassan of Urban Resource Centre, Orangi Pilot Project (OPP) emphasized on 'research extension services' for enhancing on development culture in the country. It is important that development agencies do not take project prescriptions generated through external influence, instead solid research base should be facilitated to undertake projects that create an enabling environment for women.
The call for research and extension services is essential if development initiatives are meant to be sustainable. Policy prescriptions deeming to generate ready-made and rapid results are never achieved socially. On the contrary, the social itself becomes problematic if development coincides with societal pressures and values. In the case of gender issues the social pressures are overwhelming; hence the project design must take social relations as a point of departure if the motivation is to raise the political voice of downtrodden including men and women, both.
In addition to this a more detailed and nuanced study of the existing laws of women rights and their impact on the lives of women also be generated. The recommendations be based on the gender analysis that takes social relations as the point of departure. For instance disaster relief stories from October, 2005 (see Disaster Alert published by Rural Development Policy Institute) earthquake indicates that the households have made use of their women actively (though as passive recipients) for accessing the relief packages from relief agencies when the affected populations came to know of amount of relief being provided to widows was manifold.
As a negative example it shows the dependency syndrome creeping into these populations, but this also indicates that at this time these areas are also open for effective gender specific projects, provided they are based on comprehensive social relations analysis of men and women's roles.
Online job posting and hunting is an inevitable fact, giving employers access to a large database of passive candidates
By Sameer Siddiqui
The Internet has greatly affected peoples' lives and their day-to-day activities. Traditional means of posting and searching for jobs has been overtaken by a more efficient and economical way of doing things online.
With the entry of viable and veritable job sites that emulate the popular and successful monster.com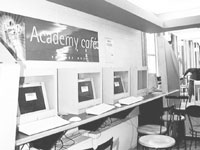 model, and with 12 million Pakistani Internet users, an inevitable growth in employers advertising for, and seekers searching for jobs online has started with a huge momentum.
Job seekers, experienced and entry-level, and employers, large and small, are flocking to online job sites.
The modern-day job seeker with the internet at his disposal has a huge advantage over his counterpart of yesteryear. First is the very ease of repetition with which one can apply for myriads of online jobs simultaneously. It is far simpler to upload a resume once and use it repeatedly to apply for different jobs at different times. Instead of incurring the cost and the hassle of enlisting the help of a copier to print the CV every time a prospective job is spotted, the seeker now uses a few keystrokes from the comfort of his chair.
Most of the job sites require job seekers to copy and paste information from their existing CV into multiple forms in a format that the respective site understands. The site then stores the CV against that person's unique user ID. Lives of job seekers are made far more easier by sites like 'ROZEE.PK' that allow users to upload existing CVs in Word or Adobe at a click of a button with no additional forms in sight -- a huge boon to attract senior candidates in no mood to retype information in their CV into lengthy forms.
Another huge advantage of applying online is that in addition to the specific job the seeker is applying for, his/her resume is available to all other employers who have similar needs but whose job posting either went unnoticed by the seeker or whose HR staff chose to search for CVs from online database instead of posting a job. In other words, by simply uploading a CV, a seeker gets access to multiple employers, a scenario not possible in the world of traditional advertising.
How seekers can take advantage of CV search being used by employers is another matter. A search for CVs on a job site is nothing different from a search conducted on Google. Some specialized sites leverage similar document/CV tagging and searching techniques employed by powerful search engines like Google. Therefore, it behoves job seekers to ensure that all important keywords are present in their resume that the employer might perform a search on. Before posting your CV online, put yourself in an HR manager's shoes and think about what keywords he/she would type in a search bar to look for candidates in your line of work. Then simply ensure that you have those keywords laced in your CV with relevant work or academic experience.
In addition to ease and wider job prospects, online job seeking ensures that the qualified individual's resume doesn't get lost in the clutter. Picture in your mind an HR manager getting a stack of paper CVs brought to him from a job ad placed in a newspaper. If your CV is in the middle or toward the bottom of this thicket then statistically speaking, the chances of your CV being noticed by the tired manager are slim.
Now imagine an HR manager, who posts a job online, getting same number of CVs. In this case, it hardly matters if your CV is the last one submitted. The HR manager has, at his fingertips, filtering tools and search criteria using relevant keywords to remove the noise and to surgically extract the resumes that have the most relevant experience. Thus, nothing is left to chance in the online world; if you are the best you will certainly get noticed.
In addition to levelling the playing field for all job seekers, Internet is also the great equaliser for employers whether big or small. There is no need to spend lacs using traditional means to get job seekers pay attention to the hiring needs of a company. With little and less than Rs. 5,000 to sometimes for free, a small company is guaranteed a large number of job seeker's 'eyeballs'. Therefore, reduced cost is the first reason why employers have begun to take notice of this new media. But cost alone is not sufficient to sustain this trend.
The other big reason is the same automation that assists the deserving job seeker get noticed while helping the employers tremendously. Compare, as you did before, hundreds of applicant CVs piled in an Inbox with no marks distinguishing the good from the bad. From an employer's perspective, the manual search for the right candidate is cumbersome and inefficient. The online world, on the other hand, makes the filtering for right applicant easier and by far, more efficient. The CVs are electronically available and employers can use powerful google-like searching techniques to surgically get to those CVs with most relevant words and experience in their resumes very little is left to chance. In other words, pile of applicant CVs can easily be reduced to a relevant few that pass filtering criteria.
Another unmatched advantage of a job site is that instead of waiting for people to respond to job postings, employers can proactively use the same online tools that were employed to filter an applicant list to surface CVs of those people who might not otherwise apply for a job posting. Most of the time, these are the senior and best people in their line of work, and may not be actively looking. Online job sites give their employers access to the large database of these passive candidates. This feature works in the best interest of employer and prospective candidate provided the employer has a compelling opportunity.
Besides hugely discounted cost and highly advanced search automation, another compelling reason for the shift to Internet is the ubiquity offered by the Net. People anywhere in the world can view jobs. In this age of human capital moving to where the jobs are, it is imperative to advertise in a place where the best person, whether she/he is in Pakistan, Dubai, or U.S. has access to the job description.
(The author is the Vice President . of Products at Naseeb Networks. 'ROZEE.PK' is a product of Naseeb Networks).

development
Karachi's Gaza strip
Government's promise of the rehabilitation of slums in Karachi is nothing more than a plan for real estate investment
By Dr Noman Ahmed
In a recent announcement, the City Nazim of Karachi and top officials of Government of Sindh informed that the katchi abadis shall be converted into sites of modern development by introducing sophisticated real estate projects. It was further stated that the assignments shall be completed with 'full cooperation and participation' of concerned communities.
The announcement has hardly come as a surprise. It is only an extension of a trend of seeking quick revenue through the contractual arrangements in selling land and property rights of a wide variety.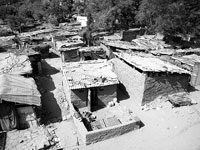 As the municipal institutions are performing the tasks of investment agencies, one can expect more ventures of such kind. It remains to be seen as to how the city in general and the spread out squatter settlements in particular shall counter the increasing pressure of speculation and urban renewal.
More importantly, the input on the communities inhabiting such locations need to be studied. It is also crucial from the magnitude of the problem as katchi abadis dwellers, which constitute about half of the net urban population. And a large number of them are still grappling with unresolved problems, disputes and lacunae of various kinds that can make them a vulnerable target for the proposed investments ventures. Looking at this approach, one is reminded about the usage of 'urban renewal' as a tool by Israel authorised to create in-roads into Arab / Palestinian settlements in the West Bank. A brief review shall be interesting to compare the two scenarios.
Karachi, like many other large cities of Pakistan, is physically divided on the basis of socio-economic differences, politically favourite locations and potential sites for real estate developments. There are residential localities owned and used by the upper income groups who collectively find it appropriate to enlarge the distance from other communities. This approach has evolved from the combination of several perceptions. It is generally believed that by maintaining and conserving distance from other typologies of settlements, the life styles of the rich shall be conserved. The issue of security is also a matter of concern.
An elitist definition of lesser fortunate neighbourhoods - particularly katchi abadis - is that they are the breeding grounds of crime, safe havens for criminals (and of late, terrorists), sites of ignorance and generally incompatible locations for maintaining any kind of social interaction. In other words, katchi abadis are looked upon with contempt and as an eye sore. They are viewed as a part of the problems, not solution!
In their own stride to find a solution for this expanding 'menace', the elite have modified physical structure and management procedure of their neighbourhoods. The living quarters of the elite have become restricted areas for the commoners. By denying the creation of public transit routes, a class difference is perpetuated. The planning and design of such neighbourhoods facilitates the creation of unsalable boundary walls with heavily guarded gates, barriers and observation posts. In this 'Plebian to Patrician' type divide, there are countless examples of social injustice that have cropped up. Denial of accessibility to pedestrians and para transit, use of law enforcement agencies for harassing alleged trespassers and the show/display of arms to frighten the common citizens are examples.
Such colonizing tactics and approaches to establish hegemony are becoming increasingly common in our urban norms. The recent solution that is being promoted as a fantastic idea is the urban renewal schemes for re-doing the katchi abadis with a new format of development. Admittedly, while it shall hardly grant any worthwhile benefit to the already under privileged residents of katchi abadis, it will surely amount to a lucrative deal for the ever greedy developers, investors and their political partners to venture into this uncharacteristic territory. While few of the civilised societies can claim to offer evidences on this count, one surely remember the Zionists using this tactic to make in-roads into the Gaza-West Bank complex since 1948.
Tom Angotti, Editor of the Planners Network Newsletters, reports that urban renewal and upgradation programmes were used by the Israeli administration as a tool to dispossess the hapless Palestinians from their rights to settlement. Moving ahead through a long term planning approach, the successive Israeli administrations have created extended enclaves of Jewish settlements in the heartland of Palestinian territory.
In order to connect these gated communities with the mainlands of Israeli cities, a web of highways and freeways have been created with very lavish buffer spaces. The reason for keeping this wide right of way is to provide the Israeli forces an opportunity to safeguard the Israeli interest as well as to use the transportation links as observation posts. In the process, Palestinian farmers and small land owners lost their lands, crops and even the rights to exist in some cases.
As a result of this process, Israel now occupies 22 per cent of West Bank land and controls over 60 per cent of the territory. Physical realities of this injustice reveal that the poor and downtrodden shall never be able to rise beyond their prevailing status. The situation in the katchi abadis in Karachi will not be much different if such thoughtless urban renewal attempts are allowed to be implemented.
It must not be forgotten that katchi abadis in Karachi have evolved as a response to the failure of state policies in the provision of affordable housing to the needy groups. As state land was abundant many katchi abadis sprang up on these loosely guarded territories. The landlords of peri-urban locations also contributed to the promotion of katchi abadis for their own benefits. With the passage of time, the option of any affordable housing for the real poor have simply vanished. Burgeoning land prices, high construction costs, very low savings/capital accumulation of the needy groups and absence of housing credit options for this class of people are few reasons.
It is a well known fact that in-migration to Karachi from various disadvantaged regions is still continuing at a very high pace. Much of this population is absorbed in the confines of existing katchi abadis. In reference to one interpretation, katchi abadis can be called as the shock absorbers for the city because there would have been mass scale riots if the low income groups had an absolute denial of housing rights. It is also true that one cannot ignore the squalor and dilapidated conditions currently prevailing in these locations. This fact demands a people-friendly approach for upgradation.
Since the incomplete implementation of what was termed as katchi Abadis Improvement and Regularisation Programme (KAIRP) in 1987, no worthwhile effort has been instituted for the benefit of katchi abadi dwellers. Mobilised communities in katchi abadis, under the technical guidance of Orangi Pilot Project and other organisations, have immensely invested in collective infrastructure and services on the principles of self-help. It is disappointing to note that most of the government sponsored development packages fail to incorporate this valuable input in their schemes. It is also myopic to consider katchi abadi dwellers as 'hardened criminals'. These communities are a microcosm of the metropolis with respective shares of virtues and vices! Admirably, most of them know the art of survival through positive means.
Few steps must be taken with regards to katchi abadis. The ongoing works, whether based on self-help or through institutional contributions, need to be consolidated. Disputes, especially related to ownership and regularisation, must be settled on a priority basis. The contents of Sindh katchi Abadis Authority Act (SKAA) of 1987 must be applied in letter and spirit. The act empowers SKAA to grant ownership rights to eligible occupants after a careful process of survey and scrutiny. The grant of titles is usually followed by development work in the area. A model of private sector participation may be allowed to evolve to accelerate the upgradation work. Evictions and re-settlements must be minimised to a bare minimum extent through a process of consultation and dialogue. It is un-realistic to think that half of the population of a megapolis such as Karachi can be ignored in any development programme.
The rehabilitation of Taunsa Barrage, a lifeline to 6 million people in Punjab, has led to serious issues of displacement
By Noreen Haider
Barrages in the Indus Basin are vital parts of Pakistan's irrigation network. Many of the older barrages, built 50 to 100 years ago in Punjab, are in need of rehabilitation to take care of aging, design and construction defects, changes in hydrological conditions and deferred maintenance. Some of them are in dire need of remedial measures.
Constructed between 1953 to 1958 over the Indus River in the southwest part of Punjab in Kot Addu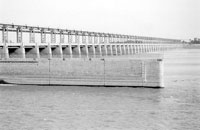 Tehsil of Muzzaffargarh District, Taunsa Barrage irrigates 2.3 million acres of land in Layyah, Rajanpur, Rahimyar Khan, Muzzaffargarh and Dera Ghazi Khan Districts. Three canals -- DG Khan, Thal, Punjnad Link and Muzzaffargarh -- were derived from the barrage. The design discharge of the barrage is 7.5 million cusec Soon after the barrage was commissioned, it started experiencing multiple engineering problems which aggravated with the passage of time.
In 2005 the Government of Punjab announced that Taunsa Barrage may collapse anytime, cutting off irrigation supplies to 2.22 million acres in Punjab and drinking water supplies to about 6 million people and livestock. It was revealed that the sudden collapse of the barrage could result in the disruption of railroad traffic to trans-Indus areas and the non-functioning of oil and gas pipeline crossing the river over the bridge piers.
The collapse was imminent because of the retrogression of the barrage downstream, repeated damages to the silting basin including the rupturing of skin concrete and leaking joints of mass concretes, sedimentation problem in DG Khan Canal and choking of about 80 per cent of pressure pipes
Talking to The News on Sunday, Secretary Punjab Irrigation Department Arif Nadeem informed that the barrage had been facing erosion and deterioration of concrete floor. "Immediate rehabilitation measures were needed to avert severe economic losses and adverse impacts on the lives of the millions of farmers."
Given the sensitivity of the issue, the Punjab government initiated the rehabilitation and modernisation of Taunsa Barrage called TBMERP .The project was initiated in September 2005 incorporating the restoration of the barrage, floodgates and its incidental facilities in order to guarantee a water resource to the peripheral area. Out of the entire construction cost of US$150 million, the World Bank is financing US$123 million (approved in October 2004). The Government of Japan is contributing a grant aid of 5165 million yen, for the detailed design of the floodgates and this is being executed by the JICA.( Japan International co-operation agency)
The inception of the construction process displaced the indigenous fishermen from their settlements. Although World Bank claimed to be committed to preventing adverse social and environmental effects and it was affirmed that there would be a judicious resettlement plan for the people displaced by the TBMERP. But as it turned out, there were serious social and environmental impacts of the project and violations of World Bank's own policies regarding resettlement.
Among the major problems, consequential to the project, was the unequal distribution of compensation money. For instance under Entitlement Matrix of the Resettlement Action Plan displaced families were to receive compensation according to house sizes and types but the department gave compensation money following its own preferences. According to the villagers of Basti Sheikhan (left bank's resettlement site) and Basti Allah Wali (right bank's resettlement site), all displaced families in Basti Sheikhan have received Rs 40,000, while families in Basti Allah Wali have received only Rs 16,000 regardless of house sizes and types.
The relocation areas have not improved the lifestyle of these people. Poor drainage and hygiene conditions of the relocation area were unsatisfactory resulting in the spread of disease. The resettlement policy of World Bank says that the livelihood and living standard of displaced people must be improved, or at least restored but the fishermen living by the river assert that their livelihood which was dependent on the river has been destroyed forever.
In order to address the problems of the affected people and the indigenous fishermen of Indus, Sindhu Bachao Tarla (SBT), a coalition of NGOs, fishermen and activists, has become active and has been spearheading the protests against the Bank and Punjab Irrigation Department.
Talking to TNS, Sindhu Bachao Tarla representative Fazl-e-Rab Lund said, "We are protesting for the rights of the local people. The fishermen were involuntarily removed from their lands by the Punjab Irrigation Department. They were not provided any mutually agreed compensation and they were not given appropriate resettlement area. They are living like animals". Lund also shared that in Basti Sheikha, Maza Qaim Wala, Tehsil Kot Addu there were some forty families who were still living under open skies. "They have nothing left. Not only have they not been given any compensation but their only source of livelihood has been taken away from them. Their basti (settlement) has become the construction site. They have been left with no option but to resort to begging. No promises made to them by the Punjab Irrigation Department have been fulfilled. The minister also came to visit the Barrage site but he was not aware of anything that is going on here."
SBT has held numerous protests and staged demonstrations in Islamabad in front of World Bank for the rights of the victims. The organisation is also questioning the technical, economic, social and environmental feasibility of $150 million worth remodelling project "There is no working system in place to monitor the subsurface river flows. The claims about the potential collapse of Taunsa Barrage in near future are wild guesses," said Mushtaq Gaddi representing SBT.
On February 15, a breach occurred in one of the upstream coffer dams of the Barrage which caused water spill, loss of construction material and machinery and intensified the problems of people.
However, secretary Punjab Irrigation Department holds a different version: "Before the project was initiated a detailed survey of the area was conducted. A committee of local people was formed to make the list of families. There were some 957 families which were identified by the committee, who were to be resettled in another area. A detailed resettlement plan was developed. Till today 22 million rupees have been distributed to the displaced families. Pakka (metalled) road, water, electricity and community latrines have been provided to them in the new location. It is the families who were not included in the original list that have not been given any money and they are the ones staging protests."
SBT and Action Aid recently staged a protest and announced a hunger strike in front of the World Bank in Islamabad. They demanded the establishment of an independent inquiry commission to address the issues of resettlement and livelihoods of displaced people. The country director however refused any such demand and said that it was a matter of Pakistan's sovereignty and that they had no authority to set up commissions.
Talking to TNS country director World Bank John Wall said, "The real problem is the poverty of southern Punjab. The people who were displaced were given compensation money and provided alternate accommodation. It is the people living in peripheral areas that are feeling at a disadvantage. It is very natural and we do understand but what the SBT is demanding is out of the question and is not going to happen."
Replying to a question Wall said: "We are monitoring the development of the project very closely and are satisfied with the design, pace and progress of the project. However there would always be critics who would have something to say about the design or ecology. Design is a highly technical thing and before initiating the project it was approved by a team of international experts. This project to remodel the barrage would benefit 2.2 million hectares of land and more than 6 million people in southern Punjab. It could not be changed just because a few fisher families are relocated. We have to see things in proper perspective."
Punjab's Minister for Irrigation Amir Sultan Cheema said while talking to TNS: "Sindhu Bachao Tarla is using the poor people for their own interests. They have suddenly sprung up and are using the people to get money for themselves. These are cheap blackmailing tactics. I have asked their representatives to come to Lahore and talk to the relevant Punjab Irrigation Department but they insist on staging demonstrations in Islamabad in front of World Bank for cheap publicity."
"The World Bank cannot establish independent inquires or commissions. They are a bank and have given us almost interest free soft loan for the reconstruction of the Barrage for ten years. This is a Punjab Government project and we will decide what has to be done. I am monitoring everything myself and would commission all the inquires," he added.
The minister also denied that the recent breach in the coffer dam has caused any damage, calling it misguided propaganda. "There was no damage to the barrage or the recent construction. The breach was in the coffer dam which is a mud filled temporary structure build for the duration of restoration and repair work. If at all, the damages would be borne by the contractors, Descon. We are neither paying any extra money nor have faced any major delay. There is now water for drinking flowing in DG canal on time."
Meanwhile SBT representatives are continuing with the hunger strike in Islamabad. They claim that John Wall's assertion is completely baseless as the TBMERP is not the first World Bank funded project to result in innumerable social and ecological effects.

firstperson

Syeda Abida Hussain
A clean political career
I told Musharraf that I live in a country full of thieves but I am not a thief myself
By Aoun Sahi and
Shahzada Irfan Ahmed
Syeda Abida Hussain was born on March 17, 1946. She is the daughter of late Colonel (retd) Syed Abid Hussain Shah. She started her political career from Pakistan People's Party's platform in 1971. She was selected as the Member of the Punjab Assembly on a seat reserved for women in 1972. In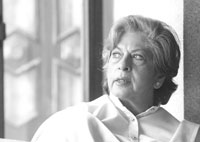 February 1977 she resigned from PPP on the issue of 'wrong distribution' of party ticket in general election in Jhang and joined National Democratic Party (NDP) in May 1977. She resigned from NDP in 1979. The same year she was elected chairperson of the Jhang District council. She was re-elected for the same slot in 1983. In 1985 general election, she won MNA's seat from Jhang, becoming the first women from Pakistan to be elected an MNA through popular vote. She sat on the opposition benches throughout the tenure of the assembly. In 1988, she was re-elected as an independent candidate and again sat on opposition benches. She worked as secretary to the combined opposition in parliament and was appointed caretaker Minister for Information and Broadcasting in August 1990.
Being the federal minister, she lost her National Assembly seat in the general elections of 1990 but was appointed Adviser on Population Welfare with the rank of a federal minister on 18 May 1991. Later, she was appointed Pakistan's Ambassador to the United States in 1992. After returning to Pakistan, she joined PML-N in 1994
After the dissolution of assemblies in November 1996, she joined the interim set-up as Minister for Education. In 1997, she was again elected an MNA and appointed Minister of Population Welfare and Womenís Development. In May 1999, she resigned from cabinet and formed a forward bloc in party against then PM Nawaz Sharif. In October 1999, she welcomed general Musharraf but later she developed strong differences with General Musharraf and her party PML-Q and started criticizing both. Her daughter Sughra Imam Punjab Minister for Social Welfare also resigned on June 18, 2004 on her differences with the PML-Q leadership. Thirty-six years down the road, she along with her husband Fakhar Imam has rejoined PPP from whose platform she started her political career in 1971.
The News on Sunday interviewed Syeda Abida Husain this week. The excerpts of the interview follow:
The News on Sunday: You have re-joined PPP at a time when the rumours of a government-PPP deal are making rounds. Do you think it was a prudent move on your part, especially when you are known for changing loyalties quite often?
Syeda Adida Hussain: It is a totally wrong perception. In my political career spanning 35 years, I have changed just three parties. I have always joined an opposition party and never entered the folds of those in power. I have a very clean and transparent political career. My joining PPP has nothing to do with the so-called deal, which I firmly believe is not there. In 1972, I started my political career with PPP because it had a liberal manifesto and believed in rights of women. I worked hard to organise the party in my area but in 1977 general elections, I was marginalised and my male relatives were given preference over me for party candidate. At this, I decided to quit the party. But when I met Benazir in Washington in 2003, I was impressed by the level of her commitment in her struggle for restoration of democracy in Pakistan. After that we met several time in London and Dubai. Once Benazir signed the Charter of Democracy (CoD), Fakhar and I decided to join PPP under her leadership. The only deal she wants with the establishment is that the elections should be fair and nothing else. Similar were my concerns when I joined and quit Naseem Wali Khanís NDP and Nawaz Sharifís PML-N. I left when I found that they had deviated from right path.
TNS: You said you have never been charged with any offence throughout your political career. But records show that you had to resign in 1999 from Nawaz Sharif cabinet on charges of electricity theft. What does it mean.
SAH: Yes, this happened but let me tell what was going on at that time. I have a very interesting story to tell. In 1998, Mian Nawaz Sharif appointed General Musharraf as Chief of the Army Staff (COAS) and soon after that invited Pakistan Army to take over reins of Wapda. The purpose cited for this handover that only Pakistan Army was able to overcome line losses of the authority that had surpassed the mark of 30 per cent at that time. At that time General Musharraf appointed General Zulifqar as Chairman Wapda and handed over the responsibility of checking line losses to him. The chairman took no time in proving his loyalties to his master and registered cases of electricity theft against some 200 bigwigs of the ruling PML-N including several MNAs and MPAs, senators and ministers. I was also one of them. You will be amazed to hear that I was booked for causing damage worth Rs 2,300 to Wapda in the form of line losses. I have eight tube-wells installed in my agricultural land but the Wapda team found fault with just one of them. How is it possible that a person who pays annual electricity bills to the tune of Rs 2 million will steal electricity just to save Rs 2,300. I took the matter to Prime Minister Nawaz Sharif and asked him to look into the issue. He did not take the matter seriously and ordered a routine inquiry into the matter. During the inquiry, Wapda officials came out with a strange finding. In the inquiry report, they claimed that the total line losses through the said electricity meter were to the tune of Rs 260,000. At this, I lodged a writ petition in Lahore High Court and pleaded that my character was been maligned intentionally. Targetting a sitting minister like this was enough to show that army was pursuing a secret agenda. My colleagues advised me to pay off the bill and refrain from taking the establishment head-on. Even Elahi Bakhush Somorro, then speaker National Assembly asked me not to move a privileged motion and deposit the amount with Wapda. While this hunt was on, I got a chance to meet General Musharraf at a private function. I made a complaint to him but his response was quite cold. I got infuriated and told him in his face that General, I live in a country full of thieves but I am not one of them. I finally thought I should resign and part ways with Nawaz Sharif who had not taken a stand on this issue. I warned him that he should not undermine General Musharraf but he did not pay heed to what I said. He made many blunders during his second term and had to pay a heavy price in the end.
TNS: You said Nawaz Sharif made many blunders. Which do you think was the biggest one that he had made?
SAH: I would say that visiting US President Bill Clinton in May 1999 and requesting him to help Pakistan in making a respectful exit from Kargil was the biggest blunder that he made. Nawaz Sharif had discovered that a front had been opened by army in Kargil without taking him into confidence. He should not have gone to the US. He should have simply called off the military operation and court martialled the responsible military officers involved. The democracy in our country would never have derailed, if Nawaz Sharif had shown some courage. By seeking US help he had exposed his weakness. It was no surprise for me to see Musharraf intervene and grab power in October 1999, and send Nawaz Sharif behind bars. This was bound to happen.
TNS: You are blaming Nawaz Sharif for strengthening General Musharraf. But critics say it were Mian Azhar, Fakhar Imam and you who fully supported him?
SAH: It is true that we welcomed General Musharraf but this does not mean that we paved way for a dictatorís rule. Instead, I was trying to lobby for restoration of the parliament. I was hoping against hope that military will not cast long shadows on Pakistan and its people but Musharraf proved no different from other dictators. I would like to tell my critics that it were the defectors of PPP and PML-N, and the MMA that supported General Musharraf by voting in support of the 17th amendment in the Constitution.
TNS: How the people of your constituency and office bearer of PPP have reacted to your re-joining PPP?
SAH: The people of my constituency are very happy. I had worked hard from 1972 to 1977 to organize the party in Jhang district, so the core group in PPP is the one which has worked with me earlier. All the office bearers of PPP Jhang district welcomed me and announced support for me in a public gathering.

This is your computer speaking
Whether it is the remotely-operated, pre-programmed aircrafts or the UCAVs, the future of technology seems to lie in artificial intelligence, neural networks and quantum computing
By Aziz Omar
It was a popular Native American belief that if one could communicate with the souls of birds such as eagles and hawks, then one could have sight beyond sight. A bird's eye view would lend the warrior a superior vantage point from which to track the movements of the adversary. The winged creature would use its own instinct to follow the target and keep it within its sight.
In a more modernistic, albeit fictitious setting, such a scenario was depicted in Episode V of the popular film series 'Star Wars'. An unmanned drone was sent by the empire to spy on the rebel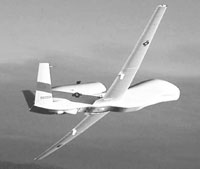 alliance's operations on the icy planet of Hoth. The US military itself has been obsessed with the idea of pilot-less aircraft since World War I, when in 1916, the Hewitt-Sperry Automatic Airplane or the 'flying bomb' was developed. This plane could be flown Kamikaze style into its target by utilizing radio-controlled navigation that relied on gyroscopes to perform flight manoeuvers. Although its range of up to 90 miles was determined by distance measuring gear, its accuracy was way off at almost 2 miles. Although, just under a quarter of a million dollars were allocated for this project, the war ended before the drones could be fully operational.
The US navy once again experimented with radio controlled (RC) technology in the 1930s and commissioned thousands of drones with OQ and PQ designation to be manufactured. Even though conventional bombers of that time, such as B-17 and B-24 were modified to be flown remotely, the success of compact planes became evident during the course of the war.
The radio-planes of the WWII era as well as the one following it were either pulse-jet or piston engine powered crafts. Interestingly, it was in one such radio-plane factory that the famous playboy model, Norma Jeane -- or more popularly Marilyn Monroe - was discovered by an army photographer.
The usefulness of unmanned aircraft for military reconnaissance was borne in the Vietnam and Korean Wars. The strategic importance of using robotic crafts for taking pictures also became prominent during the Cold war era, when in 1960, a manned U-2 spy plane was shot down over Soviet airspace. The Lockheed made, high-altitude jet was being flown by pilot Gary Powers, and was on a mission to take snapshots of intercontinental missile bases.
However, the firstly truly combat capable Unmanned Aerial Vehicles (UAV) were the BGM-34 series crafts. Launching missiles at a target is trickier than recording images of it. Although the missions flown by these planes were successful, the concept proved to be far ahead of its time and the fleet was grounded in 1979. However, it was also due to the thrills and accolades attached to 'Hotshot' pilots in skillfully shooting down an enemy aircraft, that initial UAVs were rejected. Film such as 'Top Gun', with Tom Cruise playing the lead, glamourised role of a fighter jet pilot to no end in dogfights throughout.
Yet, as communication systems became more reliable and automated systems began to gain widespread acceptance, the UAV program was revived in the late 1990s. Information gathering by now was being given high priority and along with the emergence of more precision guided missiles such as the laser-guided Hellfire and GPS guidance based smart bombs. On such platform is the now widely known Predator drone that was commissioned by the US Department of Defense in 1994. Yet it is not pilot-less in the absolute sense and is thus more specifically referred to as an Unmanned Aircraft System (UAS). The flying module derives its flight power from a piston driven motor and requires a team of 55 people at a ground bases station as well as a dedicated satellite link.
The US navy found it more useful to utilize predators with strike capability over cruise missiles which cost $1.3 million per pop. Thus they were commonly used in missions of 'targeted killings' in Iraq, Afghanistan and Pakistan. Fire-and forget Hellfire missiles with infrared sensors were launched against alleged Al-Qaeda operatives such as Ayman al-Zawahiri assumed to be hiding near the Pak-Afghan border. However in the reported incidents of his attempted assassination, faulty intelligence led to his life being spared and a number of civilian causalities including women and children.
UAVs such as the Predator and its more advanced version the Reaper still require (man-in-the-loop) to initiate the missile strike. Such airborne weapon laden systems were not fully automated due to certain Laws of war such as the Geneva Conventions that place a burden on the participants to limit collateral damage. Targets need to be correctly identified and the decision to fire has to be undertaken after weighing all the variables. At least that is what is supposed to happen according to military procedure, but does not always transpire in the battle zone.
Therefore, to differentiate between remotely-operated and nearly autonomous aircrafts, the slightly altered term UCAV is employed, where the 'C' is for combat. The Northrop Grumman designed Global Hawk is a typical 'man-out-of-the-loop' aerial drone and has the authorisation to fly in civilian airways. The metallic bird integrates highly advanced reconnaissance and surveillance sensors to navigate and carry out preprogrammed flight plans. Hence the technologies built into it have raised its price tag to $35 million, just above the F-16 but under the $4t million cost of the Joint Strike Fighter. It entered operation in the post 9/11 climate of US led military responses such as that of the ridiculously titled 'enduring freedom' operations of Afghanistan and Iraq.
The Global Hawk along with Boeing's X-45 is operated mainly from Edwards Air Force Base in Los Angeles. The technical prowess of these autonomous planes has enabled them to clinch the status of the next generation of fighter aircrafts. They may as well replace the human piloted F-22 Raptor and the F-35 fighters in the decades to come. Their guidance systems that have been pioneered by the Defense Advanced Research Projects Agency (DARPA) of the US DoD, are paving the way for future unmanned civilian aircraft.
Most of the disasters that take place in commercial aviation are due to pilot error and oversight of the ground crew. Improved and advanced fly-by-wire technology has already been integrated in commercial aircrafts such as Airbus's A-380. Cutting edge computers maintain the crafts performance within safe flying limits and minimise the input from the human operator. Hence there is no physical link between the pilot and the plane and the computers are able to ensure a stable flight even in adverse weather conditions. However, the future lies in artificial intelligence, neural networks and quantum computing that will provide far superior handling of passenger liners than mere human responses. Such self-aware systems will someday take us on long journeys into outer space, to the stars and beyond.