instep
analysis
Who will be Pakistan's next top model?
Instep takes a look at the most promising contenders for the top slot of the future face of fashion
Rabia Butt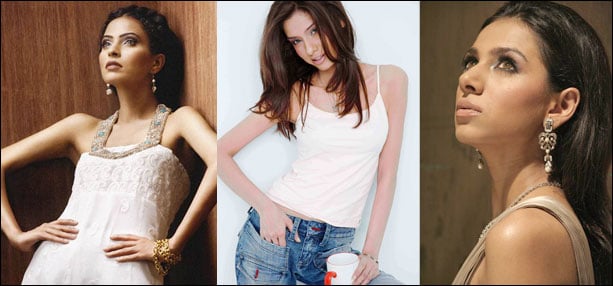 They're calling Rabia the next Vinny. This newcomer has sped her way to the top in no time at all, thanks to her highly photogenic face and the extremely successful fashion campaigns that she did last year – Crossroads being just one of them. Dropping out of a career in medicine to pursue a life in the limelight, this newcomer continues to railroad into the fashion scene, vocally crediting her success to Guddu Shani of 360 degrees and Maram Aabroo. Though she hasn't been seen on the runway that much – not many shows took place last year so one really can't blame her – this 5'8" Lahori has immense potential.

With her looks and height, Rabia most certainly is one of Pakistan's top most models.

Pros: Rabia is beautiful in every sense of the world and the camera is absolutely in love with her. Also with her height and poise, she can't go wrong.

Cons: Eager to pursue a side career hosting TV shows, Rabia needs to focus on building her profile as a model before she looks at other deals. Also, like many other models, she needs to also work on her elocution as she will be required to comment in front of the camera.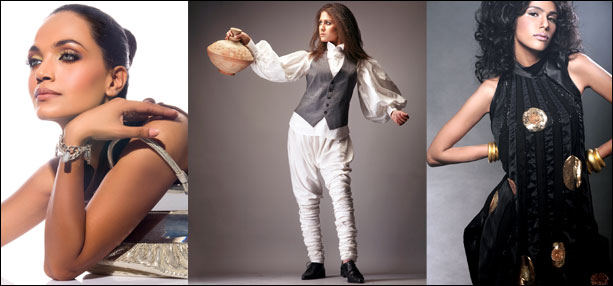 Fayeza Ansari
Fayeza has been on the scene since 2004, winning the Best Emerging Talent LSA in 2006. Today, she is the most sought after model for the runway. Brought to the limelight by modeling for Rizwan Beyg and most memorably, Deepak Perwani, Fayeza's slender frame and unconventionally attractive face make her the ideal model for contemporary fashion. And when it comes to print, no one does western wear as well as Fayeza. The girl is a natural.

She has energy for the runway, which is what makes her tick in fashion. And she admits that she stays away from commercials. "I'm not fair skinned," she says, "and I just can't relate to products that tell you that you can't get by in life unless you are." Fayeza has the poise and attitude that makes her one of Pakistan's top models. She stays away from overtly traditional shoots and she should keep it that way. She's also an ace on the runway, almost having a statuesque grace.

Pros: Good in print but at 5'8" she is made for the runway.

Cons: She is at a disadvantage doing bridals. And because she isn't conventionally beautiful, she isn't seen that often in commercial campaigns.

Aamina Sheikh
Aamina has been modeling for only a year but her body of work is so extensive that she is on the radar as one of Pakistan's next top models. The dusky beauty hails from Karachi but has been in Boston for a number of years; she returned with a major in film and video production. Also having theatre experience (she has acted in Manto plays), Aamina initially made her mark on television, before stepping into the world of high fashion. And there has been no looking back for her. She has done some trendy campaigns with Men's Store and Limited Edition and just recently made her runway debut at Rehana Saigol's fashion show at 76 Old Clifton, Karachi.

Aamina is new to the world of fashion modeling and has done incredibly well as a new comer. She's a well-groomed and talented girl and should make the most of it by hosting events and getting into brand representation. It isn't every day that you find a fashion model that is articulate as well as beautiful.
Pros: Aamina has a versatile look that adapts well to all types of fashion, eastern and western. It's the kind of face that cannot be defined to a certain territory, making it adaptable to all. The camera loves her.
Cons: At almost 5'5", Aamina falls a little short of ideal model height, which is the prime reason she has kept away from the runway. But now that she has stepped on it, she can practice her prowl to perfection. She certainly has the dedication.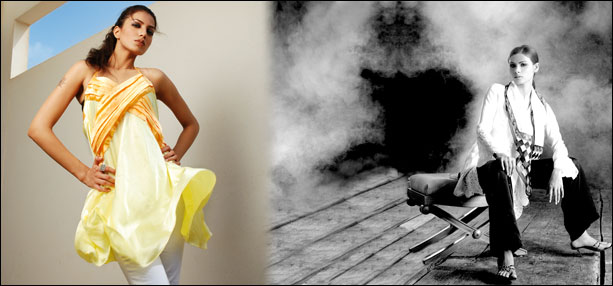 Tooba Siddiqui was one of the first models to emerge with potential of taking Pakistan's fashion modeling scene forward as the next generation. But just when things were going great for her - she won the Lux Style Award for Best Model in 2006 - she disappeared from the scene. But Tooba is back now and is undoubtedly one of Pakistan's top models. A muse for designer Nomi Ansari, she is apt with traditional fashion, and has come to the limelight posing in his clothes. Tooba has also proven her worth on the catwalk, only recently shining as a Marilyn Monroe lookalike in a Sunsilk style show.

Pros: A petite naturally size zero figure, the right attitude and oomph on the ramp look great juxtaposed with that innocent face
Cons: Tooba's not short, but she's not all that tall either.
Fauzia has been around for almost five years but like Nadia Hussain, she has risen to the peak of her career after having a baby. Fauzia has been prolific on the runway as well as print but it is those fabulous campaigns she did for Rizwan Beyg and Sana Safinaz lawn that catapulted her to stardom, landing her a nomination in the Best Model category at the Lux Style Awards this year.

The best thing about Fauzia is that she poses with attitude while bringing a certain level of vacancy to her look – that is so essential to modeling. And she has proven to be at ease on the runway as well as in front of the camera. That she is couture king Rizwan Beyg's current favourite model has also worked well in her favour.

Pros: Fauzia has the experience and the commitment to be a very safe all-rounder.

Cons: She's older and a mom and as they say, the younger you start in this profession, the better!
Annie shot to fame with Shehzad Roy's video for the hit single 'Saali' and she took it from there and stepped into fashion. Now modeling for almost four years while also VJing on television, she has become a pro at it. She won the Lux Style Award for Best Emerging Talent last year. And there's something about Annie that the camera loves. She is undoubtedly one of the most photogenic faces in fashion after Aaminah Haq and she looks smashing in each and every one of her campaigns – such as Stoneage and Sunsilk – to name a couple. And what looks good on print translates just as well to TV, which is why Annie has been equally successful in picking up commercial offers. Great in print, not so great on the runway, but she certainly is one of today's top models.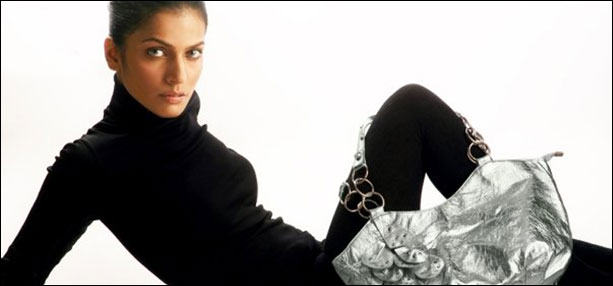 Pros: Annie has a great face, which translates well to all sorts of fashion. And being fairly articulate, she is good in front of a camera, which is an added asset for models who need to be brand ambassadors too.
Cons: Her stunning face doesn't work as well on the runway where a slight self consciousness leaves her at odds. Though taller than most at 5'6", she hasn't been able to master her walk yet.
Va va voom… they say Neha has the best bod in the business and they are right. Who can forget that ice-cream ad that featured her? Though some may have found it offensive, it showed Neha at her sexy, sultry best and indeed this quality of hers is her signature. Neha is to the Pakistani modeling scene today what Iraj was back when she started. Neha has the same look, the same dusky complexion and has the ability to go out there. She is what a model should be, comfortable in all kinds of clothes, not the "I won't wear a sleeveless, a bustiere or bare my midriff variety". And every time she walks on the ramp or does print, the results are scorching. And the girl has grace, when she lost out to ZQ for the Lux Style Award, her reaction was that ZQ deserved to win.

Pros: The best bod in the business, the dusky complexion and the fact that she works with everybody, choosing not to be a part of any mafia.

Cons: The fact that she is not a conventional gori-chitti beauty, so she may not get as many ad campaigns as a Vinny. But when it comes to modeling, this individuality is her greatest strength.
Nausheen is an interesting one. That blank face, the light eyes, a lithe figure and an easy grace on the catwalk that she is acquiring, she has all the makings of a top model. There is something intrinsically European about her face and the shoots she has done with ace photographer Rizwan ul Haq have ensured that she has been noticed. Designers like Maheen Khan, Sadaf Malaterre and Maheen Karim use her. Nausheen has something different about her and it seems that only designers who are doing something different want to capitalize on that. Karachi based, Nausheen has so far been low key but one can sense that her star will rise as the new fashion sensibility creeps in.

Pros: Her skinny frame, fair complexion and that arresting angular face make for a combo that works

Cons: Nausheen walks well, but there is a self-consciousness about her persona and she does come across as shy. But that will change with time.
One of Khawar Riaz's discoveries, Noore came into the scene four and a half years ago but remained low profile for very long. Now stepping into television and more often onto the fashion runway, she is coming into her own. And she certainly does have potential to go places. Noore is the sister of Sadaf Bhatty, who also tried her hand at modeling but never quite made it. She has done some memorable campaigns with Amir Adnan and Chen One. And even though she has the height of 5' 7'', and a gorgeous face to match, like her predecessors Vinny and ZQ, she has branched off into television too. However, she needs to make more of an effort to work in Karachi as well, she hardly features in shows here.

Pros: That angelic face that is classically beautiful like that of Juggan Kazim's and can look different.

Cons: Noore needs to pursue ad campaigns to be a model or else she may just find her modeling career sidelined by television.