What if…
Instep plays a guessing game this week, looking at how things could turn out very differently in fashion, film and music…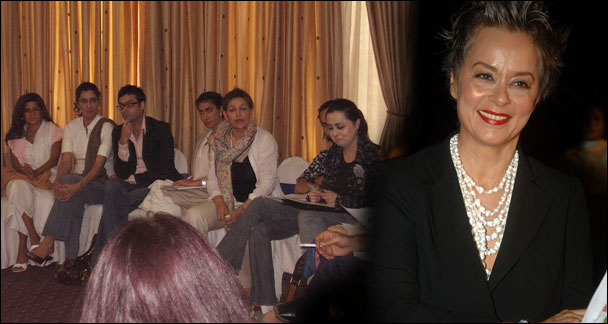 What if
…Sehyr Saigol and Maheen Khan patched up?

Another thunder and lightening moment that would be, the announcement of which would most certainly begin with drum rolls! It's no secret that Pakistan fashion was on the steady path of forming one united fashion council until these two had a major fall out. Call it clash of the titans, if you may. But their getting back on one platform would mean fashion actually getting a platform. The Boulevard would stock the best of both cities and the new talent at Karachi Fashion Week would be selected on merit as opposed to who the city government wants to promote this year. Lahore would lend Karachi some of its business sense and altogether better manners, whereas Karachi would in turn send Lahore some better style. This is not to say it isn't already happening, but just because of some ego clashes, it isn't happening with the force it should have.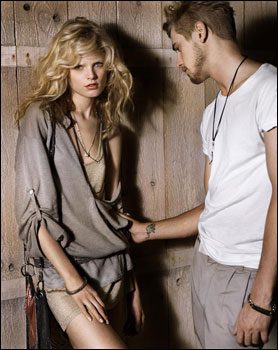 What if
…Zara and Mango came to town?

Boy o boy, would that be an earth shifting moment for fashion in Pakistan or what? Fashion brands like either Zara or Mango coming to Pakistan would mean that local designers charging their clients over ten thousand rupees for a pair of trousers would have some serious competition. In fact, western customized fashion would come to a grinding halt because women would realize that they've been doling out thousands for products that are actually available at a lot less. They would see the difference between a quality product and the racks of badly stitched dresses which are being peddled out for mini-ransoms. It would also change the way women dress and they would finally wake up to the separates concept as opposed to the coordinated three piece suits that they are accustomed to wearing. Zara, Mango, Topshop and other similar international brands come up with seasonal collections and everything in their stores - from shoes, accessories, bags, clothes, scarves, etc - works with the other like pieces of a jigsaw puzzle. It certainly would be the missing piece that fashion in Pakistan needs!


What if
…Shaan or Humayun Saeed had taken on the role of evil villain Ghajini in Aamir Khan's film?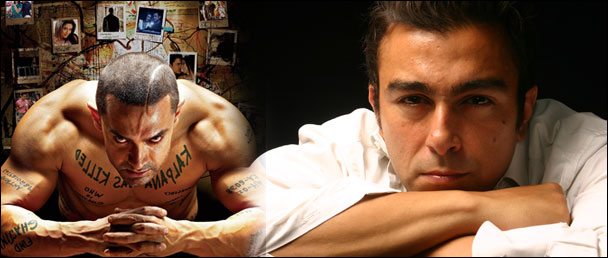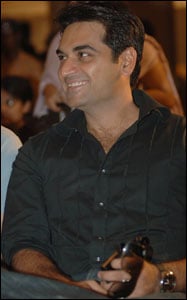 Both Shaan and Humayun Saeed have stated in recent interviews that they passed up on the role. And it eventually landed in the lap of Indian actor Pradeep Rawat who played Ghajini Dharmatma after both our own icons shot the role down.
But just imagine Shaan as Ghajini. He would probably wield a gandasa and go running in the streets after Aamir's eight-pack amnesiac. And he would've done an impeccable job. Make no mistake; Shaan can play villainous with panache.
Plus beating the beautiful Asin's (the lead female actress in Ghajini) head to pulp by Shaan would have made for an unforgettable cinematic moment… even if it was gory and bloody.
And if Humayun had taken on the villainous role, he probably would've preferred to wear suits as opposed to the pan-spitting, volatile original Ghajini man. But when it comes to acting, Humayun has shows enough grey shades to pull off such a role. His success in Jashnn is one sign. But passing on an Aamir Khan production… what a pity!
Now we'll never know.
What if
… Junaid Khan of Call joins EP instead while Xulfi flies solo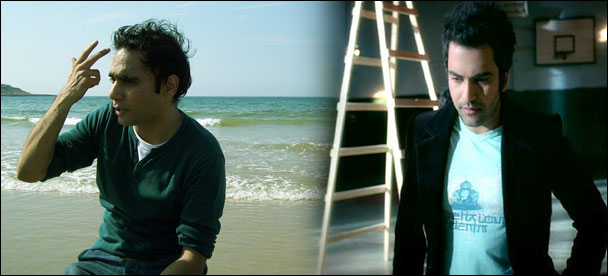 Not that we don't appreciate Call but since their days of Bollywood, the aggression and the passion that made the rock band and its lead singer Junaid Khan stand out from their first single, 'Nishaan' has all but disappeared.

Xulfi maintains that if Bilal Maqsood of Strings can sing and Gohar Mumtaz of Jal can sing (while being lead guitarists), why can't he? He can but maybe flying solo would work best at least for him.

As is, EP is making a return minus Xulfi. EP's Irtiqa was explosive stuff. And seeing them return is a welcome. Adding Junaid Khan - whose star shone high in the video of 'Ho Jaane Do' off the upcoming Call record Dhoom - would give Fawad Khan an interesting partner. The two can channel Scott Stapp like magic. And Junaid's voice has that rough edge to it that would bode well with EP as opposed to Bollywood jingle-like tunes.
As for Xulfi, he'll do just fine. As long as he can continue to create songs like 'Laaree Chootee', he'll be just fine.
What if
…Khuda Kay Liye was made with Junaid Jamshed and Ali Zafar as originally planned?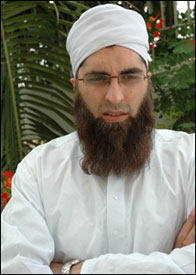 While the film was eventually made with Shaan and Fawad Khan in the lead roles, director Shoaib Mansoor originally planned for it to be made with Vital Signs singer Junaid Jamshed (playing Shaan's role) and Ali Zafar (playing Fawad's role). It would have been quite a dynamic combination, had Junaid not renounced entertainment and Ali Zafar not having gotten scared off by the plot. Ali Zafar's already shown quite a dark side in his videos for 'Aag' and 'Ek Pal' and we imagine he'd have been quite suitable for the character of a man who gets brainwashed into fighting in Afghanistan and abducting a girl and forcibly marrying her. The icing on the cake would be that we'd all be spared from the war of words that Shaan and Iman Ali got into at the last Lux Style Awards! But then again, perhaps Iman Ali would have rubbed Junaid Jamshed the wrong way too… no… Junaid wouldn't have acted up. He was and remains a gentleman, tableeghi beard notwithstanding.
What if
… Ali Noor and Ali Hamza go their separate ways ?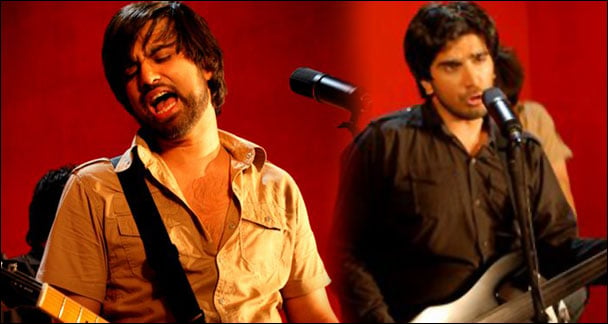 What would happen if Noori disbands? Great things we think. Don't get us wrong, we completely dig Noori the band. However, both brothers Noor and Hamza are brilliant front men in their own right and in very different ways. Ali Noor is all fire and brimstone… an angry young man out to change the world, with an attitude to make it happen. Ali Hamza is softer, melodic, more on the spiritual side. If 'Aik Alif' and 'Jo Meray' at Coke Studio were the coming out of Ali Hamza as a superb singer, musician and songwriter, then 'Saari Raat Jaaga' bore testament Ali Noor's angst-ridden genius. They are brothers for sure, but they sure aren't two peas in a pod. They seem to have two very different sensibilities, both necessary to the music scene. Ali Hamza is winning hearts and minds of rozaydars with his rendition of the naat 'Madinay Mein' that his grandmother taught him and both brothers are working on the video of their upcoming single 'Kedaar'. Long live Noori! But here's hoping that both brothers also continue to follow their own individual paths as they've been doing of late.