rights
Prisoners of bigotry
Suffering of Indo-Pak prisoners continues amidst growing mistrust between the neighbouring countries
By Waqar Gillani
It took 21 years for Shaukat Ali to return home after he accidentally crossed the border of India. His story is an eye-opener, as it exposed the plight of hundreds of prisoners on both sides of the border.
Q&A
Art of education
The subject of Art Education has not been a popular pursuit, or being trained in this discipline is not much common. This situation has led to an array of professors who merely repeat and replicate whatever has been taught to them during their course of studies.
Faithful recitations
One reason for the poor recitations is deviation from the standard method of recitation of the texts considered to be religious
By Sarwat Ali
Come Ramzan or any other religious occasion, the slots on the media get filled with various forms of religious recitations. Needless to say most of these recitations are below par.
Post 9/11 world
Dear All,
Nine whole years since the attacks of September 11, 2001, that shocking day known now in common western mythology as 'nine-elevení and a date that marks two different eras: pre and post nine-eleven.
rights
Prisoners of bigotry
Suffering of Indo-Pak prisoners continues amidst growing mistrust between the neighbouring countries
By Waqar Gillani
It took 21 years for Shaukat Ali to return home after he accidentally crossed the border of India. His story is an eye-opener, as it exposed the plight of hundreds of prisoners on both sides of the border.
Shaukat Ali, resident of a suburb of Ghakhar, district Gujranwala, was around 30 when he mistakenly crossed the working boundary at Sialkot one unfortunate night, according to his younger brother Amanat Ali. He was one of the 28 Pakistani prisoners released by India and handed over to Pakistan on Wagah border from where, following a brief stay at an Edhi shelter home in Lahore, he went for a long-awaited reunion with his family.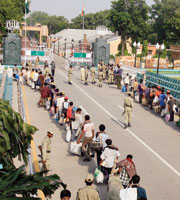 India handed over 28 Pakistani prisoners, including one woman, to Pakistan at Wagha border on August 18. The Indian government announced their release on its Independence Day, August 15. These inmates were held on violation of control line between the two countries.
As the story goes, Shaukat had gone to see a Mela (village fair) in Narowal in 1989. After attending a circus show which takes place very close to the Indian border every year, he mistakenly crossed the border into India. "We didnít know what happened and kept searching for him. Later, we came to know that he had been arrested by the Indian forces," his brother Amanat Ali tells TNS.
Out of 28 the released inmates, 18 took shelter in Edhi home and, later, were taken away by their relatives. Two of them are still at the shelter home because their relatives have not been traced yet. One of them, Sajid Ali, does not remember his home address. He fails to recall anything from his past, but he canít hide his happiness on coming back. He had also mistakenly crossed into the Indian border. In the law, this accidental crossing is called "violation of the Foreignerís Act and Passport Act".
The suffering of such people with minor offences -- crossing into the border mistakenly -- do not end here. "They are treated as 'spiesí and tortured by the Indian authorities to disclose 'secretsí," an official at Edhi shelter home, who is hosting such individuals for the past many years, tells TNS. "They resort to electric shocks to force them to confess the crime they have not committed. Many of them became mentally challenged. For example, this man from Kabirwala, South Punjab, says he is 415-year-old and he has 120 sons and daughters," the Edhi official mentions.
Both Pakistan and India have signed the Geneva Convention, which requires humane treatment of civilians. However, it is not followed in letter and spirit in the Indo-Pak case. According to the Geneva rule, citizens from any country will be fined or deported if visa laws are violated. But in the India-Pakistan case, this rule is hardly followed because of suspicions, bigotry and tit-for-tat attitude. The violators in such cases are treated guilty by suspicion because they come from 'enemyí country -- as depicted in Mehreen Jabbarís film "Ramchand Pakistani" where a Hindu boy Ramchand accidentally crosses into India from Pakistan and ends up spending five years in a prison leaving the family clueless what his whereabouts.
Waiz Khan, 40, from Murree Hills, tells TNS that "The plight of such people needs to be highlighted in the media; to urge both the governments to treat the prisoners humanely." Waiz had been held by the Indians for six years. "People, numbering hundreds on both sides, donít know when and how they crossed the border. Later, they are treated as 'spiesí."
"The situation of prisoners of our two countries remains most deplorable. There are very few countries which so callously subject foreign inmates to such horrible treatment, punishments, denials of rights and long delay, as India and Pakistan do to each otherís prisoners," observes Brig (retd) Rao Abid Hameed, who is working with Human Rights Commission of Pakistan as Penal Reform Coordinator under prisonersí reform project for the past 15 years. "Lack of compassion and humanity in their case is blatantly shocking," he laments.
"It is true most of them cross over by mistake, but the authorities frame most serious charges mostly related to espionage and terrorism. The courts award heavy punishments. The condition of their imprisonment is atrocious. They remain isolated and cut off from their families and their countryís diplomatic representatives. Little is known about their condition to the outside world." He says that it is high time India and Pakistan got over their pettiness and introduced humane and civilised policy towards treatment of prisoners.
Pakistani Ministry of Foreign Affairs, in a recent report submitted to the Supreme Court, has disclosed that 132 Pakistani fishermen are languishing in Indian jails. According to the Indian claim, there are 582 Indian fishermen in Pakistani jails, the report mentioned. It further said that out of 584 Indian fishermen, 456 fishermen have completed their sentences and their cases are under review in the Federal Review Board of the Supreme Court of Pakistan. It is submitted that since 2003, Pakistan has released 3014 Indian prisoners (291 civil and 2,723 fishermen) and India has released only 1,066 Pakistani prisoners (554 civil and 512 fishermen). In December 2009, the prime minister of Pakistan decided to release 100 Indian fishermen on humanitarian basis. In 2010 (till date), India has released 100 Pakistani inmates. Pakistan has also released 459 prisoners in 2010 so far. As many as 300 Indian fishermen have been set free. Another 142 have been freed on September 6. As per the Ministry of Foreign Affairs report, 108 Pakistani and 238 Indian prisoners, including fishermen, were released in 2008.
To end the suffering of the prisoners, a Pak-India Judicial Committee was established in January 2000. The committee has met thrice in the past 10 years. Since the Mumbai attacks in 2008, the committee reportedly has not been able to hold any meeting.
Karachi-based Nasir Aslam Zahid, former judge of Supreme Court of Pakistan and one of the members of the joint judicial committee, portrays a bleak picture of the issues. "We have submitted three recommendations, but nothing has been done about them," he tells TNS, adding, "Even now we donít know officially whether this committee is functional or not because it has not met for many months.
"Both the governments are doing nothing to address the issue. Nobody is ready to listen and willing to acknowledge the issue."
The Indian Supreme Court had directed the central government in May 2010 to release and deport 16 Pakistani prisoners who had completed their sentence. "It is a welcome step in civilising the official conduct towards hundreds of prisoners languishing in Indian jails. The suffering of such inmates continues on both sides of the border," says Zahid.
"We have many Indians in Pakistani jails who have lost their mental balance and are here for petty crime of mistakenly crossing the border," says an activist with AGHS Legal Aid Cell who frequently visits Pakistani jails to monitor the condition of prisoners.
Art of education
The subject of Art Education has not been a popular pursuit, or being trained in this discipline is not much common. This situation has led to an array of professors who merely repeat and replicate whatever has been taught to them during their course of studies.
Certainly this scenario has to be changed, since teachers trained in the art of education (especially in "art education") can make a huge difference in the curricula and structure of art schools. Shabnam Khan is one of those few who have studied art education on a post graduate level from the Massachusetts College of Art and has recently obtained her PhD in the same subject from Harvard University.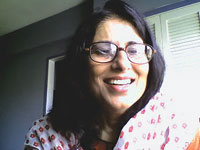 Initially trained as a textile designer at the National College of Arts and associated with it for a long time, Khan is now the Professor of Design at the institution. Along with her teaching career, Shabnam Khan has been contributing on art and design in various publications, as well as investigating new means of art teaching, particularly through restructuring the courses at NCA, so these can meet and match the challenge of changing times.
In a recent interview through email, Shabnam Khan expresses her ideas about art and education. Excerpts follow:
By Quddus Mirza
The News on Sunday: What in your opinion is the role of education, particularly art education in creating and forming an artist?
Shabnam Khan: Before I try to give my opinion about the role of art education in forming an artist, I would like to remind that art education, as we understand today, a structured, formal or professional sector of college education, exclusively in the arts, was introduced in the middle of the 19th century, in Europe. What we know today as the Royal College of Art (UK), Franceís …cole des Beaux-Arts and the Massachusetts College of Art (USA), are, perhaps, the first modern model institutions of organised instruction in the arts. They were the precursors who revolutionised the sector of art education; one cannon among them was of doing away with the tradition of the master and apprentice relationship, while the other was centralising the position and the role of the individual artist. Another was of awarding of college degrees in art. However, these modern institutions did not surface abruptly. The first "art schools", Plato tells us, were established in 400 BC Greece. Later, it was during the Renaissance that formal training in the arts took place in private small scale art studios or craft guilds. Interestingly, teaching of design in modern institutional settings has some earlier history than instruction of fine arts when schools of design came into being all over Europe in the 18th century, and later in the 19th and 20th centuries academic degrees like bachelors, masters, and also doctoral degrees in the field of art came into vogue.
So the history of art education tells a story of a continually evolving system of learning and teaching along with the transforming practical and spiritual needs of specific communities, in specific geographical locations, which was also closely aligned with the prevailing technological and political arrangements. It is therefore no coincidence that modern art colleges came into being in the technologically and industrially vibrant 19th century Europe and America and not in the Indian subcontinent.
TNS: This explains the historical and political aspects of art education. How do you see the history of art education in this region, especially in its context of changes brought by Colonial rulers to its state in present day Pakistan?
SK: Yes, my masters at the Massachusetts College of Art, Boston, was a study in art education in the Indian subcontinent, in which I carried out a comparative study of traditional craft-workshop or karkhana-system of craft production, apprenticeship methods of learning and teaching, with modern art colleges in the Indian subcontinent. One was connected to the local or native systems of learning sand production of crafts in an agricultural society, the other, which derived its philosophy from the industrial culture, was a study of modern educational system. In this thesis research, I tried to understand this tricky, but very important question that can have far reaching policy ramifications for art education in Pakistan.
During the colonial period, formal sector of art education in the form of modern European-style art institutions was established in the Indian subcontinent. Teaching innovation and creativity in thinking was not the objective nor did it appear that the British policy-makers really grasped the purpose of art education beyond the immediate goal of perpetuating the practices of some crafts as well as inculcating some knowledge of Western-style copying of models and freehand drawing.
Art history was also restricted to Western art history therefore students of these institutions did not develop any intellectual or colloquial idiom in the practice of their art. Naturally, these art colleges were not set up exactly on the same model as art colleges in Britain, instead they were founded according to the suitability of a country which was a colony and was for this reason seen as a resource of raw material, which was meant to be used in the large industrial complexes in Great Britain. The self-confidence that comes by remaining rooted in oneís context while learning the knowledge of the world was not part of the training or art education in these institutions of art. Since this instructional philosophy and methodology was distant from the local philosophy, methods and objectives of creating and producing art forms these institutions did not set in motion the innovative traditions of teaching and learning art.
TNS: In our present structure of art colleges and art schools, what and how do you think a creative person can learn? Or does this kind of setup stifle his/her natural talent?
SK: My own problem with the existing system is that there is no system. When we refer to any "system" it means we are taking into account the mission of a particular institution, the objectives and goals of its educational programmes, and eventually these pointers establish its curricular and pedagogical preferences. These institutional goals and objectives are determined and guided primarily by its faculty.
This means that our art institutions in order to possess higher academic and professional standards should have high quality faculty in positions of policy-making, planning, designing. We should re-evaluate our criteria of faculty selection and work towards creating research possibilities that are possible in Pakistan. Then, an interview lasting for a few minutes hardly justifies a candidate who does this level of research that the institutions here demand from them! Moreover, a few minutes interview is hardly a suitable gauge to identify potential candidates for teaching. If not more, a public lecture should be delivered by such candidates along with the conventional interview in which a candidates teaching acumen is evaluated. In the absence of any well-thought out indicators and guides to recruit faculty, it is highly improbable to enhance opportunities of creative learning for students.
TNS: Do you feel that we have a constructive culture of criticism or intellectual discourse on art? If not, what are the reasons for that?
SK: Well, we have a different culture that we practice at home and in the larger society, whereas we are expected to develop diametrically different ideals on educational campuses and in our visual expressive media. This confusion is largely due to our particular national history and other cultural issues. I have briefly alluded to this tension in different questions here however I believe this topic requires a full-scale and independent interview to do justice to it.
TNS: What was the focus of your research at Harvard University?
SK: By the time I arrived at this great intellectual playground, Harvard, my approach to teaching and learning had undergone radical change. Not that I had rejected earlier lessons, but I had come to realize that approaches to education and the meaning of education and teaching was constantly evolving and to keep advancing in something that I have a passion for--I mean learning and teaching--I will have to continue evolving in my role as a teacher. Whereas I will have to strengthen my position as a knowledgeable and dynamic classroom teacher, I will also have to consider how I can develop my own theories about education and teaching. Harvard was just the place where I was encouraged to do this kind of reflective work.
My research, which revolves around Pakistani women in higher education in the arts, is focussed on these womenís extraordinary venture in the arena of creativity and the ensuing sense and claim of intellectual and ontological empowerment. Issues pertaining to these womenís increasing cognition, transforming epistemologies, and their mediation of the lessons of modernity that art education introduces them to and the imperatives of managing their traditional culture gave me extraordinary occasions to study models of transformational learning, consciousness of expanding education, as well as latest notions of positive education, and the role of bridge-educators that can elevate studentsí threshold of psychological consciousness.
TNS: How do you relate to your research to our circumstances? Do you think it is relevant here?
SK: It was in fact the relevance or implications of my research for Pakistani art education, as well as education, that I was first motivated to research on this topic. During the several years of my teaching at NCA and some other art institutions in the country, I began to notice this very interesting interplay of the creative enhancement of female students, which gave them a fascinating sense of individual empowerment and liberation, traits necessary to function successfully in the field of art and design; however, the assertiveness, which comes with this kind of creative enhancement, did not mesh well with the cultural ideal of a submissive and complacent Pakistani female.
I found out that some participants of my research experienced high level of anxiety in managing these two opposing claims made on them, whereas some managed it magnificently, without implicating themselves in any kind of psychological stress. This comparative study led me to theorise about some appropriate models of art instruction or art education, which would neither impede womenís creative proclivities nor force them to neglect the cultural claims made on them as Pakistani women.
TNS: For a number of years you have been part of NCA in several capacities/responsibilities, how you see the institution growing?
SK: This institution has a huge potential for growth. Look at its remarkable history as the oldest art institution in Pakistan. I was a student here, and have also taught here for the past twenty-three years or more now. When I recall my students whom I taught in the eighties and now when I taught them in 2008-9 I saw the same curiosity, drive, energy that often astounded me in the studio as well as lecture theatres. I have had enough experience in foreign campuses that I can safely claim that our students, despite limited academic and other necessary resources, perform equally well. Still this does not mean that we keep them deprived of the joy that good education and teaching brings to learners. We will have to completely overhaul our curriculum, pedagogical strategies, and commit that we have to prepare our students for the 21st century globalized world. These are not polemics, I really mean that if NCA has to remain and justify its existence as an art institution it will have to radically shift from its present structure and organization to one that is primed to follow academic goals that are fundamentally committed to give hope to students in their own personal talents, and nurture their self-confidence in their own intellectual and creative strengths.
TNS: You studied Textile Design at NCA, but now instead of a maker of images, you are more known as an academic and writer. How did this shift take place?
SK: Yes, I started as a maker of works of art. But over the years, as I said earlier, my interest in teaching overpowered my practice of art. I think this shift in focus was first due to my heightened interest and preoccupation with learning and teaching. I take great satisfaction in explaining that at Mass Art, in Boston, where I was completing my masters in art education, I would turn up in every course that could expose me to good teaching practices. Here I must relate the fantastic experience I had with Dr. Annemarie Schimmel, when I was completing an independent study with her. She drew me into researching apprenticeships in Muslim societies as a viable model of instruction. I feel proud to divulge that I received Honourís in that course.
Yet, I believe that my distance from design or art making was temporary because I have been doing art work again for sometime. Both actually demand undiluted attention and my temperament is such that I can concentrate on only one at a time. Yes, I will keep straddling between the two and experience the intellectual satisfaction both give, even though they involve different cognitions---different sides of the brain!
One reason for the poor recitations is deviation from the standard method of recitation of the texts considered to be religious
By Sarwat Ali
Come Ramzan or any other religious occasion, the slots on the media get filled with various forms of religious recitations. Needless to say most of these recitations are below par.
One principal reason for the poor standard is deviation from the standard method of recitation of the texts considered to be religious. People who are not trained or are not fulltime into the practice of recitation usually do these recitations. Usually in compositions which are considered to be of veneration the variation or experimentation is not considered to be desirable. It has been noticed in many compositions, either handed down through generations or related to a particular religious obligation, the litmus test of the rendition lies in the recitation of the text as faithfully as possible to the original model indemnified by tradition. In case of any deviation or experimentation the response is usually in the shape of a frown or a disapproving grunt.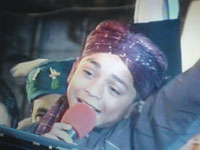 These deviations or experimentations are usually on two counts -- one that the person who is reciting is not trained enough to do justice to the composition. The lack of preparedness makes him/her to deviate and stray into areas not fully in tune. The other reason is that many think that it is desirable to experiment with the older forms to bring them more in line with contemporary taste. This reasoning is advanced to attract in particular the younger generation whose taste in musicality (if this is the right expression) is quite different from the traditional mode of recitation and delivery.
Another experimentation becoming more common on the media is to see a song sung in Arabic with the accompaniment of the daff or to hear a song sung in English but in praise of some holy personage or extolling some religious virtue. These two variations can be said to be new to our culture for no such example exists of music being sung in different languages and different intonations. As far as one remembers it was either the Arabic tunes that were employed in the rendition of a song while the language remained local, Urdu or some regional inflexion of it, and there is hardly any precedent of songs in English performing an Islamic liturgical function.
This experimentation has also happened in the other forms, which also have an input of instrumental music. Qawwali was rendered in a particular form. It is very difficult to say what was the form of qawwali in the era before recordings because of lack of primary evidence but as a form probably it has existed in the subcontinent for about 800 years. But the experiments in qawwali brought about in the last 30 odd years has irked many a music lover and those who view qawwali as fulfilling a quasi-religious obligation. And as qawwali appeared on the world horizon due to the greater scope of experimentation, particularly with instrumentation, many objections and eyebrows have been raised at home and among the traditional circles.
The lack of preparedness is witnessed on the media as well as many other platforms where the main objective is to read and read aloud the text without giving any consideration to tunefulness and proper intonation. In most of the mosques the azaan is a principal casualty of such an arbitrary attitude. Most of the muezzins are ill-equipped to say the azaan with the result that it does inform the people within hearing range of the time for namaz but it does not evoke a sentiment compelling enough to irresistibly draw and fully involves a potential namazi into the mode of worship.
At times or rather in many cases the azaan is left in the hands of children who get up at the crack of dawn and start doing gross injustice to the whole approach towards prayers. For it is such an aesthetically moving experience to hear a proper azaan or when such a recording is played of a truly outstanding muezzin on the media. It is equally painful to hear people singing hamds and naats and that too woefully based on popular tunes of films. Of late this has become a practice, which is commonly accepted.
Though no music forms part of the obligatory liturgical function but the practice of recitation is quite widespread and is done across the length and breadth of this country. Since it is usually done poorly a regulatory mechanism needs to be put in place. No real effort has been made to train people as muezzins, naat or hamd khawns. On assumption that open competition or free market provides a process of filtration and this shifting makes the very best emerge at the top while poor or substandard falls behind by the wayside has not proven to hold. The case of training the vocalists and then making them go through a process, which qualifies them for the job, should be considered seriously. Perhaps if there is a system in place these people will be stopped from practicing at the expense of the faithful.
Dear All,
Nine whole years since the attacks of September 11, 2001, that shocking day known now in common western mythology as 'nine-elevení and a date that marks two different eras: pre and post nine-eleven.
One of the dreadful little offshoot-sequels to nine-eleven is playing out these days in NYC as all sorts of people oppose the construction of a mosque and Islamic Centre near the site of the attacks. While I have not been much impressed with modern day Islamic Centres in general (why not just set up a multi-faith centre). I am also astonished by the opposition to the project. The father of a victim of the attack declares, "Mozlems killed my son" as his argument for not having a Muslim place of worship in the vicinity and the depressing thing about this whole scenario is despite all Jon Stewart and The Daily Showís pointing out the ridiculous nature of the protest and the witch-hunt mentality, Americans seem to be happy to foster this neo-Crusades mentality in their communities.
Anyhow it seemed apt that the book I finished reading recently was set in NYC in a post nine-eleven timeframe, Home Boy by H.M. Naqvi. This is a story of three desi friends enjoying being New Yorkers but caught up in the unforeseen -- and very grim -- fallout of 9/11. Naqvi writes beautifully and honestly, somehow managing to avoid the manufactured 'creative writing courseí flavour of so much new South Asian writing (even though his bio says that he "has taught creative writing.").
The feel of the book is best described as Bright Lights, Big City meets Moth Smoke. It has the adrenalin and substance driven ambience of the Jay McInerney novel mingled with the underlying sadness of personal narrative in Mohsin Hamidís debut book. But it is not derivative, and quite the nicest aspect of it is its originality of voice. Even though I was somewhat put off by the authorís photo because it revealed so much hairy chest (we middle-aged types are very conservative), this did not in any way diminish my enjoyment of this very moving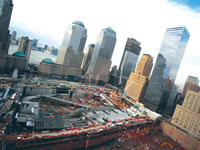 story.
But what disturbs me is that I picked up this book from Aghaís supermarket during a trip to Karachi, and the book seems to have no visibility or presence in London bookshop -- which was also the case with Salman Ahmedís Rock & Roll Jihad. It seems obvious to me that such writings need to have visibility and be available to a wide audience as we try to make sense of our post nine-eleven world. After all, surely it is not only "the Mozlems" who want to read these books? However, these days mainstream publishers seem to want only to fund and publicise the most dodgy and malicious of 'politicalí memoirs -- as we have witnessed quite recently.
Itís a dodgy world...
Which, of course, leads one to the rather depressing subject of the No Ball/Betting scandal. A depressing matter, but what has been striking in the media coverage of the matter here has been great sympathy expressed for the teenage bowler Muhammad Aamer. There has been much lamenting that one so young and so talented should have been lured into the murky world of betting. Media commentators have pleaded for leniency in his case, so charmed have we all been by his talent and his spontaneous exuberance...
Best wishes,
Umber Khairi