A professional extraordinaire
By Yusuf H Shirazi
I knew Mir Saheb when he used to be in Delhi and I, in Lahore. Mir Saheb then edited Jang. This was during the time of the Brit
ish Empire when Jang was a two-page daily. Mir Saheb wrote an anti-imperialist piece. Thus, he was arrested and jailed.
There was this Muslim Students Federation (MSF), led by Hameed Nizami, whose aim was to seek freedom from the British empire. The arrest of Mir Saheb agitated the members of this group, Therefore, they held demonstrations throughout the country – Lahore to Calcutta to Delhi to Bombay. Resultantly, Mir Saheb was released, the very next morning. I happened to belong to this perturbed group too and, thus, Mir Saheb kept paying respect to me, as long as he lived.

After the partition, Mir Saheb came to Karachi and Hamid Nizami, who had led the MSF and was responsible for Mir Saheb's release, moved to Lahore. They continued to meet nonetheless. So much so, that when Mr Nizami would visit Karachi he would stay with Mir Saheb and vice versa. I would visit both of them regularly and always benefitted from the deliberations that they would have.

At the time, I was a freelance journalist and wrote for the English dailies and was duly paid by them. I still remember the first payment I received of Rs 8, which was equivalent to a lot of money in those days! I expressed my interest of writing for Jang as well, but only if I would be paid. Mir Saheb said that writers in Jang don't write for money but for byline. In fact, the very idea of journalists writing for money irked him and, therefore, he asked me that how can one, being in the field of journalism, write against payment. "I have never written without payment and I suggest other freelance journalists to follow suit. The newspapers should also not publish any material which is not worth payment. This, among others, I believe, greatly improves the quality of writing which, in turn, improves the quality of paper and makes it worth reading," I responded. Many other things were discussed as well and Mir Saheb finally agreed to include my write-ups in Jang, against payment. Fast forward to 2012, I continue to write against payment. As a matter of fact, Jang is my favourite paper: I am an avid reader of it; I write for it; I have an emotional attachment to it. Not to mention, it has the highest nationwide circulation and is published from Lahore, Karachi, Multan, Islamabad and London.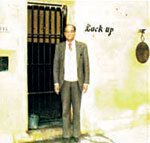 Mir Saheb had a journalistic policy for the paper which he strictly followed. Sometimes, it would clash with Government dictates; the Government would take up the issue with the paper and, at times, would stop advertising in the paper. In spite of all this, Mir Saheb would not budge from his principles. Once, a minister was soliciting Mir Saheb to be flexible in his policy towards the Government. Mir Sahib retorted "I better suspend publishing the paper rather than compromise on the policy." Unarguably, the publishers today continue with the policy as it was during Mir Saheb's time.

Jang Group now publishes various newspapers including The News and Akhbar-e-Jehan to name a few and the Group's philosophy remains as it was in the past. Moreover, Jang is now publishing a world-wide magazine in collaboration with the Economist, annually. It is, undoubtedly, a worthwhile read and I have had the privilege of writing in this distinguished magazine too.
When 'The News' was published, I jokingly remarked, "Urdu language used to be Jang's domain. How come it is also taking out a paper in English?" Mir Saheb counterclaimed, "It is for you people".

At one time, the journalists enjoyed the courtesy of 'one and half anna (Pence)' cup of tea in the famous Pak Tea House, in Lahore. When Mir Saheb would come to Lahore, he would join these joyous sessions too. In Karachi, the journalists would organise a one-dish party where they would bring their own food and eat together. This one-dish party later turned out into a daawat (feast). I got the privilege to participate in it, particularly, when Shada Islam, a Pakistan-born international journalist, visited from Geneva. Mir Saheb would gladly join such sessions, as well. Also, some journalists' wives and others would generally have get-togethers, at homes and restaurants, where I would be invited too. In such parties, Mir Sahib's Begum Zinda ba Salamat (may Allah Almighty keep her alive and safe) would play the leading role. She is a great lady and I have had the great privilege of knowing her too. Oh! how we all miss those festive parties and get-togethers!

Mir Saheb laid such strong and firm foundations of the Jang Group that it continues to grow powerful, year after year. Normally, in the third generation, businesses start disintegrating but Jang is different — it has actually started to burgeon and thrive being under the leadership of his sapoot (a good son), Mir Shakil-ur-Rahman. This is, without a shadow of doubt, is Mir Saheb's gift not only to the Jang Group but to the nation as well: He, indeed was great:

(In the same environment people operate differently)
— Yousuf H Shirazi is Chairman Atlas Group

"The best news for me was the
news about the creation of
Pakistan, and the worst news
was the news about the split of
East Pakistan."
"O' Allah I pray to you for
my forgiveness and for the
forgiveness of my family, relatives
and all the Muslims. I pray to you
for the welfare of my newspaper,
so that it succeeds and continues
to serve the nation."