Mir Khalil-ur-Rahman is, without a shadow of doubt, the pioneer of journalism in Pakistan. He led a long career as an able journalist, and throughout his calling, he had to put his personal life and family at stake to continue the struggle for the freedom of speech in Pakistan. Moreover, he strived for the sake of social justice and humanity at the cost of his health and wealth, and never gave up despite all odds. Many scholars and journalists called Mir Saheb the Benjamin Franklin of Pakistan because of his untiring services for the country as well as for upholding social rights and the development of the masses. Mir Khalil-ur-Rahman succeeded in making his newspaper, Jang, the largest-circulating Urdu daily in West Pakistan, and continued to make further improvements in it throughout his life.

His tireless efforts made Jang Group the biggest newspaper empire in Pakistan. As a good journalist, Mir Saheb had deep interest in people, places and events. He was a great writer and had a broad educational background coupled with wealth of knowledge and experience to draw from, which made his analytical skills even sharper.

Although the media industry in Pakistan has been revolutionised and has seen unprecedented success over the years, yet Mir Saheb is still seen as one of the pioneers of journalistic traditions in the country. As a matter of fact, contemporary media organisations cannot work without an entire team of managers. However, Mir Saheb singlehandedly established his organisation, wherein he not only worked as a journalist, but also oversaw accounts, editorial department, marketing and advertising. He made all this possible only through his industriousness, well-defined goals and his definite course of action.
Everyone, who has ever worked with him, knows the level of his involvement with his profession. The personal opinions of Mir Saheb's peers clearly reveal his passion for the field of journalism and his devotion towards his work. Over here, we have collected the views of some of the luminaries who have had the privilege of interacting and/or working with Mir Saheb.

Mian Saifur Rahman
Editor Reporting, The News, Lahore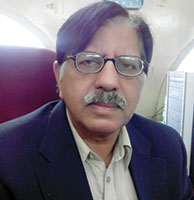 I have had the privilege of regularly meeting Mir Khaliur Rahman Saheb when The News was launched. At that time, I was inducted as the head of Investigations Cell in Lahore. Later on, different sections of the newspaper were merged into one and I was made the chief reporter and head of this section. It was a great initiative taken by the group and a lot of people were discussing the prospects and challenges pertaining to this project. Mir Saheb was highly concerned about these affairs and would visit different offices to boost the morale of the staff. I remember, one day he visited the Lahore office of The News and came to the reporting section where I was working on my computer. There was no protocol or earlier intimation about his visit and he simply walked into the office like any other person.

As I had seen him earlier, I recognised him and stood up from my seat to welcome him. He asked me to sit down and continue with my work which he believed was more important than anything else. By that time, the other reporters had also become aware of his presence in the room. Many of these reporters had seen him for the first time and could not recognise him. I introduced him to these reporters who were too impressed by his personality, simplicity and humility. Despite his instructions to us to continue with our work, we all stood up and gave him a standing ovation.
I have known Mir Saheb as a very kind person who had great respect for professionals. There were standing instructions for all the staffers that photos of Mir Saheb and his family members should not be carried in the publications of Jang Group. He believed in journalism for all and launched the newspapers that catered to the requirements of the young generation and a much larger target audience. Earlier, the newspapers would be ideology based and provided content that suited the needs of particular groups. Mir Saheb wanted news content to be impartial and advised journalists to present the perspective of all the stakeholders in their news stories.

Wasif Nagi
Chairman, Mir Khalil-ur-Rahman Society & Editor Health, Education and Current Affairs, Jang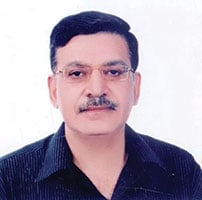 I vividly remember the day when I first met Mir Khalil-ur-Rahman Saheb. I had applied for a job in Jang Lahore and was keenly awaiting response. One day, I received a message at home via my landline phone that Mir Saheb and his son Mir Shakil-ur-Rahman were coming to Lahore and they would like me to appear for an interview.

It was June 5, 1981. I reached the office which was located at Allama Iqbal Road, Lahore, at that time. The interview went very well. An interesting thing was that Mir Saheb spoke in Punjabi and I responded in Urdu. He was very fond of speaking Punjabi. I also enjoyed listening to his Punjabi but did not take the liberty to respond in the same language.

He asked me whether I would be willing to work in the fields of education and health. His point was that these highly important sectors were not the priority of journalists who mostly wanted to cover politics, crime and showbiz. I agreed to cover these sectors and was offered a job in Jang. We also discussed the idea of holding a regular forum on topics related to these issues. Things moved on smoothly and we were able to hold our first forum on education sector in September 24, 1981. The topic was "semester system" and its report was published on October 6, 1981.
There are many memorable incidents that shed light on Mir Saheb's personality but I will recall only two due to space constraints. The first one is about his visit to the Jang soon after the staff had shifted to the existing building. As he entered the hall, he came towards me and stopped next to me. I could not see him coming as I was sitting on a chair and going through sheets of paper. He bent down and picked up some pages which were lying on the floor.

Addressing me, he said that these papers were hardly worth two paisas each but these should not be wasted. He said that he had worked very hard to put things together and felt hurt when he found that those things, however minor, are not being valued.

The other incident took place when he came to office on a rickshaw. I was standing outside the office so I moved forward to greet him. The rickshaw driver asked him to pay Rs 15 at which he said that he had paid Rs 12 a day ago for the same journey. At this, the rickshaw driver spoke rudely and asked Mir Saheb to either pay the demanded amount or simply say that he could not afford to pay the fare. I was hearing this conversation from a close distance. I lost my temper and walked toward the rickshaw driver to reprimand him. Mir Saheb intervened and asked me to stay calm. He paid him Rs 15 and moved towards the office without saying a single world.

I was amazed to find that the founder and owner of a leading media house was so tolerant, patient and forgiving. He did not even respond to the harsh remark of the rickshaw owner.

Munir Ahmed Qureshi
(Munnu Bhai) - Writer, poet, playwright, columnist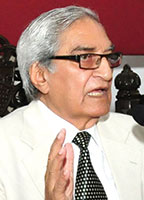 I knew the family very well as Mir Khalil-ur-Rahman Saheb's wife was a class fellow of my aunt. Mir Saheb was a very kind person and always appreciated good work. He had a very keen eye for talent and would never miss an opportunity to bring the people, who he thought were good at work, to his group. I remember meeting him as a member of the Second Wageboard which was formed to discuss the remunerations of the journalist community. He was the representative of the owners of the media houses whereas I represented the journalists.

During the meeting, he told me that he would one day make me a part of his team. At that time, I thought it was just a gentle remark and a way of appreciating my work but soon I realised that he really meant it. Then one fine day, I received a letter. It was sent to me by Mir Saheb, through his son Mir Shakil-ur-Rahman. The letter was a formal offer for me to join daily Jang which was being launched from Lahore (in 1981). I joined it and to date, I am a part of Jang Group.

I have known him as a very caring employer who loved his staff a lot. He was well aware of the issues that his staffers could face. He was a self-made professional who knew everything about newspaper production and the processes involved. He liked my work and would always give his highly valuable feedback on my writings. When he died, it was a great shock for me, as he was not only an employer to me, but a patron, a mentor and just like an elder in the family.

S M Fazal
Editor, Daily News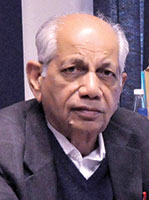 As far as I know Mir Saheb, he was a self-disciplined man who greatly valued his own as well as others' time. This is the reason that he achieved phenomenal success as a journalist and became the owner of the largest newspaper empire in the country. Working under him for many years, I used to marvel at him for keeping himself aware of the working of every department of his vast organisation and at the same time, staying abreast of the latest news. Moreover, despite having separate teams for all the departments, he himself used to take active part in press reporting unlike other newspaper owners. Whether it was field work, such as covering events or conducting interviews, or reporting, news writing or so, his talent and enthusiasm was remarkable in all the spheres.

Other than that, he was aware of the capabilities of each and every journalist working under his command. He would himself judge and evaluate every new entrant and used to reward the workers, based on their performance. This provided us with a sense of security since we knew that, if we are honest with our profession, our work will be praised and rewarded by him. He valued his sincere workers and also remembered them even after they left the job.

Though Mir Saheb had complete control over things, he also gave freedom to the employees simultaneously. He never imposed his preferences on them as he wanted them to take decisions on their own. He had given full freedom to us, the editors, in terms of deciding for newsworthy items and also defended us, when needed, from the reactions of people and groups opposing it.

Suhail Waraich
Senior anchor, host and Editor political affairs, Jang Group
I have learned a lot from Mir Khalil-ur-Rahman Saheb who was an institution in himself. He would often visit newsroom and guide people on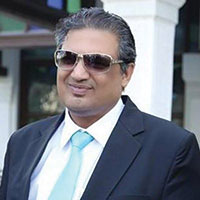 where to place certain news items and how to handle the sensitive ones. I remember once he asked us to carry the picture of General Zia-ul- Haq along with the news about his visit to Lahore. He said he (Zia ul Haq) would be pleased to find his photo placed there.

Mir Saheb would not approve of the idea of dropping any news. Once there was news about a likely coup against General Zia's regime in a foreign paper. We were wary about carrying it as we knew it would disturb General Zia. However, Mir Saheb guided us and we carried this news item in a single column on the inside pages. This way the news was published without creating any major nuisance.

Mir Saheb was a very humble and simple person and he advised people never to waste resources. At the same time, he would release huge funds to buy the most advanced machinery and technological equipment for his organisation. This proves that he was not a spendthrift but he very well knew where to invest his money.

He cared a lot about his employees and I can share a personal experience here to explain this. Once I carried a news item about Dr Basharat Elahi, a close relative of General Zia ul Haq, who had got loans written off by banks. I was teaching in Lahore at that time. This person got offended and got me transferred to Taunsa -a distant place located at the farthest end of Punjab in the south. I had to change buses to reach this spot. Nobody could dare to reverse this transfer as it had been done on the behest of General Zia's relative.
Sometime later, after the death of General Zia, Mir Saheb came to Lahore to join the inaugural congregation of Fida League which ultimately became PML-N. He was also supposed to meet Mian Nawaz Sharif during this visit. My colleagues told him about my case and requested him to bring it up during the meeting. Mir Saheb pursued the matter and got my transfer orders issued on the spot.

Muhammad Nasir
Senior Editor, Geo TV Network
I always considered myself as Mir Saheb's pupil as he trained me in practical journalism. Mir Saheb was the most forward-looking journalist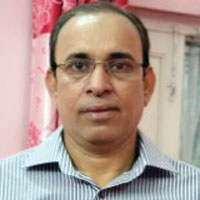 of his time and he was the first one to import modern machinery and other equipment for the advancement of journalism in Pakistan. In the same way, it was Jang Group that first imported a fax machine. Mir Saheb told me that the concept of importing a fax machine was very rare in Pakistan and apart from him, the only other fax machine to exist here at that time was at the residence of famous politician, Pir Pagara Saheb. The fact that made Mir Saheb very kind towards me was a copy of faxed message that contained a speech of American diplomat, Henry Kissinger. The speech that we received was very dim and Mir Saheb had asked the sender to try again and again but we could not get a clear version. Therefore, I requested Mir Saheb to give me some time and I would try to read the text with full concentration. After employing considerable hard work, I rewrote the whole text and this really impressed Mir Saheb. I still remember Mir Saheb's words of appreciation for me when he said:

"Young man, you are very talented and from now on, you would sit in my room and assist me." During this period, I noticed that Mir Saheb never discouraged anyone and gave a patient hearing to people's complaints and grievances. He would then present facts and figures and would present his suggestions as per the requirements of the newspaper. In fact, due to his kindness, encouragement and mentoring, I greatly progressed in my journalistic career later on and worked on many senior posts in Jang Group.

Khawar Naeem Hashmi
A leading broadcast journalist, writer, and political activist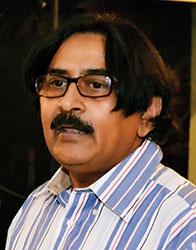 Mir Khalil-urRahman Saheb was a person with great qualities. He was a self-made person, who struggled throughout his life and built an empire from a scratch. He had worked hard, so he always valued hard work and had great respect for committed workers.

I knew him even before joining Jang Group. He would often come to our house to see my father -Naeem Hashmi - who was a renowned actor, writer, director, producer and a poet. Mir Saheb had a great liking for him and admired him for his contributions to different fields of literature, art and culture.

He also knew me as a labour activist and a trade unionist. I remember once we were holding a protest in Karachi in support of our fellow journalists. Mir Saheb allowed us to gather inside the Jang office which was no doubt a big favour.

He was the pioneer of modern journalism and it was he who took me onboard when Jang was launched from Lahore. I was assigned the responsibility of establishing this newspaper in the city and I did my best to fulfill this responsibility under his guidance.

He was the person who set up the precedent of giving salaries to journalists on time and sharing profits in the form of bonuses. Earlier, the journalists were poorly paid and sometimes they had to wait for ages to get rewarded. I would say that the financial stability and prosperity that many journalists enjoy today is due to him and the standards that he had set.

When I say he was the pioneer of modern journalism, I mean it. Geo Television became a roaring success and one major reason for this was that its launching team comprised journalists who had been trained by Mir Saheb.

Sahar Ansari
Poet, educationist, journalist and a critic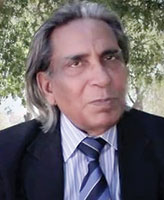 I used to frequent Jang office (located near Burns Road¸ Karachi, at that time) to meet Shafi Aqeel, Athar Nafees, and Sultana Mehar et al. During my visits, whenever I came across Mir Saheb, I always found him to be very kind and encouraging towards visiting writers. He always appreciated writers, poets, critics, scholars and educationists and whenever he would get a chance to interact with them, he would not only treat them with kindness but would also provide guidance. There are various literary figures, including Raees Amrohavi, Syed Muhammad Taqqi, Muhammad Shafi Aqeel, Athar Nafees, etc., who had a history of affiliation with Jang Group.

Raees Amrohavi used to write 'Qita'at' for Daily Jang and later on, all his 'Qita'at' were compiled in the form of four collections and published by Mir Saheb. Similarly, renowned scholars like Jameeluddin A'ali were among Mir Saheb's close friends.

I remember once Mir Saheb had asked me to write for Jang. He told me that there were a lot of books in his office that needed to be reviewed and he found me suitable for the task. The offer made me very excited but since I had a many irons in the fire related to education and literature at that time, it was not possible for me to make a commitment. It was, however, an honour for me.

Despite being the owner of the biggest media group in Pakistan, Mir Saheb would always pay attention to others' opinions. This can be gauged from the fact that at some events, when Mir Saheb would be invited as a chief guest, he always paid rapt attention to the speeches delivered by others and would even take notes. When it would be his turn to deliver the speech as the chief guest, he would address all the points raised by other speakers.

Mir Saheb was also a very grateful person and whenever someone would do him any favour, he would always acknowledge it. For instance, when Mir Saheb decided to set up Jang office in London, he sent a number of people, including Ina'am Aziz, to UK. However, six of his staff members, who were entrusted with this task, faced difficulties in the issuance of visas. This made Mir Saheb quite upset as the project was getting delayed.
At that time, I was affiliated with the Education Department and was also working for a magazine published by the UK Embassy. When I learnt about this problem, I used my contacts and personally requested the local diplomats deputed at the UK embassy in Pakistan to arrange visas for these six staffers of Jang. The diplomats obliged and issued visas. Mir Saheb always remembered this little favour and always showed his gratitude towards me.

Tishna Barelvi
Poet, journalist and critic
I had the honour of working with MKR in the 50s. To me, Mir Saheb's personality was like that of the Quaid-i-Azam because of his style and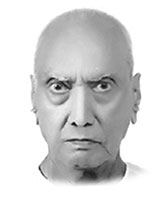 caliber. He was blessed with a very good decision-making power. It is solely because of his strong personal appeal and unfaltering composure that made Jang Group a great success. He was a true representative of not only his paper but was also a patron of journalism in Pakistan.
During the early days of Jang, Mir Saheb, despite being the owner of the paper, worked like a professional journalist. From reporting to editing to production work, he excelled in everything. He was also the expert in showbiz journalism.

Mir Saheb was very lenient towards his hard working employees and always supported and backed them. He advised them not to sit idle as he (MKR) himself had never wasted his time. He would, instead, spend hours and hours in office and would come up with innovative ideas that made Jang Group a very successful and modern organisation. I must say that people like Mir Saheb are a great gift to Pakistan as he set up a great empire of journalism in Pakistan.

Moreover, making his debut as a modest film reporter in Delhi, Mir Khalil-ur-Rahman was destined to receive universal acclaim as the founder of a vast publishing and broadcasting empire. He was a talent hunter who launched the career of many luminaries in Pakistan. Such pioneering spirits and inspiring personalities are, indeed, the pride of any nation.

In order to pay tribute to Mir Saheb, I have written an Urdu poem about the experiences I had while working with MKR. In the poem, I have concluded that all the publications of Jang Group were the results of the great vision and efforts of Mir Saheb. The poem is as follows:
"Haan ye fifties ka qissa hai, naheen hai kal ka-mujh se bhi hans k mile Mir Khalil-ur-Rahman

Kaam bas kaam faqat kaam kaha Quaid ne...
Kaam bas karte rahe Mir Khalil-ur-Rahman
Jang, Akbar-e-Jahan, Mag, Awam and News
Kehkashaan le ke chale Mir Khalil-ur-Rahman.".

Muhammad Ahmad Shah
Writer, playwright, critic, scholar and Secretary,
Arts Council of Pakistan (Karachi)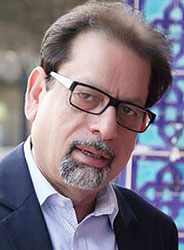 In 1981, I, along with other students of the University of Karachi, arranged a seminar on journalism and it was sponsored by MKR Saheb at a local hotel. Not only he funded the event but he himself attended the seminar as the chief guest. During the event, Mir Saheb announced to give away gold medals to all the position holders of the Department of Mass Communication. Besides, he announced jobs for the qualified students who had graduated from the department. This showed his zeal and interest for the advancement of journalists and journalism in Pakistan. Being the founder of Daily Jang, everyone knew that Mir Saheb started the paper from Delhi In 1940, when he was still a student. Despite that, he left no stone unturned in successfully establishing and running his paper.

He started from a scratch and touched the heights of success. The actual quality of his paper was to gather news from every corner of Pakistan and then objectively report it. The most distinguishing goal of the paper was to reach every Pakistani under all circumstances, so that no one remained ignored. Despite technological hurdles, Jang achieved its target of gathering news in an accurate and timely fashion just because of the hard work and dedication of MKR. Later, the same vision was followed by his son, Mir Shakil-ur Raham in Jang, The News, Geo TV and others.


Naseem Anjum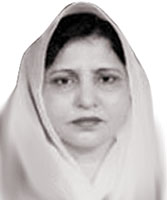 Novelist, short-story writer, columnist, critic and educationist
I had the honour of transcribing and writing speeches and interviews delivered by Mir Saheb. When Mir Saheb was alive, Agha Masood Hussain, who was very close to Mir Saheb, gave me a bunch of tape records that stored Mir Saheb's speeches and interviews and requested me to transcribe the records verbatim. I performed the task with zeal and commitment and when Agha Masood Hussain took the transcript to Mir Saheb, he appreciated my efforts. Agha Masood Hussian told me that Mir Saheb acknowledged my work by saying that Naseem Anjum has done some real hard work and has completed this project very nicely. Although I was paid very reasonably for the said task, I was glad to receive the honour of rendering my services to him. Let me confess that the views of Mir Saheb on different issues greatly inspired me. I still remember his stance on palmistry as some interviewer asked him if he ever went to a palmist and in reply he denied saying that he believed in Almighty Allah alone and didn't believe in palmistry.
Prof Ejaz Farooqi
President, Arts Council of Pakistan (Karachi)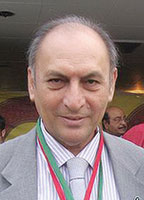 I first met Mir Saheb at the wedding party of my friend, Zafar Iqbal, who was a sports journalist at that time. The fact that inspired and impressed me about Mir Saheb the most was his kind behaviour towards all the journalists affiliated with his organisation. I also got the opportunity to meet Mir Saheb on various occasions and found him to be a great person, who worked hard day and night like a common man and finally established an empire called 'the Jang Group'.
Top