A Tribute to
Mir Khalil-ur-Rahman



The News
Special report
Wednesday, January 25, 2006
Mir Khalil-ur-Rahman
on his 14th death anniversary
A tribute to
Mir Khalil-ur-Rahman

By Qutubuddin Aziz
The death anniversary of Mir Khalil-ur-Rahman Sahib, Founder of the largely circulated Jang Group of Newspapers in Pakistan, stirs many precious memories of my associations with him in the formative years of Pakistan. He commands a position of high eminence among the builders of the fourth pillar of state in Pakistan. The Jang Group of Newspapers which he fathered with utmost care and devotion are his priceless legacy to Pakistan and they continue to cross new milestones of progress in the journalistic field under the care and directions of high two capable sons, Mir Javed-ur-Rahman and Mir Shakil-ur-Rahman. Mir Khalil-ur-Rahman not only nurtured and expanded the Jang Group of Newspapers but he also trained teams of veteran
journalistic professionals who are now serving the Press in Pakistan in diverse ways winning meads of praise for themselves and the great man who took them under his wings and inducted them into journalism in Pakistan. He not only trained hundreds of journalists but also innovated new styles of reportage and editorial writing. The Sunday and Friday editions of his newspapers follow the traditions he set and their bright style and powerful language have inspired other Urdu newspapers to follow suit, enhancing the popularity of the Urdu newspapers. It also goes to the credit of Mir Khalil-ur-Rahman Sahib that he introduced in his Group of Newspapers the best printing machinery and printing methods in vogue in the advanced countries of the West. During his frequent visits to Britain, he was always on the lookout for new advances in the field of print technology and in a short while he would introduce them in his newspapers in Pakistan. During his visit to China in 1955, he spent a great deal of his time in studying the printing methods in vogue in China's leading newspapers. He often spent time in gaining first hand knowledge of their printing machinery, especially fast type setting, colourful photography and communication channels such as Fax, wireless and production of multi-edition national newspapers.
Mir Khalil-ur-Rahman was an excellent business manager for his press empire. He had on his fingertips important facts about his newspapers, especially their circulation figures, the number of copies printed daily and their income from sales and advertisements. He had a brilliant memory and he remembered the names of many of his newspaper employees.
Mir Sahib encouraged the appointment of Wage Boards by the Government of Pakistan from time to time and did his best to implement in his newspapers the Wage Board Award. He strongly believed that the working journalists and press workers in his newspapers should be paid well so that able young men and women with a talent for journalistic writing may be drawn to the profession of journalism in Pakistan.
Mir Khalil-ur-Rahman's contribution to the building up of organisations such as the CPNE and the APNS was immense. A fearless fighter for the freedom of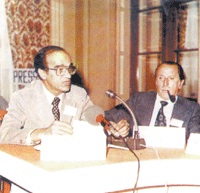 the Press in Pakistan Mir Sahib refused to be pressurised by the high and mighty in the country. Mir Sahib often threw into the wastepaper basket haughty letters from minions of the district administration wanting removal of Jang's district correspondent for filing a story not to the linking of a deputy commissioner. He was willing to have the matter investigated impartially and if needed issue a mild warning letter to the erring correspondent but he refused to bestow hiring and firing powers in his press domain on any minion of the law without the process of an inquiry. In the meetings of the Press Advisory Committee Mir Khalil-ur-Rahman was a champion of the press and strongly opposed arbitrary action by those in power against any newspaper. During the language riots in Sindh in 1972 Mir Sahib was subjected to heavy pressure by the officialdom to black out news of disturbances and pro-Urdu statements and news items. He resisted this pressure and his newspapers fully and bravely reported the events. As a leading Urdu newspaper the Jang naturally championed the cause of Urdu and the freedom of the press.
In the battle for Pakistan, the Jang had fearlessly supported the Pakistan Movement and Mir Sahib adhered to the noble traditions of press freedom nourished and respected by the Quaid-i-Azam Mohammad Ali Jinnah. Excellent in newspaper management, Mir Khalil-ur-Rahman had unmatched knowledge of it, especially of managing its finances. There was never any delay in the payment of workers' wages in the Jang Group of newspaper under Mir Khalil-ur-Rahman's stewardship. When the Daily Jang's London edition was started it was a bold enterprise but Mir Khalil-ur-Rahman made a great success of it, depending on his own resources and a small commercial loan from a UK Bank. He repaid it after a few months.
At times personal bickering among journalists and editors sapped the vitality and solidarity of the organisations of editors and journalists. Mir Sahib often had to play the role of a Conciliator to reconcile feuding journalists and editors.
He saved the leading editors' organisation in Pakistan, the Council of Pakistan Newspaper Editors (CPNE) from being wrecked by petty disputes among its members. Not infrequently these disputes were exploited by the minions of the administrative machinery to weaken the power of the press. Mir Sahib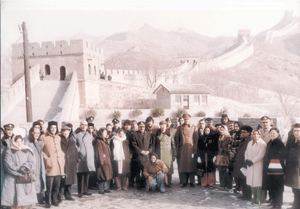 was fully aware of it and did his best to promote the unity of the newspapers in order to advance the cause of press freedom. He refused to be cowed down by threats of slashing of advertisements from Government organisations or newsprint quota for his newspapers and did not change the editorial policy of his newspapers under any outside pressure, Governmental or commercial. «Our newspapers will report whatever is the truth fearlessly but they will not falter in their defence of Pakistan and its Islamic ideology,» was a guiding principle of Mir Sahib's philosophy of running his newspapers. He was averse to policy directives from any government agency or officer and had distaste for government censorship. In an editors' meeting with President Ayub Khan in Rawalpindi, he put some important questions to the Field Marshal (FM) which were not to the President's liking and he seemed a bit irritated. Mir Sahib maintained his cool but sought replies from the FM to his queries all of which were in the public interest. In one of his queries, Mir Sahib wanted the President to give a deadline when he would lift Martial Law.
Mir Sahib also had a brush with President Zia-ul Haq in one of his meetings with the editors of national dailies. I was serving at that time as Minister of Information at the Pakistan embassy in London. I contributed to the working out of a dignified patch-up between Mir Sahib and the then President of Pakistan. Mir Sahib maintained the dignity and freedom of the Press even in this brief encounter with the high and mighty in the country but even in this episode Pakistan's national interest was uppermost in Mir Sahib's mind. The London Jang under his direction promoted a healthy image of Pakistan abroad and tried to raise the patriotism and morale of Jang's Pakistani readers in Britain. His newspaper there had an excellent editorial team and its members deemed it their mission to keep the banner of Pakistan flying high. During the racial riots in the UK the Jang played a most patriotic role and bolstered the morale of the Pakistani readers in the UK. Jang's London Bureau fed to its parent newspaper in Karachi prompt and impartial coverage of news of the race riots in Britain. Mir Sahib kept closely in touch with the situation there by incessant contact with his London Bureau. I consider the role of Jang in the fair coverage of the race riots in the UK both in Jang London and in Jang Karachi and Islamabad as a great service to the cause of Pakistan and the Pakistanis living in the UK.
Mir Khalil-ur-Rahman was a keen promoter of press photography for his newspapers, at home and abroad. Jang's press photographer in London worked till late hours of the night to give his newspaper instantaneous photo coverage of the day's events much to the delight of the Jang's Pakistani readers. Mir Sahib followed the norms of high ethics in allowing advertisements to appear in his newspapers. Any advertisement which he considered unethical found no place in the Jang. A good practicing Muslim who never missed his prayers, Mir Khalil-ur-Rahman was a devout Muslim all his life. When we traveled together in China as members of a Pakistan Editors' delegation, I recall how regularly he offered his prayers to Allah and if he missed a prayer at the appointed hour, he would offer the «Qaza» prayer at the earliest opportunity. In China, he prayed on a Friday in the main historic mosque in Urumchi and wrote an article in Jang Karachi on the Muslim Uighur community in Sinkiang. He made friends with the local Muslims there and sought the help of interpreters to read the Muslim newspapers and journals in Uighur language, nothing the common words of Arabic and Persian origin in Singkiang's lingua franca, a reminder of the Muslim rule there in bygone centuries.
During a flight over the Gobi desert our Chinese Air force plane made an emergency landing at Hami. We spent the night at a hostel of the Chinese Air Force. Mir Khalil-ur-Rahman personally enquired about the well being of every other member of the delegation. As Hami gets cold at night, our hosts gave us blankets for use at night. Maulana Akhter Ali Khan of the Daily Zamindar of Lahore was the senior most member of our group in age. Mir Sahib gave him his own blanket also to protect him from the almost freezing cold. Such humane gestures of Mir Sahib endeared him to all of us in the editors' delegation. Mir Sahib was a gem of a person and my prayer to Allah is to bless his soul with a place in paradise and to give more power and prosperity to his vibrant legacy of great newspapers to Pakistan.
MKR: A man of some very special qualities
An interview with Jamiluddin Aali who shares some of his impressions about Mir Khalil-ur-Rahman with The News
Mir Khalil-ur-Rahman was the product of several special factors of his time. Firstly, it was a very particular time of the history, when he embarked upon his business in Delhi. At that time, the struggle of Muslim League-Congress for Pakistan movement was at its height and as a young journalist he had an important role to play in this historical struggle. Although he was not a tall personality at that time but still his job was very important.
Secondly, in order to deal with such circumstances, one has to be very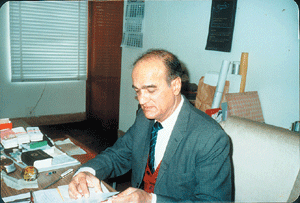 talented and Mir Sahib was very talented, although not very educated, energetic and ambitious. Circumstances at that time also required from such a person to have the capacity to make short-term compromises for ultimate success, because if people don't do that they may get bogged down to the situation. The quality required from such a person to sacrifice his principles for all time to come and to guard his integrity. And Khalil did that.
For example, he never opposed Muslim League in India or here. He had some soft corner for the government in certain ways to allow couple of things to go unchecked which an old principled man wouldn't. But again he was not always compromising towards the government, he also had the capability to fight back.
Another important thing for such people is to take a right decision according to people's sentiments. Mir Sahib kept his hand very nicely on the pulse of the people but he wouldn't act always according to their wishes.
For example, people were anti-Bhutto in 1977, after he lost the elections. Mir Sahib did not oppose them, although I know how Bhutto tried to persuade him in his favour. He also imposed a fine of Rs 30 crore on Jang in 1977 in income tax. Mir Sahib was quite worried those days because Rs 30 crore was a very huge amount which he had to pay within one month. I secretly fought Khalil's case, through my income tax associates, and we won that case in the Tribunal.
The last factor for the success of any person is of course the opportunity. In the newly-established state of Pakistan, there were a couple of other newspapers, which were giving tough competition to Mir Sahib. One of such newspapers was «Anjaam», which was a very popular daily at that time. Its proprietor Sheikh Usman Azad was a very rich man. But unfortunately he was fond of going to races. I knew him personally. Whatever he used to earn from Anjaam he would lose it in races. Ultimately he had to sell the paper to the National Press Trust.
In between a very sharp challenge came from Fakhr-i-Matri, the then owner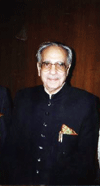 of an only English eveninger, «Leader.» At that time he was also publishing Millat, a Gujrati paper, and had the support of his Gujrati brethren. He never took out an Urdu paper till then. When Anjaam was having its decline Fakhr-i-Matri realised the need for another Urdu paper. He brought out Hurriyat at a very impressive manner with more pages and better printing than Jang. He recruited fresh and competent staff on handsome salaries, and also captured a lion's share from the market. People predicted that the paper would catch up with Jang. But it was not so. Firstly, Fakhr-i-Matri was not brilliant, secondly he didn't have the knack, which Khalil had, to understand the people and government at the same time. Instead, he was rigid in certain rules, which Khalil was not, and thus Fakhr-i-Matri was defeated in the end. All these qualities got together and became an opportunity in them and Khalil took the best use of that opportunity.
He dealt with the government very cautiously. He was neither very harsh nor would cow down very easily and would keep a balance. Another thing which he did, and I would never agree with that, was that he never took extreme position editorially. I could write any thing I liked. He allowed his columnists to be completely free, almost completely. You can write any damn thing about the ministers, presidents or the policy of anybody and he wouldn't interfere.
However, where situations demanded or if certain situation went on for quite a long time which had worried the then government and it tried to pressurise him then he would call his news editor and say: «Yaar Yousuf Siddiqui sahib, zara sooch samajh liya karo, akhbar chalana hai (please try to understand that we have to take out the paper)» but he would never tell him that he had printed a wrong story. Some time I used to take very harsh stance in my columns and on such occasions he would says: «Yaar agar mera akhbar band karwana hai tu karadu, shaam ko aao aur band kara du» (if you want to close my paper then come in the evening and do it). This was the maximum. That was the key of his success. People knew that they could publish any thing in Khalil's paper. Opposition knew that they could publish their statements in this paper and nobody could stop them.
Above all he never imposed his own personal ideas on either columnists or reporters. While other newspapers, even powerful Urdu newspapers, particularly their editors imposed their political ideas on their editorial writers and columnists but Mir didn't do that.
Then he was very hard working. It sounds quite funny but the fact is that he had his personal life mostly limited to his family members. He was not a social person as the editor of any powerful newspaper is supposed to be.
We were not very great friends initially, because I was a poet who would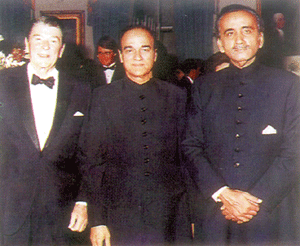 always sit in social circles amid praises. At that time I was not even writing his columns. After we got good intimacy, I used to visit him frequently. We also traveled some time together. He was a journalist who was always interested in the news. His newspaper, like other papers, was a happening place. Sometime I would ask him to go somewhere, but even at that time, while coming out of his room he would keep on asking for different things from his staff. On such occasions I had to drag him out of the room. But once came out he would insist on wandering on the road. «Chalo Bunder Road par chaltay hain, dekhain wahan kiya horaha hai (let's go to Bunder Road and see what's happening there).» I would not agree on it but he would insist on doing so.
Some time he would say «let's go to Insha Ji's home and do some chit chat with him.» There he would sit for five minutes only and suddenly would get up and say: «Aali Sahib, I am very worried because I have left an important paper in the office. Please go to the office with me.» And I would ask him to go alone and eliminate his trouble but he would refuse to go without me. And I saw that the paper was important but not that important that one should worry about it.
He used to go to the office at least twice in the night no matter he had left the office by 10 O Clock. Sometimes I would ask: «Don't you trust your news editor, or your copy was not being pasted satisfactorily or the reporting was not being done properly.» But he would say that every thing is all right.
Jang office was more than his second home. Gradually and slowly, he got internationalised and started meeting VVIPs from other countries. When Presidents or Prime Ministers of Pakistan used to visit abroad or the foreign dignitaries would visit Pakistan, nobody could ignore Jang or Mir Khalil and he would have the opportunity to meet all these people. He would talk to them and attend various conferences, despite the fact that his reporters were also covering it. But in this way, he enhanced his knowledge base a lot. He had his direct contact with people like President of America and President of China and gained great exposure while talking to them. While the other editors would not do that.
Another great quality of Mir Khalil was his capability to manage money. I never saw him doing over spending during 30-35 years of my association with him. When he was taking out Jang London, then I was also with him. I was out of job those days and went there to take my share of inheritance. I also worked for Jang. Even at that time, we would buy something to eat when we were extremely hungry. So in a way I would say that he had some monetary prudence.
Last but not least he gave very strict training to his sons and would keep a constant vigil on their work. During office hours he would treat them like his employees. This was the training which led these boys to reach this enviable stage. In my opinion, these were some of the qualities, which developed the success story of Mir Khalil-ur-Rahman.
-- By SB
By Farhad Zaidi
Mao Tse Tung, one of the great revolutionary leaders of the 20th century, once said that saving a newspaper is like steering a ship caught in stormy waters. The captain's duty is to see that the ship does not crash against rocks or run aground. If a ship is wrecked, all aboard are doomed, but when a newspaper is closed the loss is much more colossal. A newspaper is a voice which reaches millions of people, and indeed is also the voice of millions of people. If this voice is stifled, millions are deprived of their means of communication.
I don't know if Mir Khalil-ur-Rahman ever came across Chairman Mao's observations about running a newspaper, but we do all know that sailing in Pakistan's troubled political and social waters has never been smooth. And there is no doubt that Mir Sahib captained his ship, the Daily Jang group, with remarkable acumen, great perseverance, and a spectacular capacity for hard work.
After migrating from Delhi to Karachi Mir Khalil-ur-Rahman started «Roznama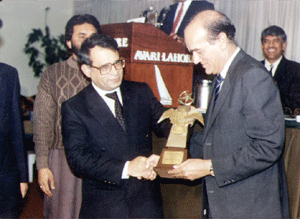 Jang» with the meager amount of Rs 5000, which he had borrowed from his father-in-law. These were troubled times, with sectarian riots ravaging the land as millions of Muslims arrived as refugees and the new Pakistan's Hindus fled to the other side of the border. A start-up business like Jang could hardly have expected to operate in a conducive environment when even the government of the day worked in many places in tents and hastily requisitioned buildings without proper furniture or stationery.
The days of upheaval and uncertainty only continued however. The architect of Pakistan the Quaid-i-Azam died all too soon, and then the first Prime Minister Liaqat Ali Khan was assassinated in Rawalpindi. The Constituent Assembly was abrogated by the Governor General, Ghulam Mohammad. The second Prime Minister Kh Nazimuddin was dismissed. Then started the anti-Ahmedi riots which engulfed the entire country. The first martial law was proclaimed in Punjab under General Azam Khan, and in 1958 General Ayub Khan took over as president and imposed martial law throughout Pakistan.
Ironically, it may be that the troubled times leading up to General Ayub's ascendance actually helped Pakistan's newspapers in gaining circulation, even in a country mired in illiteracy. After all, nothing grabs the attention of people better than bad news. But the uncertain business conditions and nascent industrial growth were in no way helpful for the print medium's business interests. How the Jang survived in these early days, especially in the face of tough competition from its much better resourced rival Anjaam, owes a lot to the tenacity of its owner Mir Khalil-ur-Rahman.
Apart from brief periods of civilian government, the army's direct control over the state continued for over 25 years, a period of harsh press laws, censorship and press 'advices', and curtailment of government advertising and newsprint quotas. Even the civilian governments which came to power after the loss of East Pakistan did not give any better deal to the newspaper industry. Mir Khalil survived all this with patience, determination, and guile. The newspaper which operated from a decrepit office on Burns Road moved into a huge complex of buildings on I I Chundrigar Road, and what was once a Karachi paper went on to be published not just from every major city of Pakistan but even in London.
During this period, newspapers like Civil and Military Gazette, owned by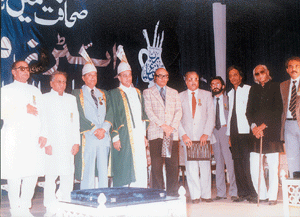 mill-owner Naseer Sheikh, the Pakistan Times, Imroze, Morning News, and Mashriq owned by the government-sponsored National Press Trust, Daily Afaq which was started by the Saigols, Anjaam of Usmaan Azad, Peshawar's Khyber Mail - they all either died or were taken over by new owners.
On the other hand, Mir Khalilur Rahman braved all the vagaries of governments, both military and civilian, as well as the insufferable pressures brought to bear by Pakistan's political and religious parties and various vested interests, to make Jang the largest circulated daily of Pakistan. Beyond that too, the expansion of the organisation was impressive. The Jang group now boasts three editions of the English daily The News, two eveningers from Karachi and Lahore, and Akhbar-e-Jahan, the country's most popular weekly magazine. The latest feather in the Jang Group's cap is of course the Geo satellite channel.
I wonder why, even fourteen years after his death, there has been no effort to compile a book on his life. A number of universities have given assignments to their students of mass communication to write theses on far less

significant personalities of Pakistan's journalistic history, but I'm unaware of even such a paper on Mir Sahib's contributions to the country's undoubtedly vibrant newspaper industry.
Mir Khalil-ur-Rahman may have had many detractors. Some would fault his politics, others his style and approach to running a journalistic enterprise. But there is no denying the fact that in Pakistan's newspaper industry he is a legend. There is also no denying that he created the space for some of Pakistan's brightest stars to air their views and for the country's masses to learn from them. For about half a century he steered his ship safely through the murkiest and stormiest of waters, and made his mark on the lives of millions of his countrymen.
A man with many personality traits
Shamshad Ahmed, Consultant, Federal Tax Ombudsman Secretariat, who spent great time with MKR shares his memories with The News
The adage says that the poorest person of the world is one who has no friend. But there are some people in the world who possess such an impressive and memorable personality that they are not only loved in their lifetime but are also remembered in good words after their death. Mir Khalil-ur-Rahman, the founder of Jang Group, was one such personality who still remains in the good memories of his friends and acquaintances. His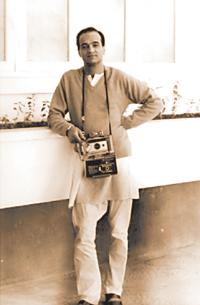 friends, many of whom are still alive, cherish those days, which they spent with «Mir Sahib» as he was lovingly called by all his friends and admirers. Whenever they recall those memories, the whole picture of those good old days comes in front of them. While doing preparation for this year's special report on Mir Khalil-ur-Rahman's 14th death anniversary, I contacted Shamshad Ahmad, whose friendship with Mir Shaib dates back to the early days of Jang.
Shamshad Ahmed is presently working as a Consultant in the Federal Tax Ombudsman Secretariat. He brings with him a long experience of working in different capacities in government offices. Earlier, he was Dy. Managing Director & Secretary to N.I.T. and advisor in the Provincial Ombudsman's Secretariat, Sindh. He also remained on the board of directors of more or less 28 government-taken over, national and multinational companies nominated by the federal government as well as N.I.T.
While sharing his memories of the time which he spent with Mir Sahib, with The News, Shamshad Sahib, became very emotional and during the whole interview session sometimes I could see his wet eyes, while he was recalling some special moments spent with Mir Sahib. On a question about his association with MKR, Shamshad Ahmed said:
At that time, Mir Sahib used to take out Jang from Burns Road in a small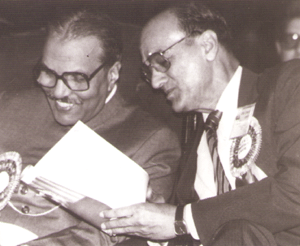 building, which is still present there. Whenever I pass that area now I recall all his activities. Our friendship dates back to that time when he used to publish his newspaper from that office, but I don't remember our first meeting. Later on, he shifted his whole set up on I I Chundrigar road. One thing which I observed in his personality was his great affection and love for journalism. He got himself identified and established as a great journalist after Pakistan came into being with sheer hard work and dedication to his profession.
At that time, another newspaper entitled Daily «Anjaam» was the fiercest rival of Jang. Jang obviously had professional jealousy with that newspaper, so both of the newspapers used to attack each other through the «words war» which used to be published in these two newspapers. But the special thing about this «war» was that Mir Sahib handled this rivalry very decently and emerged victorious. He was very careful in his statements. He never gave any statement against any newspaper. Even this «Jang-Anjaam rivalry» was initiated by Anjaam and Mir Sahib had to defend his paper in a very cautious manner. Ultimately, Anjaam was compelled to withdraw from this rivalry.
I don't remember a single day when I met Mir Sahib and he did not present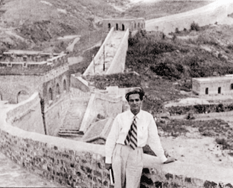 tea. I always liked the way he used to meet me. Whenever I met him he would greet me in such a manner as if I was his family member. I even used to share my secrets and personal matters with him and he would also consult me on matters regarding his newspaper.
Once he asked me in a very casual manner, «Which paper do you read»? At that time, Jang had a great readership value due to its news, views, articles and columns etc, although from marketing point of view it was facing some problems. So like others, I also used to read this paper and I told him so. Then he asked me, «Do you buy it?» and I replied in affirmative. He immediately went to the then Circulation Managers, Mr Sarkar And Mr Sabir Ali and asked them to send me a free copy at home. After that instruction, for almost two decades this paper was regularly delivered at my residence and I did not pay a single penny during this period for my copy.
The second great thing I saw in his persona was his politeness with everybody irrespective of their financial status. Despite being the owner and Editor-in-Chief of a big newspaper, he never conversed with anyone in a rude or strict tone, at least not in my presence. He never hurt anybody. Initially, Karachi was the capital of Pakistan. There were many embassies here. People used to visit his office frequently, and would have discussion with him on various issues but he never lost his temper. He had a very pleasing personality bestowed with good mannerism. He never considered himself a great personality although I saw him meeting with many a great personality of Pakistan and foreign countries in his chamber. I saw him wearing various types of dresses. Some time he wore «Sherwani» and some time «Qamis Shalwar». Since he was tall in stature so he would look very handsome in «Sherwani». In the contemporary world, where I have met many people on various positions, I never met a person having so many personality traits as Mir Sahib possessed.
Many needy persons including poor students used to come to him and he would speak to them very politely and with great respect. He also used to secretly help them financially from his personal pocket and never returned a person in need.
At that time I used to comment on test cricket matches in different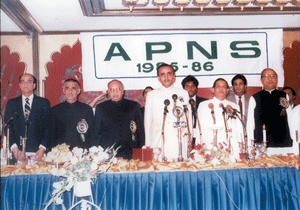 newspapers. Once he asked me to write in his newspaper also after which I started writing in Jang also, which was well received by the readers. When General Zia-ul-Haq imposed martial law in the country, there was fear in the environment in general and in the journalism field in particular due to his attack on the Freedom of the Press. Many journalistic activities came to a standstill. Mir Sahib wanted to remove prevailing harassment and fear from the minds of the people so he asked me to write an article on international cricket for his newspaper when the first Eid-ul-Azha of Zia's regime was just few days away. He took that article on the front page of a Special Eid Edition and carried the remaining part on the back page in order to eliminate that fear from the hearts of the people. It was greatly liked and appreciated by the people in and out of country as it had timely filled a big gap on the occasion. So in a way he could also feel the pulse of his readers and would always come up with new ideas to entertain them through his newspaper.
During our meetings we mostly used to have discussion on his newspaper. When he started publishing Sports Page in Jang, he would ask me: «How can I improve my sports page. Whom should I hire.» I recommended the name of a young, hard working and keenly interested person in sports, Mr Shams who was most probably working as a part time reporter at that time. He hired Mr Shams on my recommendation and I am glad to see that Mr Shams has become a very matured journalist now and he has been still working there and taking out the pages with much hard work. Later, I was transferred to Lahore but we remained in touch and would call each other quite regularly. On the occasion of my re-transfer to Karachi, incidentally Sir Lanka's Cricket team was also on a visit to Pakistan for a test series. Mir Sahib contacted and asked me to cover that series for «Jang». In this connection he wrote a letter in which he asked me to offer my comments for his paper on the coming cricket series and desired my acceptance in writing. Since it was an honour for me, so I gladly acknowledged him about it and contributed my comments on the day to day's happening of the test series. He was very happy on the job well accomplished.
He would usually call me in his office and would hold discussion on various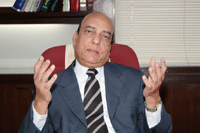 issues. While I was working in N.I.T. the office of which was housed in the National Bank of Pakistan building on I I Chundrigar Road, once he asked me: «Do you have any interest in songs»?. My answer was in positive. Then he asked me to complete the second line of the song and recited its first line «hum bhi tu paray hain rahoon mein» and continued «I hope you have got its meaning.» I replied in affirmative and went to his office and had some chat with him the same evening.
At office he used to treat his employees equally and justly. He would encourage them in their work. Once I went to his office and asked from the receptionist (most probably it was Mr Tahir Alig) about Mir Sahib's whereabouts. He told me that he was sitting in the newsroom. When I went there, I found him sitting with reporters. Later I asked him why he was sitting there? He replied: Shamshad sahib «they are my eyes and hands». It is the quality of a great person that he never considered himself a «big» man. And consequently, each and every journalist in his office was working hard for the progress of Jang. He developed his paper in such a manner that soon it started publishing from London and from other stations in Pakistan as well.
In my opinion, Mir Sahib was not only a journalist and Editor-in-Chief of a big newspaper but he also possessed a unique personality and people really got fascinated with his conversation.
Mir Sahib was the man of great affection and he really loved Pakistan and always prayed for its growth. I had been hearing him on many occasions but usually in his conversation, either he used to highlight «love for Pakistan» or «projection of Jang». He used to speak in a professional manner about how to secure national interest and national integrity. Undoubtedly, he was a patriot and true Muslim. He also played a great role in the «creation of Pakistan». Jang was the frontline paper in publishing any news about the partition of Indian sub-continent. Even now whenever Pakistan and India issue any statement about each other, Jang publishes those statement in such a manner that it always tries to tone down the effect of contradictory statements issued by India against Pakistan or vice versa in order to cool down tension.
Here I would also like to add one of my concerns that Mir Sahib served the field of journalism in such a sincere manner that even the common man accepts him as a great journalist but the irony is that our politicians and political leaders have not recognised his acumen. The man who started his career from scratch and served journalism for many decades should be acknowledged in the same manner, but unfortunately it was not done. He not only worked for the development of his newspaper but he also contributed in many fields through his newspaper, especially sports and education because personally he was very much interested in these important fields. Mir Sahib's favourite game was cricket but on the whole he liked all the games and desired to cover all of them in his newspaper. That is why Sports was one field which he used to cherish a lot. In the initial years of Pakistan Jang was the only newspaper which used to cover sports news in its daily edition and later on Anjaam followed it. So this is a great contribution on Mir Sahib's part for the service of sports field.
I worked in the field of journalism for four years as a mainstream journalist. My last newspaper was daily «Morning News» after I left daily «Anjaam». I found that Mir Sahib also admired people who were sincere with journalism and he wanted to keep them closer. He bought a camera from China and used to take photos at any function himself which shows his keenness in the profession.
Mir Sahib possessed a very good sense of humour. With his wit and humour he not only used to laugh himself but would also make other people laugh. His witty nature did not change even when he became ill. He went silently to London and came back home to have an eternal peace in his last abode. During the days when he was not keeping well, once I asked something about his illness, and he replied: «It's a part of our life. I will go to London and would recover due to your payers and will come back with the will of Allah.» He had a lot of patience in life and he never felt depressed due to any reason. After his death, when his body was brought in the graveyard I was also there. At that time, Prime Minister of Pakistan and many influential people including, ministers, politicians, envoys, journalists, army officials and the nominee of President of Pakistan participated in his funeral. The people had come from the length and breadth of the country and that showed how popular Mir Sahib was among the people. Once Mir Sahib said to me: «Shamshad Bhai, you know every one has to face the death but I want to do such a thing in my life which could continue the work which I have started.» I pacified him by saying: «Since you have developed it with so much hard work, so it would Insha Allah continue to flourish». The world has seen that his mission is on. His own team had comprised very hard working people. The present team of Jang Group is also very loyal and sincere. And I think the credit for all this also goes to Mir sahib that the sapling which he planted more than 50 years ago, has now grown up into a big mature tree.
--By Sheher Bano
received a number of awards
for his outstanding services in journalism
1978 - Gold Mercury International Award, Mexico.
1983 - Merchant Navy Officer Award.
1985 - Writers Forum Award.
1985 - Iqra Award.
1985 - Baladi Award, UAE.
1987 - Nishan-e-Behbood.
1987 - Pakistan Movement Award.
1987 - Quaid-e-Azam National Award.
1988 - Honourary Degree of Ph.D. Sri Lanka.
1989 - Performance Award.
1989 - Quli Qutub Shah Aalami Award (given at International Urdu Conference), New Dehil.
1990 - Art International Award (Best editor-in-chief Award), Dubai.
Hereunder are the publications which have been launched by the untiring struggle of Mir Khalil-ur-Rahman
Akhbar-e-Jahan January 1, 1967
Jang, London March 15, 1971
Jang, Quetta March 31, 1972
Weekly Mag May 8, 1980
Jang, Lahore October 1, 1981
The News, Karachi, Islamabad
and Lahore simultaneously February 11, 1991.
By Nisar Ahmed Zuberi
Modern Urdu journalism owes a lot to a few stalwarts like Maulana Abul Kalam Azad, Maulvi Mahboob Alam and Maulana Zafar Ali Khan. All of them contributed one jewel to the crown, as it looks so promising today. Maulana Azad succeeded in familiarising the use of type for standardised printing. Thus he made the editors understand that modernity was bound to prevail. Maulvi Mahboob Alam attained great success by pioneering 'Penny Press' in Urdu. With his 'Paisa Akhbar' he made the daily newspaper a commodity for the masses. Maulana Zafar Ali Khan attracted the masses with his very original journalistic poetry. He is known to have electrified the people with his interesting and highly charged poems like «apni dokaan barha lo lala». All three of them excelled in pre-Pakistan Urdu journalism. They are rightly considered the pillars of Urdu press. History will always bear witness to their greatness.
Post-Pakistan Urdu journalism, however, is a different story. This period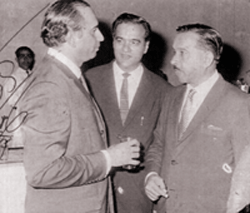 belonged to Mir Khalil-ur-Rahman of Jang Dehli. His small newspaper, which was almost a non-entity in undivided India, was destined to develop into an empire of lasting strength. Mir Sahib was largely unknown in pre-partition days.
Only a few hundred people knew him out of Dehli. And among them nobody knew then that he has to surpass almost every other contemporary owner-editor. Today, after 67 years from the start of his enterprising through Jang (Dehli), his contribution to the development of Urdu journalism is a matter of consensus among all. With his untiring efforts as an editor, an administrator, a public relations officer, a human resource expert, an organiser and a planner, he has set many examples for safe, balanced and interesting journalism for the masses. He is accepted to have so emphatically proved his ability to build an empire of great social and political value.
Undoubtedly the history of our country may not be written without extracting material from the pages of daily 'Jang'. And this is so only because of one man who was far above ordinary. This was the real MKR. A complete newspaper man - editor and businessman rolled in one.
One thing, which places him on a high pedestal, was his mission of a newspaper for the masses - the Ramzanis of Majeed Lahori. Quite like Benjamin Day of 'New York Sun', (1833) MKR believed in expanding the frontiers of Urdu journalism to include everything that may interest the common readers. May be unscientifically prepared, but he had in mind a profile of the typical Urdu newspaper reader. Even to this day this person is middle aged, belonging to middle-class, possibly a matriculate and possibly salaried. MKR knew him perfectly well - even without any formatted study. He knew these types of people, the so called masses. He knew their culture, beliefs, values and stereotypes. Scientific media research for preparing this profile is non-existent even to this day. In its absence MKR could develop and use this profile on his own - and how correct his vision was. He fashioned daily 'Jang' for this typical reader, won his acceptance and even his liking. Even today when the competition has become quite fierce the strength of MKR's organisation is not only holding on but surging ahead.
Mir Sahib undoubtedly had a unique acumen to save the newspaper from harsh government action and at the same time keep it popular among the masses. From 1965 to 1984 when I was working in Jang and Akhbar-e-Jahan, it was common for all of us to come across with one or two of his actions almost every day. Pakistani newspapers, during that period had to brave intimidation almost everyday. From Ayub Khan to Ziaul Haq almost all the rulers and top bureaucrats were keen to pressurise 'Jang' to make it toe the official line. In those difficult days, Jang had to walk on the tightest rope - without forgetting the large number of its readers. In those difficult days it was MKR's balancing expertise which saved his newspaper from the wrath of people like Nawab of Kalabagh. This was possible because of editorials which Taqi Sahib wrote with strange ability of non-committed excellence. Iftikhar Ahmad Adani and others like him taunted this kind of editorial writing with hilarious comments like «Agha Taqi key baagh mein Kawwa Halal Hai».
Perhaps they wanted Jang to go all out against the government of Ayub Khan. The reality of stake, however, was known to MKR alone. The government in those days was bent upon to go to extreme measures even at the whim of a minor folly. Jang under his supervision, managed to brave that difficult period («Kohistan» was closed and destroyed by government action in those days).
MKR knew his choices--bitterly criticise and be doomed or moderately criticise and keep the flame burning. He opted for the latter and saved his newspaper from destruction.
Success of Jang as a newspaper remains an important topic of media historiography in Pakistan. Perhaps it will remain so as the concerned people would never care to use media research for sustainable changes and improvements. Need, however, is quite evident because success of Jang is an example offering multiple options to the future generations. MKR's success story does not stop at Jang. In fact, the floodgate of effects continues to remain open in the form of the success of GEO.
How could Jang prove so successful and a 'most read' even for the high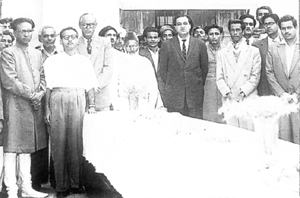 brows. It was only due to the right decision made by MKR. He selected the most appropriate people to work in his organisation. He kept a very vigilant eye on each section of his newspapers. He closed the door for any kind of wastage and always planned to improve and expand the printing capacity.
One thing which made daily Jang an empire of long lasting strength was his outstanding instinct for efficient administration. Whatever steps he took to overcome even trivial problem, proved very successful and set a trend for a better future. None of his staff members could forget for a moment that they were accountable for whatever they did. Everyday the newspaper would be read thoroughly and carefully - word by word and line by line. And even a minor mistake would seek a verbal or written explanation from him. This practice was extremely patterned in Jang and even a junior reporter or an apprentice sub-editor was no exception.
Some people might dislike all this being strict administration, yet its usefulness is undeniable. It kept the staff on their toes, never oblivious of their responsibility.
Mir Sahib also initiated a routine of getting prepared a daily comparative report of all the newspapers -- Urdu & English both. This report was largely one-sided as only the mistakes and the missing news were noted down and the responsible person was reprimanded. The report was typed and circulated for the information of all. The administration had assigned this report making to a more 'loyal than the king type of person,' and it was generally known that picking up of some of the mistakes was just for the creation of a 'big brother effect'. Whatever the case may be this exercise had its uses and was at times did prove useful.
Mir Sahib was also very particular about the inclusion of every important news in the next day's newspaper. His natural farsightedness and precious learning from experience had transformed him into a trained journalist. So very different than ordinary commerce graduates of his era he could rightly understand that a daily newspaper is bought and read for news and everything else is secondary. He knew that people read everything else afterwards. Be it editorial, Shoukat Thanvi's humerous columns or Rais Amrohvi's Qitaa, people pay their hard earned money for the news and the other things -- whatever may their quality be -- are just the added attractions. With this understanding he made himself the sheet anchor of the news section. As the most regular listener of the news broadcast of all the major radio services, he was perhaps the most informed person in the Jang building. Right upto the early hours of the next day he was in touch with the news editor. Always asking 'what is news, what is the latest?' Any he was always in a position to provide (generally in detail) whatever was about to be missed.
Another feature of his personality was his understanding the need of keeping a balance in the content. By himself he was quite religions and a regular 'five times every day' kind of a Namazi. But his newspaper was for the masses. His staff consisted of leftists and rightists both and he never permitted any imbalance to black out news etc of interest for one section of society.
Quite often he was heard saying «bhai jang sub parhtay hain (everybody reads Jang)», meaning that news must be published on its merit alone. Sometimes when some staff members could not follow this spirit, Mir Sahib was always alert to point out and to make amendments. Due to his vigil and guidance the newspaper gained a huge circulation and the readers belonging to various shades of opinion accepted it as something which may not be missed on any account. This, perhaps was the reason, that no other Pakistani daily could surpass Jang in circulation.
MKR also believed in 'all the news fit to print.' He knew that Urdu newspaper readers are largely the salaried, middle-class people who cannot afford to read all the finer details of news on complex subjects (about constitutional matters, for example). Under his guidance, therefore, most of the news were summarised with all the possible expertise. The result was a brief coverage of almost all the news relevant to the masses. Lengthy and specific interest stories were either dropped or only a shortest possible version was included. Several 'Content Analyses' of Jang (at the DMC, University of Karachi) have revealed that in comparison to any other Pakistani newspaper, Jang published the highest number of brief single column news.
Many of Mir Sahib's decisions were based on the feedback he could receive from friends & foes, over telephone or when he was meeting people. But the mainstay of his working was the feedback received by post. He knew that those letter writers were largely the common but conscious readers. Such letters received his immediate attention and needed instructions were passed on without any loss of time. Some of the letters were addressed directly to him by name. Nobody could open these letters without his permission. In this personal mail he could also receive important & exclusive news materials which he took very seriously. Once he received a clipping of a Turkish newspaper. It was a news story based on an interview 'Hurriyat' daily had published. He called me to his room and instructed me to get it translated from Turkish to Urdu. Using his luxurious, chauffeur driven car, I contacted Dr Muhammad Sabir Oghlu and Dr Riazul Hasan and with their help the next day's exclusive streamer was published. Likewise he received clippings, pictures and some news tips almost from everywhere. He knew how to use these things for the best results.
Remembering Mir Sahib and remaking the mosaic of his wholesome lifestyle must be an engaging exercise. As all 'greats' he was bitterly criticised by some people but nobody could even close his eyes from what his daily Jang did to make Urdu journalism respectable. There were days when Urdu newspaper was not even touched by the 'Kala Sahibs'. With a circulation running into six figures 'Jang' forced them not only to read, but to take care of the public opinion reflected in this mirror of the masses. It was no less a miracle and all its credit goes to Mir Khalil-ur-Rahman.
PERSEVERANCE IS THE KEY TO SUCCESS
Mir Sahib in the eyes of veteran journalists
By Abdul Hameed Chhapra
The founding father of the Jang Group, the biggest chain of print media in Pakistan, Mir Khalil-ur-Rahman was a hardworking man, a professional and a qualified journalist.
On the occasion of the 14th death anniversary of Mir Khalil-ur-Rahman this scribe had the privilege of meeting and collecting facts from two veteran journalists S M Fazal and Yunus Riaz who joined Jang group during '60s and have shared with The News the success story of Mir Sahib.
Mir Khalil-ur-Rahman started the publication of Urdu daily Jang in Delhi during the Second World War (1939-45). After the independence of the subcontinent from the British yoke on 14th/15th August, 1947, Mir Sahib shifted to Karachi and started publishing Jang from the capital of Pakistan.
After the imposition of the First Martial Law in October 1958, Rawalpindi was made interim capital in 1959. Apart from Karachi Mir Sahib also started publishing Jang from there in 1959.
In October 1962, Mir Khalil-ur-Rahman started publishing English eveninger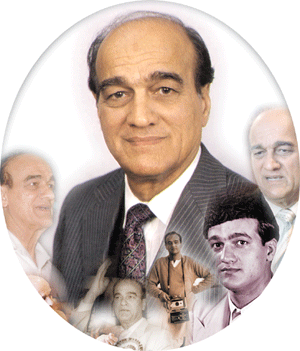 "Daily News." S M Fazal who is the serving Editor of Daily News for the past 16 years is one of the founding members of the staff of Daily News.
Mir Khalil-ur-Rahman was a collector of the gems of the journalistic world. He succeeded in forming a team of the senior and qualified journalists for the Daily News, his first venture in English journalism. Shamim Ahmed (first editor of Daily News), Khawaja Ibtisham Ahmad, Suleman Ahmad Minai, M T Bokhari, Zamir Siddiqui, Zamir Niazi, Mohammad Ali Siddiqui were brought from other newspapers while S M Fazal, Wajid Shamsul Hasan (Editor Daily News from 1968 to 1988), Mohammad Jami (Editor Daily News from Dec 1988 to Jan 1990) were among those who started their journalistic career from the Daily News and achieved professional success to a large extent due to the encouragement they got from Mir Khalil-ur-Rahman.
S M Fazal revealed that Mir Sahib used to allow full freedom to the Editor and his team. He did not practise, or believe in bossing around, he used to treat even junior reporter as a colleague. He created a great team through this professional excellence.
Mir Khalil-ur-Rahman also used to take lead in technology. Daily News was the first English paper in Pakistan, which was printed on offset process. There were monotype and linotype machines in the press and they had to undergo a lot of innovation to adopt the offset system. Many teething problems were also faced but in the end Daily News became the brightest English paper in the country. The paper also had an edge over other papers in printing pictures of which the paper took full advantage with the lead in coverage of local, national and international events. Thanks to Jang's network, Daily News soon became the largest circulated eveninger in Pakistan.
Mir Sahib used to closely monitor the news coverage of all his papers including Daily News. He also used to see the rival newspapers and would get very angry if an important story was missed or not properly covered by his staff.
It was his strict routine to listen to all important radio broadcast, particularly Radio Pakistan, BBC and All-India Radio, which kept him abreast of the latest news.
Mir Sahib was also very particular about publication of pictures in his newspapers and magazines. He used to subscribe to foreign news agencies. Sometimes, Mir Sahib himself used to rush to the airport to collect photographs of the latest events in Islamabad, Lahore and other cities. Daily Jang and Daily News used to be the first with latest pictures of various events.
Mir Khalil-ur-Rahman, like thorough professional journalists, never missed an event. He used to keep in contact with editorial and news staff by telephone even when he was abroad.
In Pakistan, daily newspapers are not published on the next day of national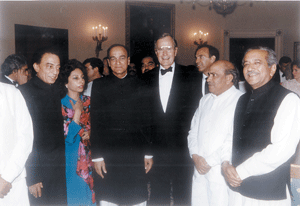 holidays and eveningers are published as morningers. When President of Bangladesh Sheikh Mujibur Rehman was murdered on 15th of August, Mir Sahib was one of the first persons to get the news in Pakistan. He monitored it on a foreign radio channel and dictated it to the staff of Daily News to bring out a special supplement on the occasion.
Mir Sahib used to provide maximum information to the readers of his newspapers. He used to scribe to foreign features, services and scrips, etc. He was also the pioneer of introducing many news features in Pakistan. Mir Sahib used to appreciate and give due respect to his contributors and good writers.
Editor of the first commercial Urdu daily "Beopar", Yunus Riaz, joined Daily Jang in September 1965 and was its Deputy Editor when he left the largest circulated Urdu daily in the world in 1990.
Yunus Riaz said: "Mir Khalil-ur-Rahman was fortunate in attracting veteran journalists like Yousuf Siddiqui, Syed Mohammad Taqi (both were the best editorial writers), popular columnist Raees Amrohvi, Maulana Ehteshamul Haq Thanvi, Ibrahim Jalees, Inam Durrani, Ahmed Nadeem Qasmi, Jamiludin Aali, Ibne Insha, renowned journalists Inam Aziz, Afzal Siddiqui, Ajmal Dehalvi, Hafiz Mohammad Islam, Akhtar Alam and Hamid Saeedi. Mir Sahib himself used to write editorials and editorial notes on the national events with the news items on the front page of Jang.
Due to Mir Sahib's initiative in production, coverage, display and distribution of the newspapers, he used to keep in touch with everybody from editor to the messengers serving in Jang group. All workers were free to meet him at any time.
Yunus Riaz said that Mir Sahib used to go in every VIP function and take notes of speeches delivered by the participants. He used to ask the editors to send him the report of the event and would send it back after adding the missed out points, which needed coverage.
Mir Khalil-ur-Rahman used to sit in the meetings of the Karachi Union of Journalists, Jang Unit and would take decisions to solve the problems of the working journalists.