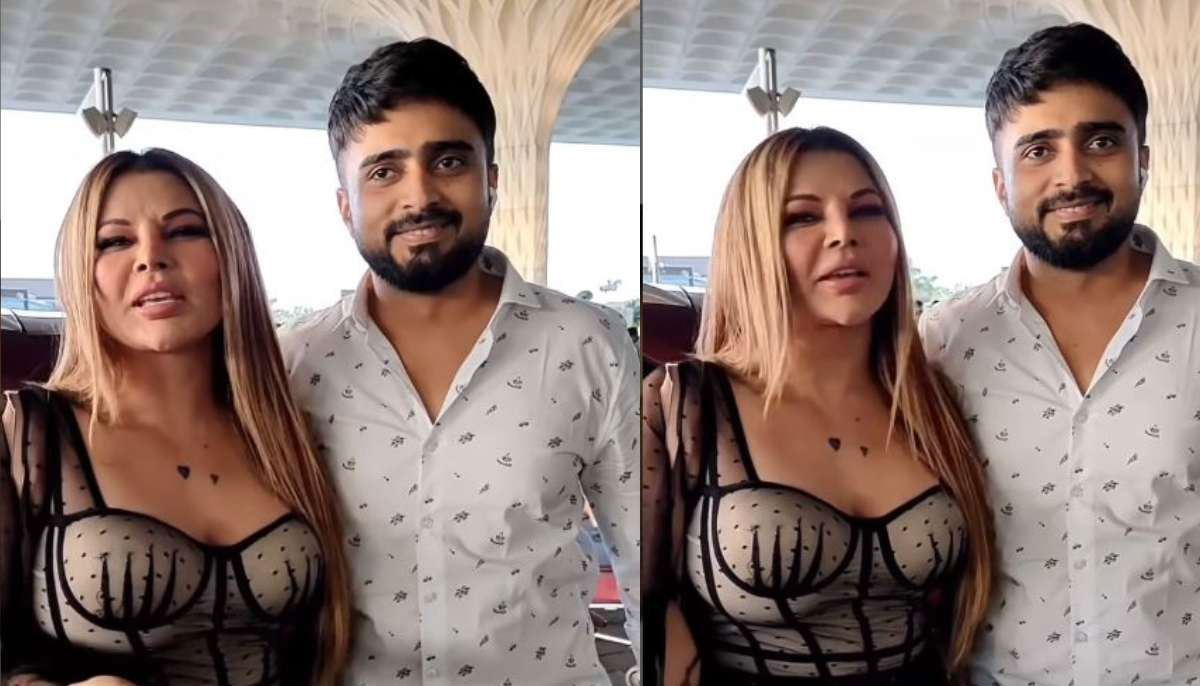 Actress Rakhi Sawant, who recently tied-the-knot with her man-love Adil Durrani is planning a trip and no its not a honeymoon. 
Her hubby Adil has confirmed the news of her marriage to fans and they cannot be more than happy. 
Rakhi converted to Islam and so will perform her first Umrah and then plan a getaway. 
In a new video by Instant Bollywood, the actor said that Umrah is a very important step for her and Adil and they want to start their journey together by seeking blessings from Allah. The entire conversation started when the couple was asked about their honeymoon plans post the wedding.
 While reacting to the same, the Internet sensation said, "Pehle Umrah Jayenge. Woh bahaut zaroori hai, wahan ek baar rishta pakka hogaya toh koi nahi tod sakta. Jo rishte Allah jodte hain woh koi insan nai tod sakta. (We will go for Umrah first. That's very important, once the relationship is sealed there, no one can break it. Relationships that Allah ties, no one can break them) (sic)".

After a quick chuckle, a shy Adil said, "Jayenge. There are kuch things happening abhi. (We will go, there are certain things happening, and post that we will go) (sic)."

Last week, Hindustan Times reported details of the certificate went viral and that she changed her name to Fatima.