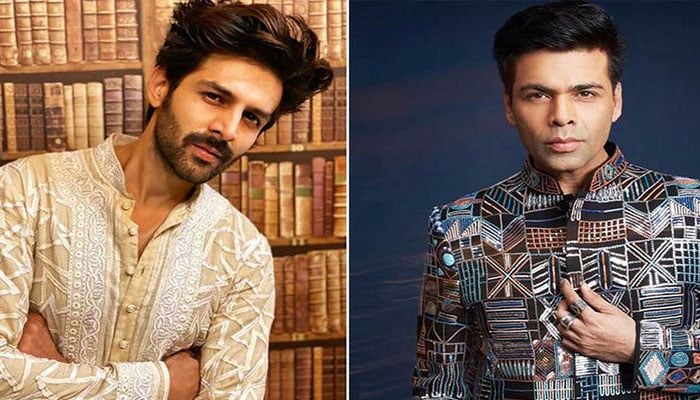 Indian actor Kartik Aryan was dropped out of Karan Johar's upcoming Dostana 2 due to a feud and the former sheds light on it. 
The movie had gone on floors before the pandemic and Kartik along with the cast had shot for their parts. 
For the unversed, things did not go as planned which resulted in a fight between the actor and filmmaker, taking a toll over the former's career life. 
 While the Freddy star was accused of being unprofessional, he has now talked about the controversy.
On Rajat Sharma's Aap ki Adalat, the actor was asked the reason behind his exit from the movie, "This happens sometimes. I haven't spoken about this before. I believe in what my mother has taught me and these are my value too... when there's an altercation between two people, the younger one should never speak about it. I follow that and hence I never speak about it." 
Kartik was further questioned that there were reports that he demanded more money but when he was refused so he walked out of the film. To this the actor clarified that, ''This is like Chinese whispers, a make belief story. I have never left a film because of money. I am very greedy, but in terms of script and not money." 

Revealing the actual reason, "There was a hiatus of one and half year and some pre-planned changes had taken place in the script, which could not happen." 
However, both are now on good terms and Karan even congratulated him over the release of Shehzada trailer and also gave a shoutout and praised him on social media.