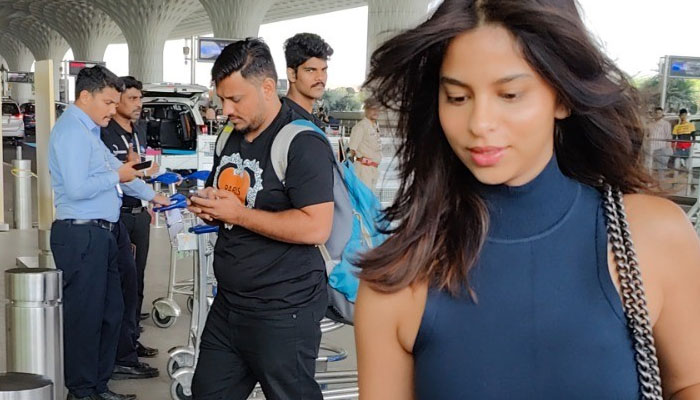 Shah Rukh Khan's daughter Suhana Khan was spotted at the Mumbai airport on Wednesday morning and what caught attention was her new hair makeover.
Suhana gets a fresh hair cut as she sets out for a day of travel. 
She wore a blue crop top and cargo pants and carried a chunky handbag. Her long tresses were styled in certain bangs and fresh layers. 
As soon as Suhana arrived the airport she got out of the car like a true diva holding the ticket and Aadhaar card in her hand. 
Many commented online that Suhana looked just like her daddy, Shah Rukh Khan.