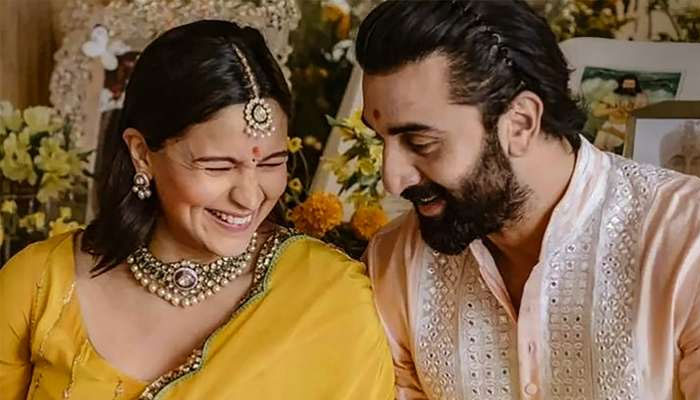 Actor Ranbir Kapoor, who is now a dad, reveals how he tackles fights with his wife Alia Bhatt. 
While the two might be happy together and smiling in reel life we do not really know what happens behind closed doors and if the pair really fight a lot. 
Ranbir graced his cousin Kareena Kapoor Khan's talk show What Women Want and there he was asked many things about his married life. 
During the conversation, Kareena questioned, "Fight with Alia or sleep over it?" 
Replying to this, Ranbir revealed that he is a sleep over it guy. 
"When a couple fights, sometimes to hurt each other, a lot of things are said for effect when you don't really mean it. Meanwhile, the other person thinks that you're coming from a place of something. So that person takes those 3-4 words and it stays with that person, then you have to clarify it." 

"I think space is great. Alia is somebody, she is a lawyer, so if she feels that she was wronged, she will not let go until she makes her point clear." 

" I have no ego or self-respect and that I am really happy to say sorry first. I'm more of a sleep it over kinda guy."