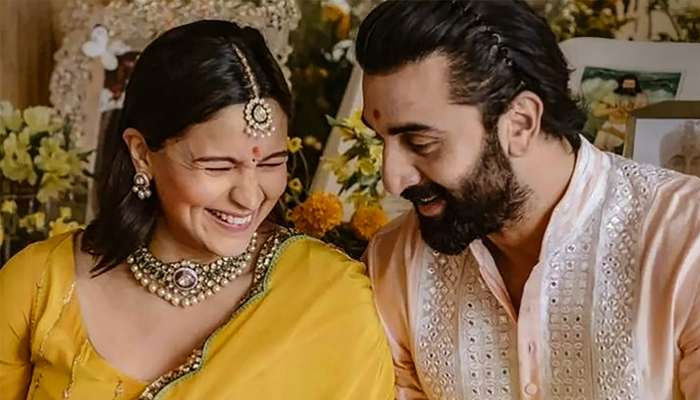 Superstar Alia Bhatt spends precious moments with her husband Ranbir Kapoor, in London. 
The couple are now on a much-needed vacation after constant jugge between parental duties and work commitments. 
Alia and Ranbir walked the streets of London. Their love for each other extends beyond and their chemistry is unmissable. 
Turning to the photo-sharing app, the Darlings actor shared some cute snaps from her trip. 
In the first picture we can see both husband and wife taking a stroll with their arms locked around each other's backs and this was truly a sight to envision. 
In the next, Alia looked cute in a white hoodie as she smiles for a picture. 
The third one shows the star sipping coffee walking beside the lake, admiring the view. 
Then there is a blurry pic of the Shamshera star, who appears to be cycling followed by a shot of Alia hugging Shaheen.