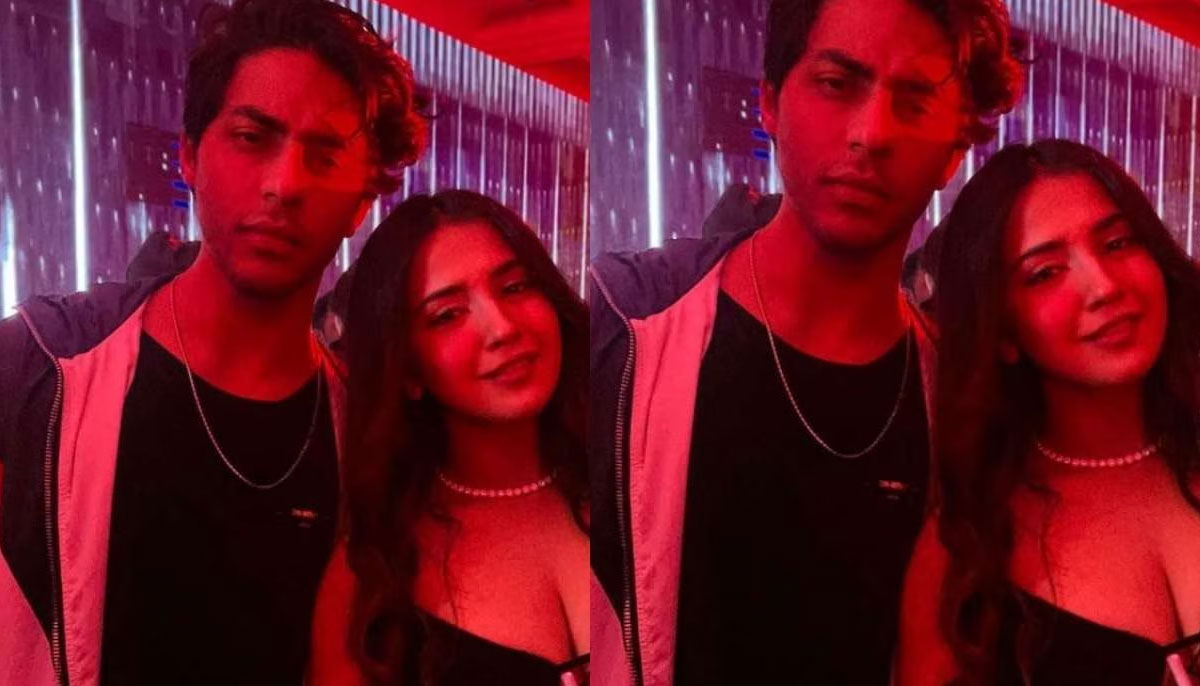 Shah Rukh Khan's eldest son Aryan Khan attended a party in Mumbai but he was just not in the mood. 
He joined actor Roshni Walia for pictures, who uploaded the dump on her Instagram profile. 
Some of her selfies included Aryan. The first photo features Roshni all excited and charged up for the night in a sexy black dress posing next to King Khan's son, who came in casuals. 
It was followed by a glimpse of Roshni with her friend Zara Khan. 
Sharing photos from the party, Roshni as caption wrote, "About last night," tagging and promoting Aryan's liquor brand D'YAVOL in the post. 
Reacting to it, a user wrote, "Ye Aryan hasta kab hai (when does Aryan Khan laugh)?" 
"Yai aryan meko humesha esa kyun lgta hai jese isko koi intrest hi nhi hai kisi chiz main (it seems like Aryan has no interest in anything)," adds another. 

"Someone teach him how to smile," a concerned fan wrote. 

Aryan is a businessman and makes rare appearances at parties as he likes to stay away from the cheeky spotlight.