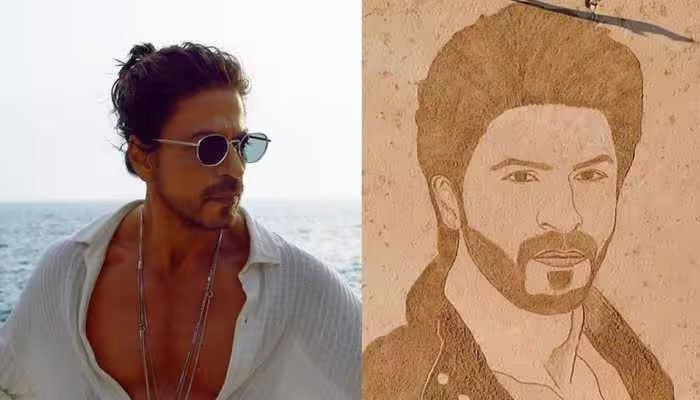 Pakistanis express love for the King of Bollywood, Shah Rukh Khan by paying an artistic tribute. 
Khan is not only considered as the best actor of Hindi cinema as his fame extends cross-border too. 
Many of his Pakistani fans went through great lengths to shower all the admiration on the Pathaan actor. 
Sameer Shoukat, a member of the Rashidi artists group, shared a bunch of pictures and an incredible bird's eye view of a sand art featuring the one and only Khan. 
"The biggest sketch of Shah Rukh Khan was made and gifted by me, Sameer Shoukat and my team at Rashidi Artist Gaddani," wrote the artist. 

The group also crafted portraits of their favourite sportsmen  Lionel Messi, Cristiano Ronaldo, Achraf Hakimi, Neymar and the Indian cricketer Virat Kohli. 
Khan's fandom remains the strongest due to his kind nature.