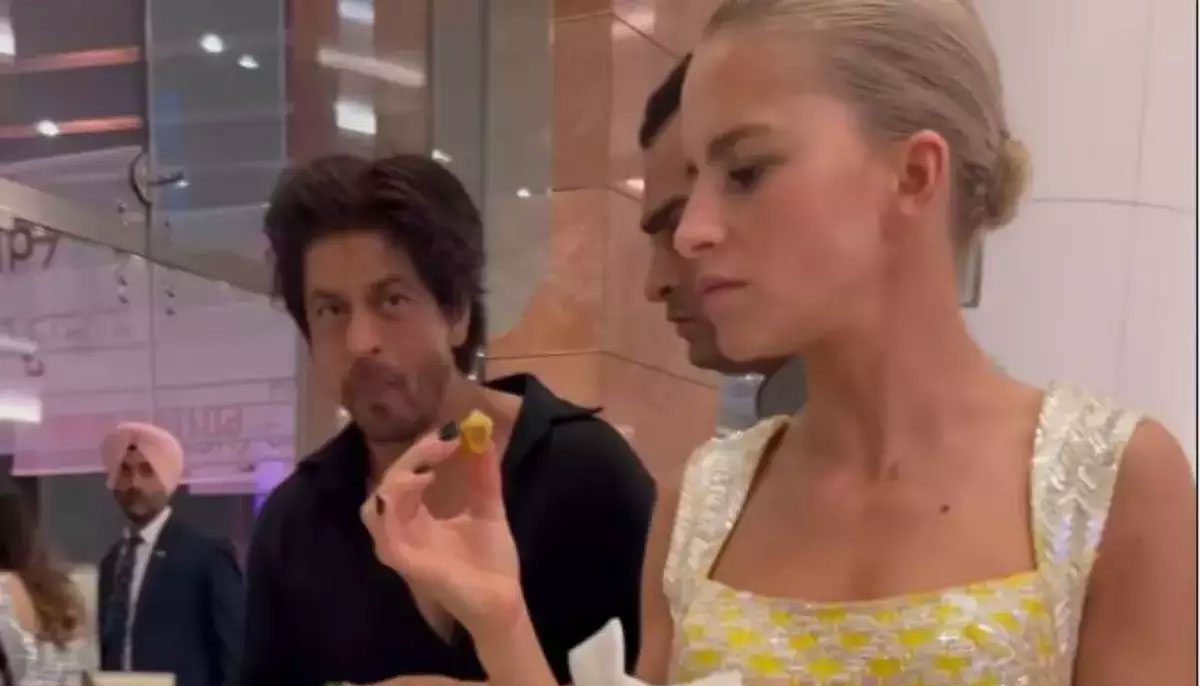 Shah Rukh Khan, who attended the NMACC gala in Mumbai, is now in the limelight for a sweet reason as the video from the eve goes viral. 
In it SRK was spotted with a German blogger, Caroline Daur.  
On Tuesday, April 4 Caroline shared a few photos from the NMACC gala.
In one we could see the Pathaan actor's adoration for paan, which shows he is a total desi at heart. 
The blogger penned in a caption which read, "Deeply impressed by the extraordinary exhibition "India in Fashion showcasing the fine craftsmanship and elaborately embroidered works celebrating the creatives and the heritage of India @nmacc.india.(sic)."