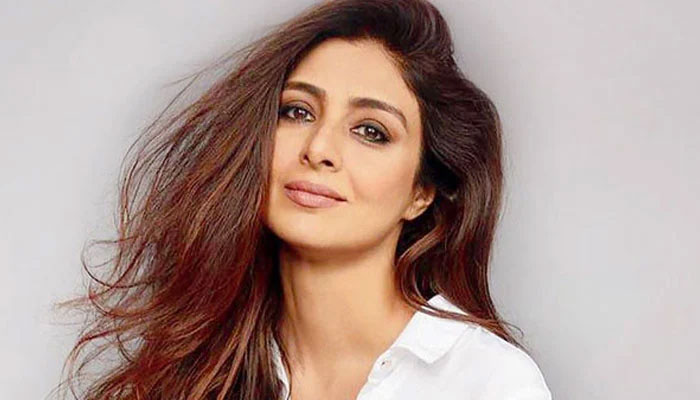 Tabassum Fatima Hashmi, popularly known as Tabu, is still dazzling single at 52 and the question remains 'why.' 
Despite checking in the combination of brains, beauty and a satisfying career, Tabu's personal life sparks curiosity. 
Till date she remains to be one of those divas who never got married. 
The star has been linked to various actors in the past such as Sanjay Kapoor, Ajay Devgn and  Akkineni Nagarjuna but none of them actually worked out. 
Tabu's first public affair was with Sanjay. After the latter's debut film Prem the two were caught together numerous times but they as a couple were short-lived. 
Director Sajid Nadiadwala was also rumoured to be in an on and off relationship with Tabu. As their friendship grew stronger with time, she left him and started seeing the married South Indian superstar,  Akkineni Nagarjuna. 
While the Bholaa actress did talk about her various affairs in detail she also explained that being alone and single is the best thing she ever did and so takes pride in it. 
In an interview with India Today in 2014, Tabu talked about media intervention on her dating life, "People are going to make perceptions about you and your life, and I have absolutely no control over that." 
"I don't think there is anybody who hasn't gone through pressure because of that. I would be lying if I say that there is no pressure at all. Of course there has been. But I feel everyone has a different set of circumstances to deal with and I just attribute my singledom to that."

At the Jagran Film Festival in 2018, Tabu was asked to reveal that one moment she felt single was the best decision, "Every moment, Because I don't know the other side, right? So how can I say this is better, or that is better? Only when I experience that, then I will understand which feels better. I've never been married, so I don't know how good or bad it is."
There is a lot of stigma surrounding single women in the society and Tabu did discuss it on one occasion, "I do not think single is a bad word. There may have been a stigma attached to being single in the past, but not anymore. Your happiness comes from many things unrelated to the status of your relationship. On your own, you can deal with your aloneness, but with a wrong partner, what could follow would be worse than any kind of loneliness."