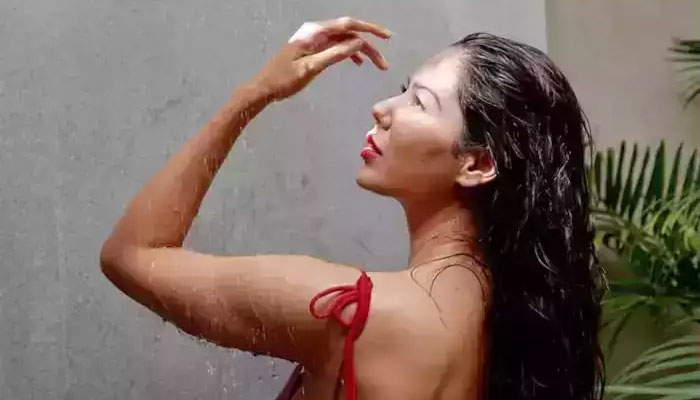 Indian actress Sonan Bajwa sets the gram asking for more after debuting her damn hot shower. 
It marks Bajwa's most daring posts of all times with the sexiest of expressions. 
The cameras captured her as she stood under the shower with her beautifully toned body drenched in water. 
Her red jersey mermaid dress was the hottest piece ever which revealed almost her entire back bare. 
Bajwa's video has gone viral for all the right reasons and eagle-eyed fans got their eyes fixed on her.