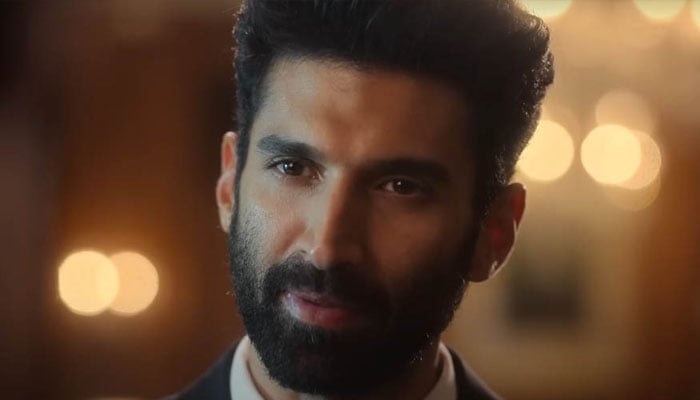 Aditya Roy Kapur is getting ready for the sequel to his hit OTT release, The Night Manager; the actor dropped the first official poster for the sequel earlier this week and confirmed its release date.

Kapur took to Instagram to share the poster with his droves of fans, with the image also revealing the release date of the much-awaited show.
As per the official poster, The Night Manager 2 is all set to release Disney+ Hotstar on June 30.
The show, starring Kapur alongside Anil Kapoor, is the Hindi remake of a 2016 Hollywood series with the same name; the original starred Tom Hiddleston, Hugh Laurie, Elizabeth Debicki, Olivia Colman and Tom Hollander among others.
Meanwhile, Kapur's Instagram post left his fans excited for the new sequel, with many taking to the comment sections to express their happiness at the return of the show.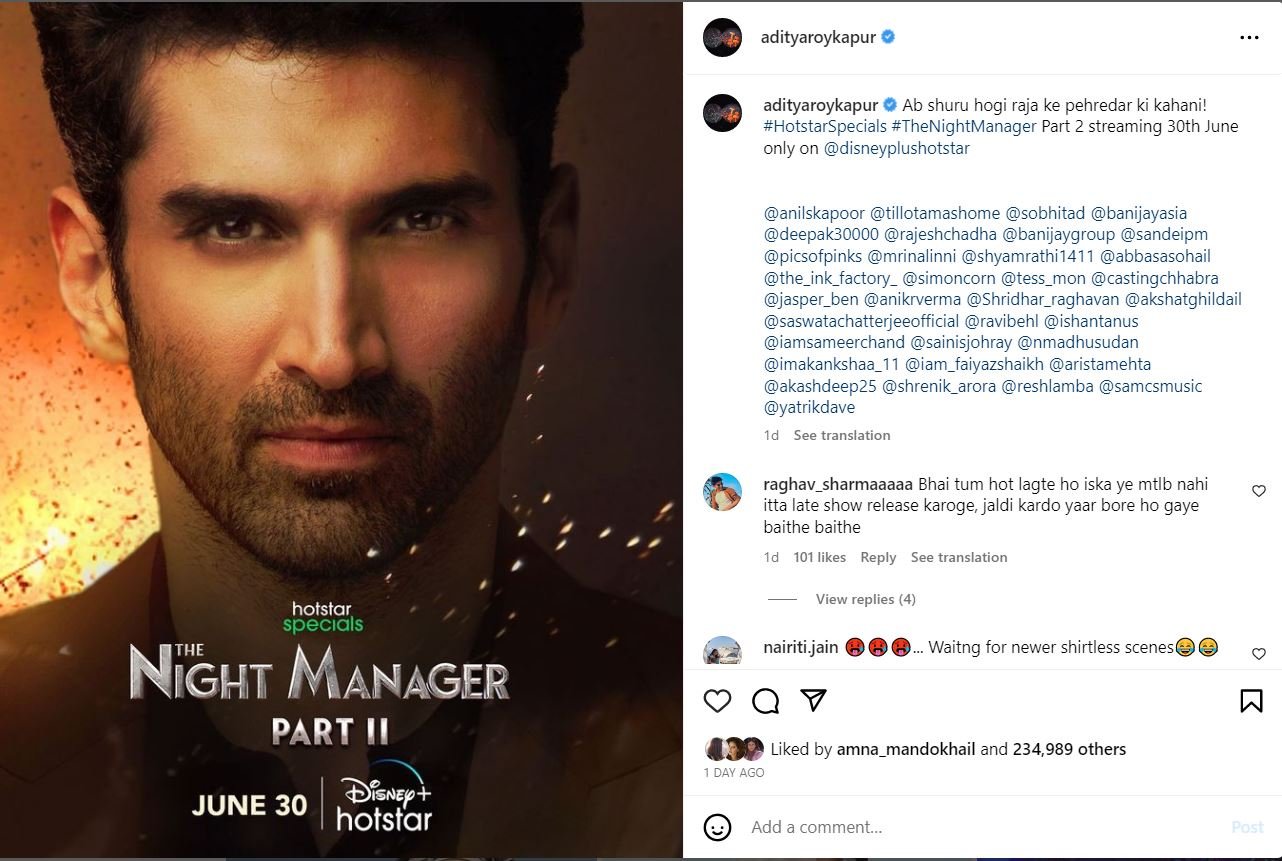 One commented: "Thank God. The wait is over", with another adding, "The first season was really good and couldn't wait for the second one."
Earlier, Kapur shared his feelings about the original show, and his own take on it as well.
"I loved the performances in the original. But you have to find your own way, and draw from what is in front of you on the paper because the language, characterizations, and certain situations change (when adapting). So, you draw from that change," he said.
Kapur added, "When I read the episodes, it became clear that Sandeep had rooted the story in the Indian subcontinent. While you can look at a great performance, you can never (replicate) what someone else has done because the essence is different."