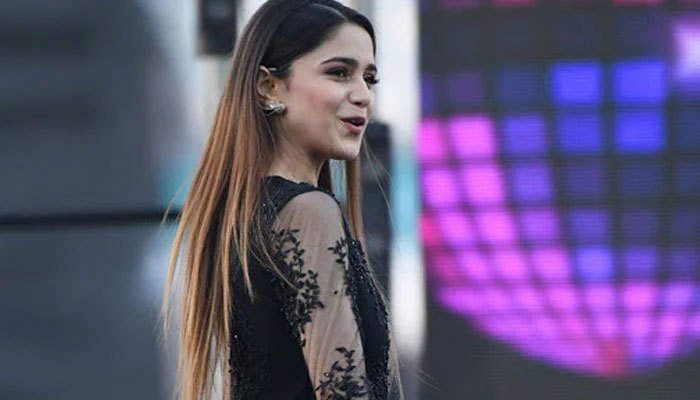 Pakistan's singing sensation Aima Baig is all set to launch her new song Washmally as tribute to the Baloch culture. 
In collaboration with Sahir Ali Bagga, the track is going to be entertaining. 
Taking to her Instagram stories feature, Baig spills all about the song, "I wanted to make this song as a tribute to the Baloch culture, their meethi (sweet) language and beautiful traditions. [This is] to celebrate the rich culture of our largest province."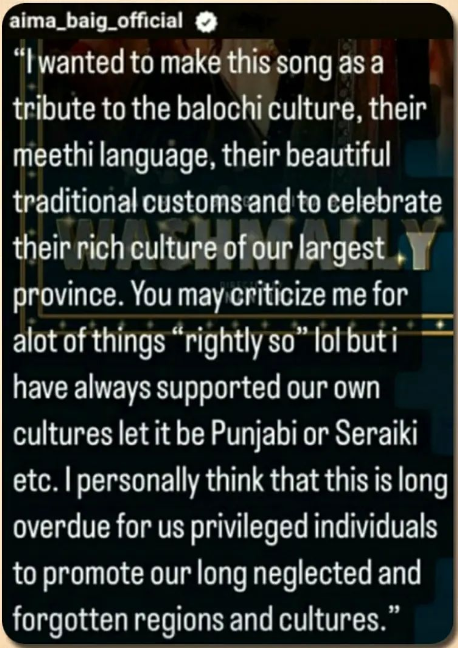 "I personally think that this is long overdue for us privileged individuals to promote our long neglected, forgotten regions and cultures," mentioning criticism she faces for a lot of things. 
As per a press launch, the forthcoming song is thought to be Bagga's most ambitious projects.