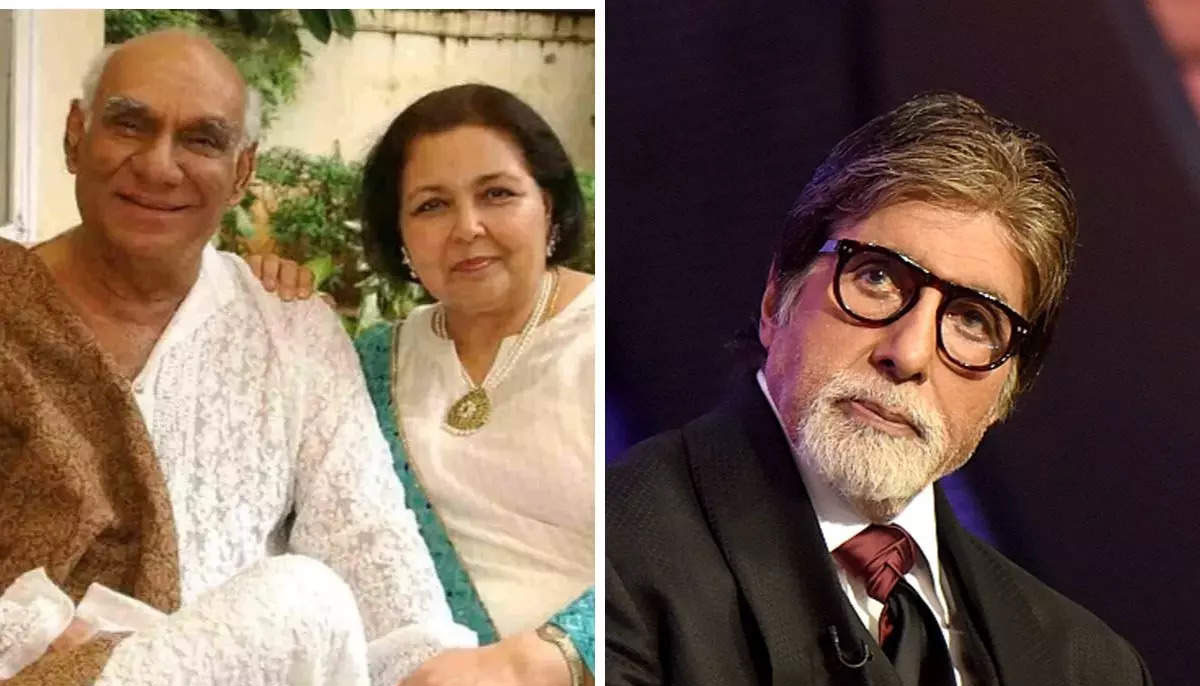 Veteran actor Amitabh Bachchan shares his heartbreak over Indian playback singer Pamela Chopra's death. 
The Runway 34 actor in his blog post recollected all the good times he spent with the late diva during film shoots and reflected on the reality of death. 
The Bachchan family paid a visit to filmmaker Aditya Chopra's house in Mumbai for condolences after mother Pamela died. 
"In the middle of the efforts made to achieve .. comes the sudden news of the passing of Pamela Chopra, wife of Yash Chopra .. and life comes to a standstill ! So much to have spent with her and the film making and the music sittings and the outdoors and the homely get togethers. All gone in a breath." 

"And one by one they all leave us ..all left with the pleasant times spent ..And after this ordeal of the first day .. a quick visit to Yash ji's home and meeting the family and reliving all those years of the past ..life is so unpredictable and tough .."

Pamela closed her eyes at Lilawati hospital after a long battle with pneumonia.