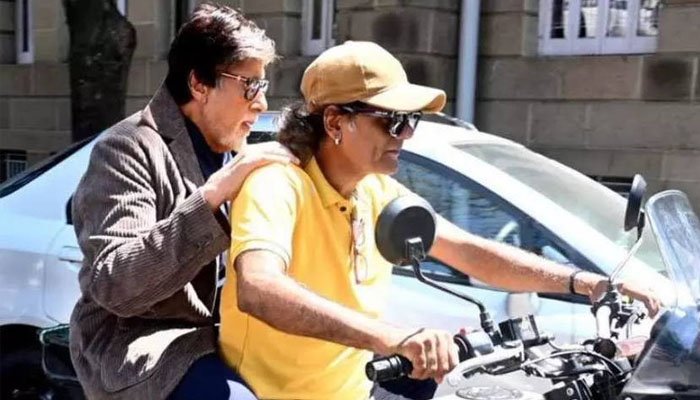 Anushka Sharma and Amitabh Bachchan seem to be in trouble with Mumbai police after they were pictured riding motorbikes without helmets. 
Big B, on May 15, shared a photo of him pillion riding on a motor bike with a fan who gave him a 'lift' to avoid a traffic jam. 
He captioned the post: "Thank you for the ride buddy .. don't know you .. but you obliged and got me on time to location of work .. faster and in avoidance of the unsolvable traffic jams .. thank you capped, shorts and yellowed T-shirt owner."
Soon after, Anushka was also spotted taking a ride on a bike with one of her bodyguards, with the photo going viral soon after. 
As many lauded the two superstars for their 'down-to-earth' behaviour, some took to Twitter to call them out on not using helmets, with some even tagging the Mumbai police handle to gain their attention. 
One wrote on Amitabh's photo: "Missing helmets for both rider and pillion. @MumbaiPolice please take note!"
Soon, the Mumbai police account tweeted back, saying: "We have shared this with traffic branch."
It is pertinent to mention that it remains unclear what action, if any, will be taken against both Amitabh and Anushka, who are leading Bollywood stars.