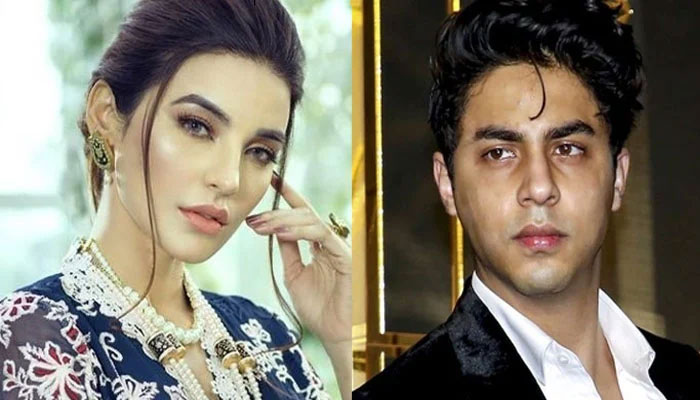 Pakistani model Sadia Khan finally broke the silence on dating rumours with Bollywood's Aryan Khan.
The rumor mill therefore started after a picture of the two posing together in Dubai went viral.  

In a conversation with City Times, the actress spoke about the night she met Shah Rukh Khan's son and the truth behind them being romantically involved. 
"It is very strange how people are making up stories about myself and Aryan without knowing the full picture. There needs to be a limit to all that goes around in the name of news." 

Sadia added that taking a picture does not equal to dating someone and people should understand before jumping to conclusions.
"Yes! I met him on New Year's Eve and we talked and also took pictures together. This doesn't mean that we are dating. I am not the only one who took a picture with Aryan either. There were a few other people who clicked pictures and they also uploaded them, but somehow I am the one whose picture is floating around." 

Denying the rumours, she asked the media to stop encouraging any such things without clarification, "I deny all the rumours as baseless and I would say that Aryan is very sweet and an extremely well-mannered boy. So, please stop all these baseless rumours about us. Love and respect!"

Professionally, Sadia moved to the UAE last year and has been working with several international fashion brands.