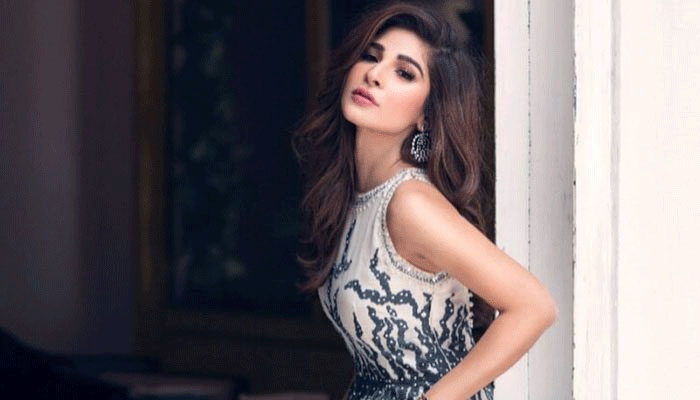 Actor-cum-singer Ayesha Omar just dropped her track, Har Koi Yaar Nahi and it's a captivating declaration of one's love.

 Full of breathtaking visuals with soulful vocals, the track aims to make you fall in love with yourself, the world and its creator.

The video is a dreamy vision for all nature enthusiasts featuring stunning landscape shots of the Gilgit-Baltistan mountains to the clear icy blue lakes. 
Turning to Instagram, the Rehbra actress shared the release of her new music alongside a heartfelt caption detailing the concept behind her recent work. 
"When I was planning my October birthday trip to Gilgit-Baltistan, my favourite region in Pakistan, it dawned on me that I should document that trip in some way." 
 "Maybe a vlog I thought because I wanted to show the world, the magnificent beauty of my beloved country. But one night I decided to make a song and shoot the video there. What better place than Gilgit?" penned Omar. 

She then went on note how Lenny Massey was the one who supported her throughout her musical journey and also collaborated with her on this track. Moving on, the Bulbulay actor revealed that the shooting for the music video took "two days in different locations."
Omar herself would do her own hair and makeup, drive to locations, hike up and trek for hours, carrying clothes, water and snacks. 
In conclusion she lauded her team's efforts, "Thank you, all you amazing boys who have been a part of this production. I love you all. I hope you all fall in love with the song, your Creator, your country and most importantly, yourself," she shared.

As soon as her music video went viral, fans rushed to the comments section to sing praises of the starlet's angelic voice and the lyrics. 
" A fan wrote, "I love this! So proud of you for putting your voice out there — you sound like an angel btw and the lyrics are beautiful. Waiting for more!"