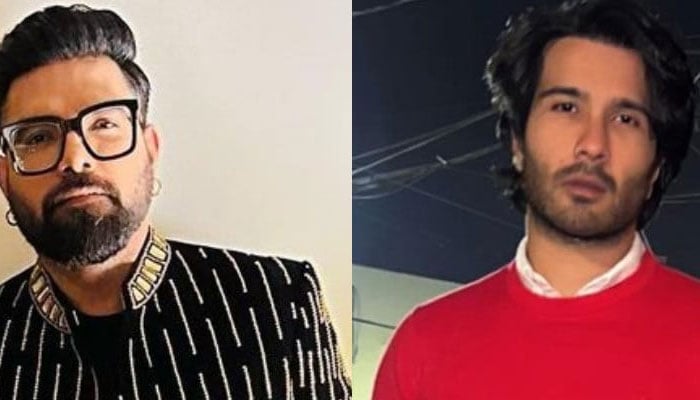 After Fahad Mirza took to social media to call out Feroze Khan for publicly sharing personal details of actors mentioned in his recently served defamation suit, actor Yasir Hussain has now also lashed out at a 'stupid man' for the same.

Taking to Instagram the Javed Iqbal actor shared screenshots explaining the ordeal he had to go through after Khan's latest act. 
"A stupid man first hits his wife and then publicly shares our numbers online. Now, due to this, a child has been constantly messaging me to cast him in dramas, otherwise, he's threatening me to give him Rs100,000." 

While further asking his followers for advice, he said, "Please tell me, what should I do?"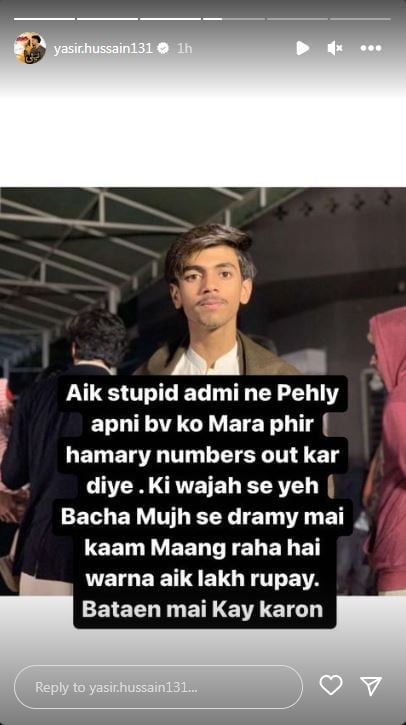 In a separate IG story, Hussain also posts the aforementioned threats with a message, "This person has sent me his personal number, yet I won't publicise it. Do you know why? Because I went to school and that should count for something. It should show that you are educated. Shame on you, stupid man."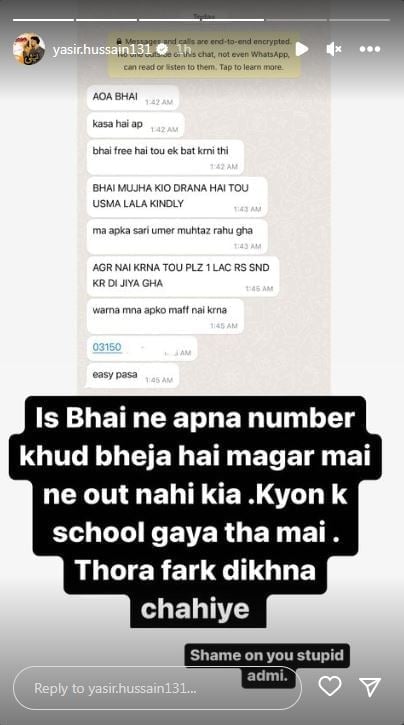 Later addressing the Gul-e-Rana star he took a dig at him, "Thank you Feroze Khan, you have sent a Falak Shabbir fan to me too! May God reward you for these actions. Can I also make your fans meet you too?"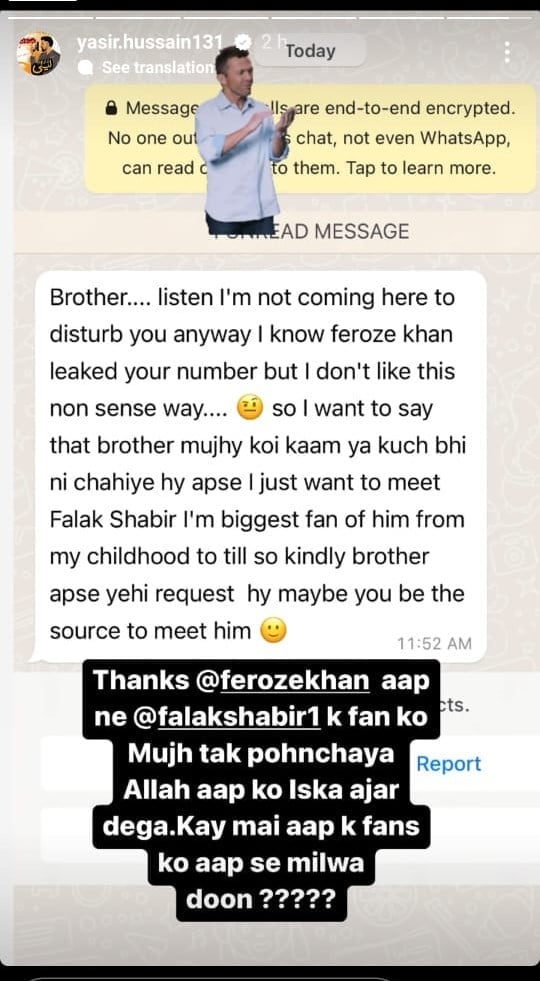 Hussain also posted a star-studded photo on the photo-sharing app which featured several popular celebrities. "A day before my number was leaked! It's surprising that the superstar didn't mention his own wife's name, but shared every other women's details online," read the caption.

Other superstars also came forward with their statement.