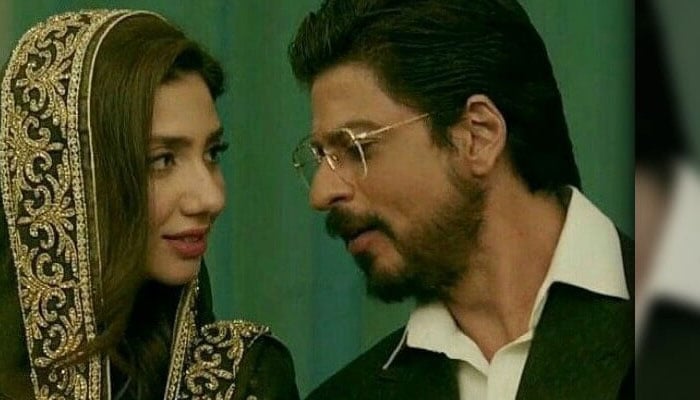 Actor Mahira Khan joins the list of stars praising King Khan of Bollywood as he reigns in all the cheers for his latest film Pathaan.

Coincidentally, Pathaan was released exactly five years after Mahira and Shah Rukh's Raees.
Using the perfect opportunity for a throwback, the Bol star shared a dreamy picture from the sets of their 2017 film.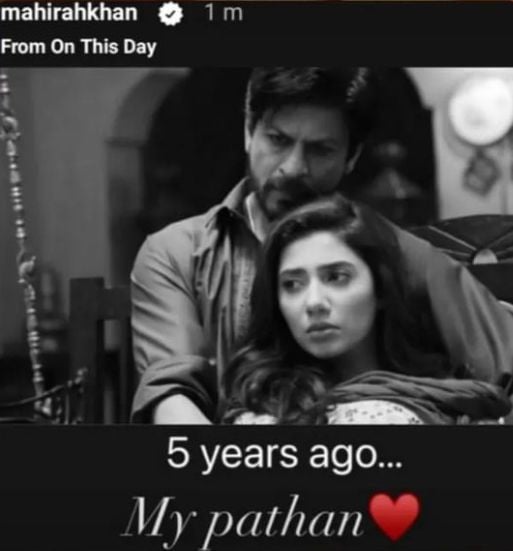 While the monochromatic picture saw the two in an embrace with dull sad faces, the caption was full of love, "My pathan," she wrote and added a heart.

Directed by Rahul Dholakia, Raees, set against the backdrop of prohibition in Gujarat, touched upon the way the alcohol industry crumbled and several illegal activities followed. 

Apart from the two Khan's the movie also saw Nawazuddin Siddiqui in a titular role. It was the most-talked-about film in 2017 and was a success at the box office.
Ever since working together, the duo lauded each other on multiple occasions. In a previous interview with Indian Express, Shah Rukh spoke about Mahira's acting prowess. "She is an amazing actor, and so beautiful. Even before working on Raees, she was already an established star. It is not a new world that she has come in," he said while wishing her luck for her future projects.

Fans think Mahira is obsessed with Shah Rukh and urged her to take it lightly.