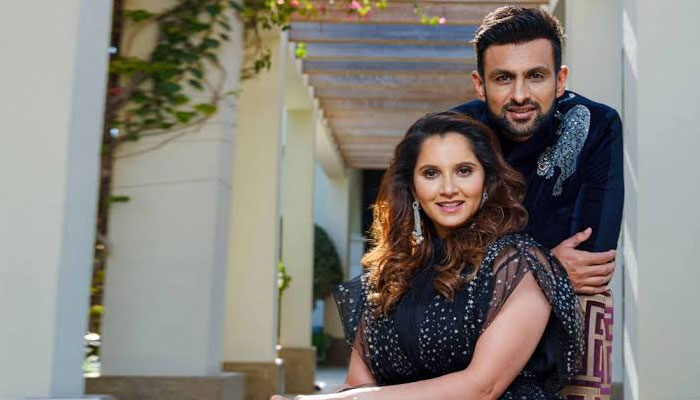 Indian trailblazer Sania Mirza has made it to the headlines after she fell short of winning at the Australian Open in her last grand slam. But what came as a pleasant surprise after the match was her husband Shoaib Malik's appreciation post for her.

The couple have grabbed the limelight ever since their divorce news came to the forefront. 
Taking to Twitter, the Pakistani cricketer Malik shared a picture of the ace tennis player at the Grand Slam tournament and penned, "You are the much needed hope for all the women in sports. I'm super proud of you for all your achievements in your journey. You're an inspiration for many, keep going strong. Many congratulations on an unbelievable career." 
After the match, a teary-eyed Mirza gave a heartwarming speech announcing her withdrawal, which led an array of fans and colleagues to lend their support to her online. 

"Rohan was my first-ever mixed-doubles partner at (aged) 14 and we won the nationals," said Mirza at the event, "It was a long time ago, 22 years ago, and I couldn't think of a better person – he's one of my best friends and best partners – to finish my career here and to play the final. There's no better place for me, or person for me, to finish my Grand Slam career."

Young son Izhaan's presence made the match even more memorable and exciting. 
"I never thought that I would be able to play in front of my child in a Grand Slam final, so it's truly special to have my four-year-old and my parents here," she shared.