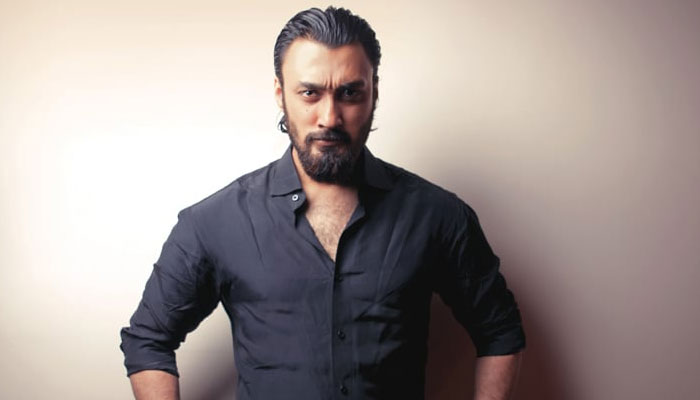 Pakistan's very own atypical musical icon Umair Jaswal sets the mood for 2023 by officially announcing the release of his latest album titled, Dance Kerain Saari Raat, stated a press release. 

The album is slated for a launch in two parts with volume 1 coming out in February 10 followed by volume 2 on Eidul  Fitr. 
The album will therefore set a new standard for genre-bending music coming out of Pakistan and with this Jaswal has tapped into his creative energies by exploring the new contemporary musical territory, without compromising his powerful voice. 
The Sammi Meri Waar singer shared in a statement saying, "Through these songs my musical sensibilities have taken on a whole new direction, enabling me to deconstruct my perceived notions, and open up to limitless creative possibilities. It's been a highly rewarding experience collaborating with Ahsan Pervaiz, an absolute genius. It was like two mad scientists working in a lab willing to push the boundaries with each track." 
 The album being a coming-of-age of sorts, the song titles itself are definitely conversation starters, such as Mamacita, Aunty Let Me Go and Disco Diljala. There's something in it for everyone, from deep soulful songs to fun lyrical songs that you can't get out of your head.

"This album is very close to my heart, it's been quite a transformative journey and now I'm ready to share this raw, uncut side of my personality with the world. I will be embarking on a 10-show Album launch tour across Pakistan, the dates will be revealed soon. I can't wait to perform for my fans and for you all to enjoy my upcoming album," he adds. 
His career kicked off with him performing as the lead vocalist of the rock band Qayaas, Leading up to his inevitable success and popularity, his songs Tanha and Umeed, put him in a league of his own.