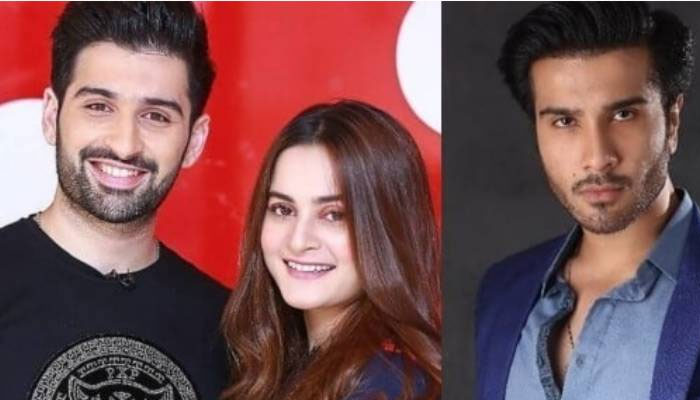 After Feroze Khan sent legal notices to fellow artists for levelling "baseless allegations" of abuse against him, consequently releasing their private details in a tweet which he later deleted, his attorney, Faique Ali Jagirani, has approached the FIA against actor Muneeb Butt for "defamation".

Muneeb, who wasn't on the list of celebrities that had been sent legal notices to, had filed a complaint on behalf of his wife, Aiman Khan, with the FIA after her private details, too, were compromised.

Following this, Muneeb advised Khan to "change his lawyer" in an Instagram Story, claiming that Faique had been using his case to "[gain] YouTube subscribers." 

"Advocate sahab Mashallah gaining YouTube subscribers from your [Feroze Khan] case. This case will go on until he gets a silver button!"

 In a copy of the complaint filed at the Cyber Crime Reporting Centre in Karachi available with The Express Tribune, Faique alleges, "Mr Muneeb Butt, who is working in showbiz industry is defaming my law firm, namely Coopers Law Firm, and myself as a lawyer, without any reason on various social media platforms such as Instagram." 

"This act of Muneeb Butt's has violated by constitutional rights saved under Article 14 of the Constitution of Pakistan of 1973, inviolability of dignity of men etc. as well his mala fide intention with ulterior motives to defame me and my law firm." 

The complaint was submitted on Friday to the FIA's cybercrime wing. In this complaint, Faique also urges the FIA to prosecute Muneeb under the law as his actions are in violation of Section 24 of the PECA, 2016.

In a video announcing the filing of his complaint, Faique said, "FIA has initiated its investigation and we are also filing an FIR. And we will also file a defamation suit in the civil court of law. Muneeb Butt should apologise on all platforms. Humans make mistakes but if you don't apologise, and insist on [justifying] your mistakes, then Mr Muneeb Butt, wish you the best of luck and meet you in the court!"