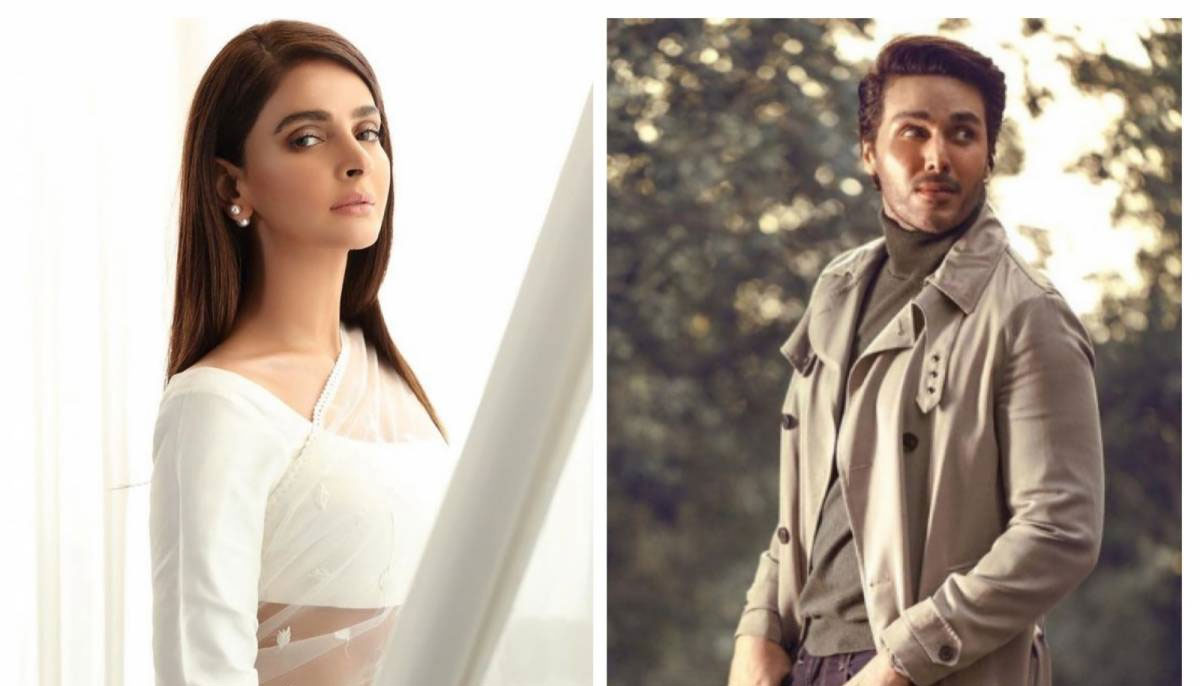 Our local artists extended support to the earthquake victims in Turkey, Syria and Lebanon. 

More than 500 people were killed and thousands injured on Monday, after a major earthquake of magnitude, 7.8 struck central Turkey and northwest Syria, collapsing buildings and triggering searches for survivors in the rubble.

 The quake, which hit in the early darkness of a winter morning, was also felt in Cyprus and Lebanon.

Ahsan Khan took to his Twitter page and shared, "Prayers for Iskenderun Turkey, vast devastation and destruction from magnitude 7.8 earthquake. People feared to be under rubble. Death toll is already above 200!"
Junoon guitarist, Salman Ahmed, wrote, "Deepest Condolences for the Turkish and Syrian people. Sad to hear about the devastation caused to life and property. Many refugees are in those areas. Inna lillah hai wainna alaihay rajeoon." Saba Qamar penned, "Prayers for those affected in Turkey, Syria and Lebanon. May Allah have mercy on all of us."

Adnan Siddiqui tweeted, "Our heart goes out to the beautiful country of Turkey and all those affected by the devastating earthquake. Sending love and support during this trying time. Hope & resilience will guide you forward. You are not alone."

Even Ali Rehman Khan mourned, "My heart goes out to the people of Turkey, Syria and Lebanon. Chilling to see the extent of damage and destruction it has caused. Prayers for all those who have been affected by this devastating earthquake. Prayers for the departed and for the safety of those who have survived."
Fakhre Alam shared, "Deeply saddened to hear about the massive earthquake in Turkiye. It was 7.1 in magnitude and many buildings collapsed. This is catastrophic. Many many casualties were feared. May the Almighty have mercy on all." He added in another tweet, "The situation in Turkiye is dire and the country has already appealed for international assistance. Please take a moment to say a prayer for all those that have perished."

Actors Aiman Khan and Azfar Rehman also shared Instagram Stories sending their condolences to the victims of the tragedy.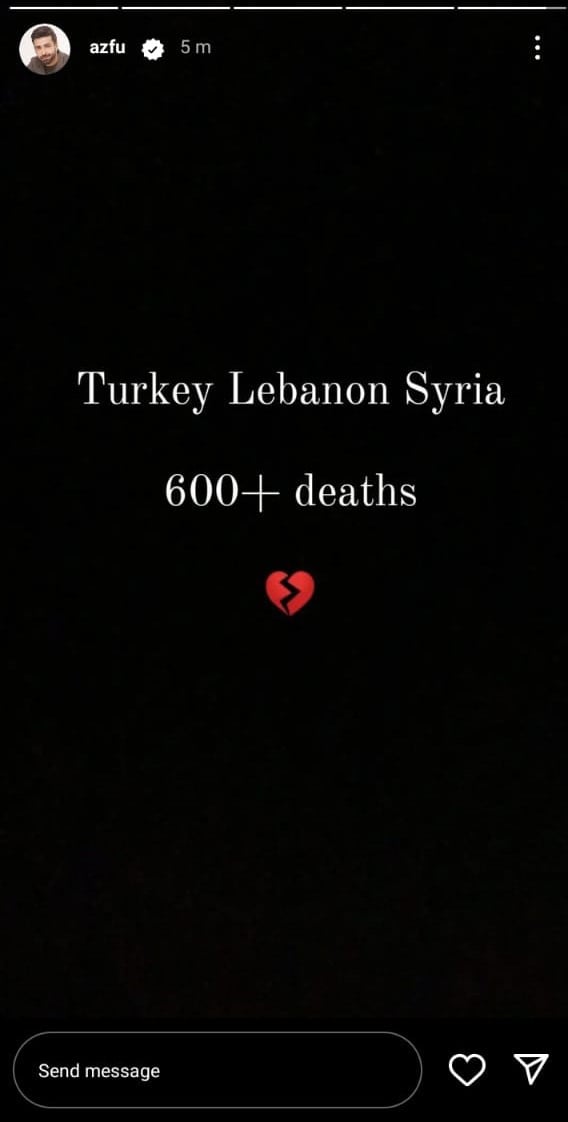 Turkey's disaster agency said 76 people had been killed, and 440 hurt, as authorities scrambled rescue teams and supply aircraft to the affected area, while declaring a "level 4 alarm" that calls for international assistance.

Syrian state media said more than 100 people were killed and dozens injured there, most in the provinces of Hama, Aleppo and Latakia, where numerous buildings had been brought down.