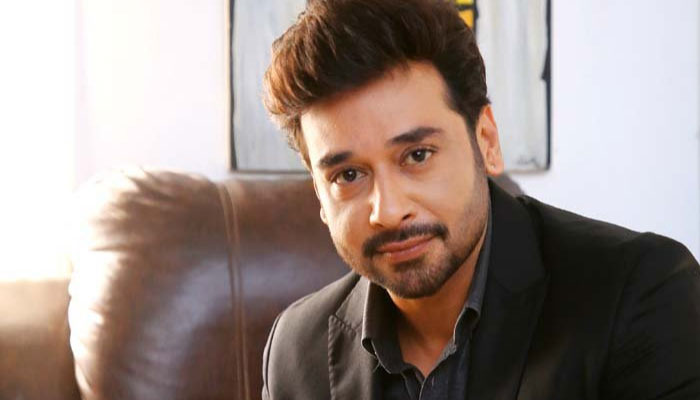 Recently, during a conversation at the Super Over show with Ahmed Ali Butt, Faysal Qureshi shared his two cents on the growing hatred for celebrities in Pakistan and India.

He has always been vocal about his thoughts regarding the entertainment industry whether it's criticizing Pakistan's drama viewers or encouraging people to boycott Indian cinema.
Talking about the entertainment fraternities of various nations, Butt mentioned how Amitabh Bachchan was invited as a chief guest during the PSG vs Riyadh XI match in Saudi Arabia but Pakistani stars were nowhere in sight. "When will the same stature come to Pakistan?" he asked his guest.

"It all starts with our home. When parents start respecting their own children, only then will others respect them too. So, this practice starts from the beginning. Secondly, I do think Pakistanis are suffering from an identity crisis. We go on Facebook, Instagram and Twitter to hate India, yet at the same time only dance to their songs at events and parties! Then we go back to posting hateful comments online. What a double standard!" replied Quraishi.

He then highlighted his struggle with supporting Pakistani artists and music. "Do let me know any Indian channel that frequently only highlights Pakistani songs? I was the first person to take a stance against featuring Bollywood songs on shows," he began. "It's been 12 to 13 years and people used to make fun of me, asking how my show would even run without their songs. But I remained stubborn and continued to say 'No'."

Quraishi further added, "Once even my channel called me up to talk about Pathaan not being screened in theatres here and my reply was, 'Will I get a commission for talking about the film?"
Moving on, the Farq star discussed how having animosity toward superstars is a phenomenon that's found in India too. "Now, this practice of hating our own stars has started happening in India too. I recently watched the news about how Shah Rukh Khan was disgraced and slammed by his own people in India. I mean this man has given so much to India and has presented such a positive image of the country in international borders, yet he's been given no respect? I think this hate disease has spread across the region now." 

His latest video has therefore been doing rounds online.