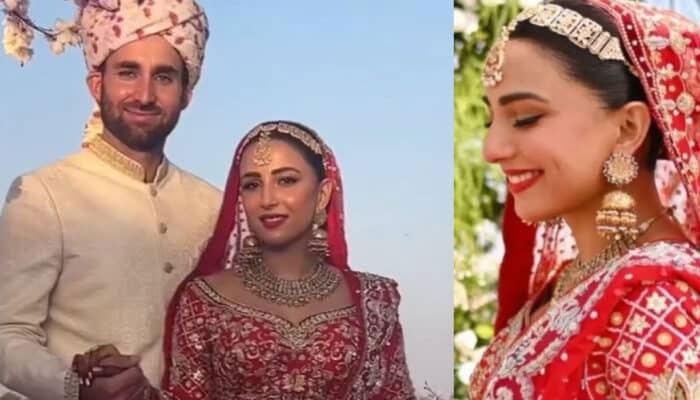 Pakistani actress Ushna Shah exchanged vows with beau Hamza Amin in a daytime Nikka ceremony. 
Clad in a exotic red dress with heavy embroidery, Ushna made for a beautiful bride. 
Her henna-filled hands became the epic style statement for the day. 
The couple had a dream come true moment as they exchanged loving hugs and posed in together for a breath-taking photoshoot. 

However, trolls did not leave her back even on her wedding day. 
Blood red for a day event did not sit very well with the people online and so they began bullying her. Some criticized the Habs star for showing her belly. 
The actress was quite unfazed by the all the hate and had the best reply, "(I'm) Mrs. Amin. To those who have a problem with my dress, you weren't invited, nor did you pay for the shade of my red. My jewellery and my jora (are) purely Pakistani. My heart, however, is half Austrian."